Briarcliff Lodge
BRIARCLIFF MANOR, NY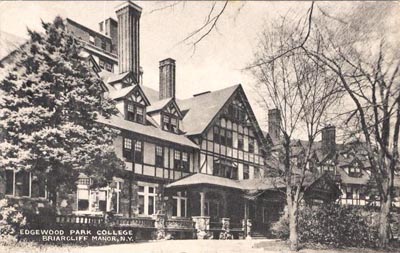 | | |
| --- | --- |
| The Briarcliff Lodge book | For one hundred and one years a most magnificent building stood in the heart of Westchester County. Embodying the finest image of domestic architecture of its time, Briarcliff Lodge was a second home to future United States Presidents, New York State Governors and foreign dignitaries, movie stars and professional athletes, and the scene of memorable occasions for local residents. In later years, the Lodge served as a center of higher learning for two private institutions. All the while those who went to school here or lived nearby grew strongly attached to this building. Empty it sat since its doors closed in December 1994, while plans for its adaptive reuse were dismissed or unfulfilled. Yet Briarcliff Lodge retained much of its original architectural and structural integrity into the 21st century. Several concerned citizens acted to save Briarcliff Lodge in its centennial, while it sat forlorn and forgotten. On September 20, 2003, the original 1902 wood-frame structure burned to the ground, four days before the three-month demolition process was set to begin. |
Click on the links below to learn more about Briarcliff Lodge and see historic images and contemporary photographs by Rob Yasinsac.

UPDATE - MARCH 17, 2010: Arcadia Publishing has just reprinted Briarcliff Lodge. Copies can be purchased through the Arcadia Publishing website.
---
NOTE: I am interested in acquiring Briarcliff Lodge / The King's College memorabilia. E-mail me with specifics. Donations gladly accepted!

Click here for information on ordering contemporary Briarcliff Lodge prints from Rob Yasinsac. I have many more photos which are not on the website, including all of the major Public Rooms of the Lodge.
---

Yaz' Hudson Valley Ruins and Abandoned Buildings, etc.
---
This page copyright © 2003 by Robert J. Yasinsac.
Reproduction or copying of these photos without permission of robert Yasinsac is prohibited.