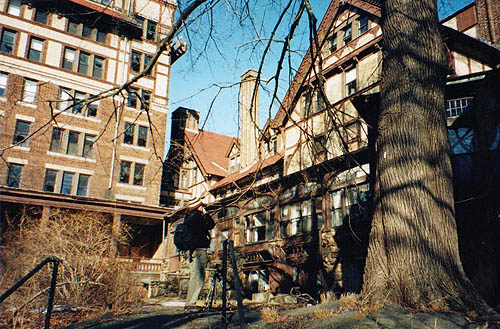 At Briarcliff Lodge, February 2000.



I welcome any and all email. I also maintain a mailing list for notice of website updates, book-signings and lecture announcements. I will automatically add your email address to the list. Please notify me me in your email if you wish not to be on this list. I do not share email addresses. I have been lax in updating this list but to be ensured of being informed of upcoming events and major updates to the site, please sign up at my blog.

I do not provide directions to the ruins, and I will not distribute the phone numbers of the owners of these locations.

I will be happy to hear about any sites you wish to share with me, but please do not email attachments or photos without checking in with me. Let's discuss first. Oversize attachments have caused problems before.

Lastly, please don't be surprised or offended if I don't respond the next day or the next week. I don't spend much time on the website these days, but sooner or later your email will receive a reply! Thank you in advance for your patience.


Rob Yasinsac has been documenting historic and distinctive architecture in the Hudson Valley since 1994. A resident of Tarrytown, New York, Rob has focused his work on ruins and abandoned buildings. Many of the buildings he has photographed are no longer standing or are threatened by demolition. His photographs were recognized in the mid 1990s by local historical societies, and were later presented in exhibits at the State University of New York at Oswego, where he was a student from 1995 to 1999. Rob's desire to record disappearing historic buildings in the changing landscape of the Hudson Valley has captured the attention of the New York Times, The Journal News (of Westchester, Rockland, and Putnam Counties), Preservation Magazine and other publications as far away as Japan. Along with Tom Rinaldi, Rob maintains the web site www.hudsonvalleyruins.org. He has also lectured widely on the subject.



Rob was a History major and has worked for the National Trust for Historic Preservation at Lyndhurst, Tarrytown, New York and the H. Lee White Marine Museum in Oswego, New York. With the Bannerman Castle Trust, Rob also conducts tours at the Hudson Valley's most renowned ruin. Rob currently is employed at Philipsburg Manor in Sleepy Hollow, NY, a property of Historic Hudson Valley where he is the Site Manager, a position he previously held at the Union Church of Pocantico Hills.

Rob's first book, Briarcliff Lodge, was published in 2004 by Arcadia as part of its "Images of America" series. Hudson Valley Ruins, co-authored with Tom Rinaldi, was published in September 2006 by the University Press of New England. The Municipal Art Society hosted an exhibit of their photographs in conjunction with the book release.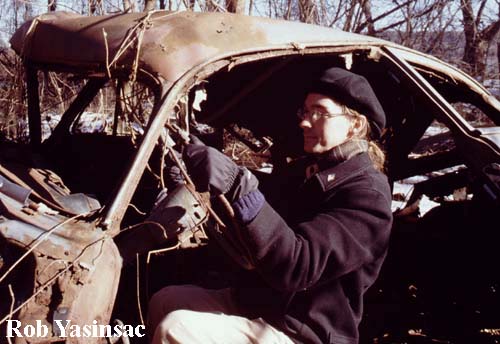 "Rob occasionally enjoys partaking in a good round of demolition derby
at abandoned brickyards throughout the Hudson Valley."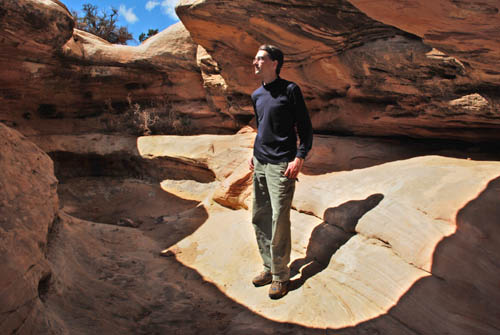 On the Hickman Bridge Trail, Capitol Reef, Utah. March 2007.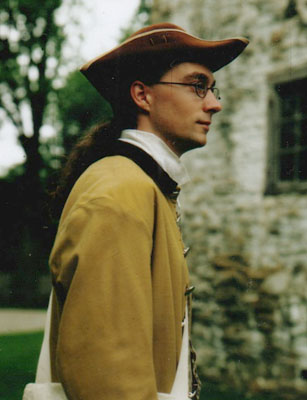 At Philipsburg Manor, 1750.
From the Brooks Brothers photo shoot.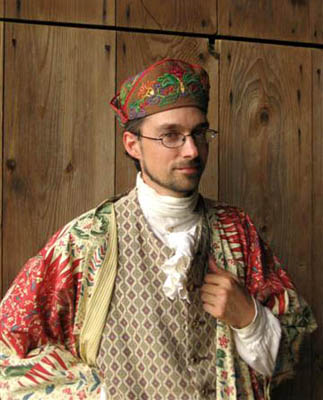 Rocking the banyan.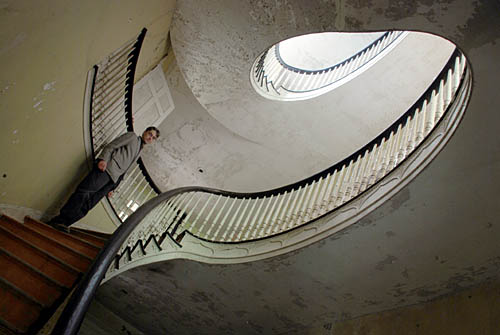 At the Plumb-Bronson House, Hudson, NY. May 24, 2008.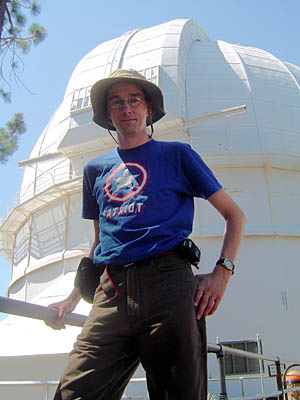 At the 100-inch reflecting telescope, Mt. Wilson, CA, June 2006.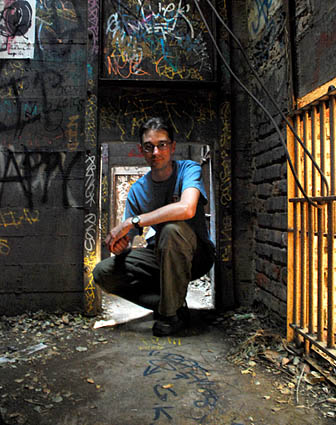 "The place weirds me out. It smells like animals. Where are we?
- The old zoo. -
The ooolllldd zoooo! The oollldd zoo. The old--
Not the new zoo, but the old zoo."

Los Angeles, CA, July 2008.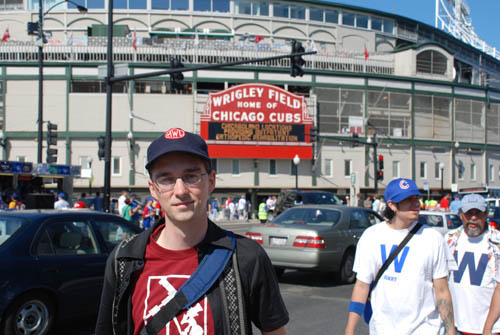 Wrigley Field, Chicago, IL, July 2007. Cubs Win!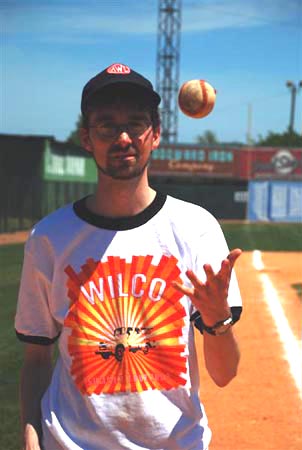 Rickwood Field, baseball heaven. Birmingham, AL.
April 23, 2009, the day after the Wilco concert at Sloss Furnaces.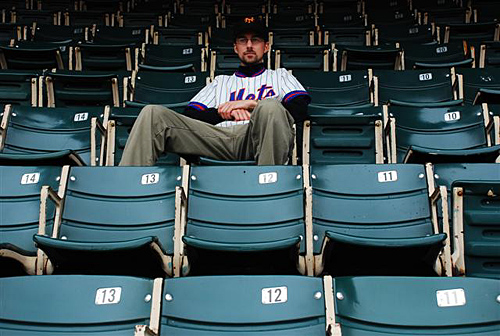 Shea Goodbye, September 27, 2008.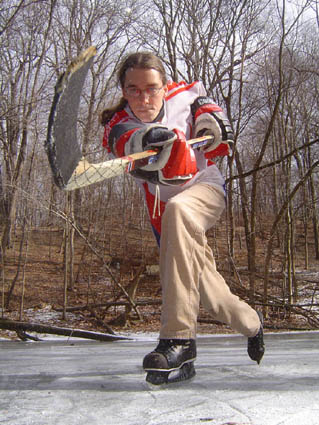 Pond hockey at Turtle Pond, the old swimming pool on the Gracemere estate, Tarrytown, NY.
February 2007.
(Scroll mouse over image for alternate take.)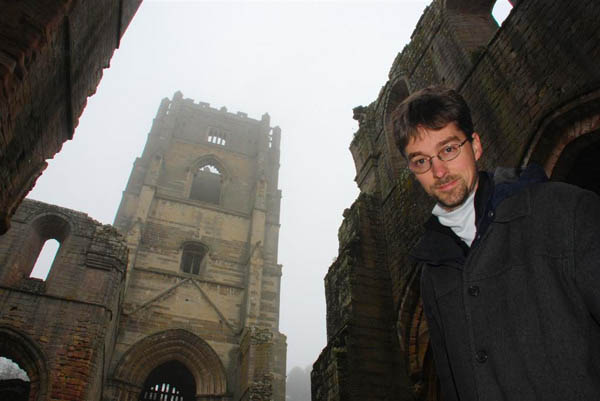 At the great ruins of Fountains Abbey, Yorkshire, England. February 2010.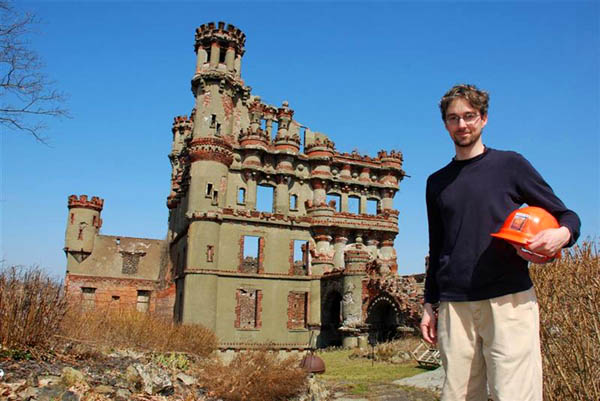 Bannerman's, post-collapse, March 2010.





Piazza Dante, Catania, Sicily. June 22, 2011.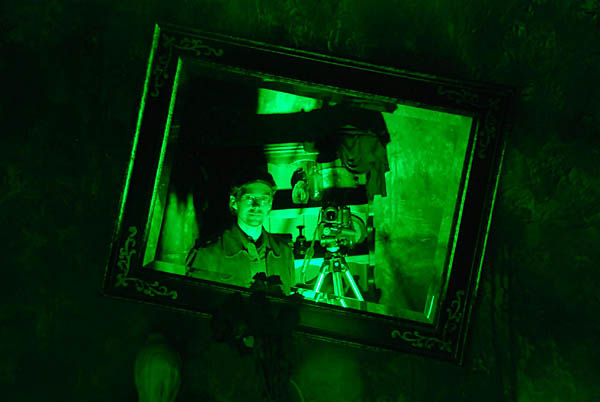 Self-portrait in unbroken mirror in a haunted house in Sleepy Hollow, 2011.
You can tell it is haunted because the place is glowing with eerie green light.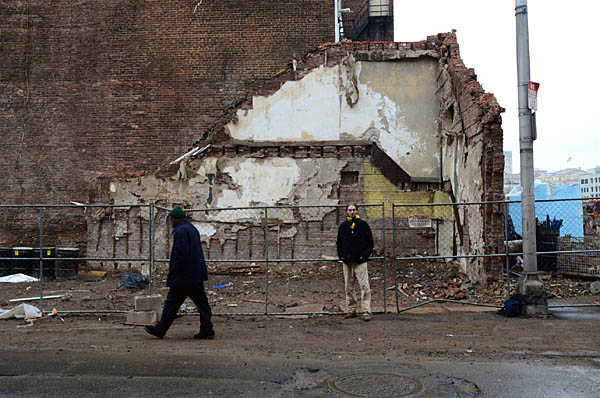 Among the ruins of Newark, NJ. March 2013.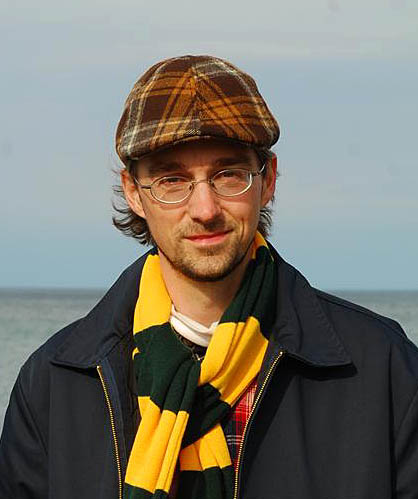 Oswego, November 2011.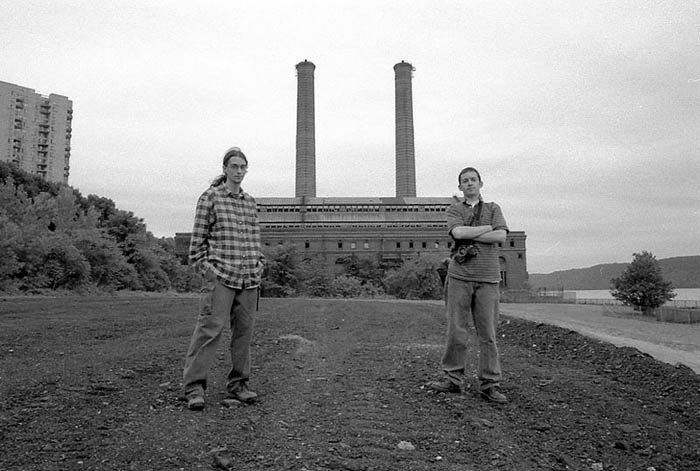 With Tom Rinaldi, at Glenwood, Yonkers, NY. June 2, 2001.