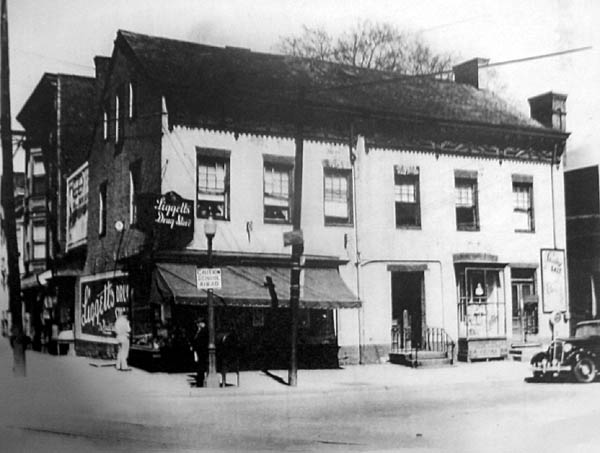 Undated image of the Paul Clark House, when it was Liggett's Drug Store.
From John Wolcott I received the news that the Tandoor Palace restaurant on Lark Street in Albany was demolished on Friday August 2, 2013. The restaurant was located within the first floor brick walls of the Paul Clark's house and tavern, built ca. 1798. Doctor Yusef Dincer owns the site of the Paul Clark house and is responsible for its demolition. With architect Scott Townsend, Dincer plans a new building of three stories with apartments, offices and a restaurant on the site of the Paul Clark house and tavern.
The following photographs are courtesy of Andy Arthur.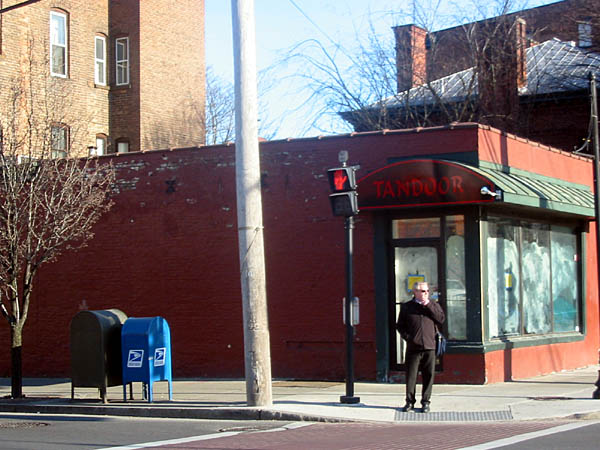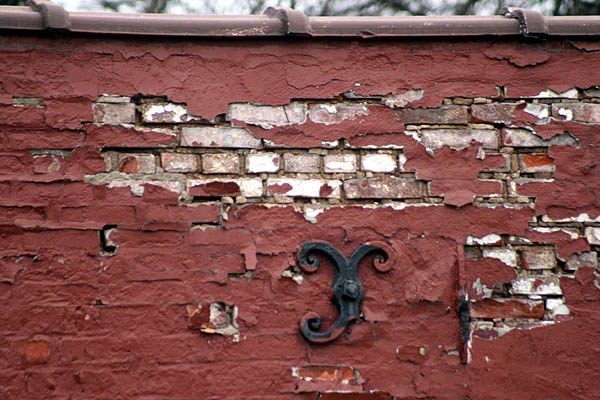 Detail of brick bond, a transition between Dutch Cross Bond and American Bond, and wrought-iron wall anchor.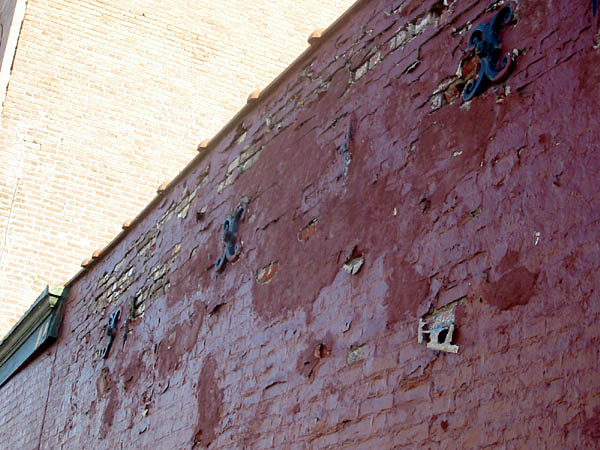 John Wolcott produced the following informational pamphlets. Click on the links to open them at full resolution.
Thanks to John and Andy for the photos and information.
>>>>>>>>>>>>>>>>>>>>>>>>>>>>>>>>>>>>>>>>>>
Also in the Capital District, the 81-year-old Saratoga Avenue Bridge between Cohoes and Waterford will be torn down and replaced.
And across the Hudson, in Troy, a series of 1850-ish rowhouses that survived a great fire in 1862 underwent "emergency demolition" in August. (Thankfully Bombers Burrito Bar was saved, and remained open during demolition, as Tom Rinaldi astutely noted). The city is targeting other old structures for demolition.
>>>>>>>>>>>>>>>>>>>>>>>>>>>>>>>>>>>>>>>>>>
I also recently learned that the Victoria Home in Ossining (Westchester County) has filed plans to demolish a historic house that was once the home of Major General Edwin Augustus McAlpin and Anne Brandreth McAlpin, daughter of Benjamin Brandreth of the Brandreth Pill Factory.
Here is a link to my source on the Ossining Historical Society's facebook page.
>>>>>>>>>>>>>>>>>>>>>>>>>>>>>>>>>>>>>>>>>>
I made a trip to Dutchess County last week to check up on a couple of favorite ruins. It was a day of fantastic light.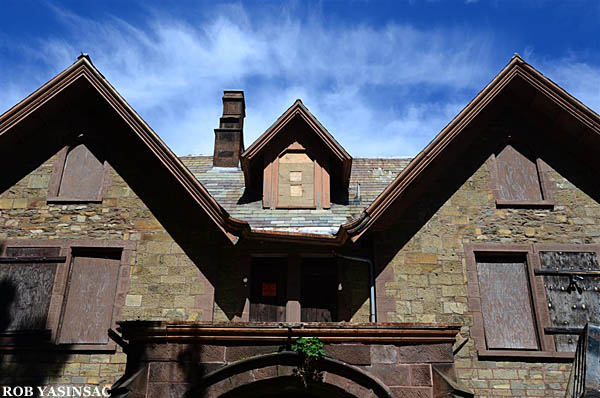 Not evident in this photograph but exterior/roof repairs are ongoing at the Hoyt House.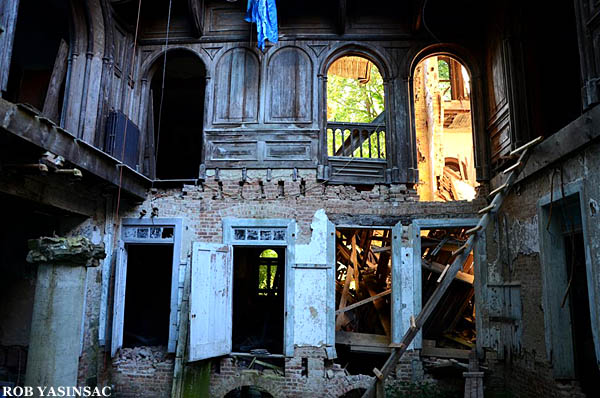 A little further up the river, Wyndclyffe continues to decay.