One recent beautiful, made-to-order summer day I took a walk around the campus of the Hudson River State Hospital in Poughkeepsie.
My first stop there was the Snow Rehabilitation Center, a work of 1970s concrete awesomeness, well-suited to photography with the fisheye lens: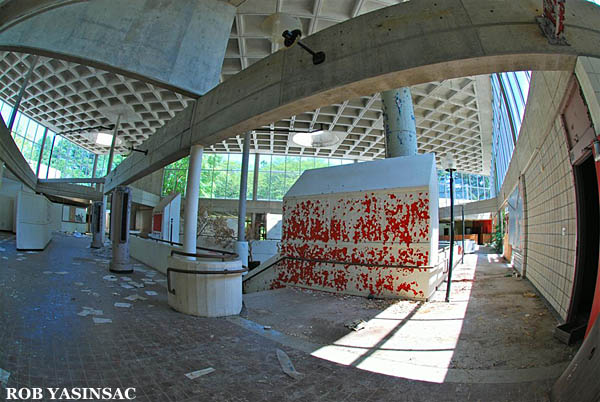 Next door is the towering Cheney hospital building, from the roof of which were afforded fine views of the property and of the Hudson River: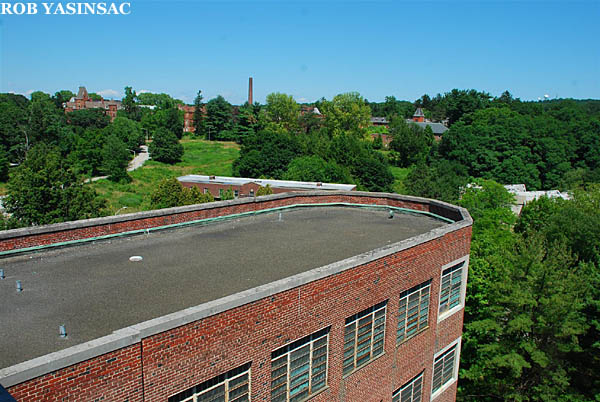 I saved a visit to the main building for last, hoping to get late afternoon sunlight on its west facade. It was brilliant: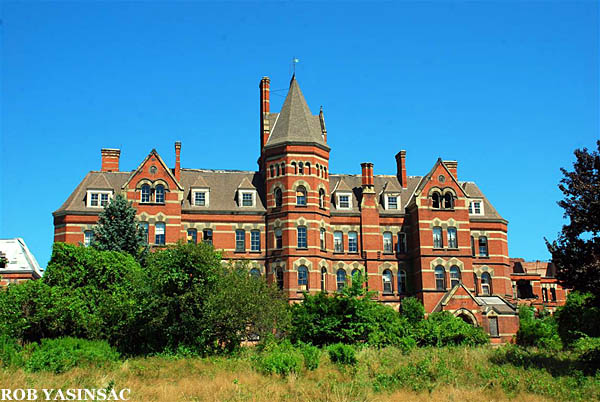 I loved the unkempt lawns, which accentuated the well-aged brick and stone. I like to think that Olmsted, Vaux and Withers (architects of the grounds and buildings) would appreciate it too: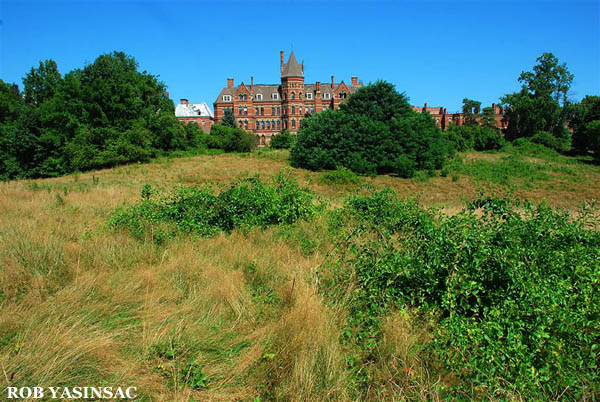 After a few hours here, I got lunch consisting of a veggie dog and a chocolate chip cookie at Soul Dog Cafe in Poughkeepsie. Another stop in the area this day was the abandoned Hoe Bowl in Hyde Park. What's not to love about a building with a giant bowling pin attached to the front: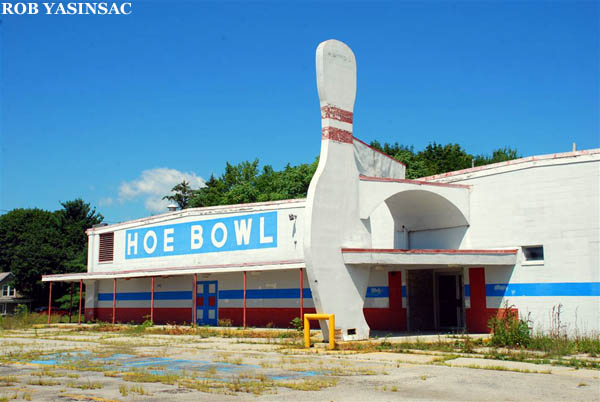 Next up was the Universal Atlas Cement Company in Greenport, near Hudson. I took a few exterior photographs: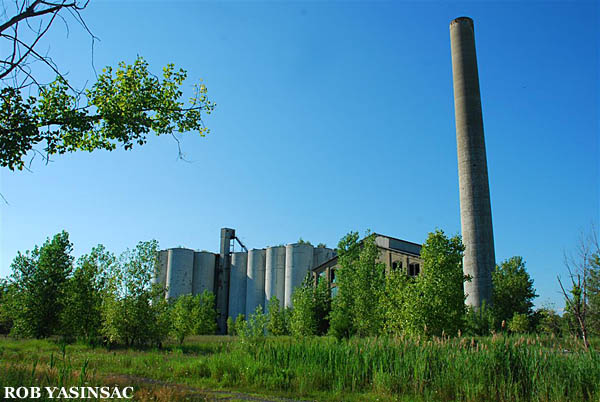 I then drove down to Germantown where there are some nice spots to rest along the Hudson River. At the boat launch, I sat on a log in the water while the small waves lapped over my feet; blue dragonflies buzzed around me an inch above the water and nearby a chocolate-and-white dog happily ran into the river to fetch sticks thrown by his person. Later on I received this appropriate passage from Washington Irving's journals, which Maeve coincidentally read over the weekend:
"Sultry note of insects…gamboling on the water chasing each other…Summer note of insects an universal hum & buzz & chirp reduced to a monotonous lulling note"
As the sun dropped closer to the Catskill mountains, I headed up the hill to the Van Tassel farm, which has what might be my favorite westward-looking view on the Hudson. A rolling lawn dropping down to select views of the river and the prominently-framed Portland cement factories of Greene County, backdropped by the panorama of the Catskill high peaks. How awesome again: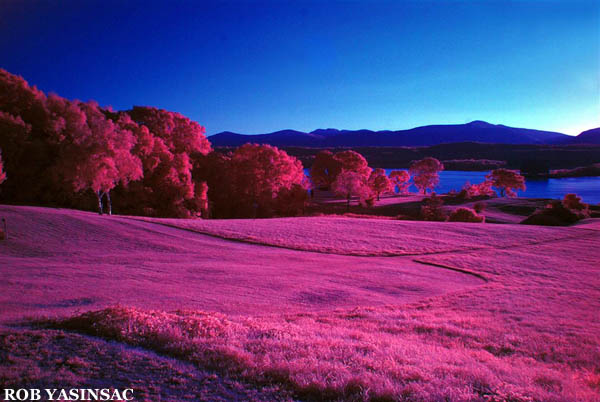 Above: Infrared view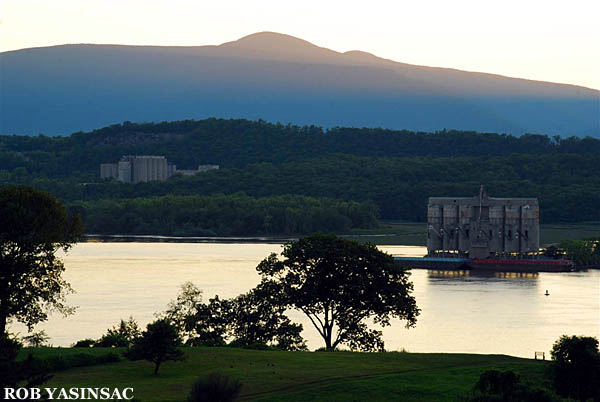 Above: At left are the silos of the abandoned Alsen's American Portland Cement Works at Smith's Landing. The transfer silos at Silver Point seem to be at arm's length in the foreground. The cement factories once produced their own monotonous lull, easily heard across the narrow Hudson. Activity at these sites has almost completely ceased in 2011.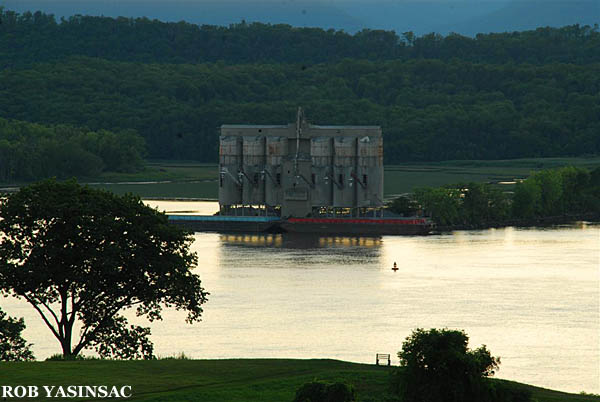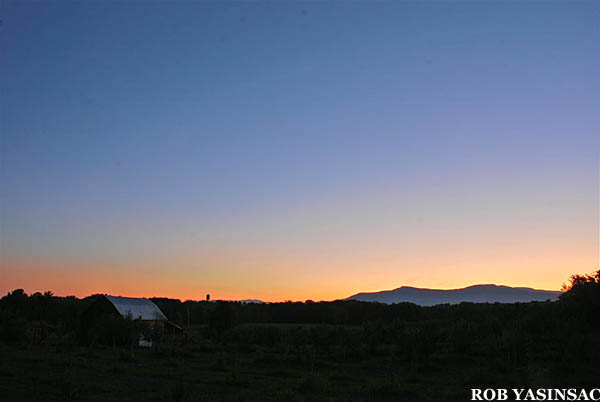 Above: Dusk at another farm in Germantown.
Follow these links for full sets of photos: