Universal Atlas Cement Company
Greenport, New York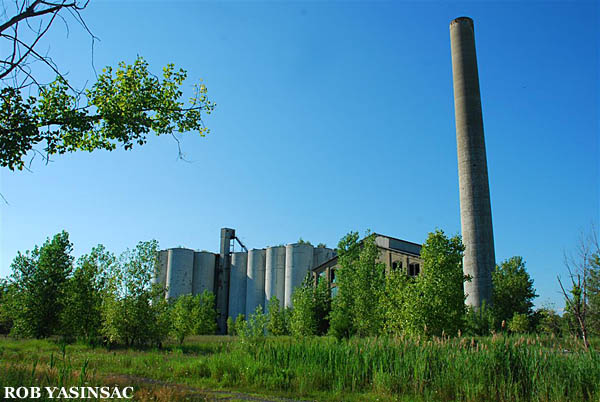 Storage silos and powerhouse.
The powerhouse was built in 1909 by the New England Lime and Cement Company. It is significant as one of the earliest large-scale power generating facilities in the Hudson Valley. The cement operations ceased production in 1977 but St. Lawrence Cement wished to reopen the site in the early 2000s. Their plan split the community into factions, and a key state agency rejected the cement company's plan in 2005 (earlier legal proceedings can be reviewed here). Holcim Cement, parent company of St. Lawrence, retains ownership of the property still.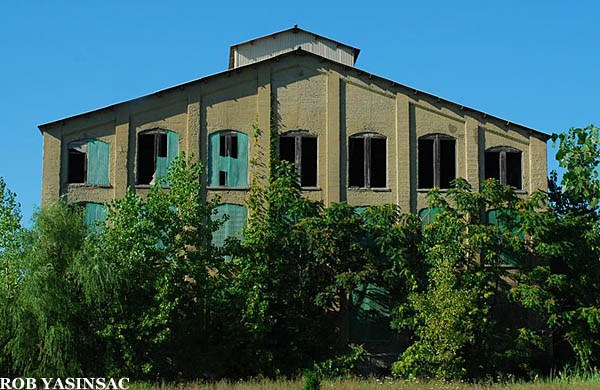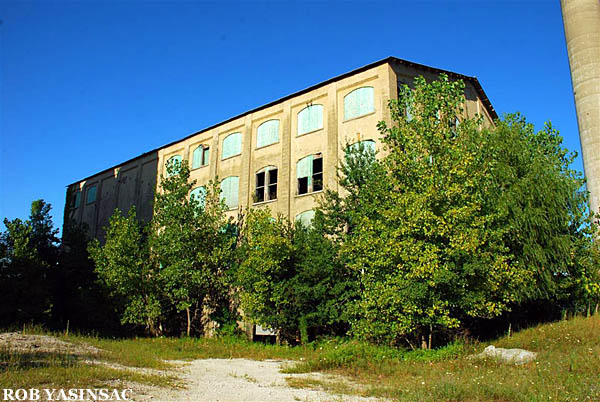 ---
This page copyright © 2011 by Robert J. Yasinsac.
Copying or reproducing text or photographs, in any format, without permission from Robert J. Yasinsac is prohibited.