Hudson River State Hospital
Poughkeepsie, New York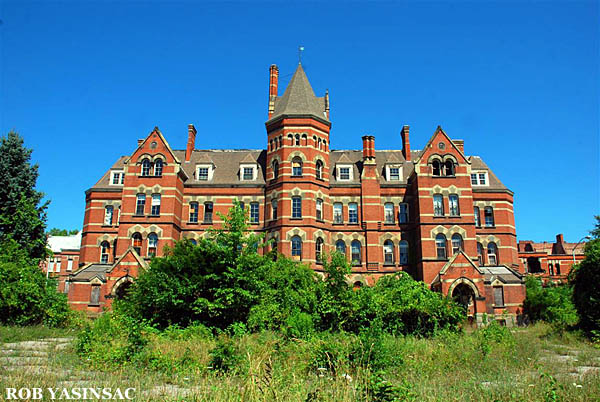 Main Building - Exteriors, July 2011

Cheney Building - Interiors, July 2011

Recreation Building - July 2011


UPDATE JULY 25, 2015:
EFG/DRA Heritage, owner of the Hudson River State Hospital property, recently announced their plan to redevelop the 156-acre site. Unfortunately, plans call for demolition of almost all of the nearly 60 existing buildings. Even the administration building, the central portion of the Kirkbride structure, is not guaranteed to be incorporated into the new site plan. This would truly be one of the great architectural losses to the Hudson Valley, especially as the administration building is in good condition, having been occupied until the hospital vacated this site in 2001. Stylistically, and in size, the administration building is comparable to Kingston City Hall, which was restored in 2000 following 28 years of abandonment and was in much worse condition.
---
This page copyright © 2011 by Robert J. Yasinsac.
Copying or reproducing text or photographs, in any format, without permission from Robert J. Yasinsac is prohibited.