Briarcliff Manor / Scarborough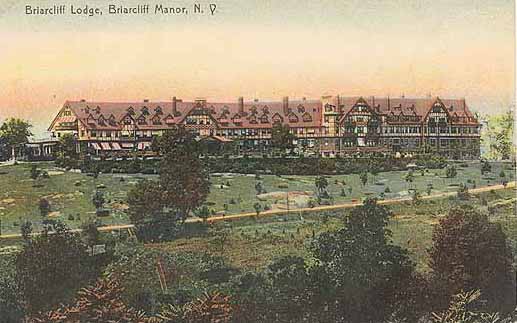 The Briarcliff Manor/Scarborough area, between Tarrytown and Ossining, is a very pleasant locality, with grand homes on old estates. It doesn't have a downtown near the river, so it isn't overrun with antique shops, as some neighboring towns have, and therefore doesn't get many daytrippers from the city.
Briarcliff Lodge, originally a center of entertainment and pleasure and later home to two educational institutions, was destroyed by fire on September 20, 2003. There was opposition to the proposed reuse of the building in the early 1990s by an Irish educational group, which did not succeed at acquiring the property. Barrington Venture, LLC, demolished all buildings in their entirety. Barrington has since sold the campus to another company that will construct a retirement community there.

Also in the area is Sparta Cemetery, the final home of the "Leather Man," immortalized in song by Pearl Jam in 1998.



The Leatherman and Sparta Cemetery
---

Yaz' Hudson Valley Ruins and Abandoned Buildings, etc.
---
This page copyright © 2000 by Robert J.Yasinsac. All rights reserved. These images are for private, non-commercial viewing purposes only and cannot be copied or reproduced without permission from Robert Yasinsac. Any other uses of these photographs without the permission of Robert Yasinsac are strictly forbidden