There is a lot going on in the news regarding the upcoming 100-year anniversary of the sinking of the Titanic and I may as well join in on the big boat bandwagon. There is a direct connection with Titanic and one of our Hudson Valley ruins. Two of the survivors of that maritime disaster lived at Briarcliff Lodge in Briarcliff Manor, NY.
Demolished c. 2003-2004, the Lodge stood abandoned for almost a decade prior, and in its last years I took many photographs there. A small selection of images already appear on my website and in my book Briarcliff Lodge (Images of America). Tonight I went into the archives and scanned negatives and slides that I took in the Oak Room, a 1909-addition to the Lodge and the one-time apartment of Ella Holmes White.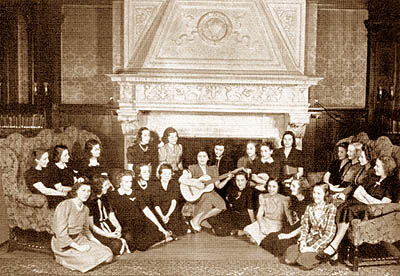 Edgewood Park School Spanish Club 1939, from the Sketch Book (school yearbook, author's collection.) Here are two more photographs from my book Briarcliff Lodge.
In 1912 Ella Holmes White was a 55-year old widow and lived in an apartment at Briarcliff Lodge. It was not uncommon in the early 20th century for wealthy people to live in hotels, often in a city residence for most of the year and a country hotel for the summer. Mrs. White lived with a companion named Marie Grice Young, a 36-year old musician who once taught a daughter of Theodore Roosevelt.
Ella White and Marie Young visited England and France in early 1912 and boarded the Titanic in Cherbourg, France, for the voyage home. The pair were traveling with White's maid and manservant. Also on the boat for Mrs. White's trip to New York were French chickens. The manservant did not survive the disaster; I don't know about the chickens, however well they may have been cared for. White was able to get to safety in a lifeboat where she found the men rowing her craft to be inept. She also managed to still have her cane with her, and with its lighted tip she tried to flag down a nearby rescue boat . Ms. Young's recollections of the disaster, told six months later, can be read here. Ella Holmes White died in New York City in 1942, and left most of her estate to Marie Young.
Here are new scans of old photos of the Oak Room, Ella White's apartment at Briarcliff Lodge.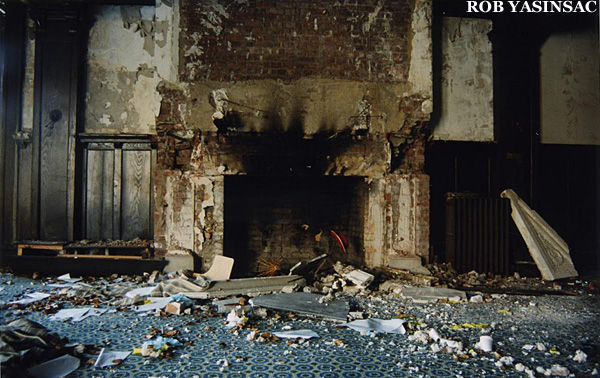 Fireplace, February 10, 2000.
When buildings eyed for demolition are abandoned, developers and town leaders like to say things like "We have to tear it down, kids have gotten in there and broken windows and vandalized fireplaces." I really don't think "kids" managed to steal a stone fireplace mantel that weighed who knows how many hundred of pounds. I bet it decorates the home of someone who was "on the in."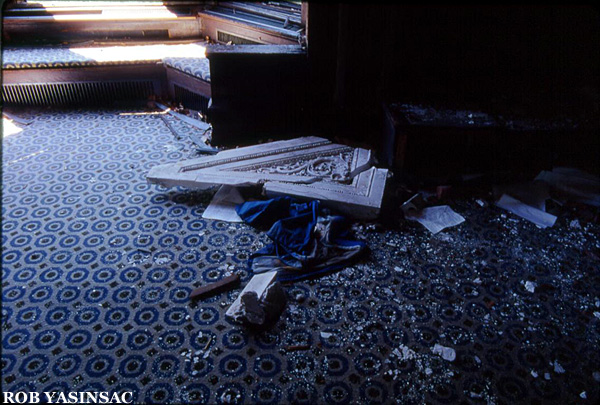 July 1, 2000.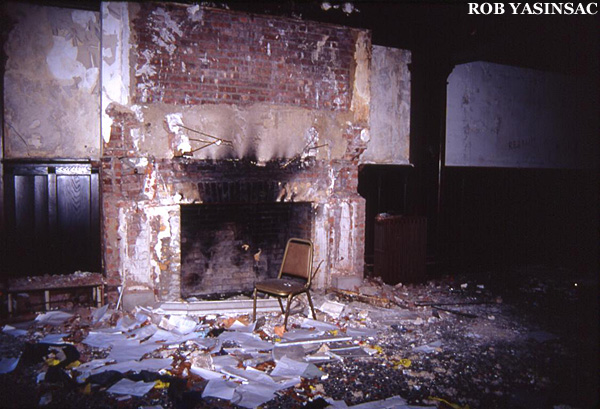 July 1, 2000.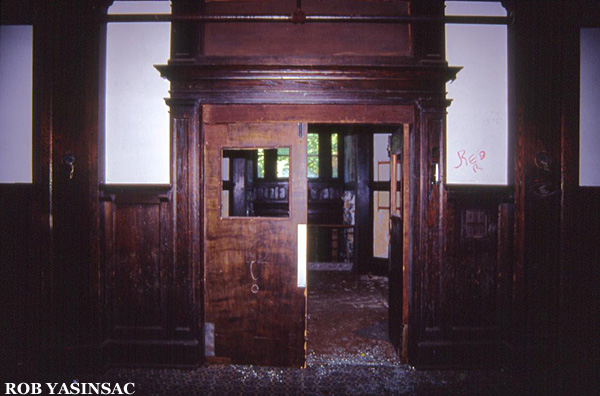 July 1, 2000.
Looking west, door to main hallway.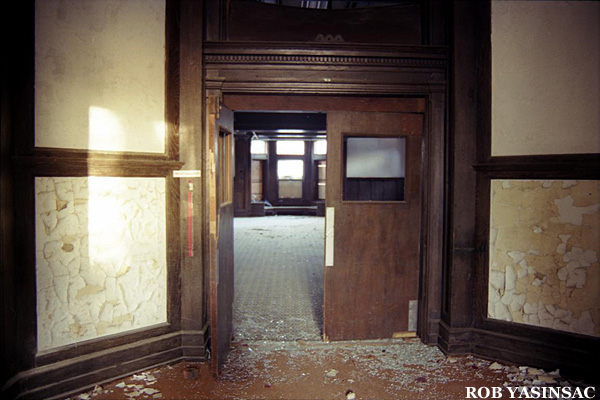 February 4, 2001.
Looking east, door to the Oak Room.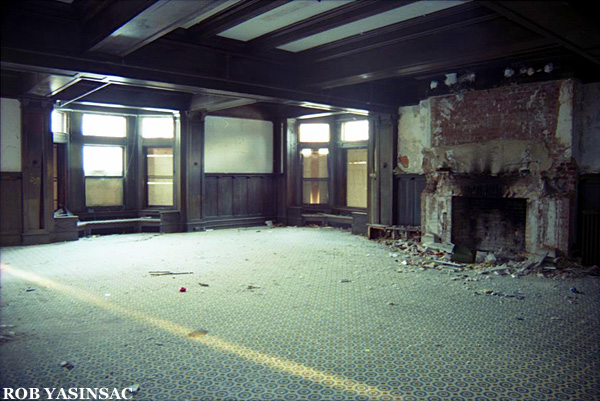 February 4, 2001.
Looking southeast.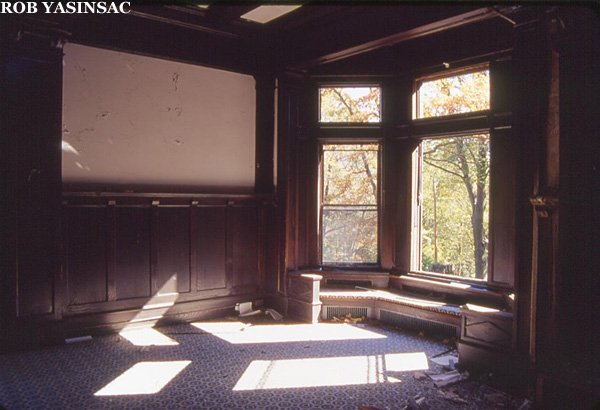 October 20, 2000.
Looking northeast.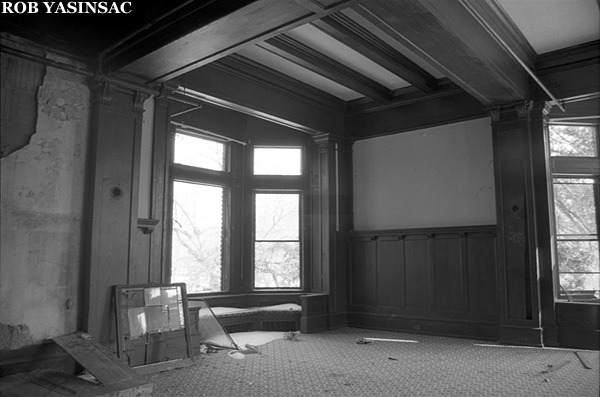 February 10, 2000.
Looking northeast.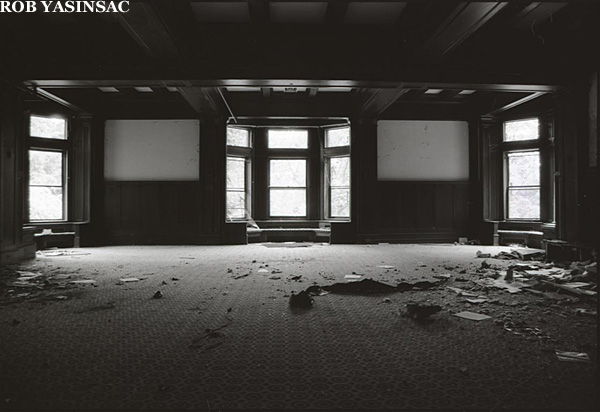 May 28, 2000.
Looking east.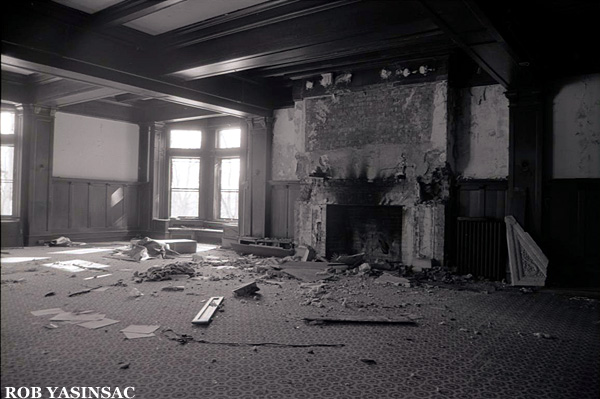 February 10, 2000.
Looking southeast.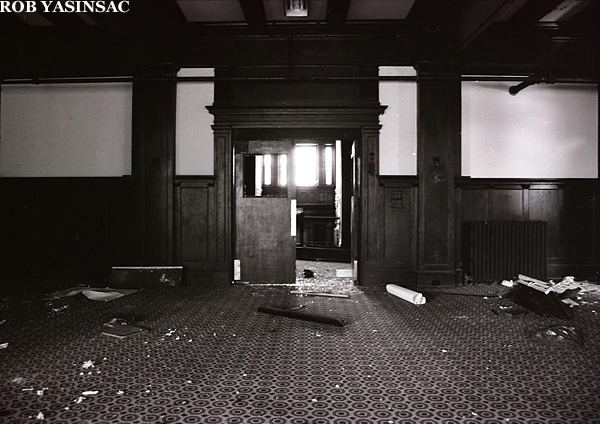 February 10, 2000.
Looking west.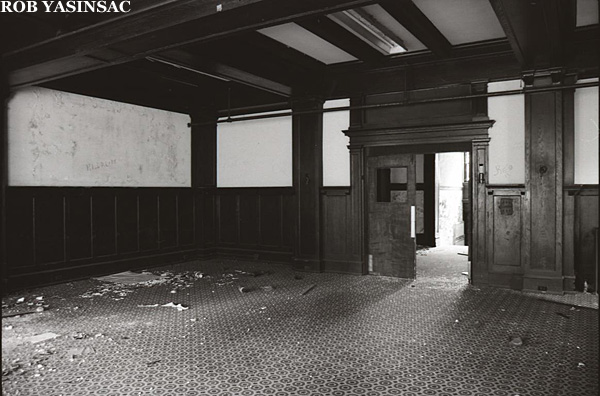 May 28, 2000.
Looking southwest.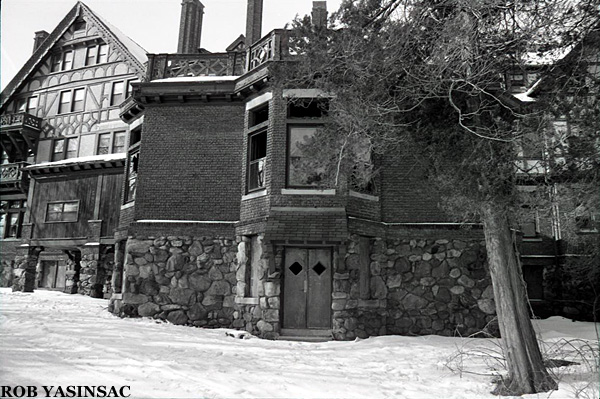 February 10, 2000.
Oak Room exterior.
BONUS:
It was 12 years and two days ago that I toured Briarcliff Lodge with Robert Worth, a writer for the New York Times. (I remember it was a beautiful spring day, with t-shirt weather. The next day, it snowed.) His article, one of the earliest pieces on the embryonic "Hudson Valley Ruins" project, was published on June 4, 2000.