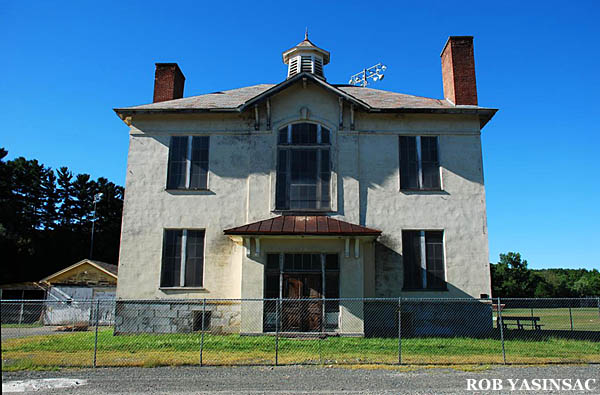 The New Lebanon School district is proceeding with demolition of the vacant Lebanon Springs Union Free School in northeastern Columbia County. The school was built in 1913 and is listed on the National Register of Historic Places. Follow these links for the National Register nomination form photographs and text.
These photographs were taken on September 1, 2007.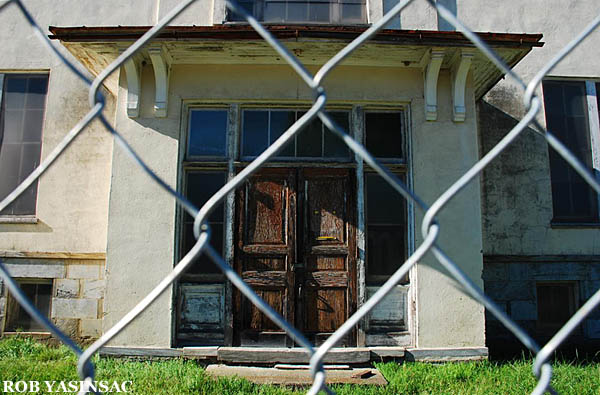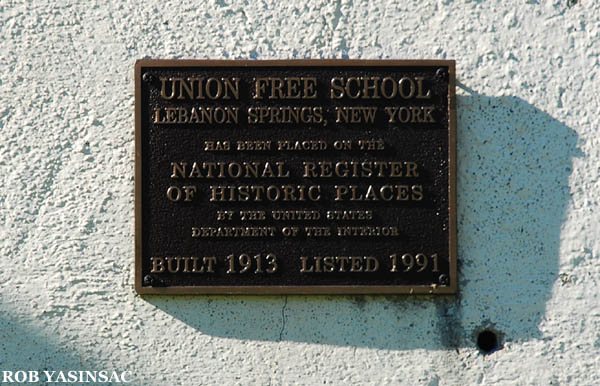 UPDATE: Demolition of the school began this past Friday.
http://www.registerstar.com/articles/2012/02/25/news/doc4f48688f71b84291355194.txt.
Additionally, here are some belated updates for the Demolition Alert page.
GEDNEY FARMHOUSE, MAMARONECK
The Rye Neck School Board announced on February 16 that they will demolish the Gedney farmhouse 734 E. Boston Post Road in Mamaroneck.
UPDATE: The Gedney farmhouse was demolished by March 3, 2012.
NELSON HOUSE, POUGHKEEPSIE
Mayor John Tkazyik and County Executive Marc Molinaro have both made public statements in 2012 regarding their desires to demolish the surviving wing of the Nelson House hotel in Poughkeepsie, first reported on the Demolition Alert in 2005.
PAUL CLARK HOUSE, ALBANY
Reader John Wolcott informed us that the remains of the Paul Clark house in Albany will be demolished. Located at the intersection of Lark and Madison streets in Albany, NY, the one-story brick exterior wall is part of a building constructed between 1795 and 1799 for Paul Clark. A storm in 1950 damaged the building and much of it was removed at that time. Recently it housed the Palace of Tandoor restaurant.
UPDATE JULY 2013: Delays have prevented the demolition of the remains of the Paul Clark house. John Wolcott has provided additional information about the Clark house here and here.
MEMORIAL FIELD, MOUNT VERNON
New (and former) Mayor Ernie Davis has halted demolition of the historic brick grandstand of Memorial Field. The building may instead be renovated as part of the overall renovations to the athletic facility.
Finally for today, I posted to the Demo Alert page on February 15 about plans for the Brandreth Pill factory and the Bella Vista house/Elks Club, both in Ossining. I intend to post full sets of photographs of those sites soon.