One of my favorite buildings in the Hudson Valley is the Maryknoll Fathers and Brothers Seminary which is located on a hilltop high above the Hudson River in Ossining (Bing Aerial).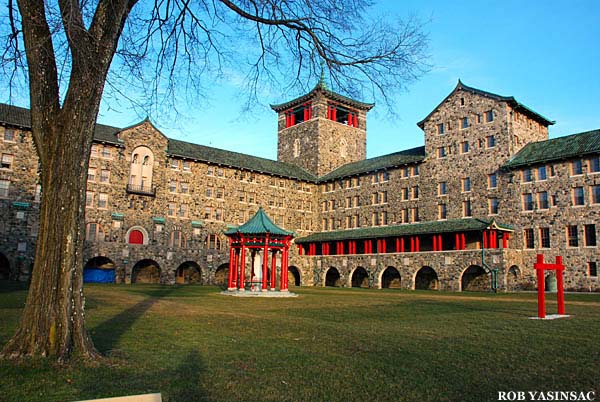 According to American Architecture, Westchester County, New York by Frank Sanchis, architects Charles Maginnis and Timothy Walsh, influential and prolific designers of churches and religious buildings, designed the enormous fieldstone seminary. Construction began in 1920 and continued through the completion of the last section of the building, a chapel, in 1956.
Maryknoll ("Mary's Knoll") is actually a name shared by three organizations of the Catholic Church: the Fathers and Brothers, who occupy the main building (shown here) west of Ryder Road; the Sisters, who have the large building east of Ryder Road (Bing Aerial); and the Lay Missioners, who occupied until recently a nearby house (Bing Aerial).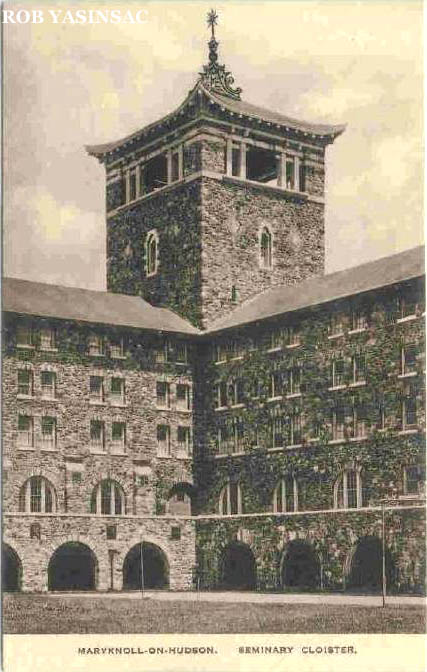 The Maryknoll organization trains young men for service in foreign missions. The group formed in 1911, and by 1918 three missionaries served in China. Soon work spread to include Korea and, in the 1940s, Latin America and Africa.
Maginnis and Walsh's choice of architecture reflects Maryknoll's service in China. Oriental motifs are expressed in the roof and tower. The grounds and seminary building are open to the public at certain hours. Inside the seminary, visitors can peruse a small display of artifacts and photographs related to the Ossining sites, a museum devoted to the work of missionaries, and a gift shop (which I did not locate on my recent brief visit.)
In his landmark 1939 book The Hudson, Carl Carmer claimed that the "Catholic Church owns more land on the shores of the Hudson than any other religious organization and houses tens of thousands of its votaries" in its riverfront institutions. I'd like to know where those numbers stand today, as so many churches, monasteries, religious schools and organizations have closed their doors in the last 30 or 40 years. Every so often, there is a newspaper article about the "dwindling band of brothers," or an article about declining revenue and the reduction in the number of countries where missions are located.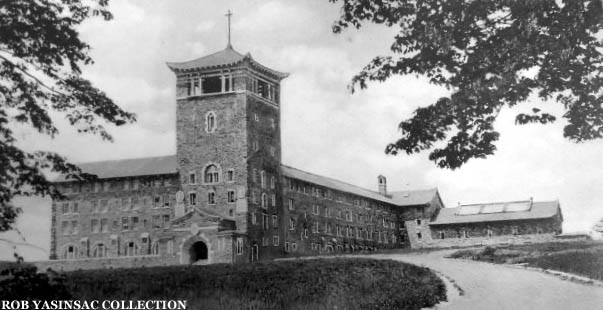 Maryknoll under construction.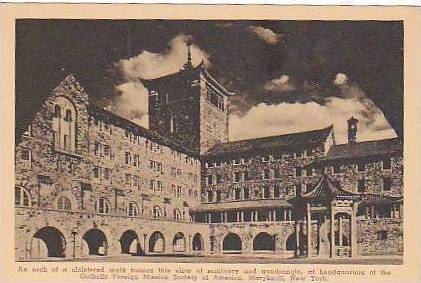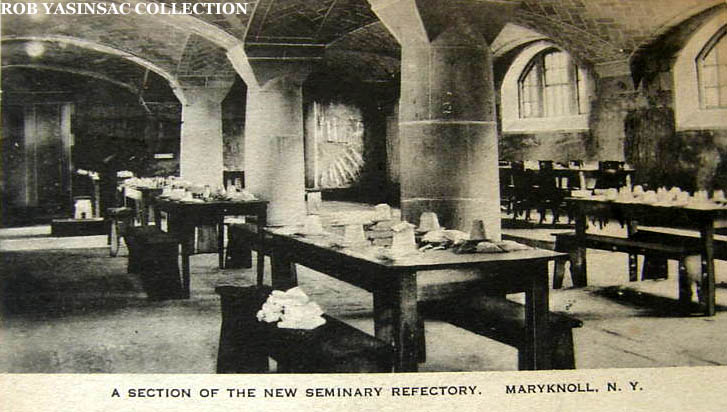 I hope Maryknoll continues for many years to stay above it all and keep this grand old building alive. Should they ever cease to operate in Ossining, it would be terrible for another perfectly good building to sit empty for a few years and then be deemed "too far gone" so that it could be demolished to make way for an all-new development (see: Briarcliff Lodge). On the flip side, an old Catholic campus at Tarrytown was rescued when a language school for foreign students took over the former Marymount College. And more recently, the Bruderhof has acquired the former Mt. St. Alphonsus Retreat Center in Ulster County.
All photographs were taken January 20, 2012.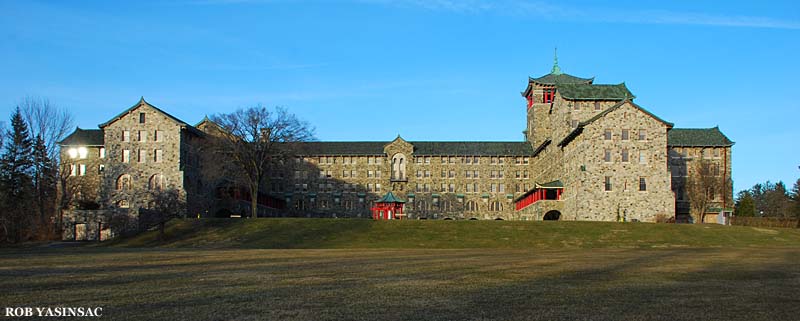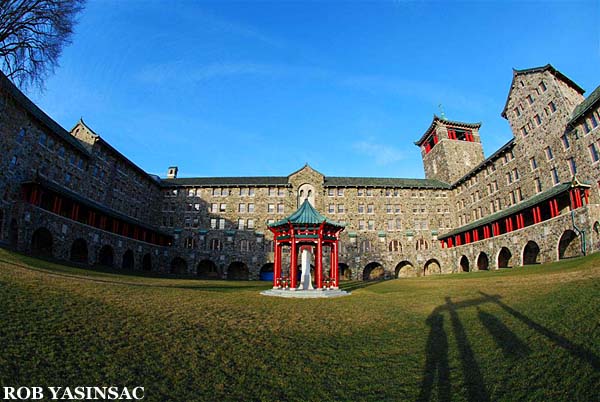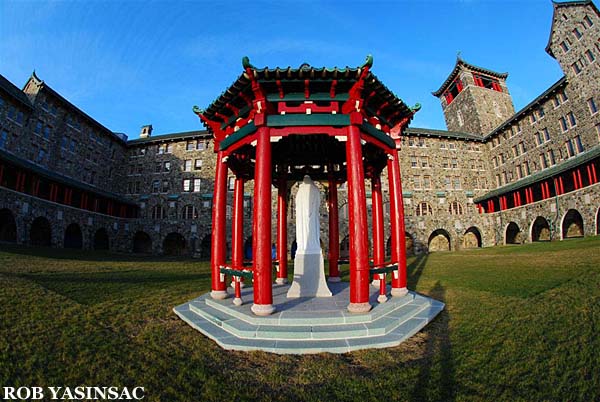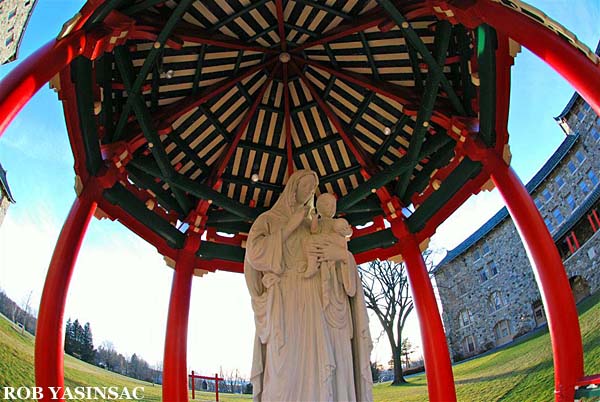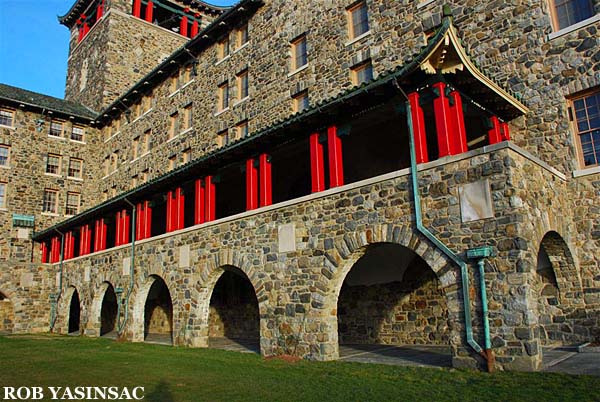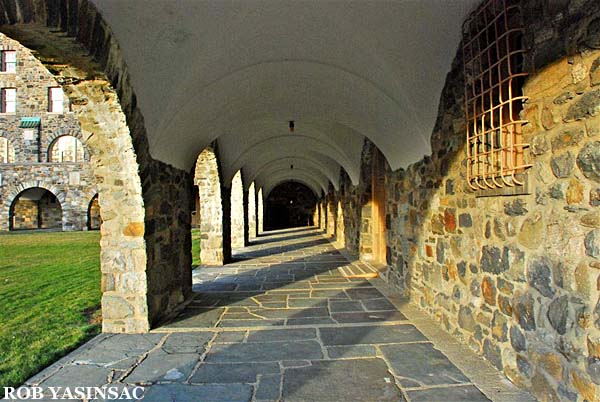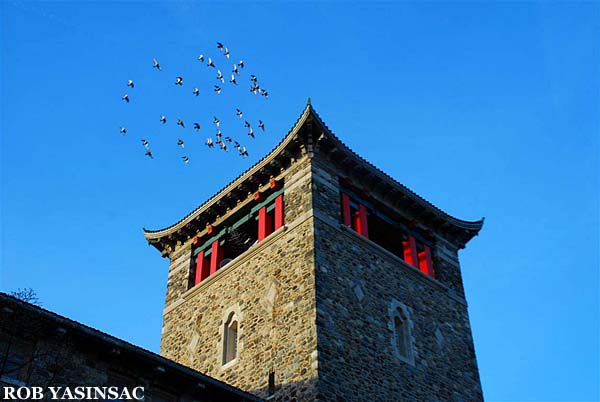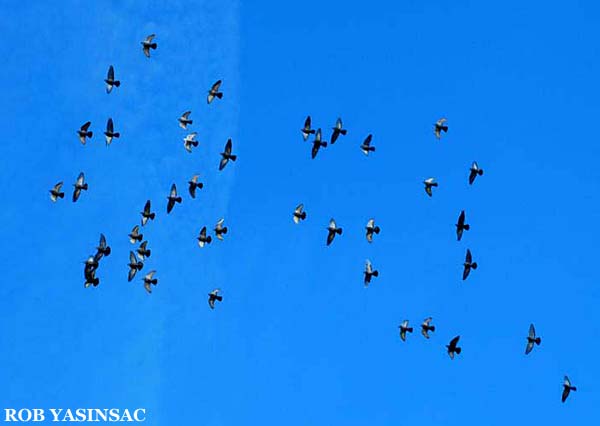 For a few minutes, it was like I was back in Sicily, watching the afternoon ritual of birds swarming the church towers.