For the last couple of months, demolition has been occurring at the Tioronda Hat Works on the Fishkill Creek in Beacon. The c. 1879 mill became a warehouse in 1949 and was purchased by real estate developer William Ehrlich and his company Beacon Terminal Associates in the late 1990s. I'm not certain what will happen to the site in the immediate future. Ehrlich had seemed intent on creating an artists' haven in Beacon, but properties such as the Beacon Theater and the "Roundhouse" remained vacant until other developers took over the sites much more recently.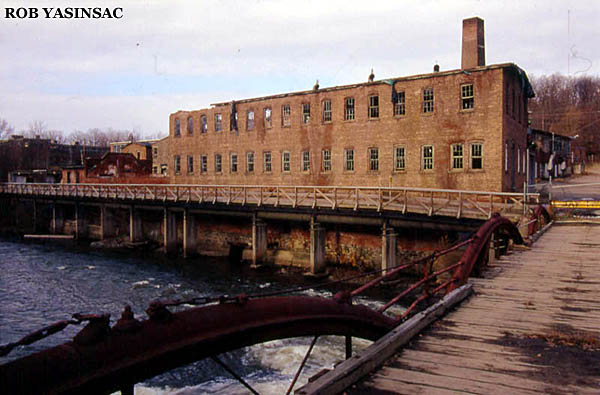 Tioronda Hat Works, from the demolished Tioronda Bridge. Ca. 2005 or earlier.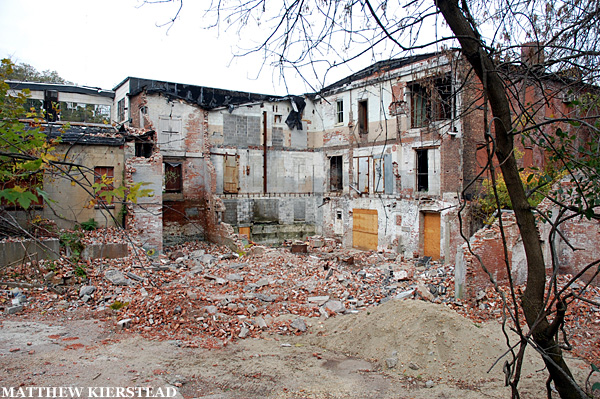 Tioronda Hat Works, October 24, 2011.
Photograph by Matthew Kierstead.
Click here for more photos of the mill from 2005 and 2007.
Across the creek and uphill is the Tioronda estate. Frederick Clarke Withers designed the house, built in 1859, for Joseph and Eliza Howland. Richard Morris Hunt designed an addition built in 1872.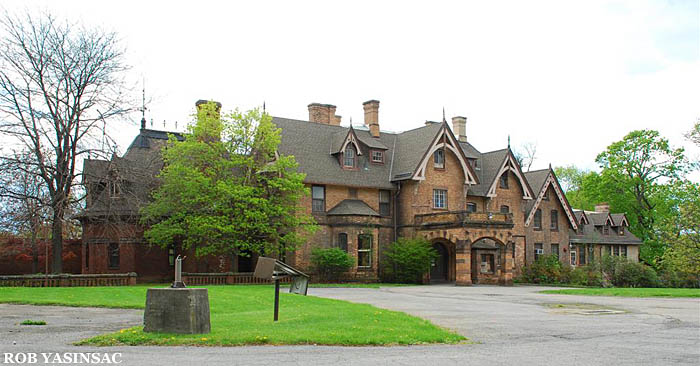 Tioronda mansion, April 2011.
It seems that in 1911, the estate became property of the University Settlement, a social services program for immigrants and low-income families, which later kept land east of present-day Route 9D while the mansion and primary estate grounds became Craig House Sanitarium, a private psychiatric hospital founded By Dr. C. Jonathan Slocum in 1915.
An institution known as the Putnam Center acquired the estate in the 1990s and closed down just a few years later. A 2003 auction emptied the house of its fine furnishings and antiques. Investor and art collector John L. Stewart bought Tioronda that same year and in this time the property has remained disused. Stewart's company Tioronda, LLC, plans a "small residential development" on the estate. The mansion will be a single-family residence. In October 2011, two buildings, the carriage house and a workshop, were demolished.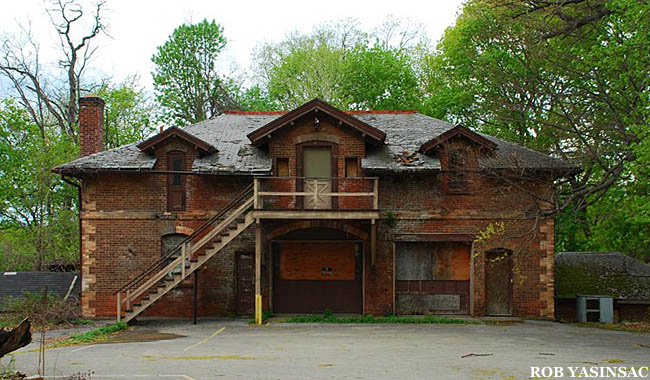 Tioronda carriage house, April 11. Demolished October 2011.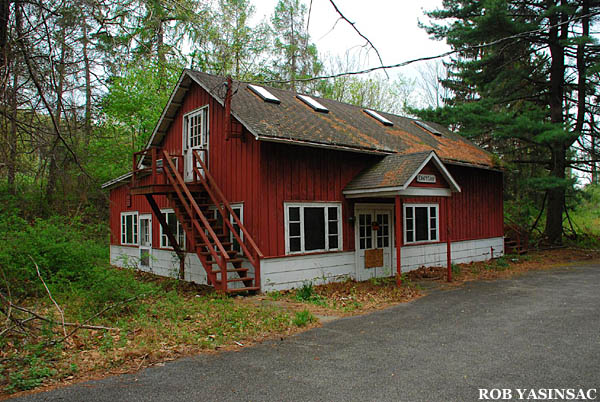 Craft shop, April 2011. Demolished October 2011.
BONUS: "The dam fool."
While conducting research for Hudson Valley Ruins, the book and the website, we'd often find accounts of accidents, mishaps, murders, and unusual occurrences related to our subject buildings and the people who occupied them. These vignettes as they may be, didn't further the topics of history, architecture and re-use of buildings, but on their own might make an interesting collection of stories. One article that came up in a search on mills in Beacon was a 1925 New York Times piece entitled "Had to Drown Him, Says Hold-Up Note." Mr. Isadore Weiss, president of the Weiss Straw Hat Works in Beacon, left his New York City home on a February morning with $1,500 dollars to pay the employees of his factory. Seems he never made it home but his wife did receive a note stating "We have been waiting for the payroll for the last three weeks. The dam fool put up a fight and we had to throw him in the river."