Tioronda Hat Works
Beacon, New York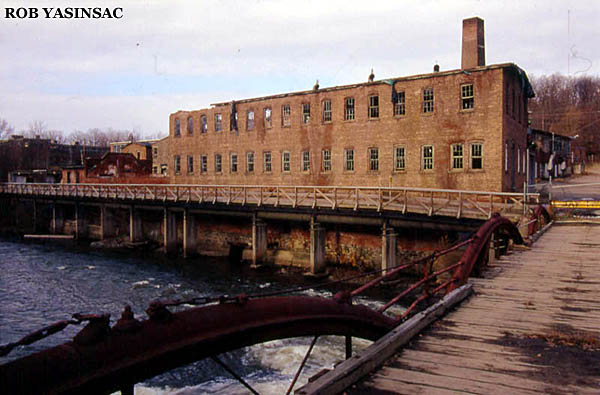 The Tioronda Hat Works on the Fishikill Creek in Beacon has been undergoing demolition since September 2011 (or earlier). Begun in 1879, the mill, like many in the area, expanded with new construction in the following decades. The last mill to occupy the brick buildings was the Merrimac Hat Company. In 1949, Merrimac sold the property to Beacon Terminals Corporation, which used the buildings for warehousing. In 1997, real estate developer William S. Ehrlich formed a different company under the name of Beacon Terminal Associates and acquired the former Tioronda Mill and about 20 other properties in Beacon, NY, many of which have remained vacant.

Visible in the foreground is the Tioronda Bridge, a National Register-listed site that was demolished in 2006. Its trusses lie in a pile at the City of Beacon Waste Transfer Station.





This and all photos below: May 7, 2005.


























---
This page copyright © 2011 by Robert J. Yasinsac.
Copying or reproducing text or photographs, in any format, without permission from Robert J. Yasinsac is prohibited.