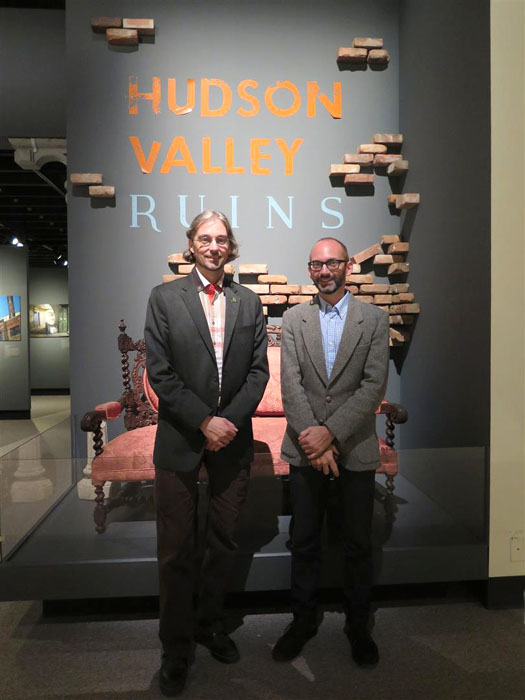 HUDSON VALLEY RUINS
at the NEW YORK STATE MUSEUM
Many thanks to all who attended the opening reception and gallery tour on September 24! Tom Rinaldi and I had a lot of fun leading the tour and we hope you enjoyed it too. Next up is a powerpoint lecture & book-signing on November 12, and then another gallery tour on January 14, 2017. Details here and here.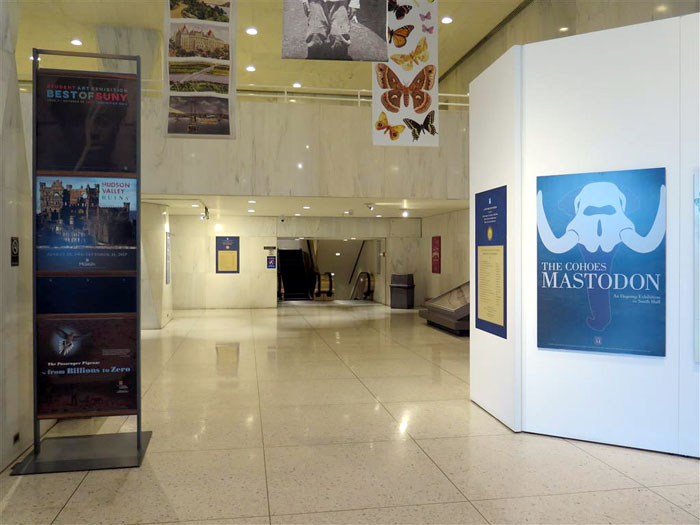 Be sure to visit the other great exhibits at the New York State Museum!
Three days prior to the opening reception Tom and I traveled to the Albany studio of WAMC Northeast Public Radio for an interview with Joe Donahue. You can listen to the archived interview at wamc.org/post/hudson-valley-ruins-nys-museum. Upon leaving the studio we immediately realized that we neglected to take an in-studio photograph to chronicle the moment but, unbeknownst to us, the WAMC website aired a live studio webcam from which my mom took this picture. Ha!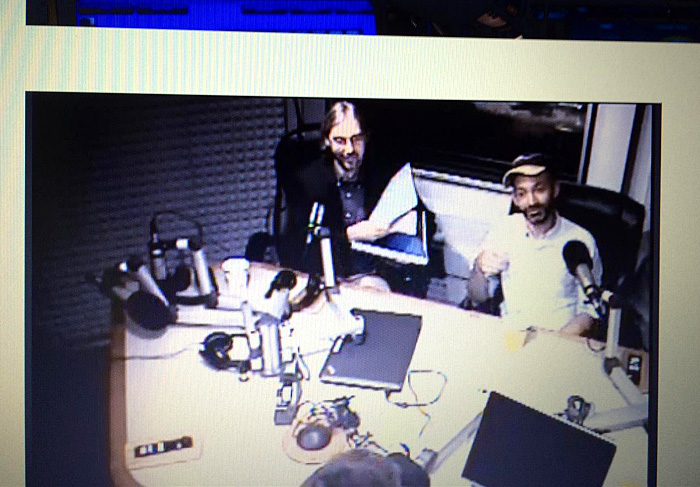 _______________________________________________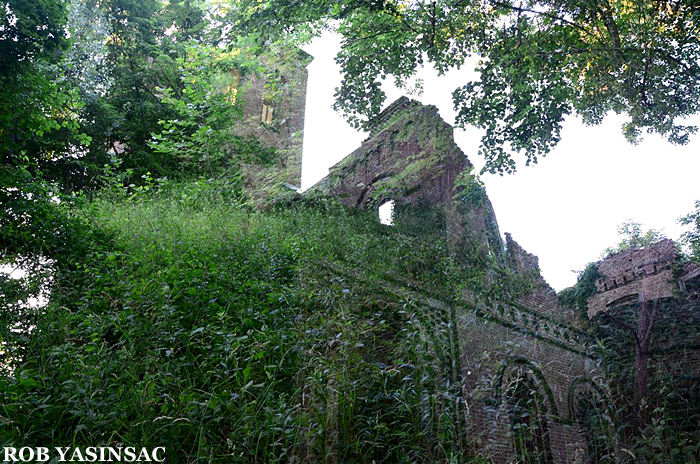 WYNDCLYFFE
The auction and sale of Wyndclyffe, located in Rhinebeck, NY, was widely reported in September. I may be late to the party in posting that info, but I was actually interviewed by the Wall Street Journal for Keiko Morris's September 14 article about Wyndclyffe. At present the identity of the new owner, and his/her intentions for the house, have not been announced. From a visit earlier in the summer, I have posted a new set of photographs of Wyndclyffe.