While I was over in the Matteawan section of Beacon last week I went to check on the status of a sort-of-famous little house that was featured in the the 1994 film "Nobody's Fool." I found this location quite by accident a few years ago but immediately recognized it to be the house of Sully's pal Rub. The house hadn't changed at all since appearing in the movie, and I wonder if the production crew performed any "cosmetic surgery" at all – the house number sticker on the mailbox is even the same.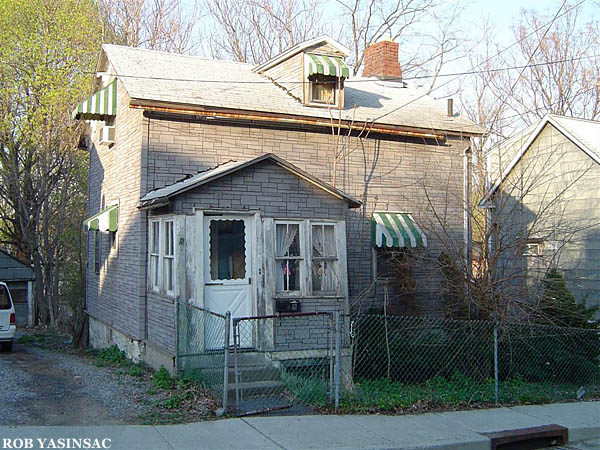 Here is how Rub's House looked on April 19, 2005.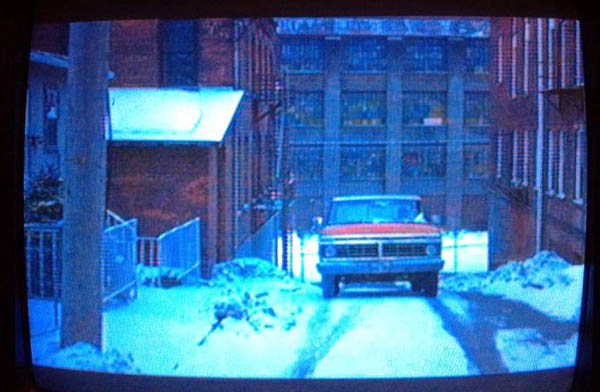 In the film, Paul Newman's character Sully is often shown driving past Beacon's abandoned mills. In this scene Sully is looking for his pal Rub (portrayed by Pruitt Taylor Vince) with whom he has had a falling out since Sully's estranged son and grandson have reappeared in his life.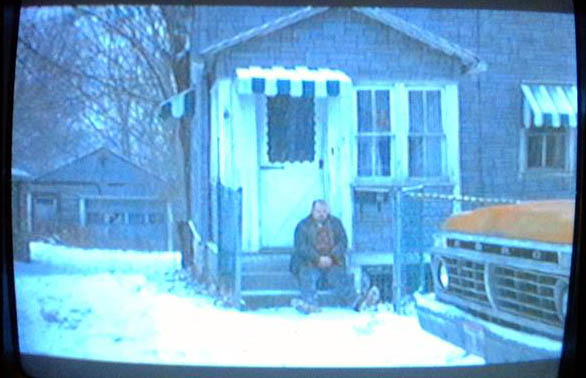 Sully finds Rub sitting alone on the front step of his house, an asphalt-shingled beauty with green-and-white striped awnings over the windows.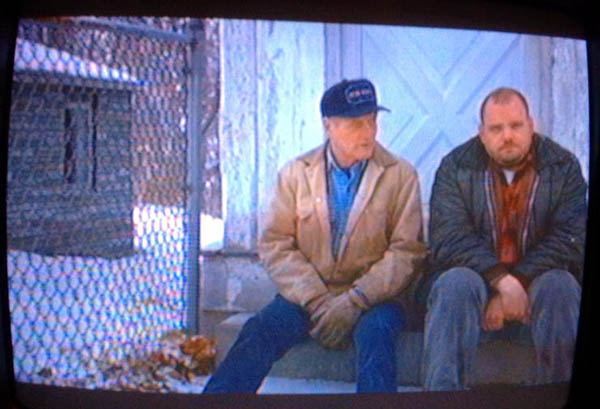 Sully, wearing an Iron Horse hat, sits down next to a dejected Rub and conversation ensues, a heart-tugging scene in a movie full of them. In true manly fashion, Newman's character doesn't say much to convey much, and old times are back on.
Rub: "Know what I wish?"
Sully: "No. What do you wish?"
Rub: "I wish we were still friends."
Sully: "We are, Rub."
Sully: "Know what I wish? I wish we'd get up off our asses. Let's go down to the Horse and play some poker. What do you think?"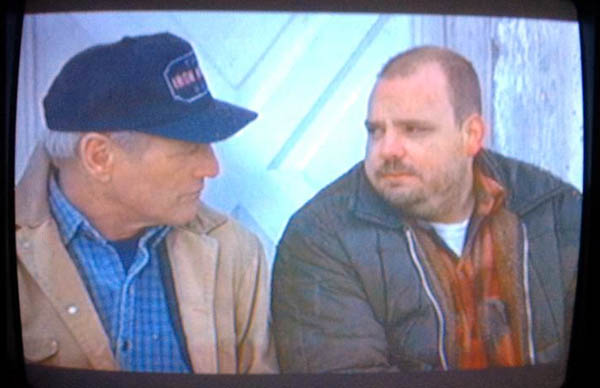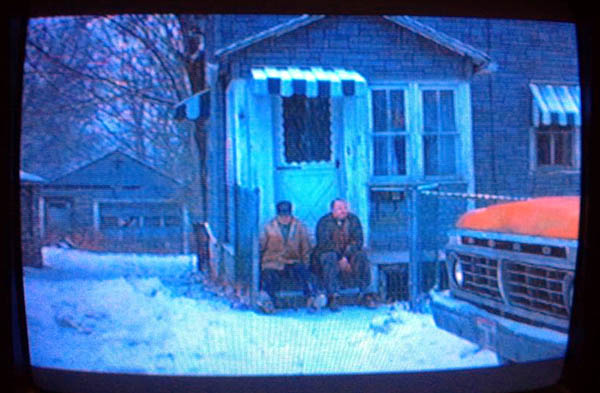 Recently Rub's House has been shorn of its asphalt shingle siding and appears to have been completely gutted and stripped down to its frame. The house looks old but not too old, maybe late 19th century, 1870s? I hope that this little gem is restored, though often I've seen these gut jobs turn into demolition sites. I wonder if the owner even knows that, not only was this house in a major motion picture but, Paul Newman of all people sat his ass down on the front step.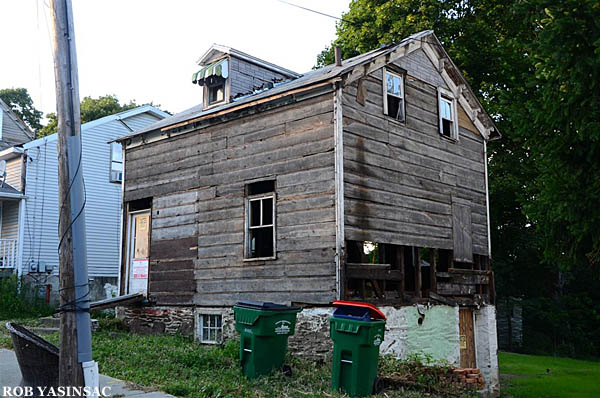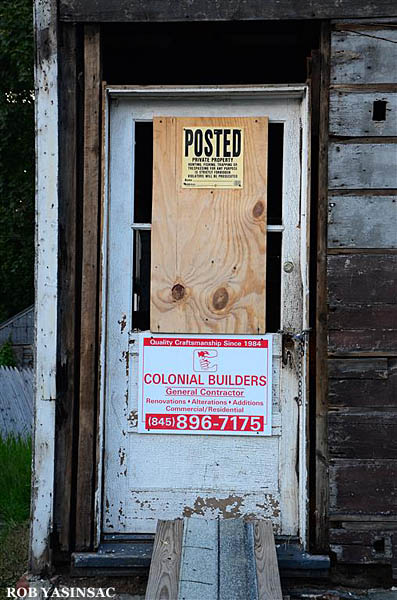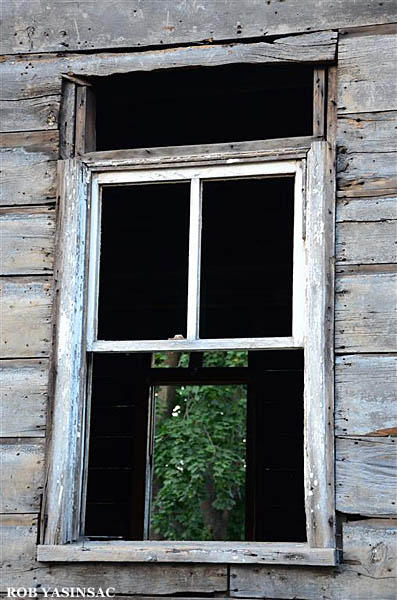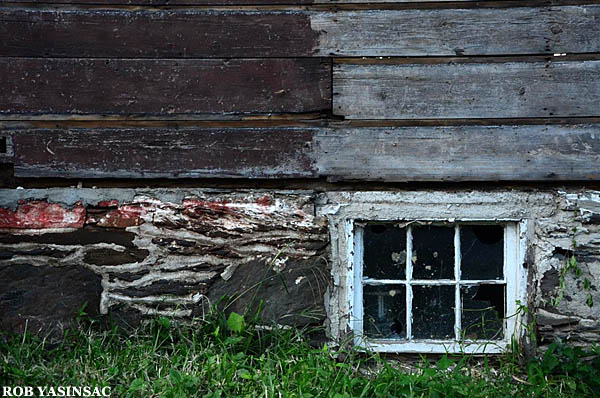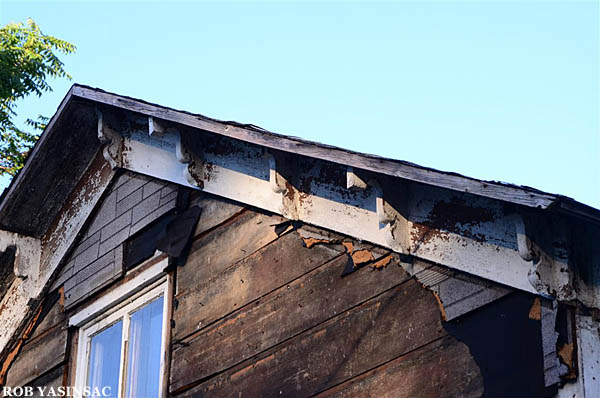 BONUS 1:
While Rub's House and most all other locations in "Nobody's Fool" easily identifiable, we do not know the location of Sully's abandoned boyhood home. Whether it was an actual abandoned house or an inhabited dwelling simply dressed for the film is debatable, but it certainly would rank among the more notable Hudson Valley ruins if indeed it were one. I don't recognize the setting at all, and if you, dear reader, have any suggestions, please pass them along.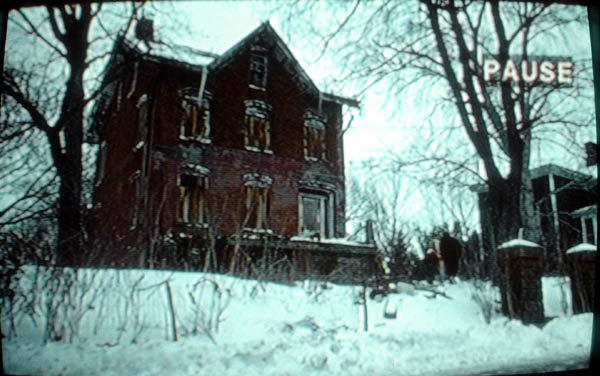 BONUS 2:
Here's a couple photographs of the now-renovated Roundhouse, also taken April 19, 2005.