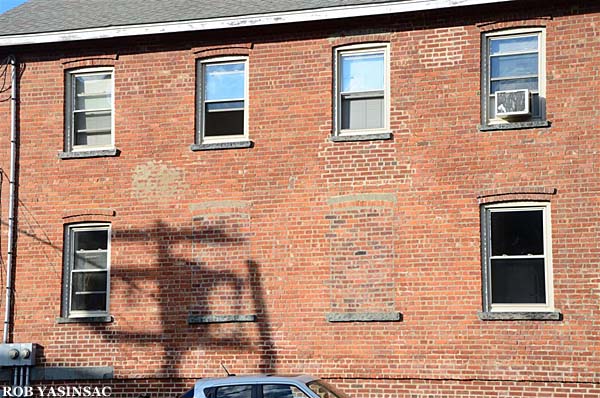 On my way home from Rosendale I stopped in Beacon for what is becoming my post-explore dinner at Tito Santana's Tacqueria. I usually get a couple of tofu tacos and a Mexican coke, and slice of vegan chocolate cake if I feel like splurging.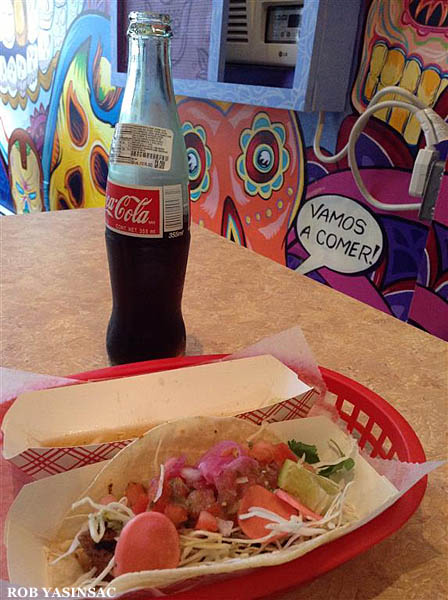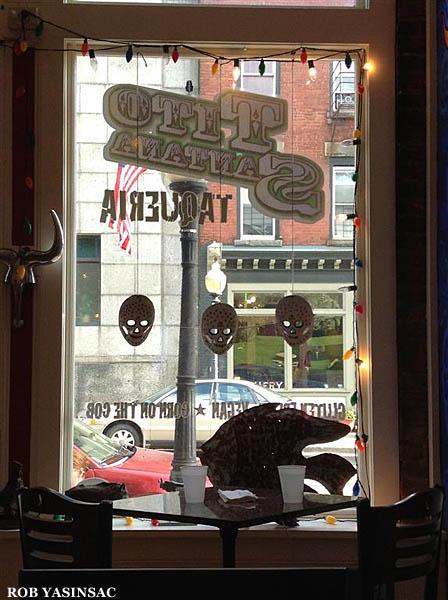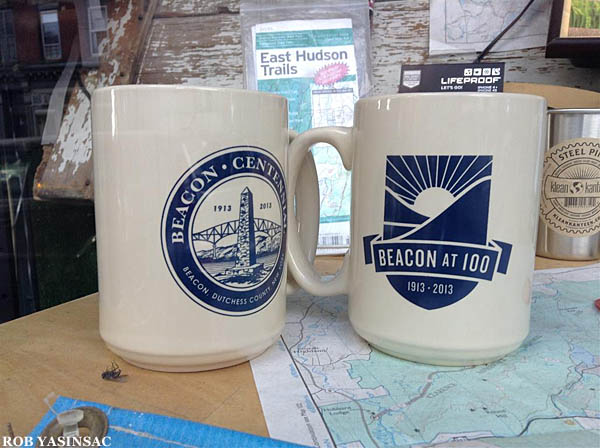 2013 is Beacon's centennial. It looks like most celebrations have happened already but other festivities may occur throughout the year. The outdoors shop next to Tito Santana's also had a nice display of Hudson River brick, most of which shown below came from Beacon-area yards. A small ruin exists at the Hammond brickyard, located in present-day Dutchess Junction-Hudson Highlands State Park.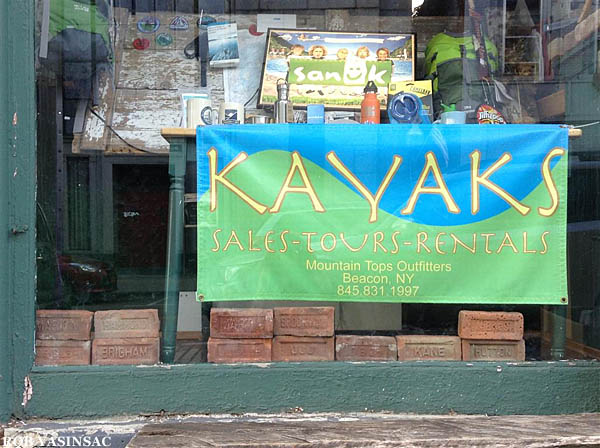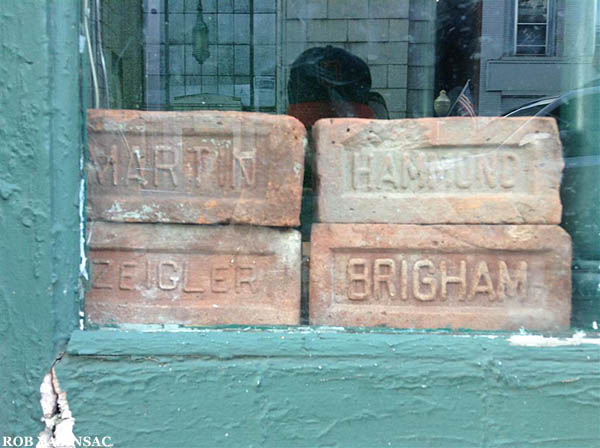 I perused a few of the shops on the west end of Main Street and then went over to Matteawan at the east end of Main Street to see what's up. I don't think I'd been over there since the Roundhouse building renovation was completed.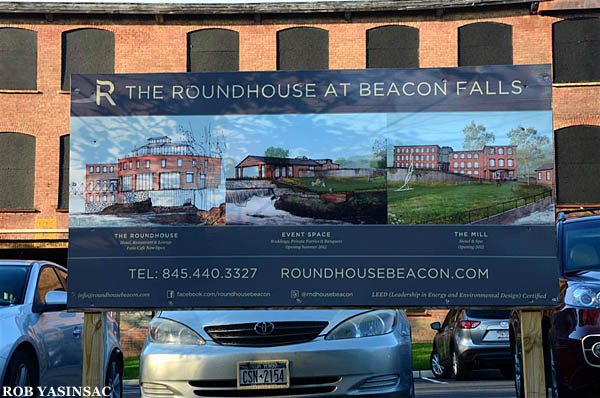 The project encompasses a number of other former mill buildings as well, some of which are still undergoing renovations.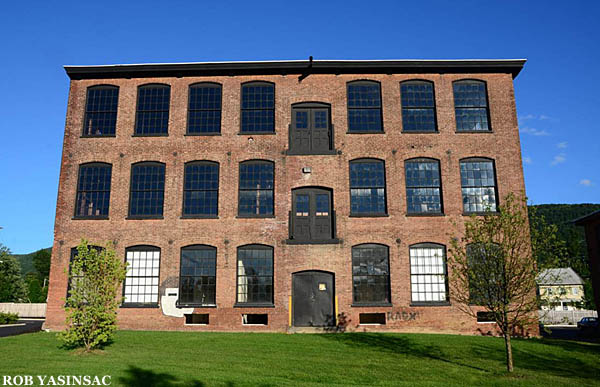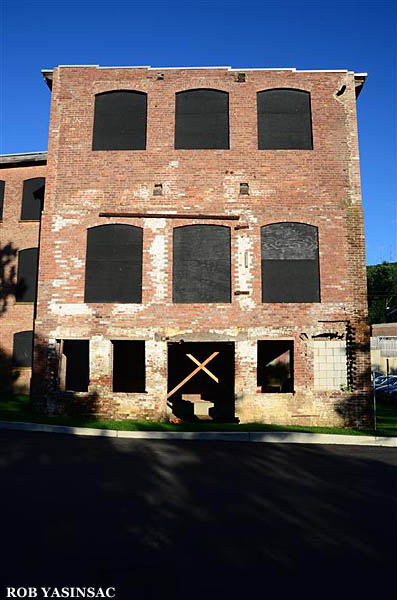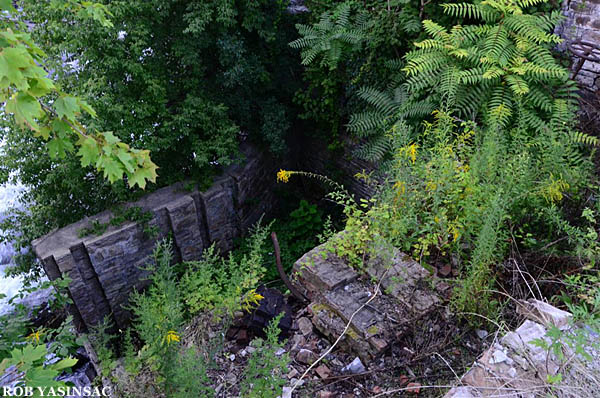 Not every building on site was preserved. This is the foundation of an old wooden mill that Tom Rinaldi photographed in 2001. Inside the old mill was some awesome ancient graffiti written by mill workers.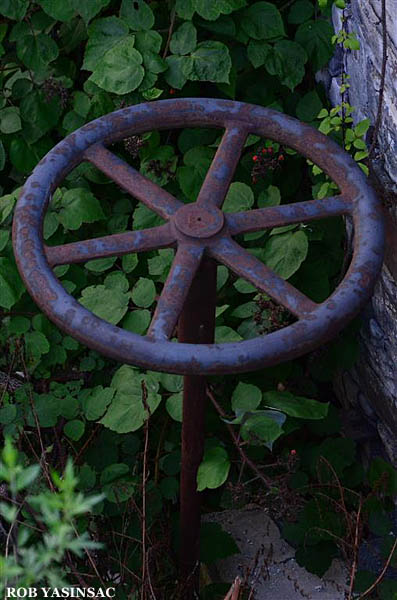 Today some machinery can be seen within the foundation.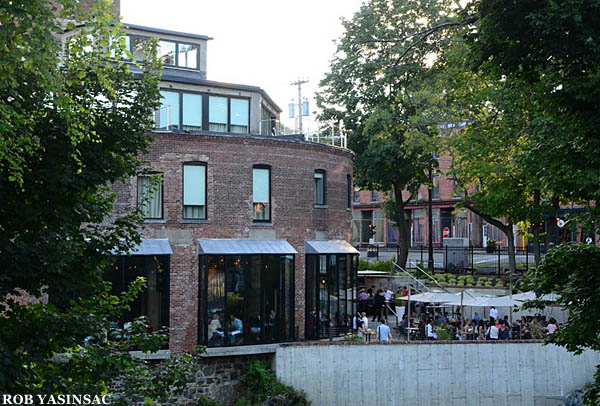 I stood across from the Roundhouse and observed a most curious sight. Where I formerly knew an abandoned, half collapsed mill ruin there was a crowd of people eating, talking, and laughing, and otherwise enjoying a perfect summer night above the Matteawan Falls. It was rather surreal in fact, and is further evidence that ruins are not "too far gone" for reuse and are not eyesores that need to be demolished.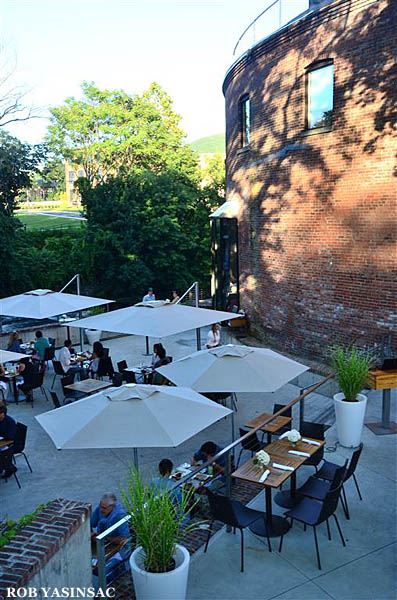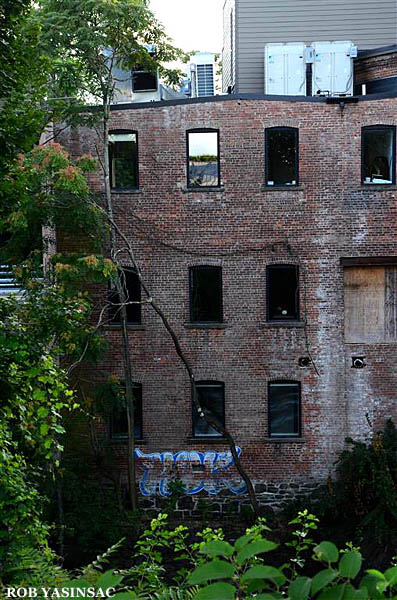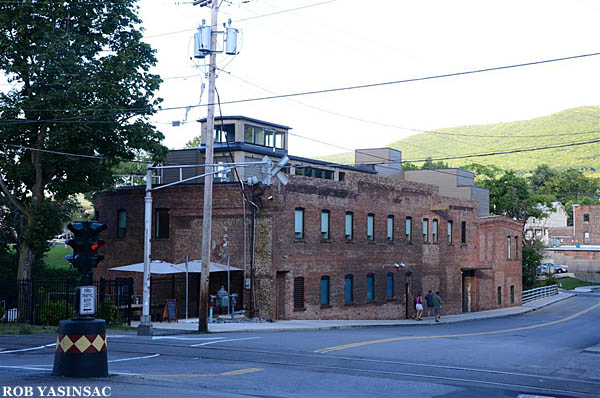 The Roundhouse actually includes three different restaurants and a 14-room hotel. At left in this photograph is one of three "dummy lights" that still exist in New York State (and I've seen all three). A handful of these pedestal-mounted traffic signals exist in the entire United States.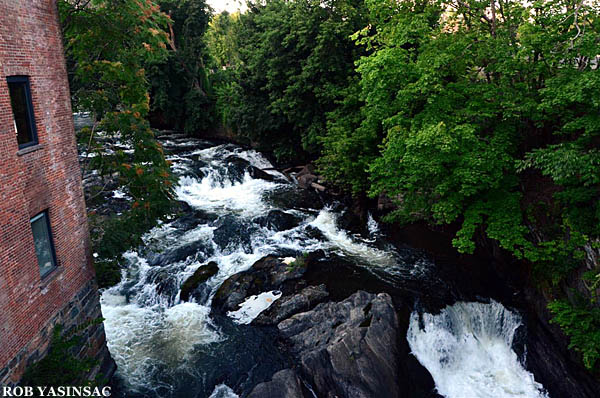 This view of the Matteawan Falls was filmed for the opening credits of the 1994 film "Nobody's Fool" starring Paul Newman. An historic postcard view can be found here. At far right in the postcard view can be seen a section of the wooden mill building mentioned earlier in this post.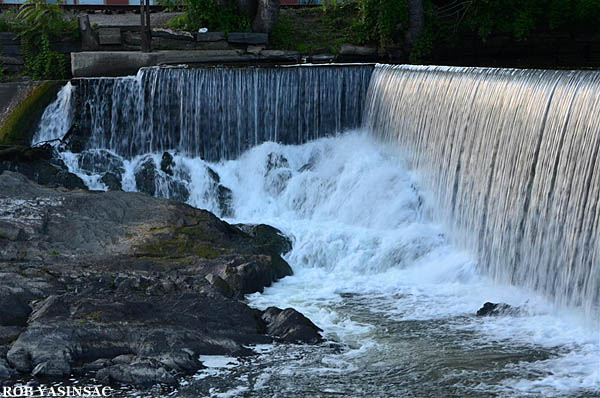 Around the corner a paved sidewalk parallels the contour of the Fishkill Creek up to the dam.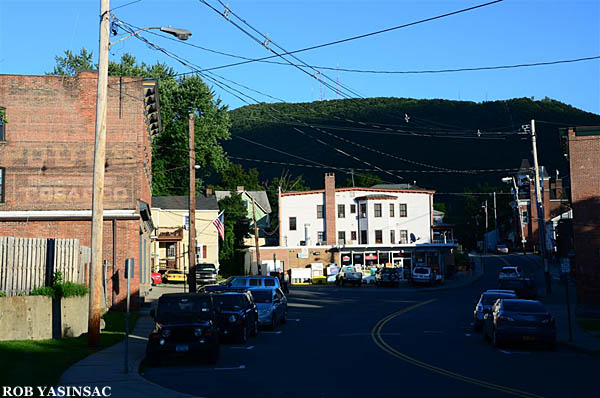 In its March 1996 issue National Geographic magazine produced an article on the Hudson River. One image that has stood out in my mind was a photo of Matteawan with Mount Beacon in the background, photographed in the last glimmer of sunset glow. I was way too early this day to copy that scene. I should have stayed around for the rest of the evening but here is a similar view with not-so-good light.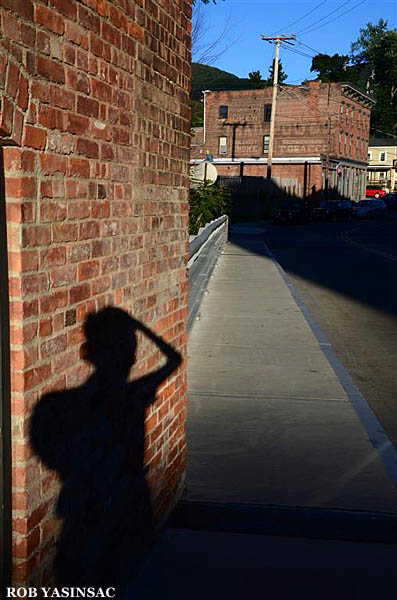 Shadow portrait.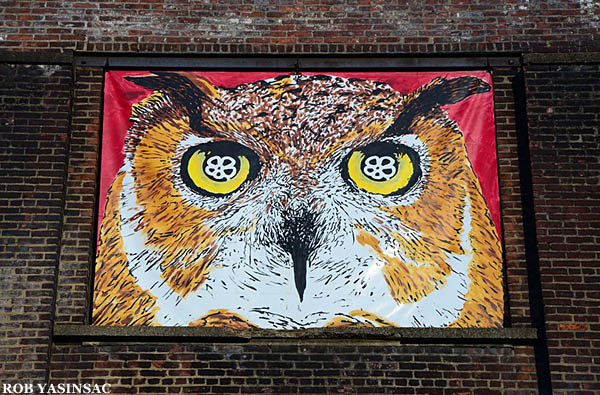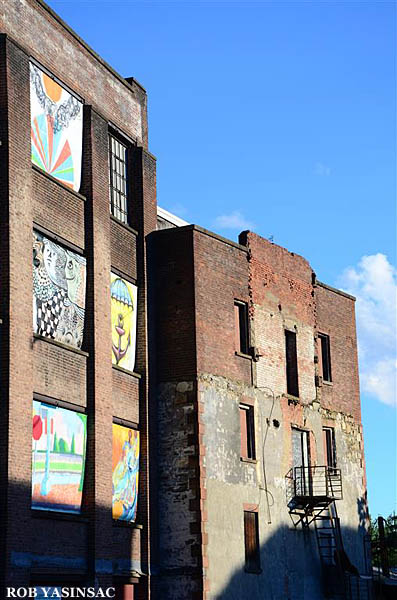 Across the street from the Roundhouse is another former mill, still vacant. Owned by the former owner of the Roundhouse mill site, there are plans afoot to demolish this complex which includes an historic stone mill building constructed ca. 1812-1814.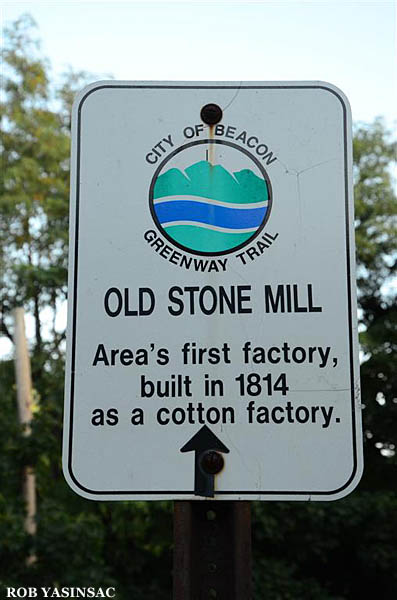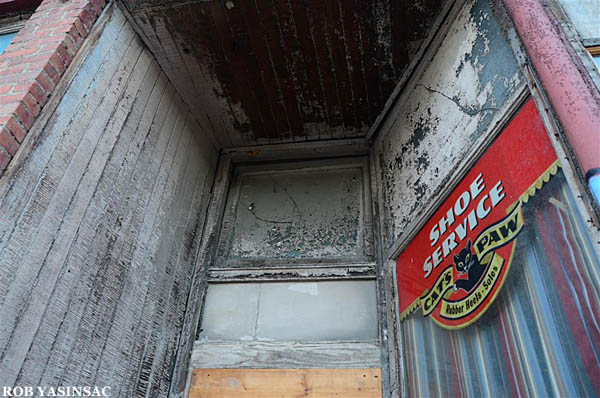 Perhaps the recent opening of the Roundhouse can spur interest in other vacant properties at the east end of Main Street.
Stay tuned for some more Beacon content which I will post in a day or two.