Theall-McCollum Mine site
(Croton Magnetic Mines)
BREWSTER, NY




December 3, 2001

The largely intact 19th-century iron works at the Theall & McCollum mine in Brewster (Putnam County) were destroyed mid-late 2007. Making way for probable residential development were the ore storage bins/separators (shown at left) built in 1902 by the New York Concentrating Works, a venture of Thomas Edison. Here, the firm "attempted to revive the iron industry through [Edison's] process of changing low content magnetic iron-ore into 70% pure magnetic iron-ore by separating the crushed iron by large magnets."

The mill site foundations, World War II-era dynamite sheds, and two intact pieces of 19th-century mining equipment - a steam engine and an ore crusher. The mine shaft and adit were also filled in (killing off thousands of bats in the process). According to some who have studied the site, it was possibly the best-preserved mining site east of the Hudson River in New York and extending into Connecticut.

More Theall & McCollum Mine:
Hudson Valley Ruins --
IronMiners.Com Forum -- Another thread at IronMiners.Com Forum
Northeast Mine Explorers --
UndergroundMiners.Com --
Site history on this blog , with more history in the blog comments --

All photos taken November 3, 2006 except where noted.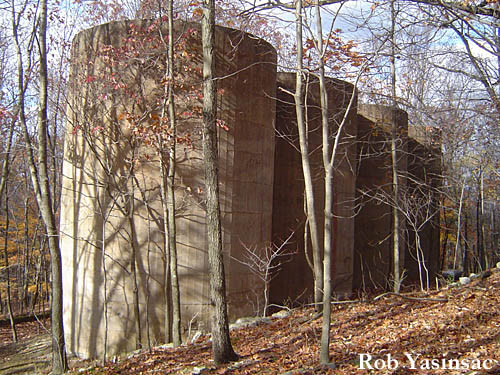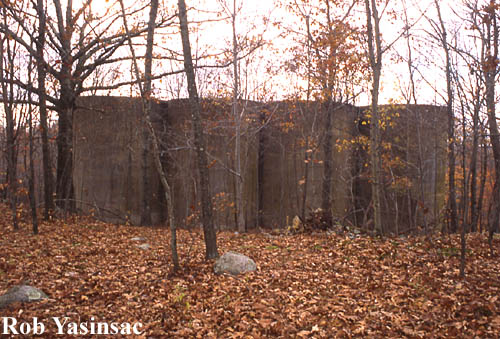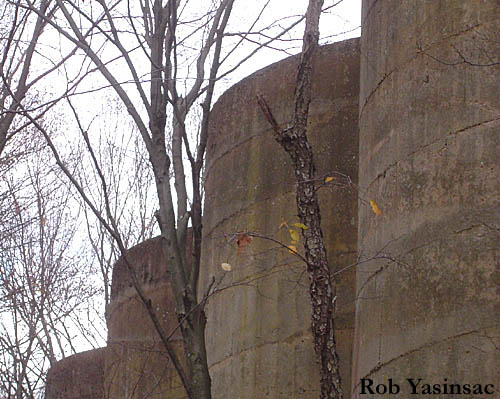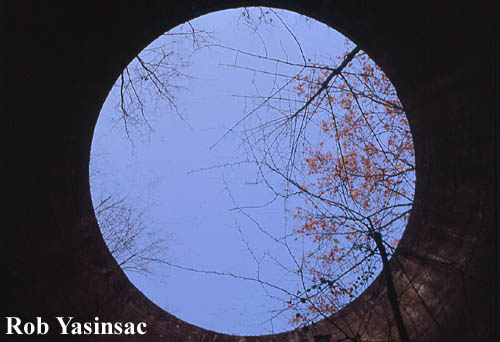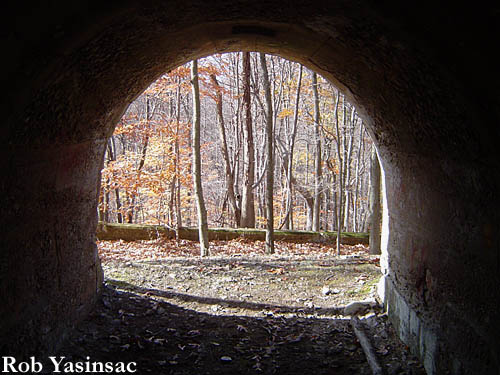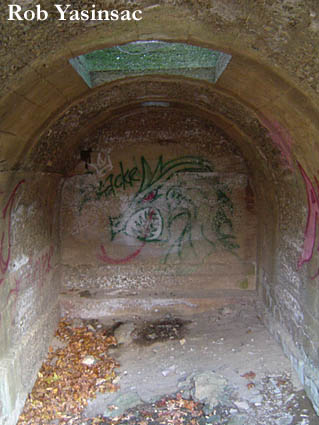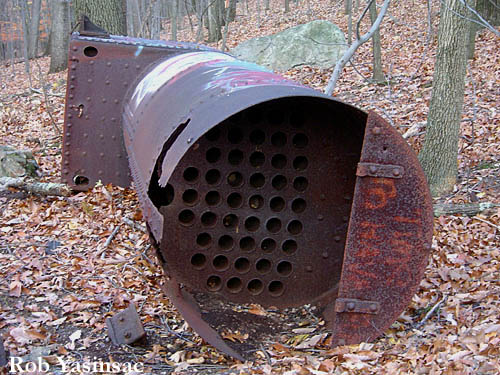 Steam Engine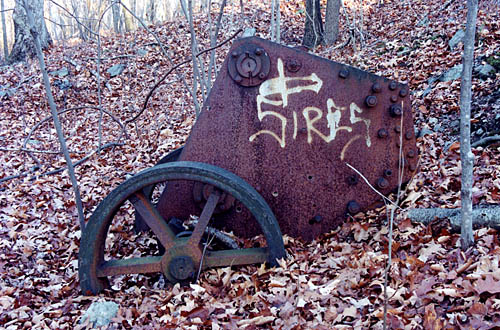 Ore Crusher
December 6, 2001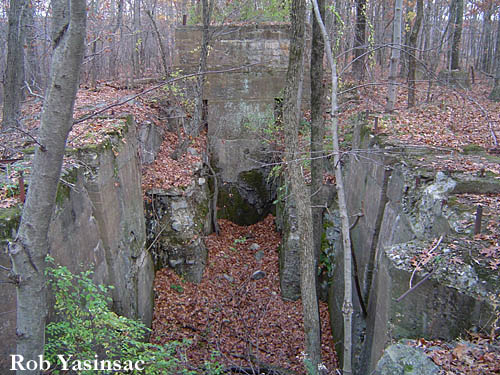 Tramway foundation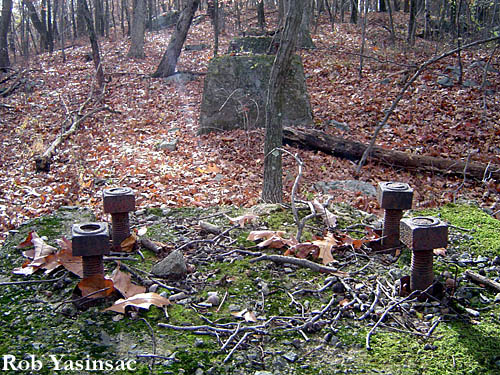 Yaz' Hudson Valley Ruins and Abandoned Buildings, etc.
---
This page copyright © 2006 by Robert J. Yasinsac. All rights reserved.
Reproduction or copying of these photos in any form is not permitted.