ROUTE 6 RUINS AND OTHER ARCHITECTURALLY INTERESTING BUILDINGS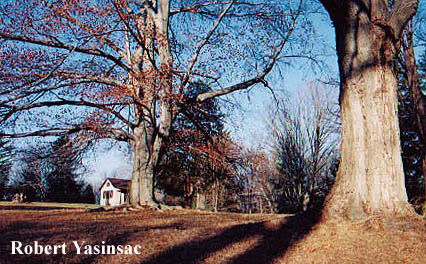 On December 3, 2001, I was kindly shown around Northern Westchester and Southern Putnam counties by Mark Jelley (of www.daytrips.org fame). We started off in Peekskill, but this site will feature those places we visited in-land, primarily around Mahopac and Brewster. Crompond , represented here by a since-demolished farmhouse, is located in Westchester County; the other sites are in Putnam County. This is just a small sample of the photogenic sites in that region, there are several other ruins (and non-ruins) I have photographed as well that are not featured on this page. However this is a good sample of what one can find in the area. Start the tour at Crompond and finish at the Canal Gate House. Thanks Mark!
---
FARMHOUSE, CROMPOND
This abandoned house was surrounded by several outbuildings including 3 barns/garages, out-house and a swimming pool. A green hand-pump in the north yard provided water years long ago. The house had been used as an office in more recent times. Nothing much remained in the way of furnishings. All the buildings were later demolished.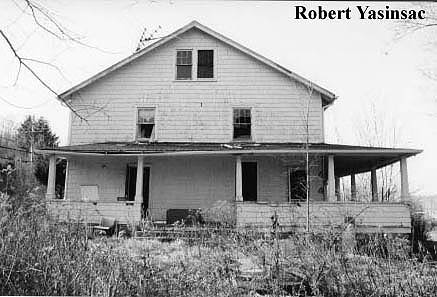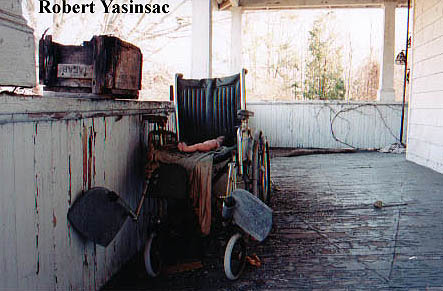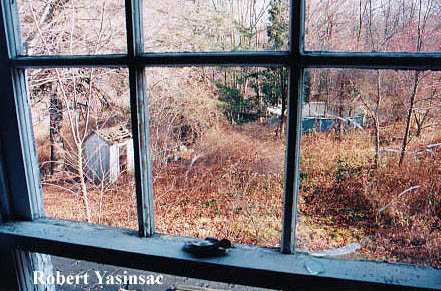 ---
THE KNOLLS, MAHOPAC
This French Second Empire style mansions sits boarded up in the middle of a mobile home park. Apparently the owner wanted to turn the house into apartments and could not get the necessary local permits. So he boarded up the house and left it to rot. Neighbors showed us a postcard of the house in better days.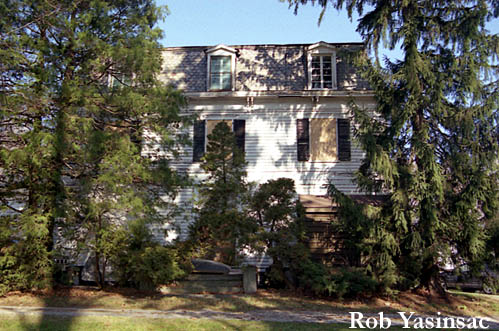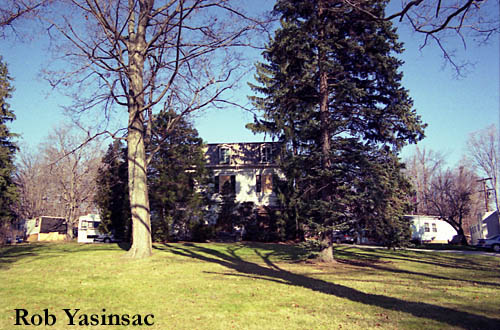 ---
VACANT MANSION, BREWSTER
Another Second-Empire mansion here doesn't quite fit the definition of a ruin. A sign out front indicated it was available for lease. It is a great house, with waterfront views of the reservoir (although with a major road passing between the house and the water). Fine architectural details remain including brackets, scroll work and Gothic foliate ornament. The house is still vacant in 2006, but the barn has been demolished.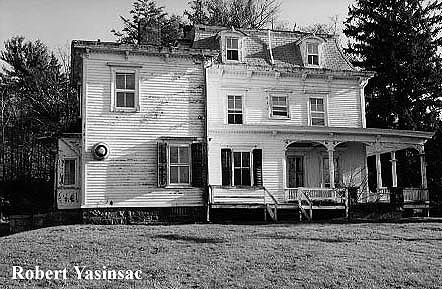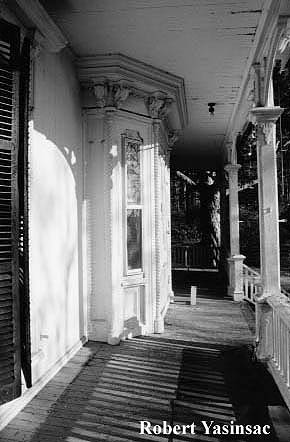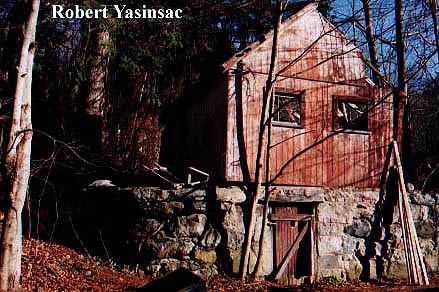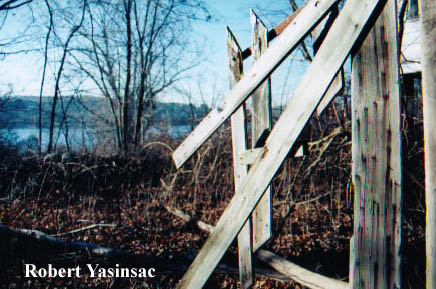 More Westchester-Putnam Ruins - Page 2








Yaz' Hudson Valley Ruins and Abandoned Buildings, etc.

E-mail Rob Yasinsac


---
This page copyright © 2006 by Robert J.Yasinsac. All rights reserved.
Reproduction or copying of these photos in any form is not permitted.