Coke Plant
TROY, NY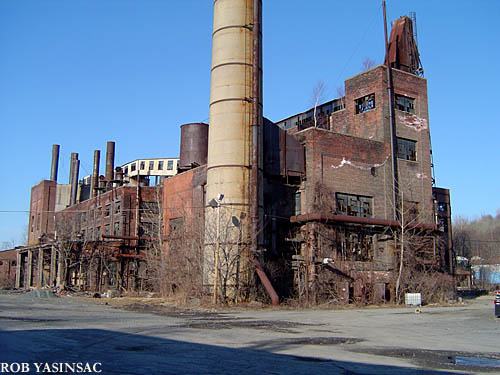 February 21, 2006.
Researching the history of Troy's industrial sites can be a bit confusing, especially when what little I have been able to do is from home via computer. Many factory sites changed hands over time, old buildings were torn down, new buildings constructed. But from what I have been able to gather here is that this coke plant, built to manufacture gas, was built by the New York Power and Light Corporation (later overtaken by Niagara-Mohawk) in 1924 at a cost of six million dollars. Today, the property serves as a bus depot.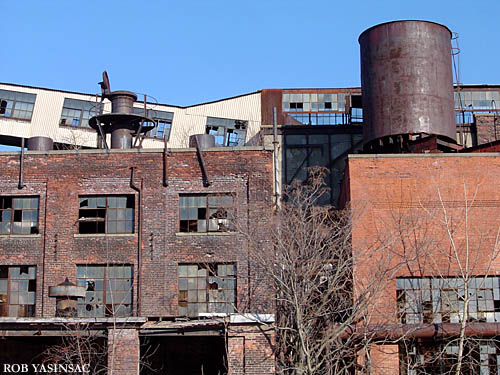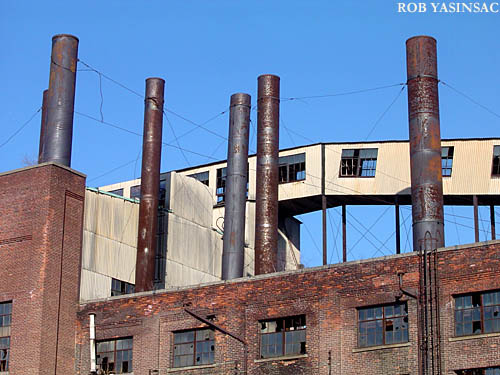 ---

Yaz' Hudson Valley Ruins and Abandoned Buildings, etc.

This page copyright © 2007 by Robert J. Yasinsac.
Reproduction or copying of text and/or photography in any form without permission of the author is not permitted.