Southwest 2007

ELEPHANT FEET
Outside Tuba City, AZ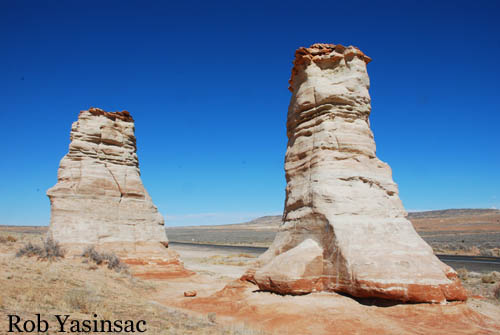 Obviously, not a man-made ruin, but a roadside relic nonetheless.



CAMERON, AZ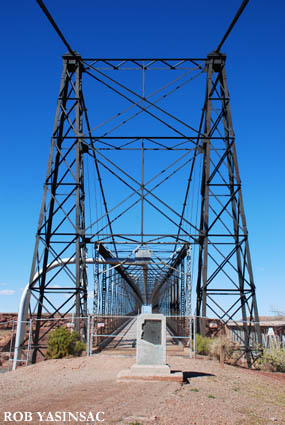 This 1911 steel suspension bridge has been closed to vehicular and pedestrian traffic
and only serves today to carry a gas pipeline across the Little Colorado River.



BRENDA, AZ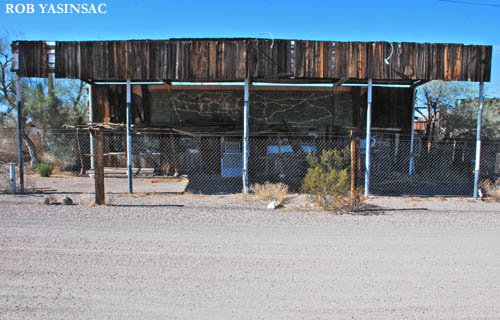 A former bus depot? This ruin is surrounded by several other ruined structures representative of the iconic
desert west. A few occupied houses adjoin this ruin as well, behind the chain link fence and barbed-wire.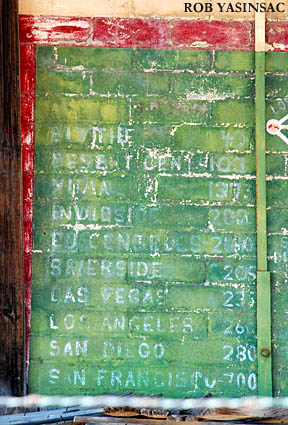 More Southwest 2007 photos:
Southwest 2007 - Page 8


---

Yaz' Hudson Valley Ruins and Abandoned Buildings, etc.
---
This page copyright © 2007 by Robert J. Yasinsac.
Reproduction of these photos without the permission of Robert Yasinsac is prohibited.