Southwest 2007

COW SPRINGS, AZ
Cow Springs Trading Post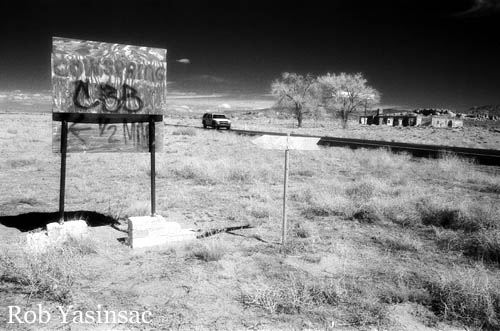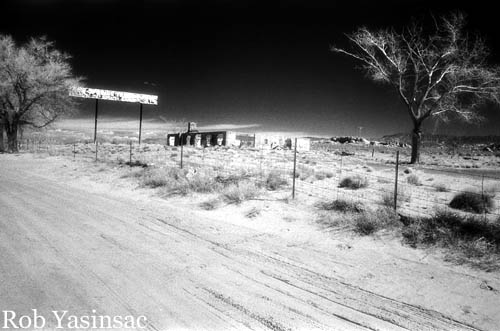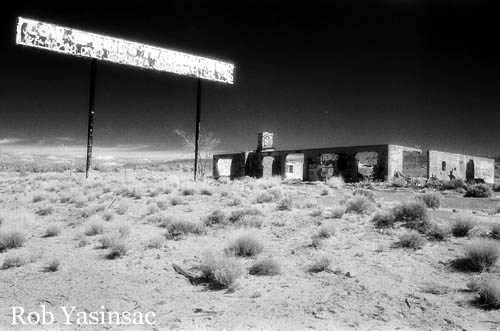 The first three photographs here were taken with black-and-white infrared film. Besides offering increased contrast and otherworldy results including black skies and white foliage, the film truly shows its capacity to record what the human eye cannot see. The sign, which plainly reads "Standard Oil Products" in visible light, is revealed to say "Cow Springs Trading Post" with the infrared film. The horses belonged to a neighbor who, along with her daughter, was trying to round them back up onto her side of the fence. A difficult task, considering the hoofed animals don't like walking across the grates in the roadway (designed to keep them from wandering out), and for some reason the horses were not as eager to jump back over the fence that they crossed in the first place.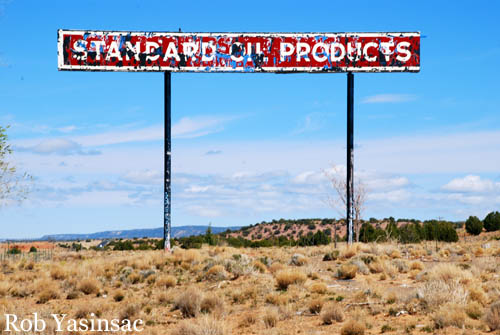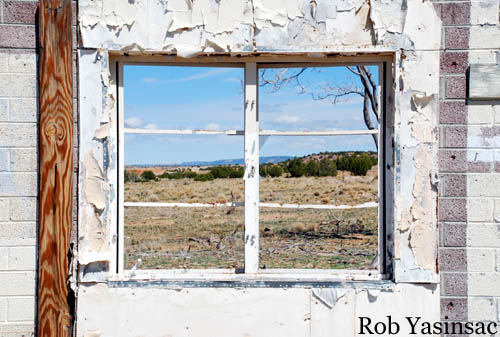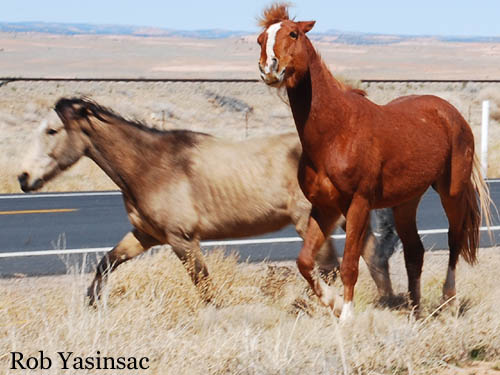 More Southwest 2007 photos:
Southwest 2007 - Page 7


---

Yaz' Hudson Valley Ruins and Abandoned Buildings, etc.
---
This page copyright © 2007 by Robert J. Yasinsac.
Reproduction of these photos without the permission of Robert Yasinsac is prohibited.