Franciscan Sisters of Peekskill
"Stations of the Cross"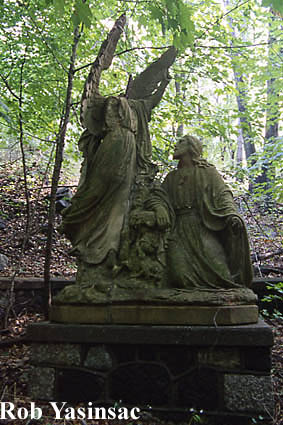 September 21, 2001
In the late 19th-century, several religious orders established retreats, convents and reformatory schools overlooking the Hudson River in Peekskill. For over 100 years, these groups cared for and educated thousands of dependent young people, mainly from urban areas. In the 1970s, these groups began removing their operations from the suburbs back to New York City. In the 1980s, these properties remained much as they had been for a century, in a state of semi-abandonment.

Just south of the Peekskill train station, the Missionary Sisters of the Third Order of St. Francis owned 28 acres. Just as Westchester's real estate market really began entering the stratosphere, developers turned their eyes to formerly shunned locales, acquiring property on the cheap since it could be developed and sold at exponentially higher rates within a year or two. Ginsburg Development Corporation (GDC) is one of the larger players reshaping the Hudson riverfront in the early 2000s, here in Peekskill and also Tarrytown, Yonkers, Haverstraw and Poughkeepsie. In 2003, the Franciscan Sisters sold approximately 21 acres to GDC, which then built the Riverbend condominiums. A small number of institutional buildings were demolished, but also lost was this serene walk among the "Stations of the Cross" (also known as the "Way of the Cross.")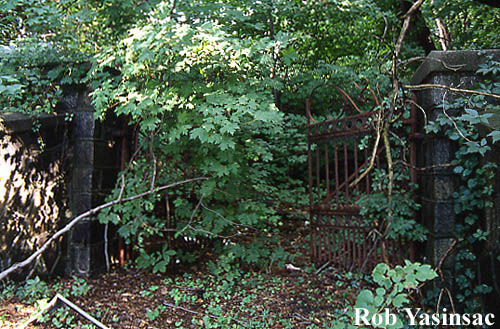 The gate to the path. September 21, 2001.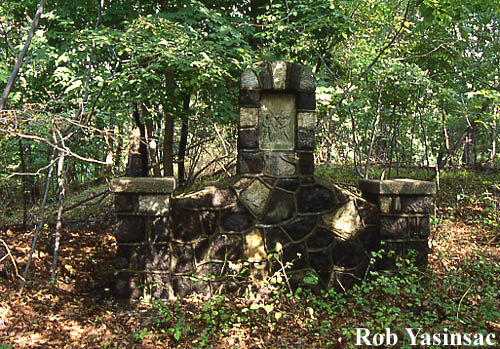 September 21, 2001



Jesus Condemned to Death

.

September 21, 2001

Jesus Consoles the Women

.

September 21, 2001

Statue, and one of the now-demolished institutional buildings

.

December 3, 2001

.

December 3, 2001


Peekskill Ruins homepage




Yaz' Hudson Valley Ruins and Abandoned Buildings, etc.
---
This page copyright © 2006 by Robert J.Yasinsac.
Reproduction of these photos without the permission of Robert Yasinsac is prohibited.