Henry Gourdine's Fishing Shed
OSSINING, NY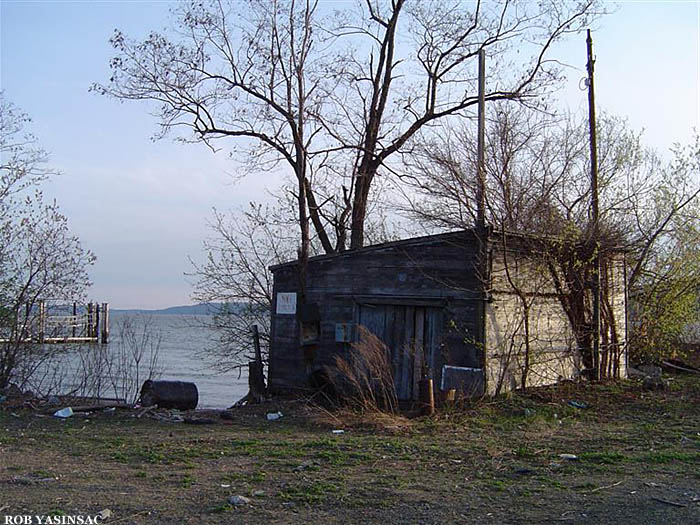 "At age ninety-three, Henry is the most accomplished Fisherman on the Hudson, still sought by rivermen and novices eager to learn the trade. A master net maker and boatbuilder, he once ran the largest fishing operation on the river. During the '30s and '40s, Henry employed over 20 men whom he billeted on a barge."
- The Riverkeepers: Two Activists Fight to Reclaim Our Environment as a Basic Human Right.
By John Cronin and Robert Kennedy.

Henry Gourdine died in 1997, at age 94, and his fishing shed remained on the beach at Ossining, intact with boats and nets inside, for almost another decade. Perhaps it was out of respect that his shed was not vandalized, or that it sat, albeit on public land, fenced off and closed to public visitation. But it remained, and the land on which it stood was supposed to become parkland for the Village of Ossining. However, the Rivertowns in the late 1990s and early 2000s saw dollar signs on the waterfront, and mayors and boards of trustees fell at the feet of every developer who promised luxury construction. Previously, the riverfront areas had been given over to industry and low-income housing, but this was a new century, a new millennium, and top priority was being given to high-end housing projects, even at the expense of public access and parkland.

At Ossining, this piece of land was going to be turned over to developers Martin Ginsburg and Louis Capelli for a project to be known as Harbor Square, which would contain over 100 condominium units and a high-rise tower. In addition to the questionable practice of turning public land over to private development, there was the issue of Henry Gourdine's previously undisturbed fishing shed. Suggestions were made that the shed could serve as an educational tool for students to learn about life on the Hudson River, and as a historical monument to a way of life practiced by only a few at present. But the developers did not agree, and had no respect for a meager wooden shed that long served a man who once had to sell his Cadillac to pay his bills, as fishing wasn't the most profitable enterprise.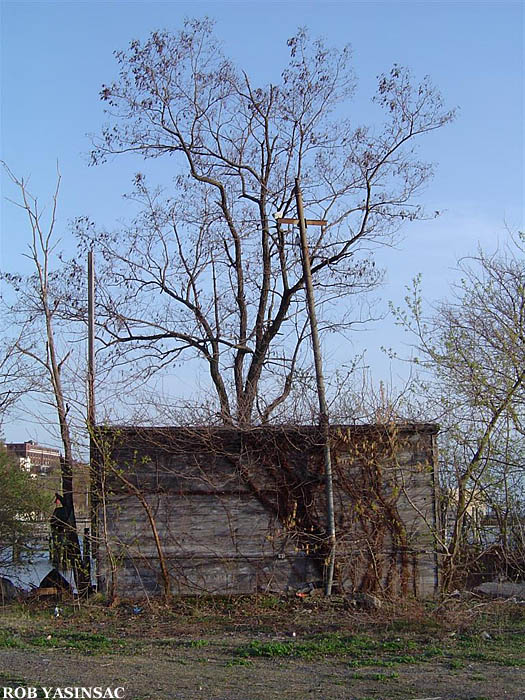 Photographs April 12/16, 2006.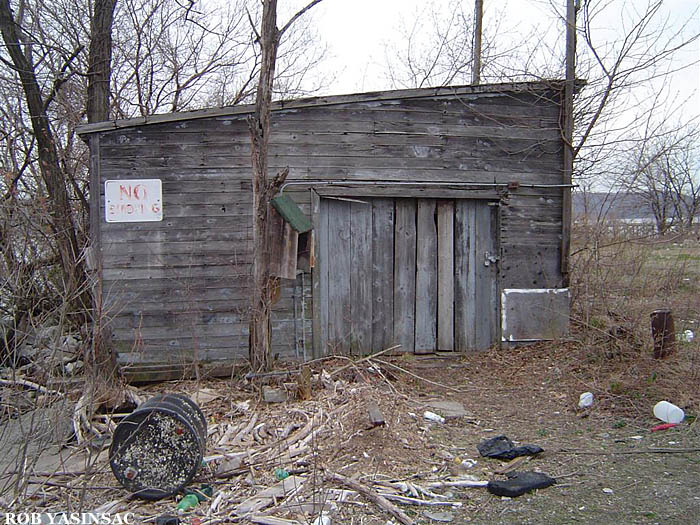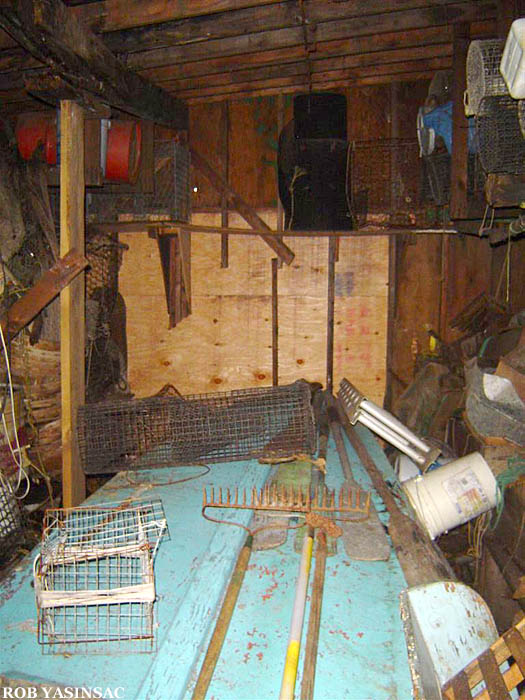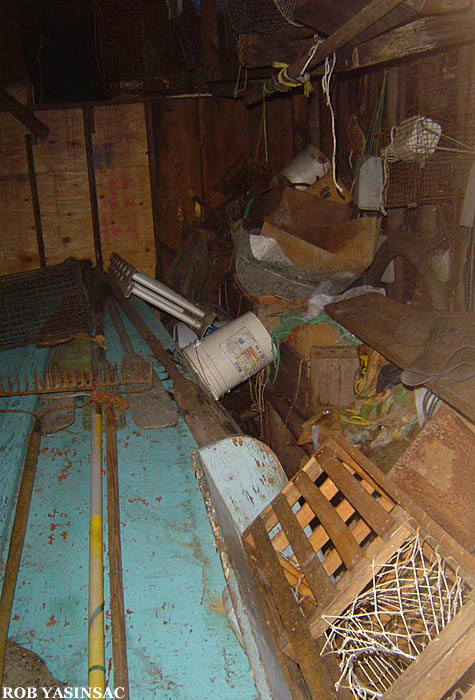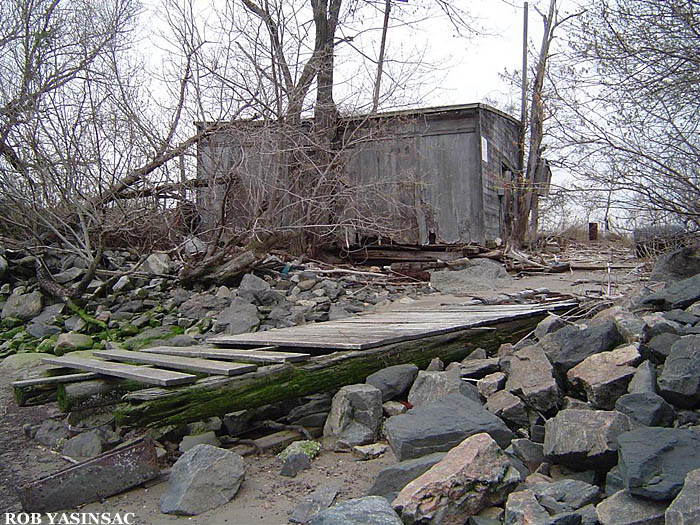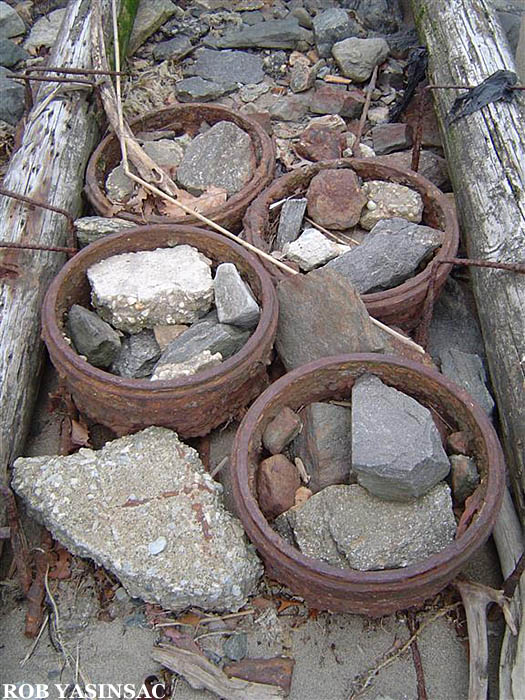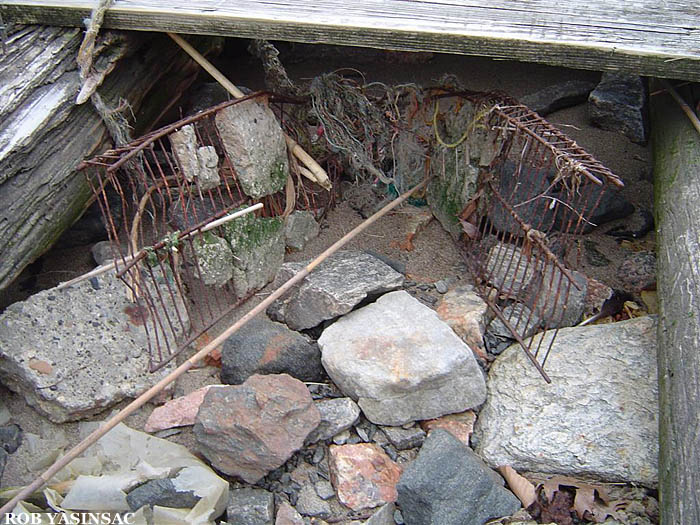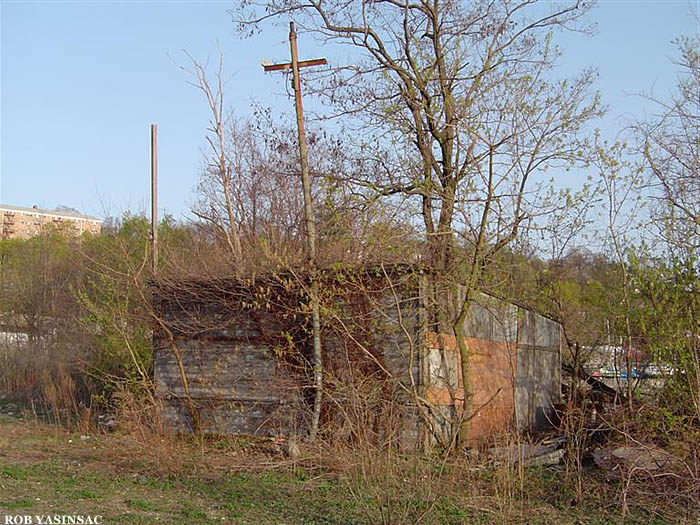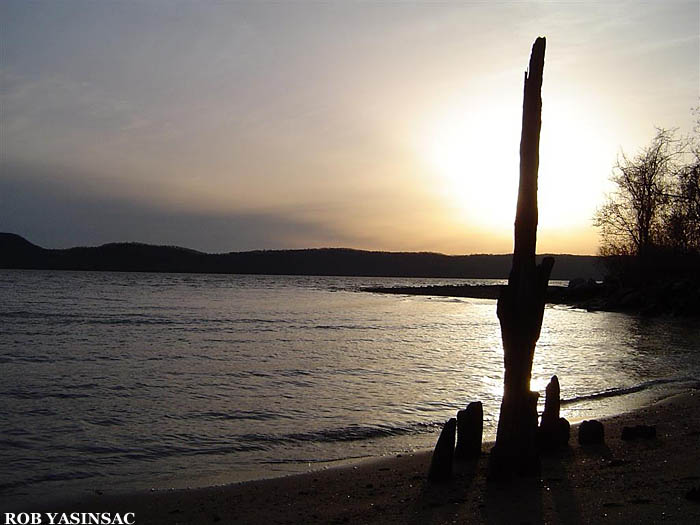 But Henry Gourdine's fishing shed was in the way of the proposed development - or was it? A New York Times article reporting an on injunction against the development stated "Linda Abels, the Ossining village manager, said that the court claim would not delay the Harbor Square project. ''The shed is nowhere near the part of the property where the buildings are going to be constructed,'' she said, ''so construction can go on.''" Even though the humble wooden boat shed was not actually in the way of new construction, it certainly wasn't something that owners of million-dollar views would expect to see. Ginsburg and Capelli couldn't put a photo of it in their glossy brochures. The shed would come down.

To soften the blow of destruction against the "anti-development activists" a press release for Martin Ginsburg stated the following, which was 100% rubbish even before the deed occurred:

"The fishing shed of Henry Gourdine, who for decades fished the waters for shad, striped bass and eel before his death in 1997, will not be demolished. Instead, the shed, which stored Mr. Gourdine's fishing equipment and handmade nets, will be dismantled, piece by piece, and numbered."
- Ginsburg press release, May 10, 2006

On May 16, the destruction of Henry Gourdine's fishing shed occurred. Nothing was numbered or stored for reconstruction, but rather the shed was bulldozed into a pile of lumber. And the promises of a "respected" developer went out with the tide. Although the shed and two light-industrial buildings were removed from the site, the housing bubble soon burst and, not having other people's money to play with anymore, the developers let the site sit vacant for nearly another decade. In June 2014 a ceremonial groundbreaking was held for the Harbor Square development. The Ginsburg press release makes no mention of Henry Gourdine nor of rebuilding his "dismantled and numbered" fishing shed. There will, however, be "several monumental public sculptures and a creative children's playground."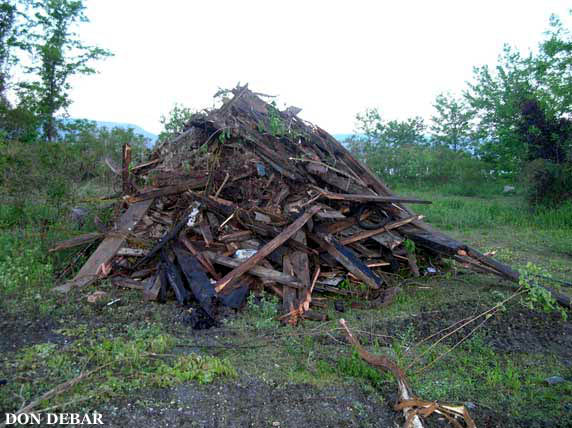 Henry Gourdine's Fishing Shed. May 17, 2006.
Photograph courtesy of Don DeBar.

Posted February 22, 2015
Source Articles:
The New York Times - "Lore of Hudson River Is Alive in a Fisherman." May 18, 1997. By Andrew C. Revkin.
The New York Times - "Henry Gourdine Dies at 94; Master of Fishing Skills and Lore." October 26, 1997. By Robert McG. Thomas Jr.
The Journal News - "End of the line for fishing shanty in Ossining." April 11, 2006. By Robert Marchant.
Hudson Valley Ruins - Demolition Alert, April 14, 2006.
The New York Times - "Ossining Conservationist Versus Bulldozer." April 23, 2006. By Debra West.
The Riverkeepers: Two Activists Fight to Reclaim Our Environment as a Basic Human Right.
By John Cronin and Robert Kennedy. Scribner, 1999.




---
This page copyright © 2015 by Robert J. Yasinsac. All rights reserved.
Reproducing or copying photographs without the permission of Robert J. Yasinsac is prohibited.