Bank for Savings
OSSINING, NEW YORK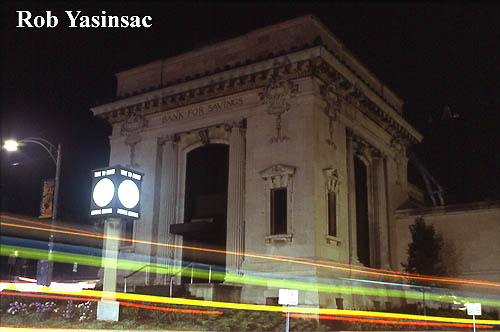 August, 2004
The long-vacant Bank for Savings was finally transferred to the Village of Ossining in 2004 from John Gouveia, the previous owner. Gouveia purchased the site in 2001 and, according to a local newspaper article but of some debate, spent nearly half a million dollars on the building, including a new roof, window repairs, an a new heating and air-conditioning system. Gouveia expressed the idea of donating the bank to the Village for some time. On January 27, 2005, the Village of Ossining received a federal grant of approximately 150,000 dollars through the office of Congresswoman Nita Lowey (D-18th Congressional District), which would enable the Village to begin the process of restoring and reusing the bank. Complete restoration may cost approximately 2.9 million dollars.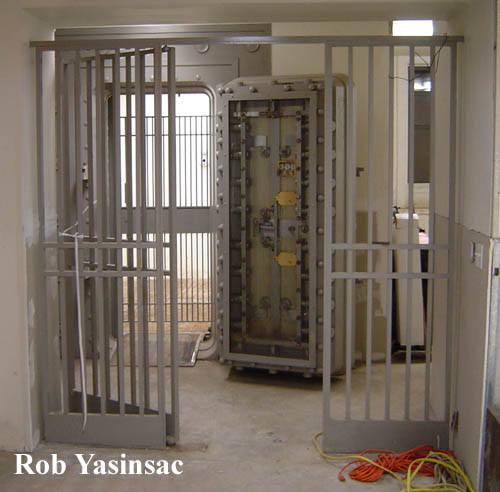 January 27, 2005
The Bank for Savings opened in 1854 as the Sing Sing Savings Bank, located where the First National Bank and Trust Company now stands, and moved to the present site in December 1896, when the cornerstone was laid. The bank changed name several times throughout the 20th-century, and closed in 1983 as the Peoples Westchester Savings Bank. The buildings exterior is virtually unchanged, but the interior has been altered. A large rotunda originally occupied the entire height of the building, which is now broken up into two floors.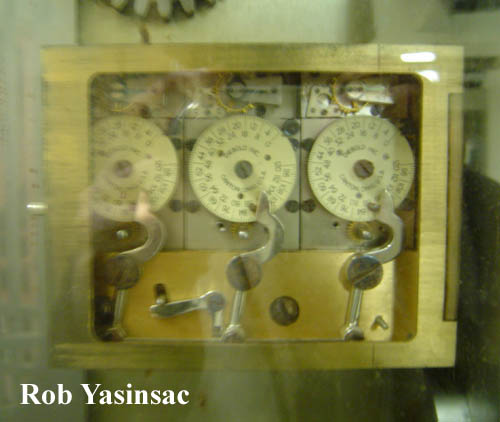 January 27, 2005
On January 27, 2005, Ossining Village Mayor Eugene Napolitano and Trustee Miguel Hernandez led a tour though the bank, and touted some of the restoration possibilities. Although the rotunda has been altered, it was noted that night that the upper floor added in the mid 20th-century allows a view out the large windows over the downtown area, and also allows for closer inspection of the architectural details in the ceiling, shown here.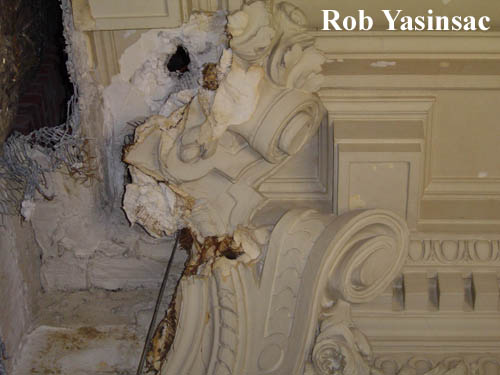 January 27, 2005
What the building will become has not been finalized, and Mayor Napolitano said the Village is open to suggestions on how to make this building best benefit the local community. It most likely will be a community space and art gallery.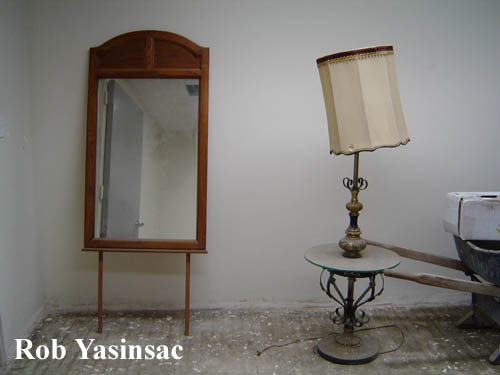 January 27, 2005
On the day of the grant announcement and tour of the bank, the "Time to Enjoy Historic Ossining" clock out front was fixed and set in working order. One of the last comments heard that evening was that New Year's Eve celebrations should be held at the bank, with a countdown at the clock and view of fireworks out the bank windows.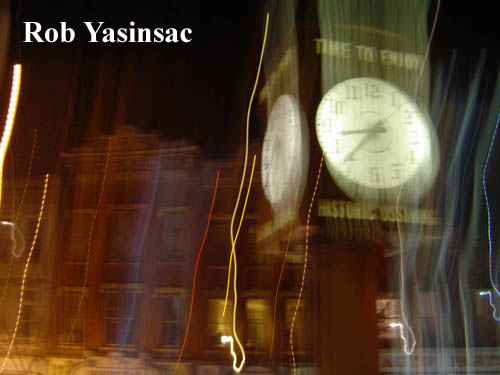 January 27, 2005


Ossining Banks homepage
---
Yaz' Hudson Valley Ruins and Abandoned Buildings, etc.
---
This page and all photographs copyright © 2005 by Robert J. Yasinsac.
Retransmitting and/or reproducing these images without the permission of Robert J. Yasinsac is prohibited.