LYNDHURST
Tarrytown, New York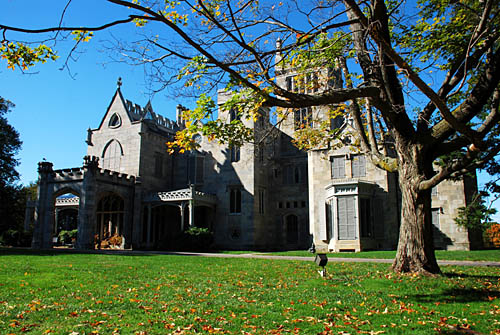 Daytime photos: October 28, 2007
Lyndhurst is "backyard treasure," located not too far from where I grew up. I knew this site from an early age and spent many hours working there in my teens. It is also one of the first places that I photographed when I found architecture as my primary interest of photography. In addition to the Alexander Jackson Davis designed-mansion, the 67 acre estate includes a 400-foot long greenhouse, swimming pool, bowling alley, and assorted cottages and outbuildings. Some were in serious disrepair but since the 1980s there has been a steady and successful run of restoration projects on the site, some of which I was able to witness first-hand. Lyndhurst remains one of my favorite sites of mine along the Hudson, ruined or not.
Please visit the official website of Lyndhurst, a property of the National Trust for Historic Preservation.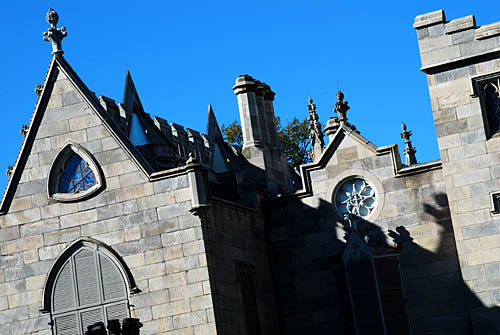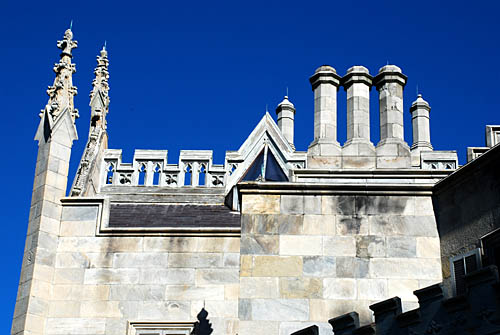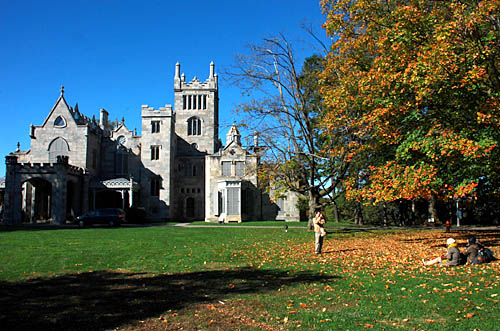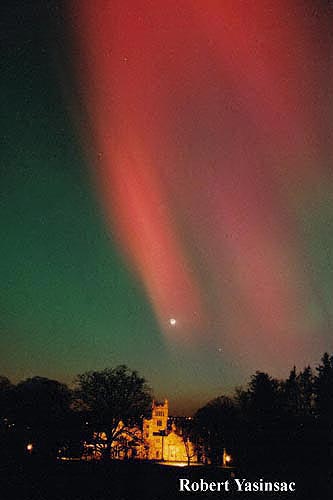 April 6, 2000. Aurora Borealis with lunar/planetary conjunction.

The photograph of Lyndhurst with the Aurora Borealis was selected for Best Image of Interpreted National Historic Landmark. in the National Parks Service Photo Contest, July 4, 2000. A similar image was printed in Sky & Telescope Magazine. It was also made into a greeting card by Lyndhurst, a Property of the National Trust for Historic Preservation.

This photo and others on my web site are for sale. Prints are available in 8.5" x 11" format, full frame (meaning that the full frame of the slide/negative is printed, so that nothing is cropped. Thus the actual print size is slightly smaller than listed). Each print costs $65 US funds.
HVArchitecture: Lyndhurst Night Photography


HVArchitecture: Lyndhurst Greenhouse
---

Yaz' Hudson Valley Ruins and Abandoned Buildings, etc.
---
This page and all photographs copyright © 2007 by Robert J. Yasinsac.
Copying or reproducing these images without the permission of Robert Yasinsac is prohibited.