Irvington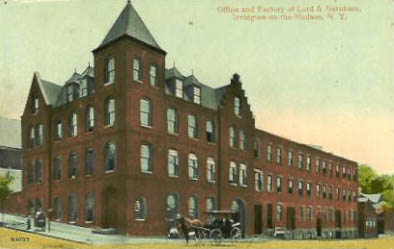 Office and Factory of Lord and Burnham, Irvington-on-Hudson, N. Y.
The village of Irvington has very little in the way of ruins today. The many old mansions still standing today are still private residences, or are now occupied by businesses. Buildings that would have become ruins in other villages have been renovated, such as the Lord and Burnham greenhouse factories. Buildings that were damaged, such as Beltzhoover/Halsey castle, were soon demolished, along with many other fine homes still in good condition, to make way for apartment/townhouse developments in a village with an exploding population. So donít expect to find anything dramatic in this village, if ruins are your game.
Irvingtonís greatest ruin, at least during my time, was the Old Immaculate Conception Church, which when built in 1853 was the original Presbyterian Church. Allowed to decay for twenty years by the Catholic Church, it was finally demolished in 1996. I hope to add that to the site in the future.
So Irvington is left with some minor ruins today. A "restored" playhouse at Halsey Pond is an interesting relic of an old estate. The Hermitís Grave is a well known site in the village. It is the only marked grave in the village, and foundation ruins of the cottages he kept are visible. Not a major ruin, but an interesting site nonetheless. And reminders of a once opulent estate known as Richmond Hill survive amidst less opulent but still expensive residences.

The McVickar House, built in 1853, was recently restored by the Irvington Historical Society after it had been vacant for years under different ownership. The building is now the Irvington History Center. It is pictured below.

Halsey Teahouse - The small castle-like structure is the largest remnant of the Rochroane/Grey Towers estate.


The Hermit's Grave - Johann Stolting lived in the woods of Irvington in the 1800's and slept in his own coffin. His grave and foundation ruins of his cabins remain.


Richmond Hill - Estate ruins of one of the area's most grand castles, now site of condominiums.

The McVickar House / Irvington History Center
November 11, 2005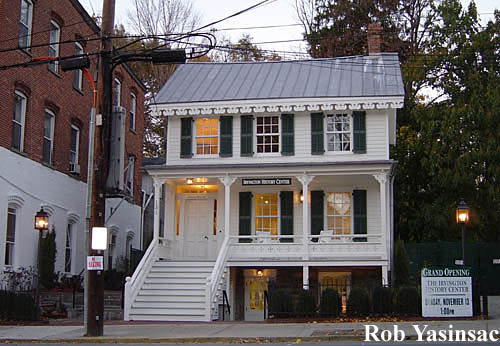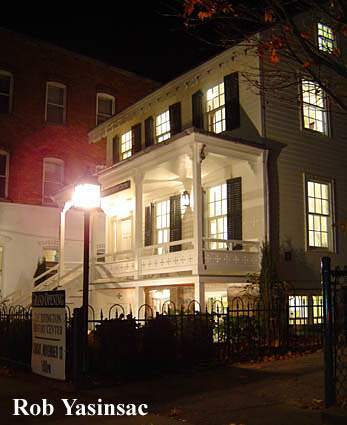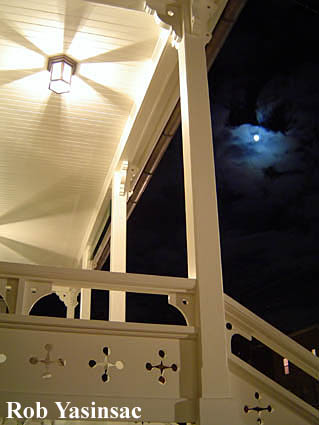 ---
This page copyright © 1998 by Robert J. Yasinsac. All rights reserved.