Hydro-electric Power Plant
Wappingers Falls, New York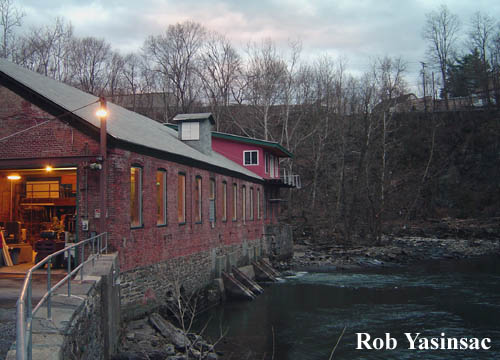 April 1, 2006
One of the few largely intact textile mills in the Hudson Valley still stands at Wappingers Falls. Much of the site remains in active use, though not for its intended purposes. One building however, still hums with running machinery alongside the Wappinger Creek. The hydro-electric power plant, run by Harry Terbush and Windsor Machinery, still takes the creek water and uses it to produce electricity with modern generators; the energy is fed into the common electrical grid. As one of several active hydro plants in the Hudson Valley, Terbush takes pride in using an historic generating building for the same purpose it was built.

The site was developed mainly by the Garner and Company textile works, which began here in the 1830s. About 80 years later the Dutchess Bleachery purchased this site from Garner. The bleachery relocated to South Carolina in 1955, at a time when many major manufacturing centers in the Hudson Valley were closing their doors. The property was also home at various times to a manufactured gas plant and the Three Star Anodizing Co., a metal plating business. Two of the buildings once occupied but later abandoned by Three Star Anodizing burned in 2004. Today the site is known as the Market Street Industrial Park. Currently calling the former mill buildings home are a fabric design repository, a real estate office, a warehouse for Broadway show props, and a self-storage center as well as other small business and studios.

For photography of the bleachery ruins, please visit Tom Rinaldi's page.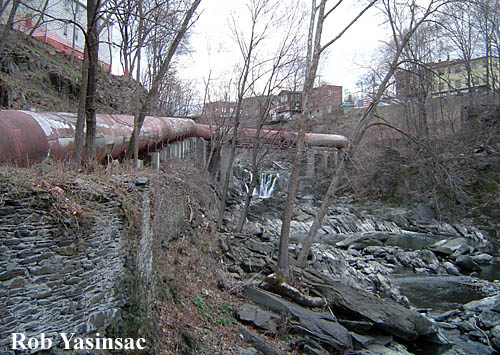 The penstock crossing the Wappingers Creek.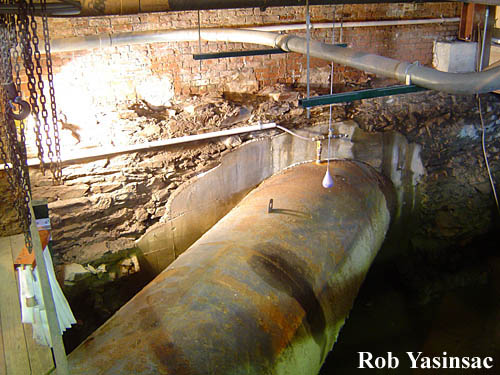 The penstock where it enters the powerhouse.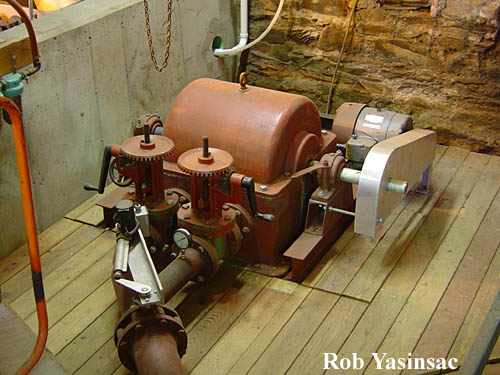 An older turbine, now on display.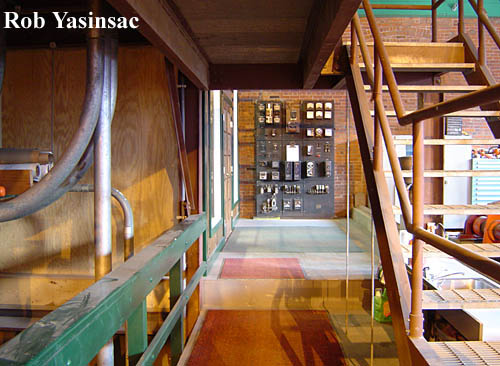 The control panel at center was originally used in 1932 at the
Lake Placid Winter Olympic Games. Now for display only.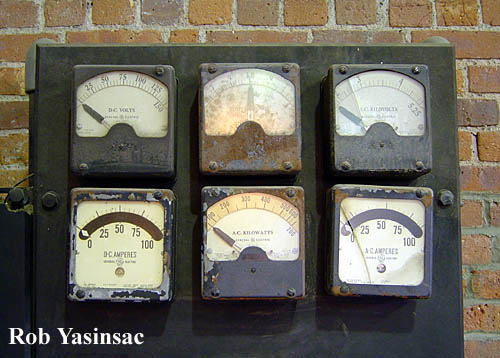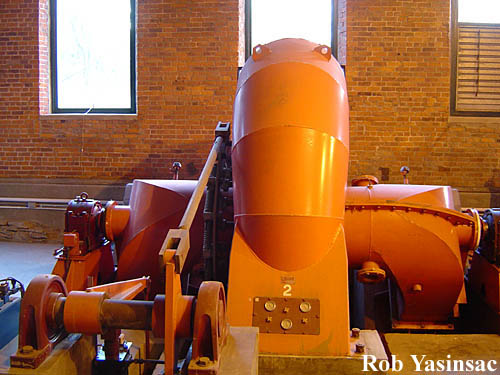 The French-made turbines currently in use.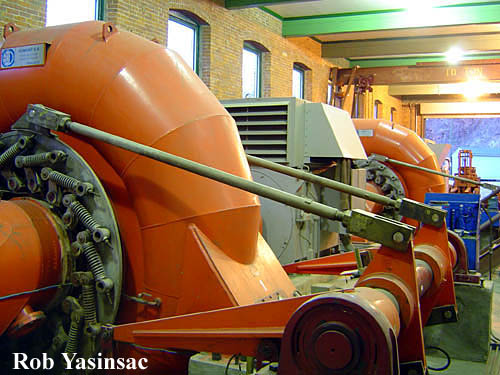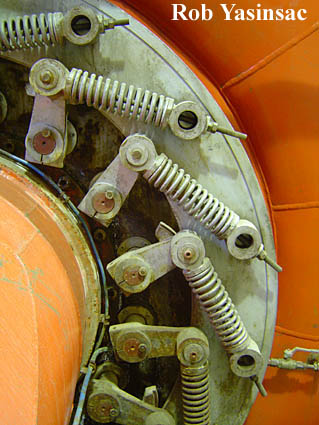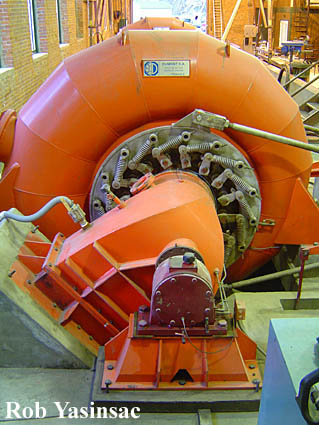 Thanks to Harry Terbush (of Windsor Machinery) and Wendy for the tour.

Yaz' Hudson Valley Ruins and Abandoned Buildings, etc.
---
This page copyright © 2006 by Robert J. Yasinsac. All rights reserved.
Copying or reproducing, in any format, text or photographs without permission from Rob Yasinsac is strictly prohibited.