w a p p i n g e r s
---
ON THE HUDSON'S eastern shore, some 8 miles south of Poughkeepsie, stands the village of Wappingers Falls. The town was built around the mills which have for over two hundred years been drawn to the power provided by the falls over which the Wappingers Creek must tumble before making the slow last leg of its journey to the Hudson.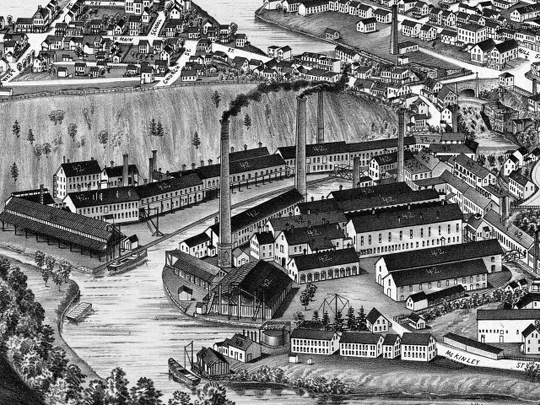 ONLY scattered bits of brick and stone wall remain of the earliest mills built at Wappingers. The dozen factory buildings left on the property today are creations of the nineteenth and early twentieth centuries. Most were built for the Garner Bleachery, which dominates the history of mills at that site. Garner also owned for a short time the mill at Pleasant Valley, NY, which is also featured on this site.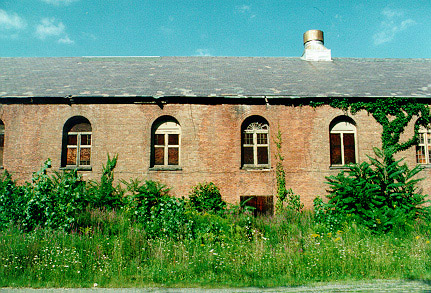 _____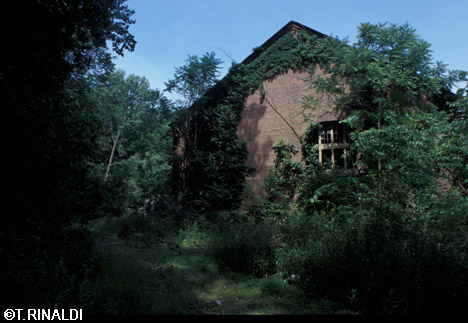 _____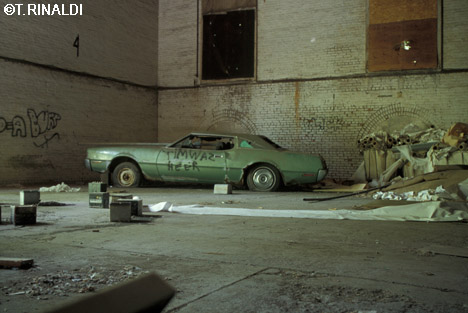 THE BLEACHERY closed in 1954. Since then many of its buildings have been lost. Today, more than half of the remaining structures are occupied by healthy businesses - one even houses a working hydro-electric power plant. The remaining buildings stand abandoned. Most notable are three large brick factory buildings, probably built over a 40 year time-span during the latter 1800's, which are now in various states of decay. Still standing strong, these buildings are just begging for revitalization. Whether that plea will be answered in time remains to be seen.
---

---
© T.E. Rinaldi, 2006