ALEXANDER SMITH and SONS CARPET COMPANY
Yonkers, New York


These photographs were taken November 24, 2006.

The mills shown on this page front Saw Mill River Road.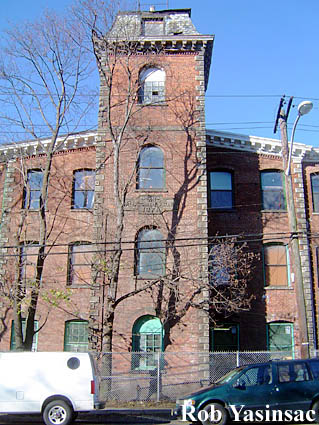 The plaque on the tower shown above states:
"ERECTED
BY
ALEX. SMITH & SONS
1871"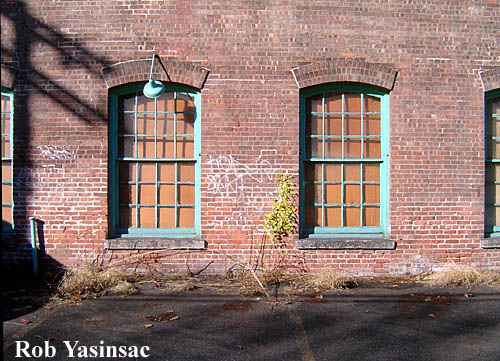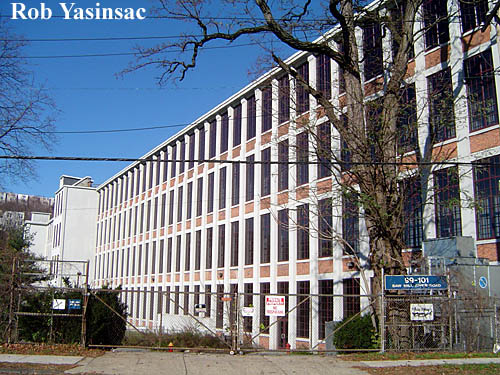 ABOVE and BELOW: The "n-Valley Technology Center."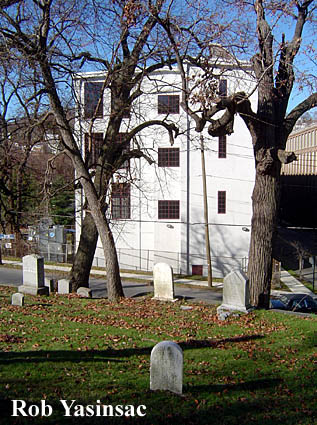 The view from St. John's Cemetery (ca. 1783), the first public burying ground in Yonkers.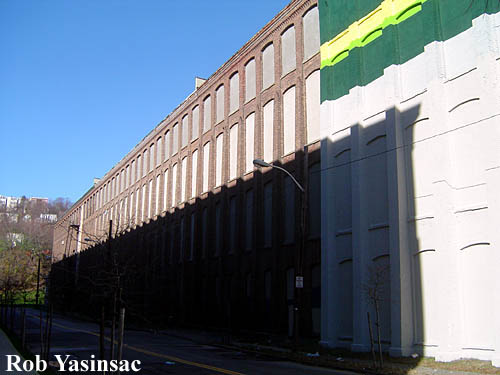 The n-Valley Technology Center building casts its shadow on the mill to the north, across Axminster Street.
Part of this building housed the Moquette looms for making Axminster rugs. The same building is also shown in the following two photographs.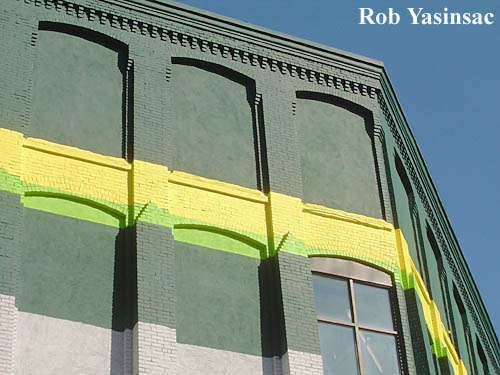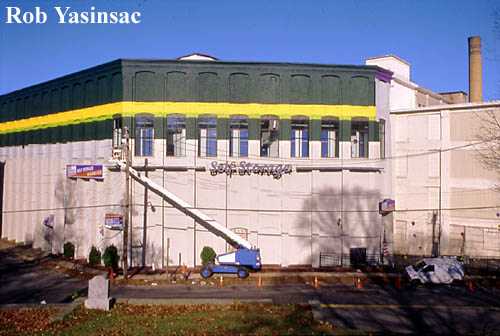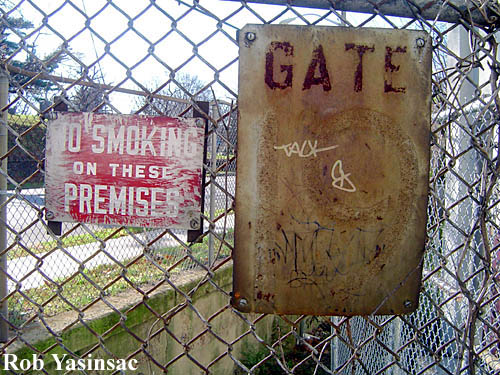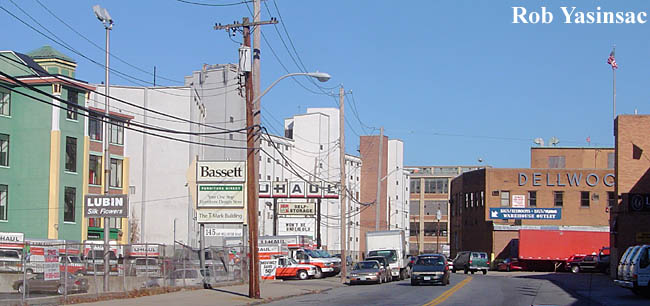 Saw Mill River Road, looking north.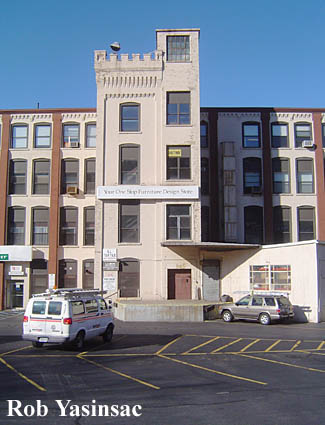 This building was constructed about 1901 as a spinning mill.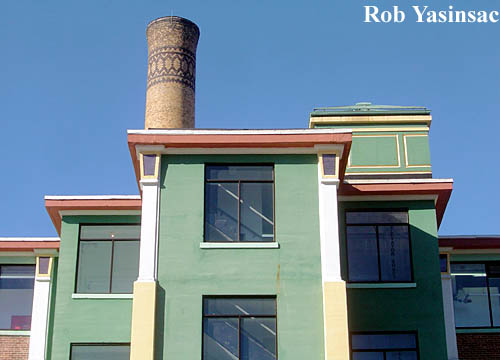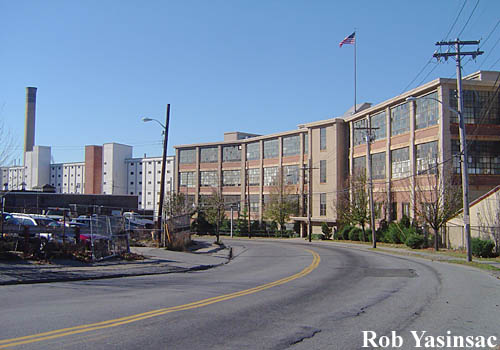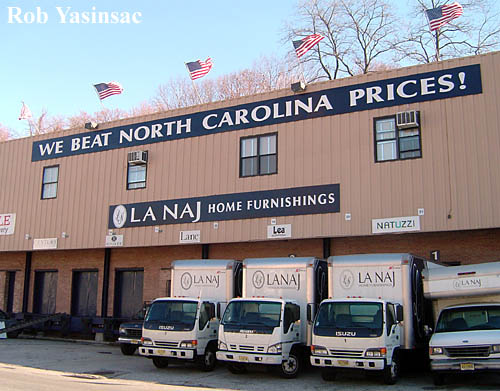 Perhaps an ironic touch to the Alexander Smith and Sons' move to the deep South during a strike:
a sign on a warehouse on Saw Mill River Road proclaims to beat prices offered by Southern competitors.


HVArchitecture: Alexander Smith Carpet Mills - Page 3

Yaz' Hudson Valley Ruins and Abandoned Buildings, etc.
---
This page copyright © 2006 by Robert J. Yasinsac.
Copying or reproducing text or photographs, in any format, without permission from Rob Yasinsac is prohibited.