ALEXANDER SMITH and SONS CARPET COMPANY
Yonkers, New York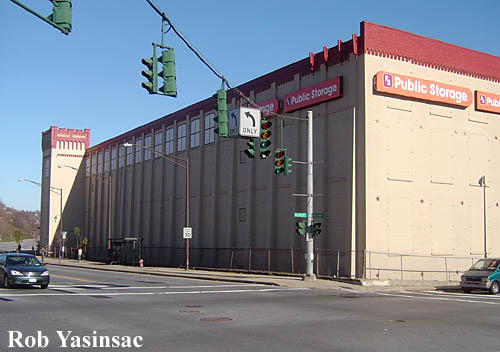 THIS PAGE: Views of the mills along Nepperhan Avenue.
The building shown above and below was built about 1903 as an extension of the printing mills.
This building still retains a castle-like appearance through its crenellated tower and brick corbelling. Its windows have been bricked over but perhaps one day light will again shine through the interior.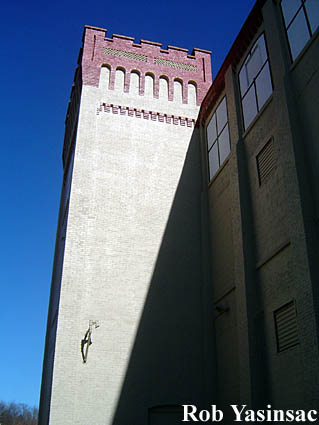 The rest of the photographs shown below and the next page were taken September 22, 2006.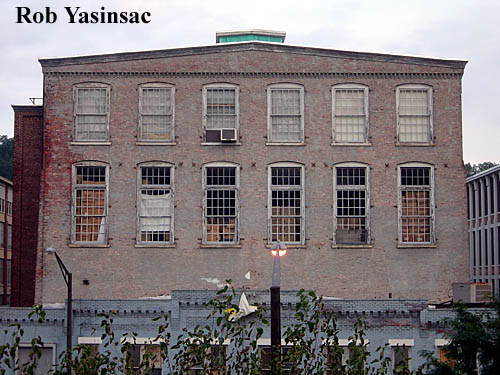 West facade of the building on the north side of Axminster Street.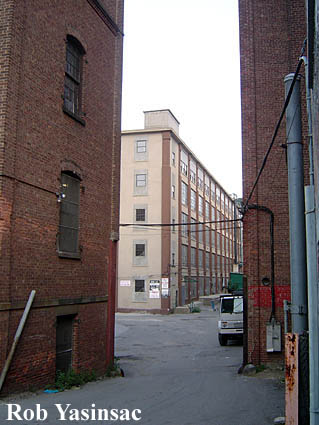 ABOVE and ALL BELOW: The moquette mills, built between 1880 and 1886.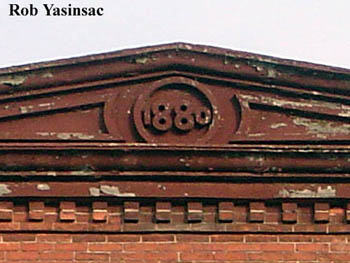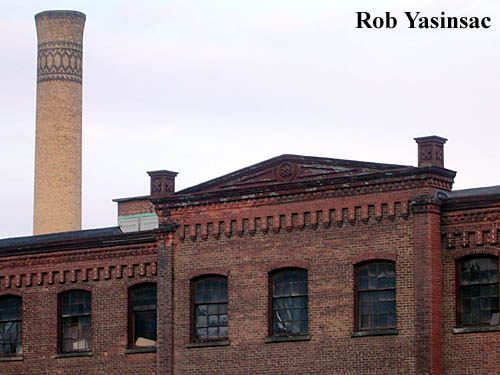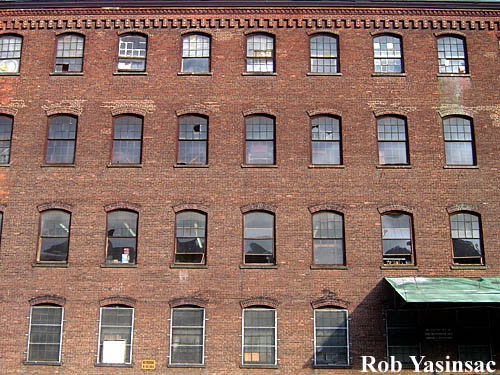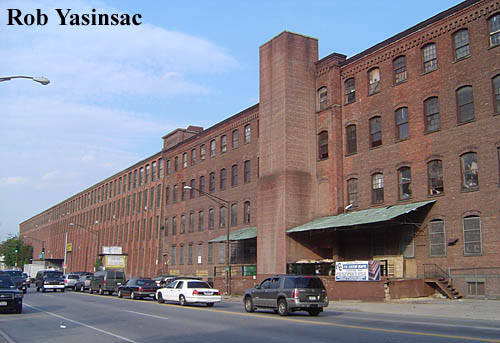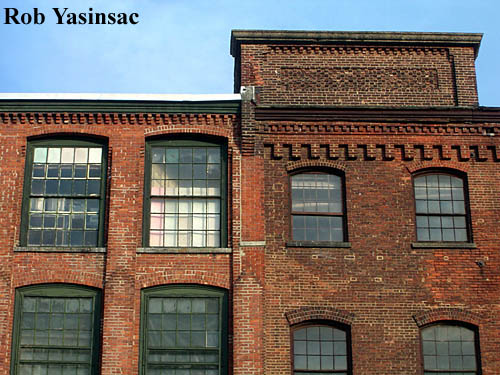 HVArchitecture: Alexander Smith Carpet Mills - Page 4

Yaz' Hudson Valley Ruins and Abandoned Buildings, etc.
---
This page copyright © 2006 by Robert J. Yasinsac.
Copying or reproducing text or photographs, in any format, without permission from Rob Yasinsac is prohibited.