West Point Foundry
COLD SPRING, NEW YORK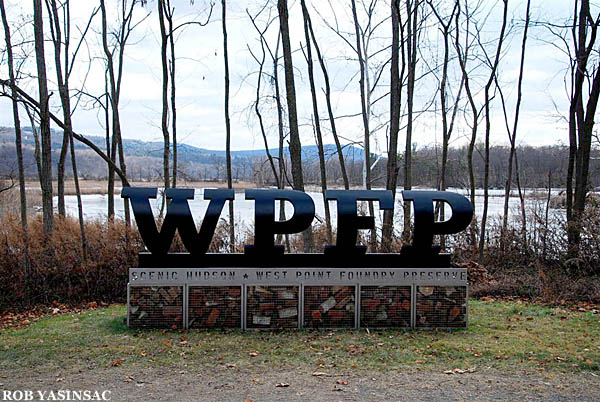 January 2, 2015
In October 2013, Scenic Hudson re-opened the West Point Foundry site after it had been closed for park improvements. The West Point Foundry preserve, as the park is known, now contains marked walking trails including a "paved" metal walkway through a portion of the park, interpretive signage, artistic recreations of two Foundry structures, and a parking lot and restrooms.

When I first visited the West Point Foundry in 1999 (or maybe 1998?), three years after it officially opened to the public, I walked a gravel path from the train station but parking was available at the very end of Kemble Avenue where the road was gated off. A portion of the gate was open to allow pedestrians through. I recall a small junkyard of sorts where the present, new, parking lot is located. Adjacent to the new parking lot is a park sign comprising the letter WPFP atop a metal-screen box filled with bricks excavated from the Foundry. This style of sign base is used throughout the park. Nearby is an interpretive sign for the park, and restrooms.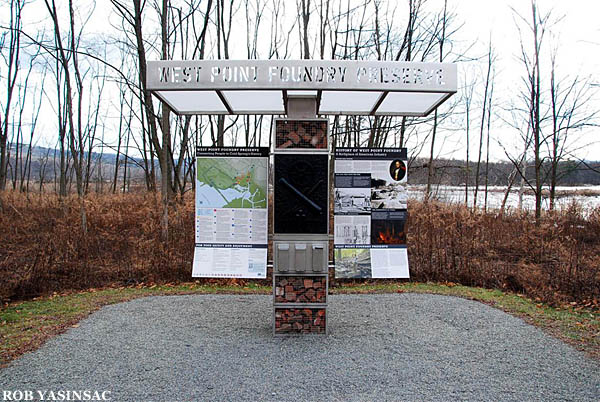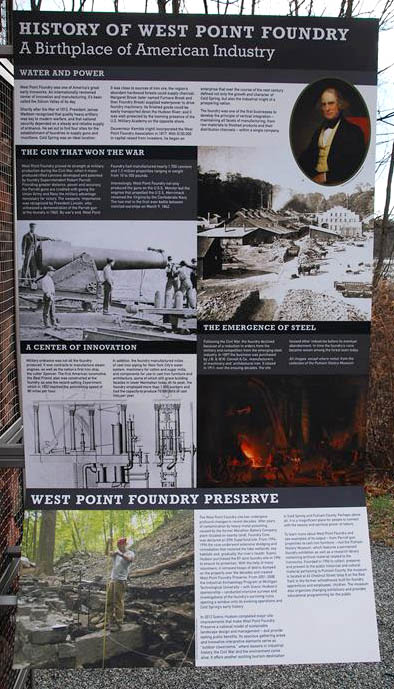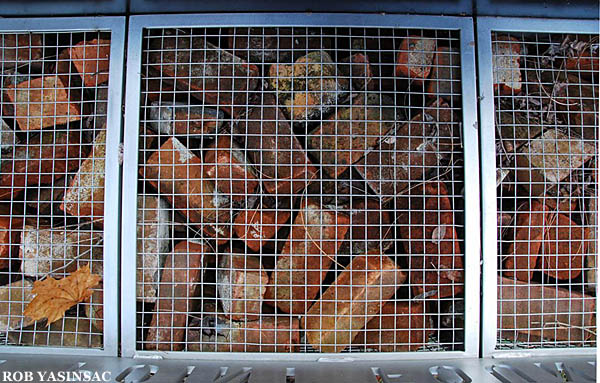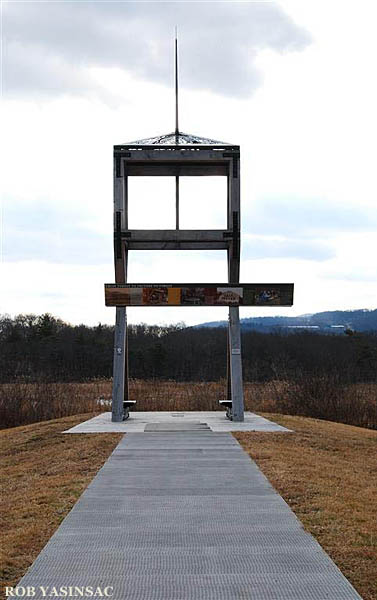 This imaginative recreation of a gun platform is where cannons were test-fired across the Hudson River.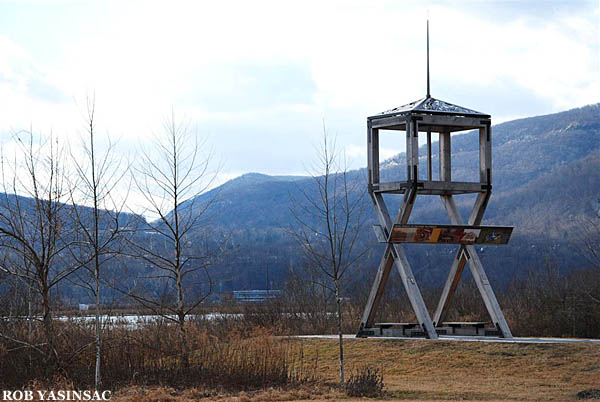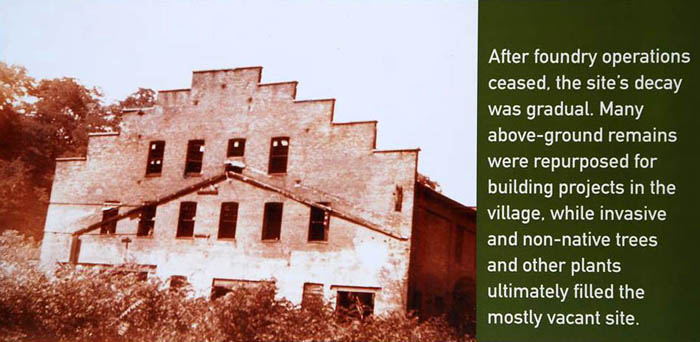 Interpretive signage includes images of the Foundry in various eras, including its decline and disuse.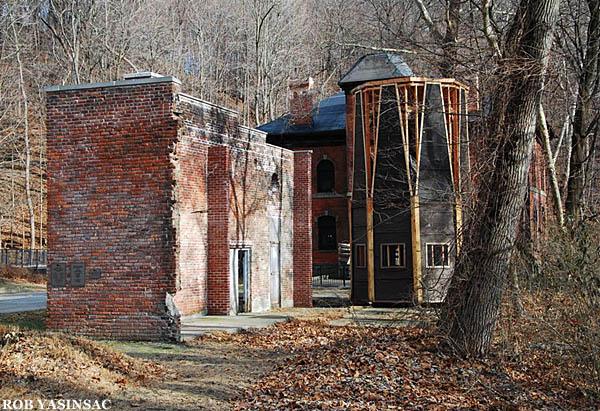 The Office building's cupola is temporarily encased at ground-level, awaiting reinstallation.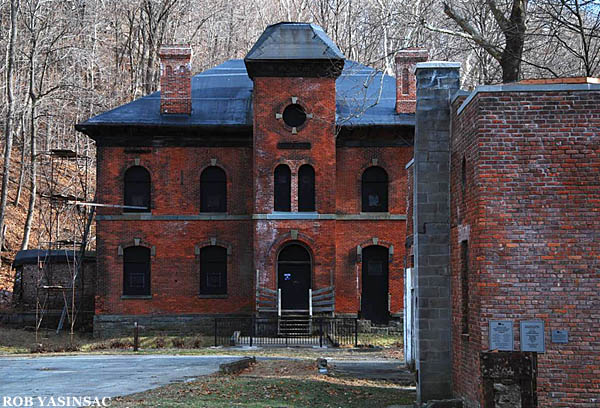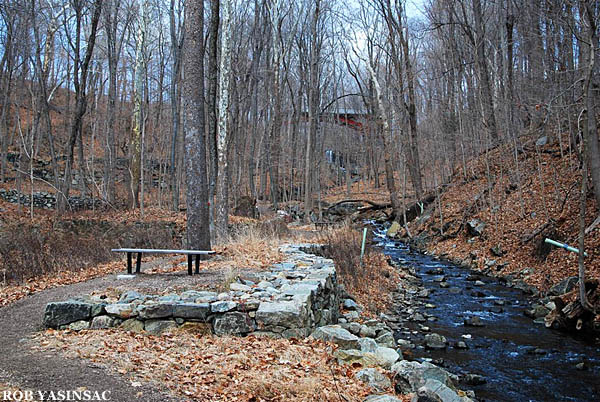 The trail along Foundry Brook now has several benches.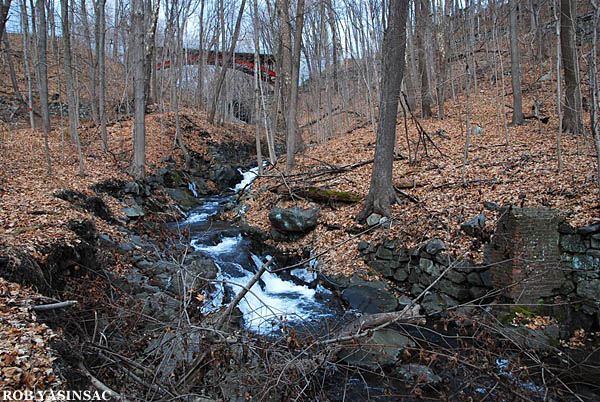 Various fragmentary ruins can still be found along the trail.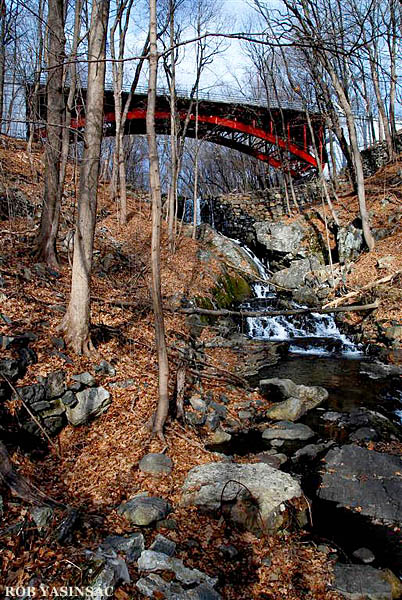 The trails end just before the waterfall under Route 9D.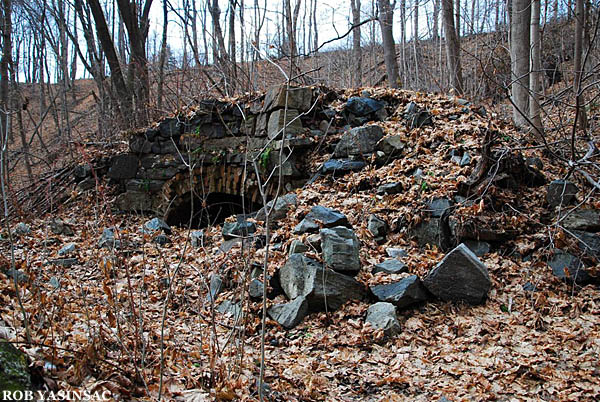 Blast Furnace ruins.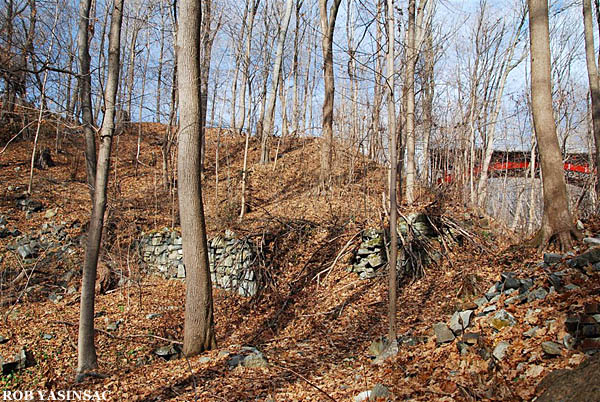 This view of the blast furnace site corresponds approximately with the lower image on page 17 at this link.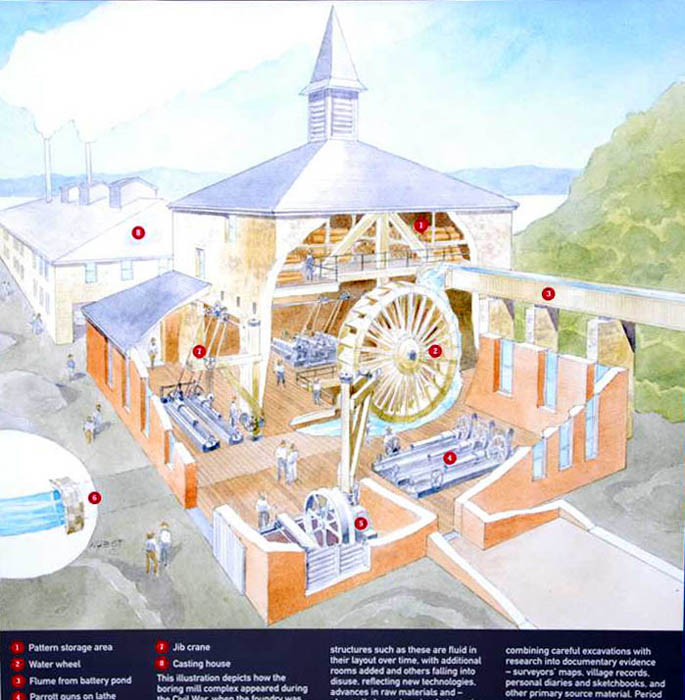 Interpretive sign illustration for the Boring Mill.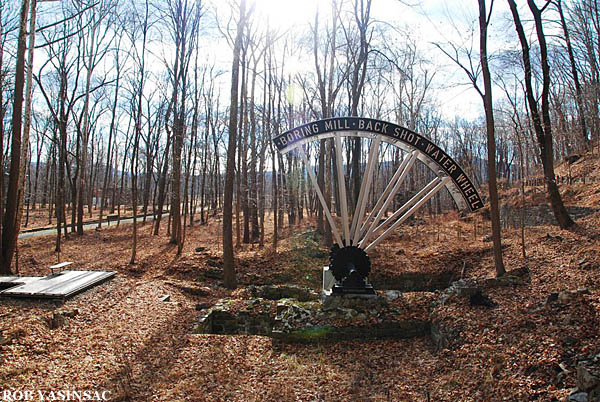 View of the Boring Mill today. At this mill openings were bored into the solid cast cannons.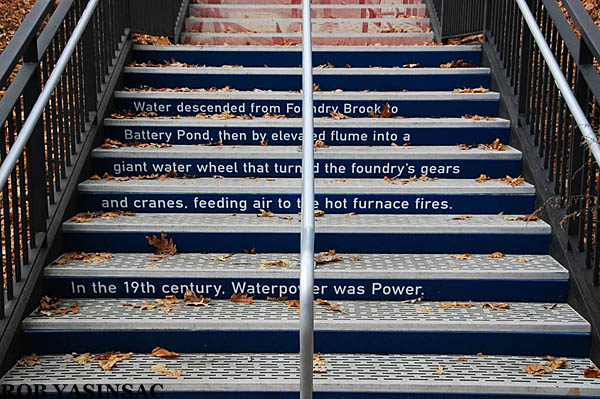 Even the stairs were incorporated into the interpretation of the site.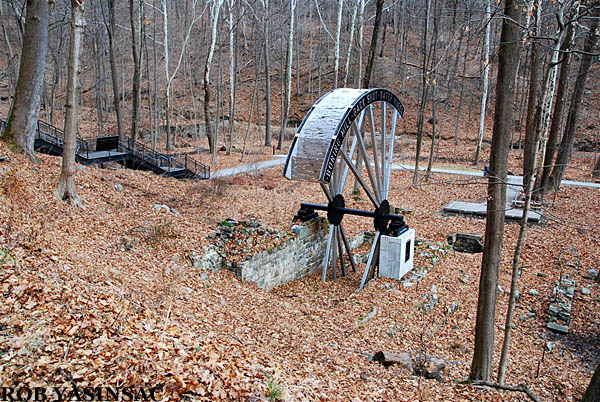 A view of the water wheel recreation from the Red (upper) Trail.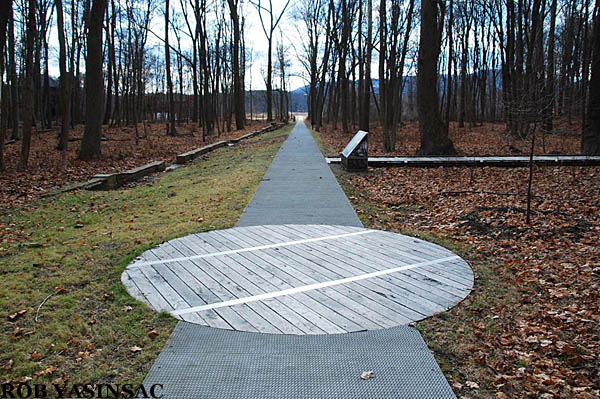 Recreation of a turntable. Railroad tracks and rail cars were plentiful in the foundry
to help move materials through the vast complex of factory buildings.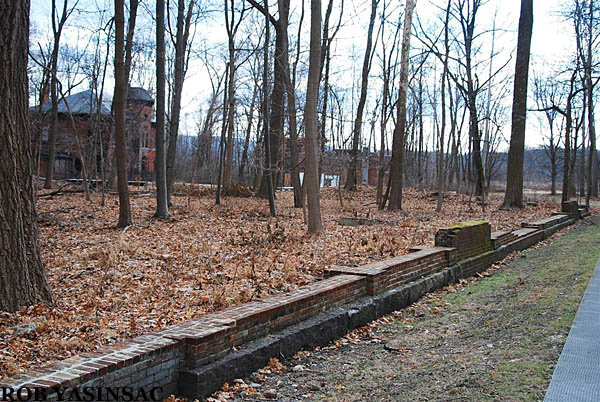 Pattern shop remnant wall.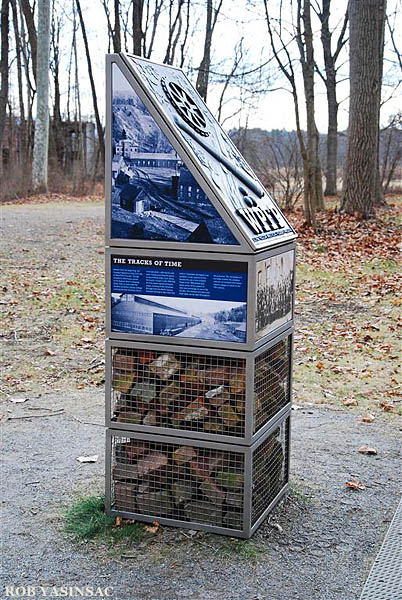 ---
This page copyright © 2014 by Robert J. Yasinsac.
These images cannot be copied or reproduced without permission from Robert Yasinsac.