Pope Pius XII School - Holy Cross Campus
Rhinebeck, New York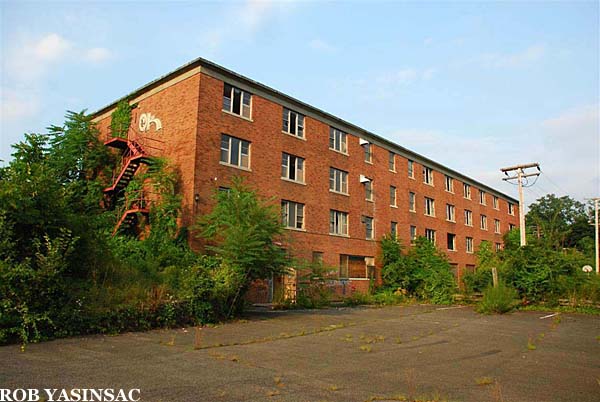 August 3, 2010.

Just as the Hudson Valley Ruins project started in earnest, this school near the Dutchess County hamlet of Rhinecliff (outside Rhinebeck) closed down. Although it was on my radar, I never stopped by to take photographs. Maybe because it was too new a ruin to warrant inclusion in the book, or maybe because the buildings themselves were new-ish and not particularly exciting. More likely was that visits to Rhinebeck usually meant a stop at Wyndclyffe and sometimes a stop at Wilderstein (a non-ruin) too. We had more important subjects to track down.

After a decade of abandon, the concerns of neighbors grew and the threat of demolition became more imminent. With the Hudson Valley Ruins book long behind us, there was now time to see the lesser abandoned lights of the Hudson Valley. It would have been interesting to see this school as a brand new ruin in comparison to how it appeared in 2010, but at I least saw it once, on a memorable summer late afternoon. Most or all of the buildings have been demolished as of 2012. I missed a few interesting scenes, such as an indoor swimming pool and a theater, but you can see more photographs of the Holy Cross school at Sebastien Barre's flickr page.

The property has a long and interesting history before the Holy Cross School appeared around 1970. The architect Richard Upjohn designed for William Kelly a mansion that stood here in the mid-1800s. That house was razed and replaced by Ellerslie, a large Tudor-style brick and half-timber mansion designed by Richard Morris Hunt for Levi P. Morton, former United States Vice-President under Benjamin Harrison. Morton died at Ellerslie on his 96th birthday in 1920, and the house burned on October 20, 1950. The Cardinal Farley Military Academy operated there since 1942. The Holy Cross Brothers took over the site in 1971 and the Pope Pius XII School opened on August 16 of that year. The school, a juvenile detention center for teenage youths, closed in 2000 amid allegations of abuse of students by staff; consequently New York State revoked the school's license to operate.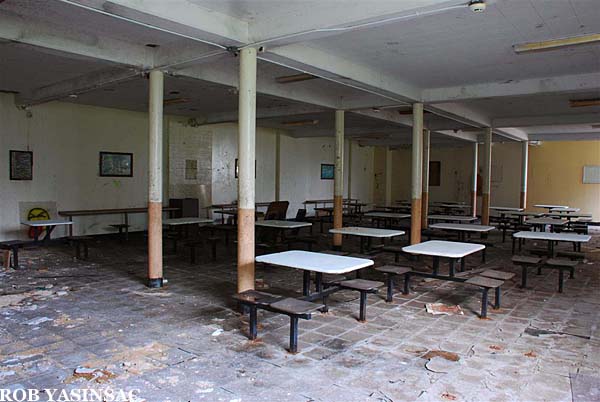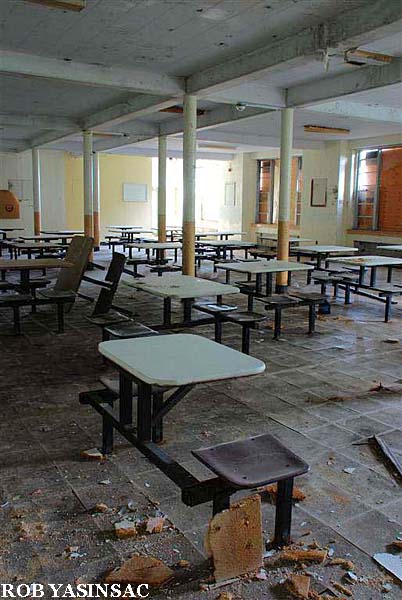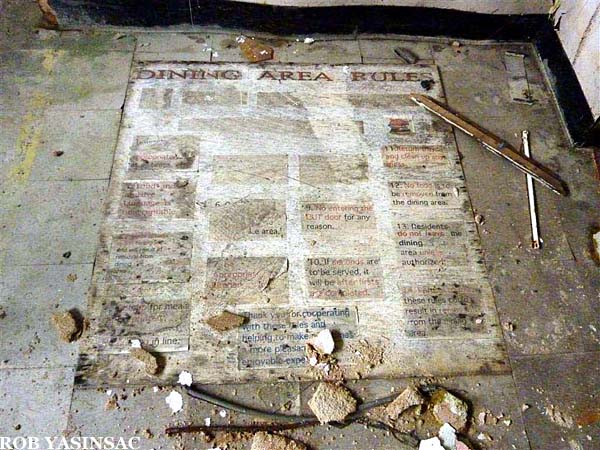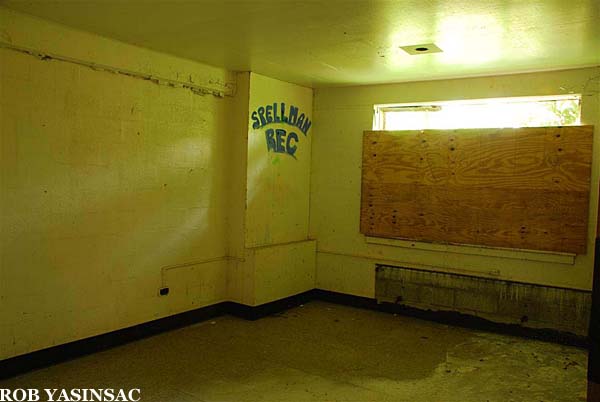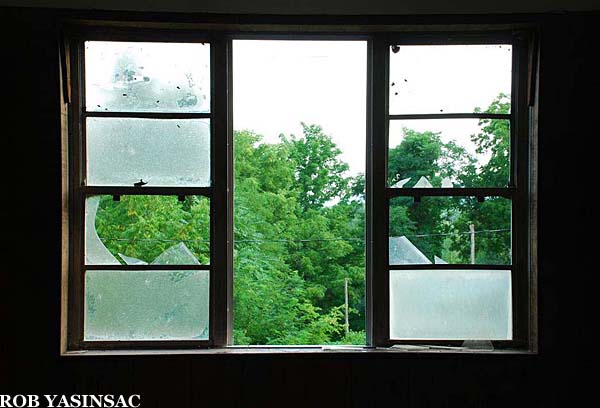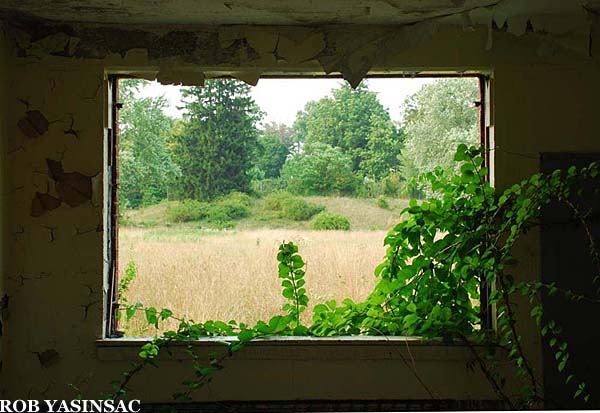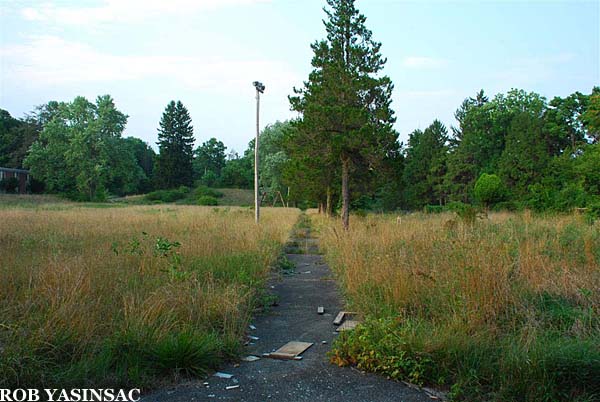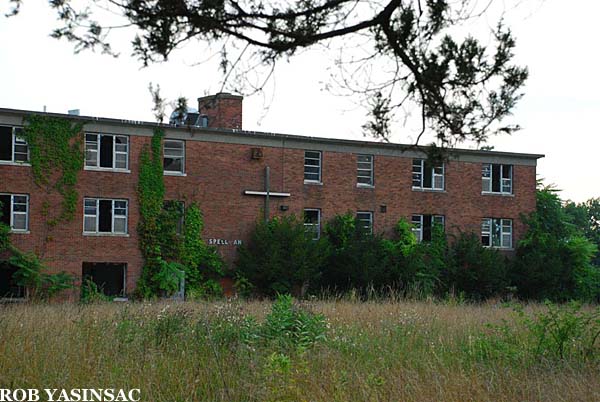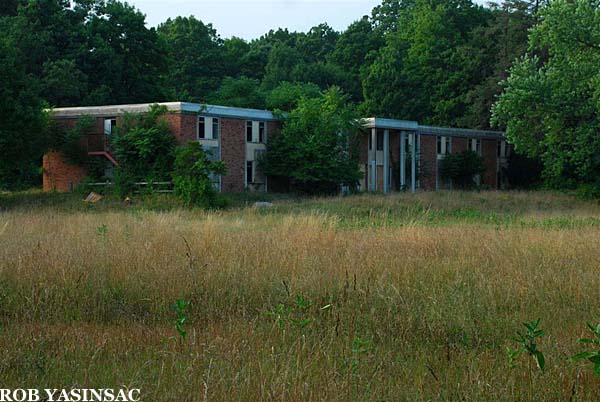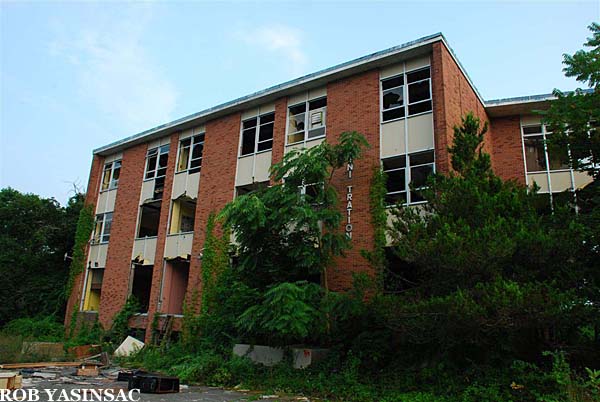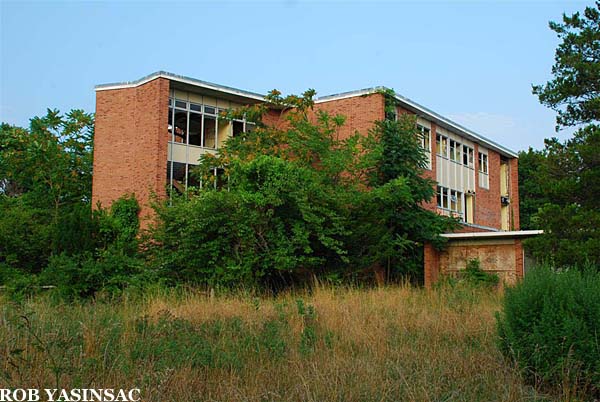 More Photos - Rhinebeck - Holy Cross Campus Page 2
---
This page copyright © 2012 by Robert J. Yasinsac.
Copying or reproducing text or photographs, in any format, without permission from Robert J. Yasinsac is prohibited.