The Leather Man
UPDATE MAY 27, 2011
The Leather Man's remains, or more accurately, the soil into which the Leather Man's remains decomposed, were re-buried Wednesday May 25, 2011, near a large boulder next to a flagpole in the Sparta Cemetery in Ossining, NY. No evidence of the Leather Man was found in his grave - not a single bone, tooth, or even trace of his coffin, save for some nails. He took the mystery of his identity to the grave, and now he has taken his mystery to the beyond. The Pleasantville Patch has detailed reporting on the exhumation. At least, he now has a grave marker that no longer mis-identifies him.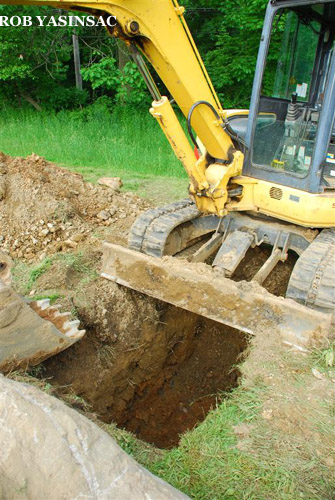 Digging the new grave. May 24, 2011.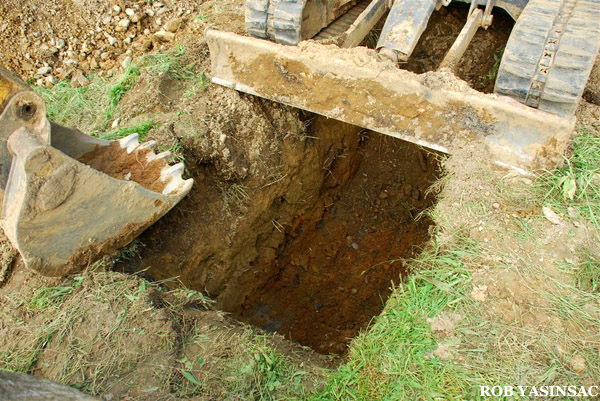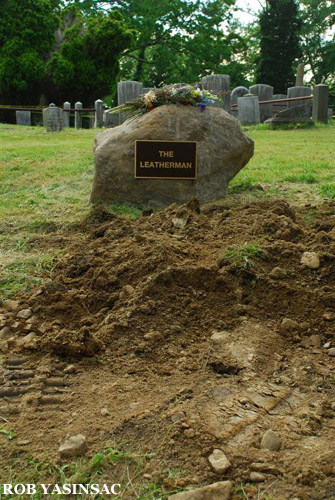 Reburied. May 25, 2011.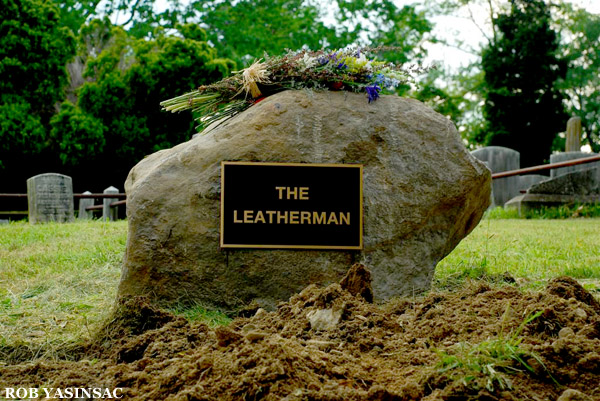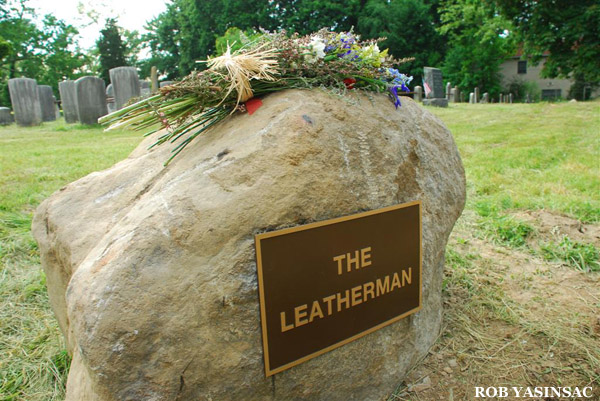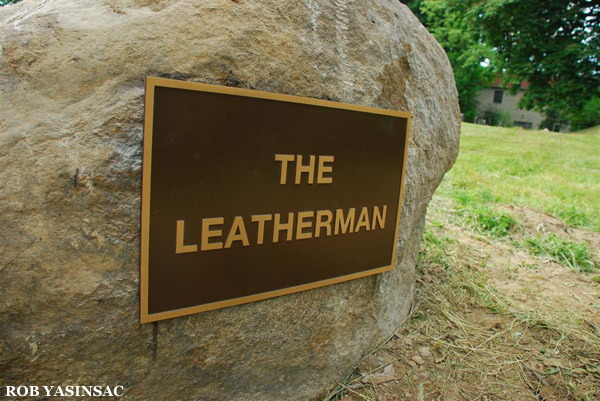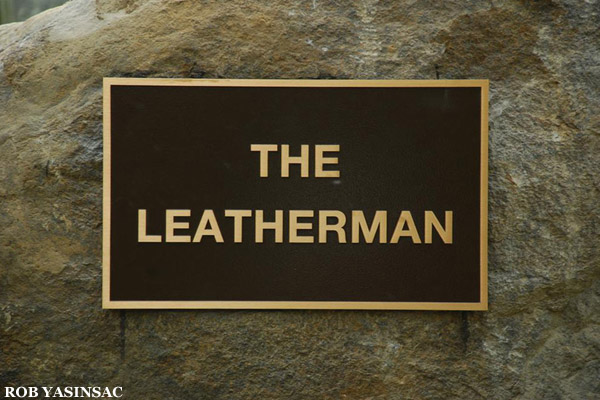 The new grave marker.



---



Hudson Valley Ruins and Abandoned Buildings, etc.

E-mail Rob Yasinsac
---
Copyright © 2011 by Robert J. Yasinsac. All rights reserved.
Reproduction of original photographs without permission of Robert Yasinsac is prohibited.