Bannerman's Island Arsenal
POLLEPEL ISLAND, FISHKILL, NEW YORK
NIGHT PHOTOGRAPHY WORKSHOP - AUGUST 27, 2010



Frank Bannerman and his wife Helen spent summers at Crag Inch Lodge, a small residence on the hill above the arsenal. This was the last exposure I recorded this night, at 4:00 am.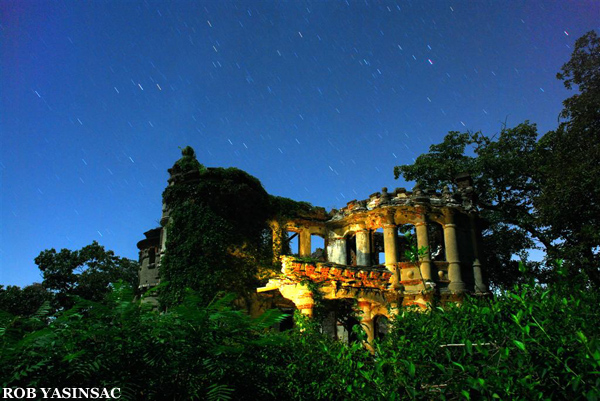 The image and the image below were illuminated with flashlights.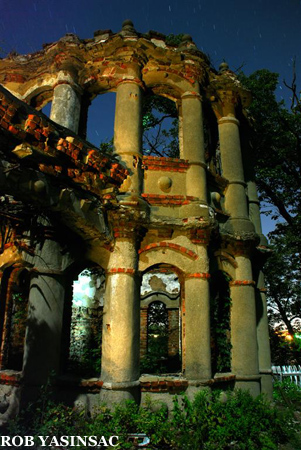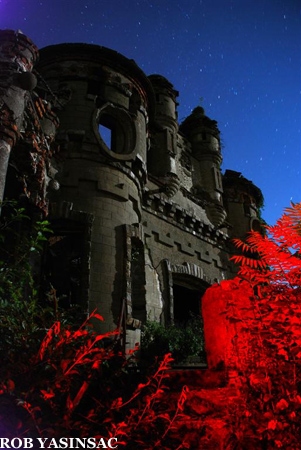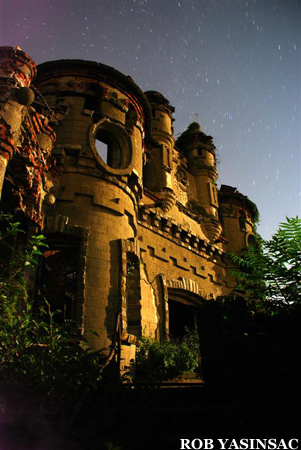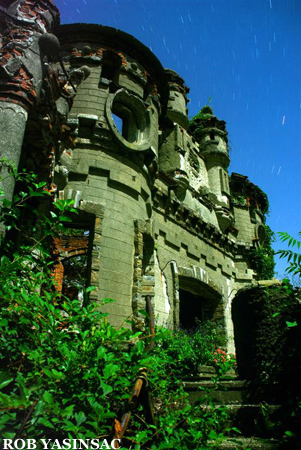 The image was taken several hours after the two images above, as the moon has moved behind the camera's position to illuminate the foreground and to fully illuminate the house from this perspective.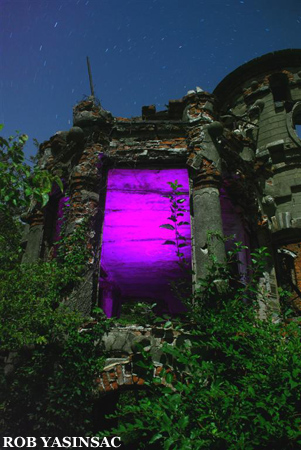 Above and below, the sun porch is illuminated from within by off-camera flash and colored gels.
The roof of the sleeping porch, the room above the sun porch, collapsed last winter.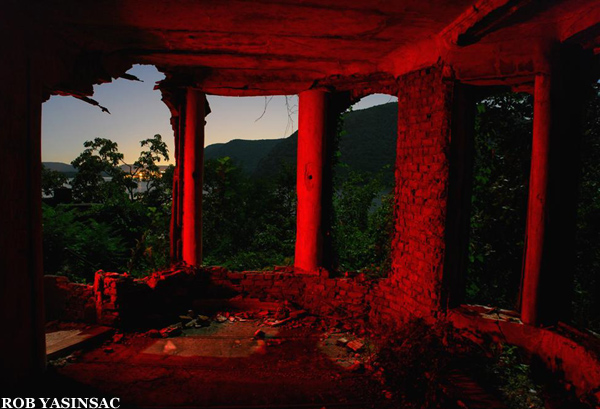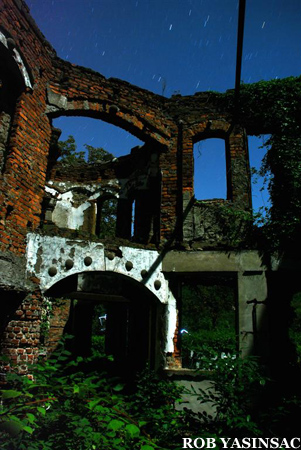 Interior of Crag Inch Lodge.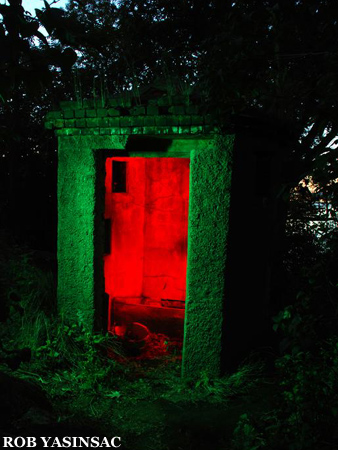 The outhouse.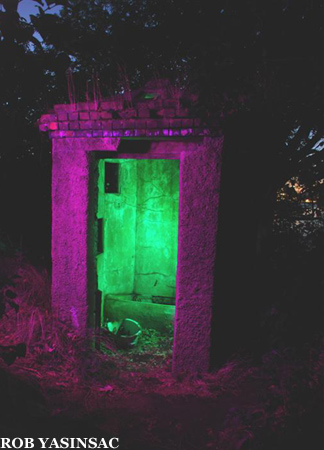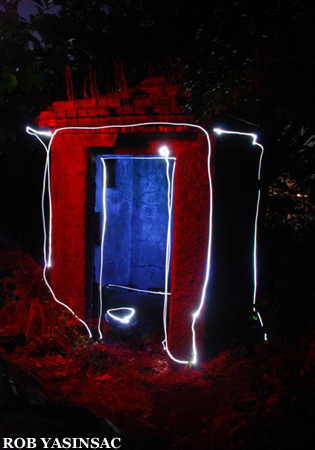 ---
This page copyright © 2010 by Robert J. Yasinsac. All rights reserved.
Reproducing or copying photographs without the permission of Robert Yasinsac is prohibited.