Bannerman's Island Arsenal
POLLEPEL ISLAND, FISHKILL, NEW YORK
NIGHT PHOTOGRAPHY WORKSHOP - AUGUST 27, 2010



These photographs were taken at a night photography workshop hosted by the Bannerman Castle Trust. Thom Johnson of the Trust led a group that included Gabriel Biderman, Matt Hill, Heidger Marx, and Joe Scalamoni who arrived on the island about 6pm Friday August 27. Most of the group stayed up until about 5:00am the next morning, capturing images produced with just the light of the past-full moon, flashlights, and flash units and colored gels. Gabriel's wife and her sister modeled in vintage clothing for images where they appeared ghostly. Exposures hovered around the three to four minutes for most of my digital images, while photos shot with film cameras lasted from ten minutes to 45 minutes.

I learned a few tips this night myself. The sensor on the Nikon D80 that I own starts to overheat around the 90 second mark resulting in images with pinkish corners, like vignetting, as seen in a couple of images here. Gabriel suggested using the long exposure noise reduction feature on the camera, and it indeed removed most if not all evidence of this vignetting. Unfortunately, the in-camera noise reduction process takes almost as long as the original exposure, so a four-minute shot will actually take up about eight minutes of time, making for a not-so-productive evening. In any event, I got some clean images with no vignetting. Newer digital SLR cameras should not have this problem, I am told, allowing for longer exposures, but there is still a limit to how long a digital camera can be exposed for.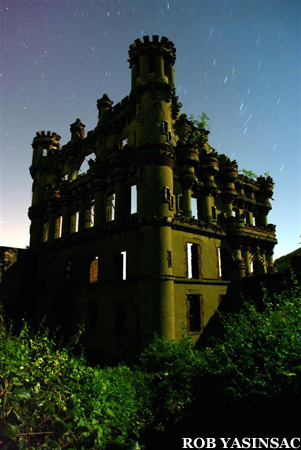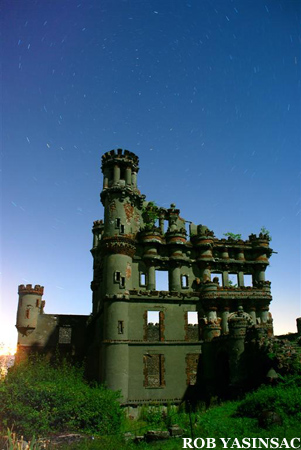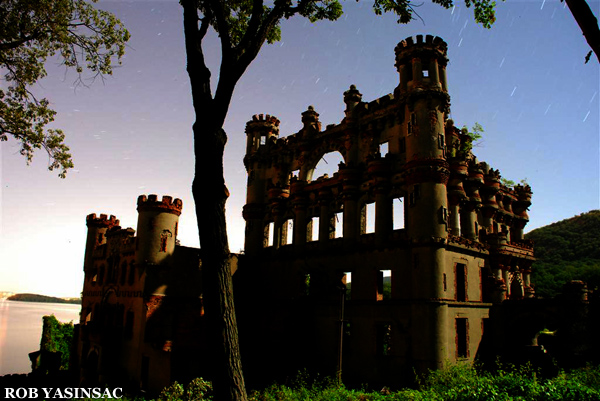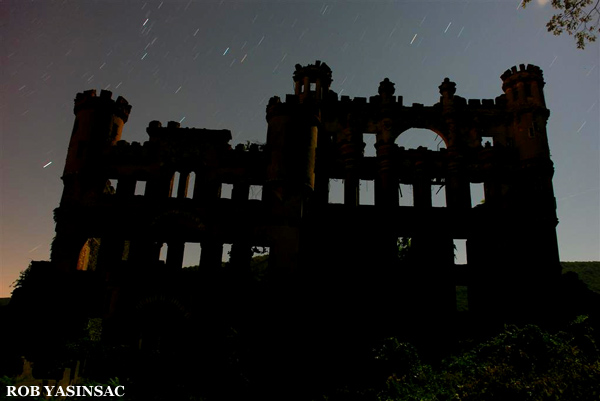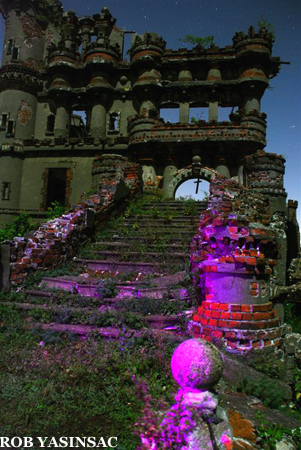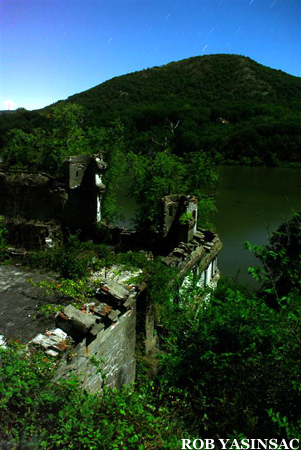 Looking over the moat loadge, portal lodge, and brae lodge.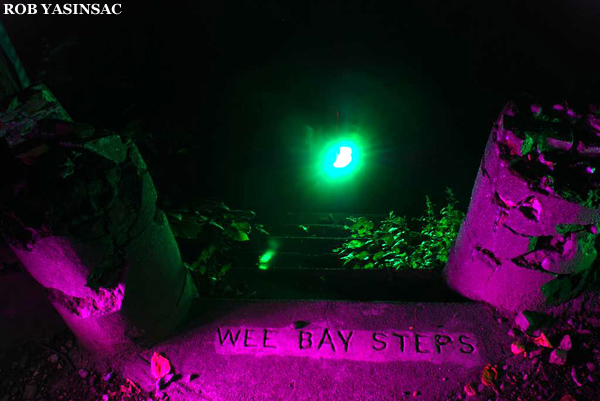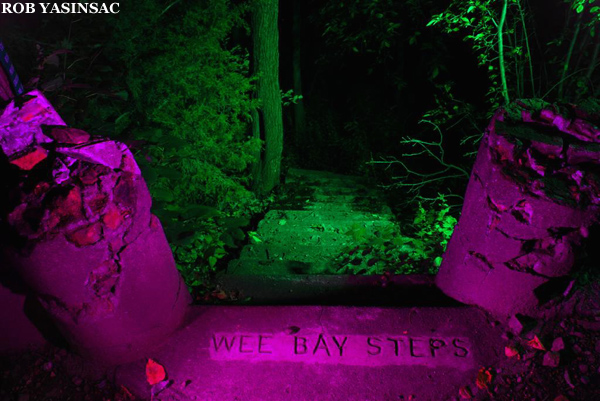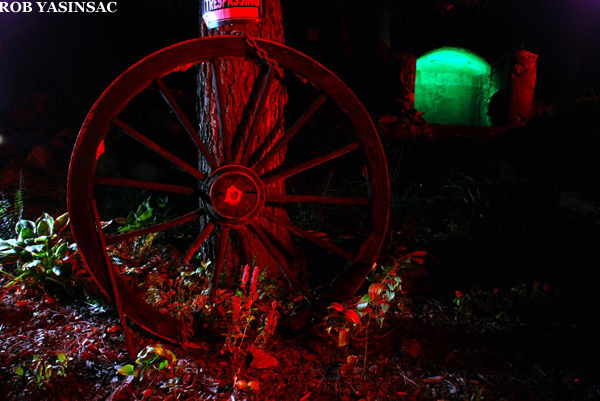 A dredged-up cannon-wheel and the spring house in green.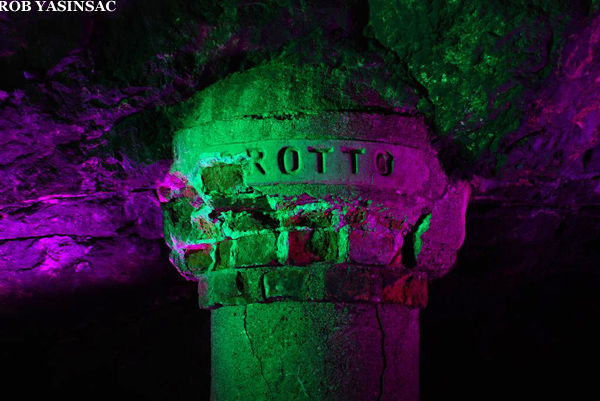 The Grotto under the cliff below the Bannerman summer residence.
This is my favorite shot from this session.



---
This page copyright © 2010 by Robert J. Yasinsac. All rights reserved.
Reproducing or copying photographs without the permission of Robert Yasinsac is prohibited.