FELLOWS GEAR SHAPER COMPANY
Springfield, Vermont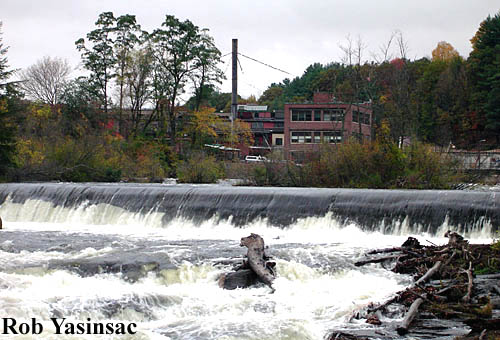 The Fellows Gear Shaper Company operated along the Black River in Springfield from 1899 to 1953. Today the mill seems partly reused for light industry. Here I quote from the Springfield National Register of Historic Places Nomination Form: "The Fellows Gear Shaper Company complex was the largest and best known of the precision tool industries in .Springfield, and it directly contributed to the late nineteenth century place-name designation of Springfield as the Precision Valley."

UPDATE: In the summer of 2012, part of the Fellow Gear Shaper mill opened as a public art gallery.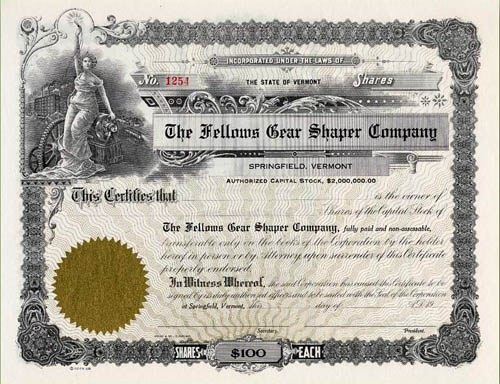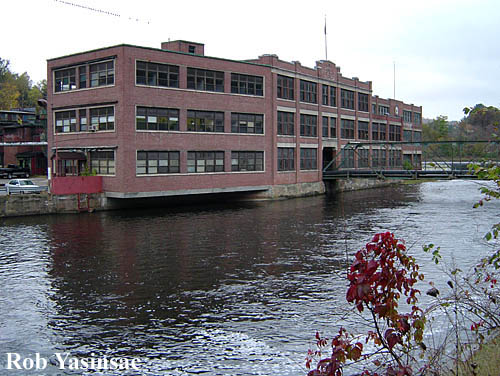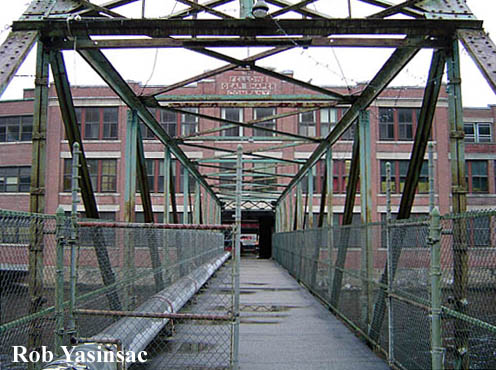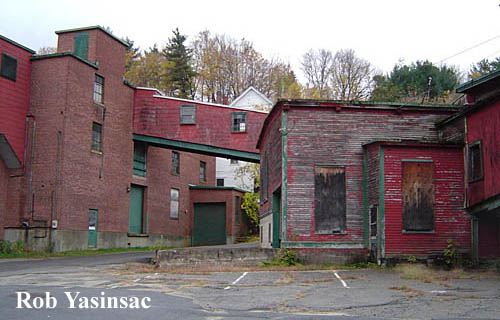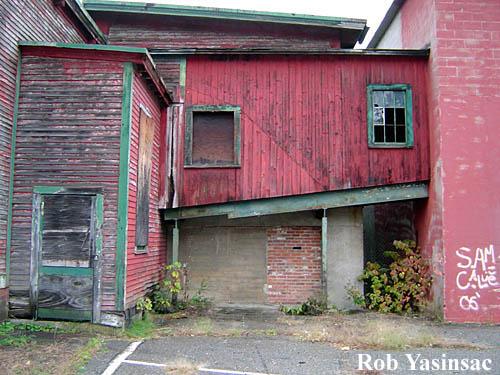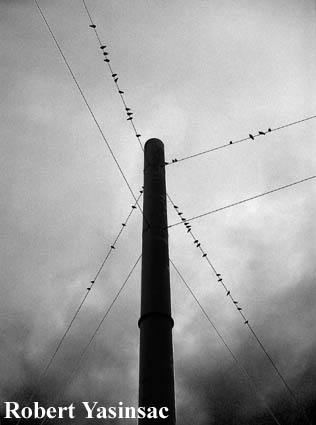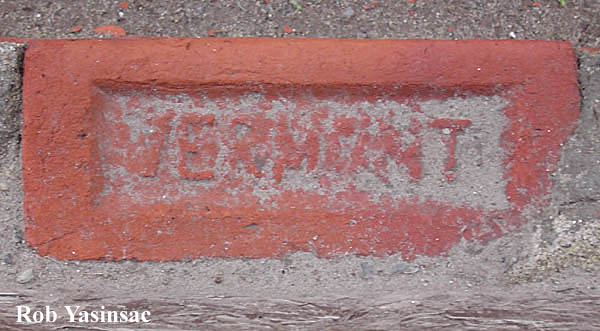 Springfield, VT:
Springfield, Page 1
---

Yaz' Hudson Valley Ruins and Abandoned Buildings, etc.
---
This page copyright © 2006 by Robert J. Yasinsac.
Reproduction of these photos without the permission of Robert Yasinsac is prohibited.