Packard Motor Car Company
DETROIT, MI




December 2009.
(Right-click and choose "view image" for larger version of panorama.)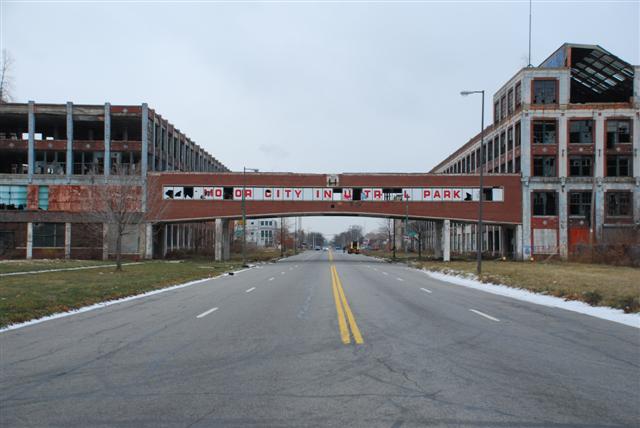 December 2009.
Many of Detroit's industrial ruins relate to its days as the automotive manufacturing hub of the nation. The Packard plant is the largest singular abandoned industrial entity here. The Packard corporation left the site about 1956 but the vast facility hosted many small businesses through the 1990s, though fewer and fewer remained with each passing year. In later years, paintball games and raves were among the more prominent enterprises, legal or illegal, to develop here.

Ownership of the factory has been uncertain until controversy erupted in 2010 when spray painted works by a prominent artist named Banksy appeared, then disappeared, from the Packard plant walls. A company claiming to be the legal owner of the factory removed one of the pieces, yet the city tax rolls for the last four years showed the city as the owner of the land and that no private entity paid taxes. The buildings have also been rented out for commercial film shoots, and certain sections of the plant were temporarily secured by private guards.

Unlike certain other prominent abandoned buildings that have some kind of security, be it razor-wire fences or boarded up entrances, the Packard site is so wide open in so many places. In effect there feels an unusual element of safety, as so many people of different stripes - graffiti artists, photographers, kids riding bicycles - frequent the place that a trip through the factory feels like a stroll in a park. Of course there may be the occasional scrapper, or worse, a heroin zombie, so take nothing for granted... Not even the continued existence of the place. Despite the fact it consists of steel and concrete buildings, fires break out here with great regularity. Sloppy scrap-metal salvaging has led to awkward collapses of building onto public roadways, and water damage may also be contributing to the gradual decay of the structures.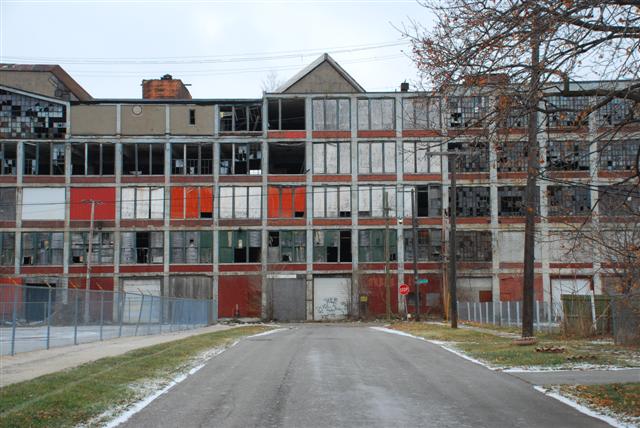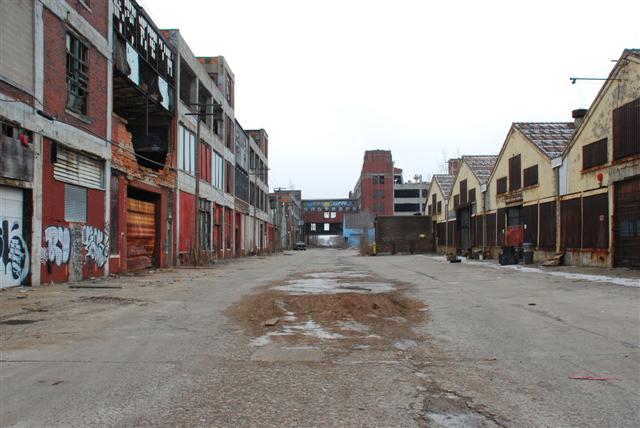 One small business still operates inside the Packard plant, in the buildings shown at right.
That company, a metal finishing firm, will soon vacate this site.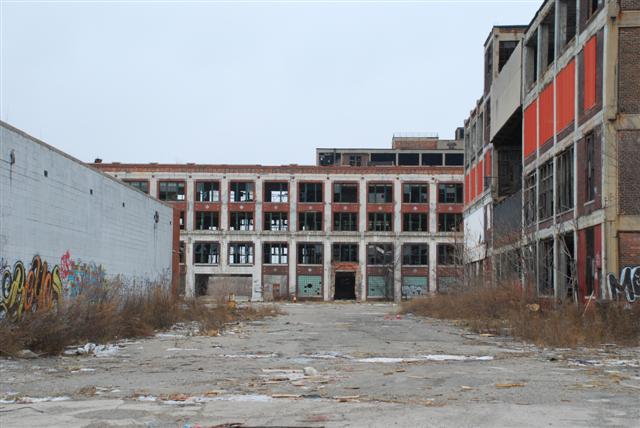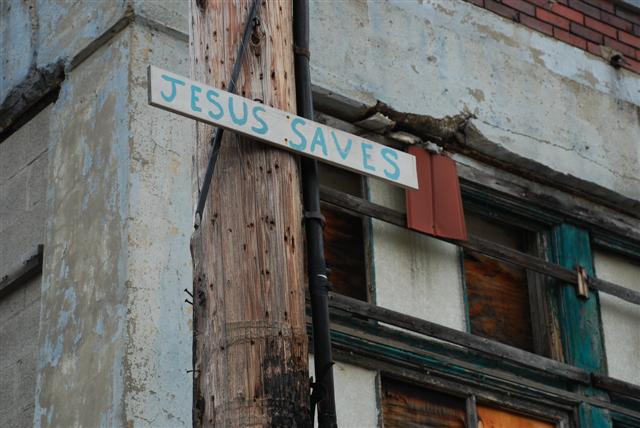 He better, as no one else seems to be doing anything about this.
This photo is from December 2009, and incredibly the sign was still there one year later.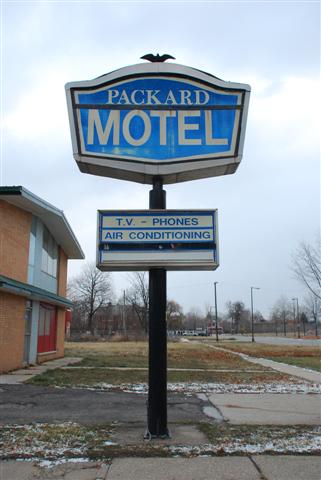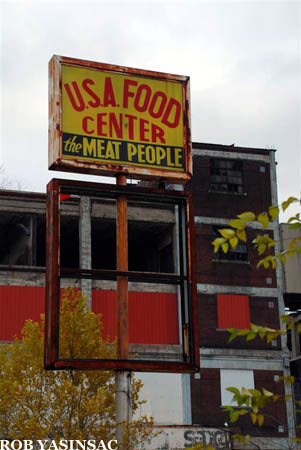 ---
This page copyright © 2010 by Robert J. Yasinsac. All rights reserved.
Reproducing or copying photographs without the permission of Robert Yasinsac is prohibited.