With temperatures rising above 90 in the Hudson Valley and above 100 in New York City, we decided to cool off by going to the Ice Caves at Sam's Point Preserve in Cragsmoor, NY. Rock fractures and boulder piles trap cold air in crevices and tunnels, resulting in natural refrigeration. Even today there were small patches of ice in one of the caves. The trail is easy for the able-bodied hiker, but be forewarned that scrambling, climbing and short jumping is involved. Climbing ladders, scrambling down narrow, winding staircases, and ducking under low-ceiling rock overhangs makes one feel like a character in a video game, or perhaps like being on the set of an Indiana Jones movie. The place is a lot of fun, and very cool!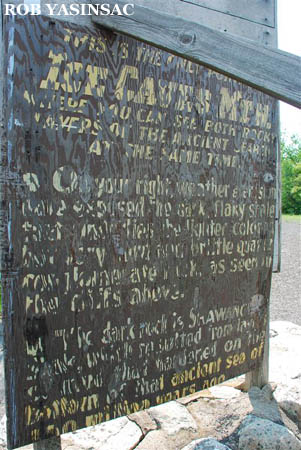 Old entrance sign (photographed in 2010), now turned around and no longer visible.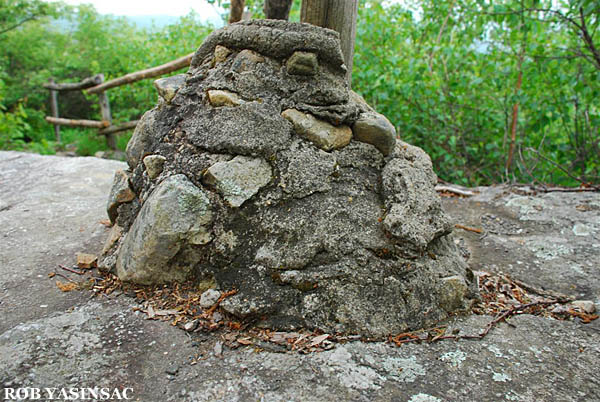 Stair post base, made to look like a snake, photographed in 2010. Seems to have been destroyed in the last year.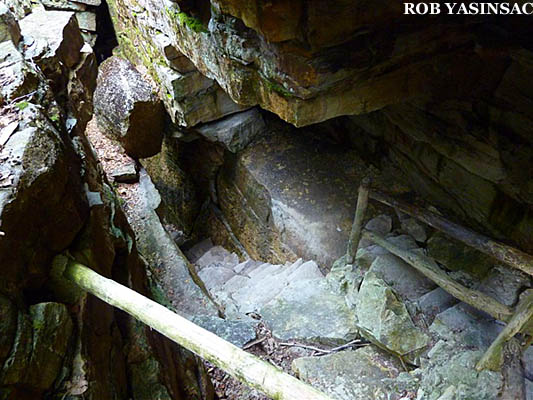 Beginning of the descent into the caves.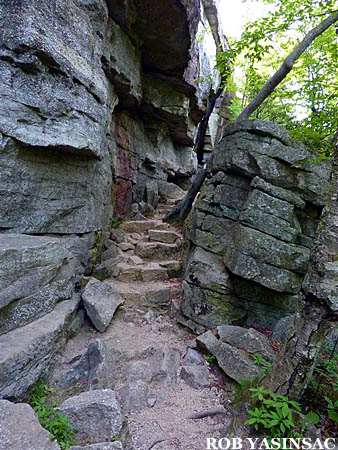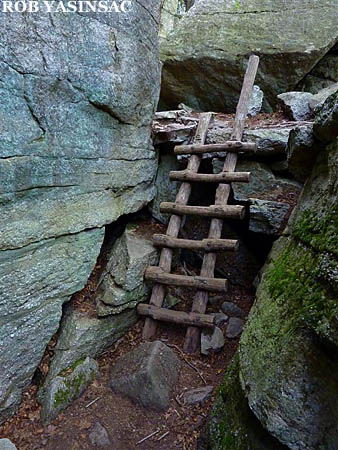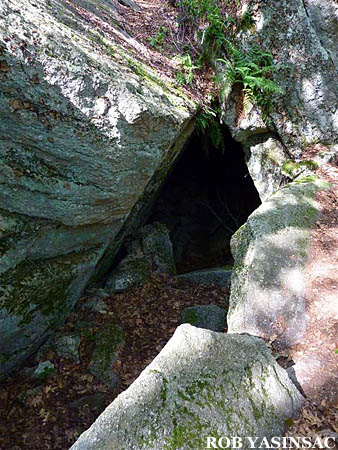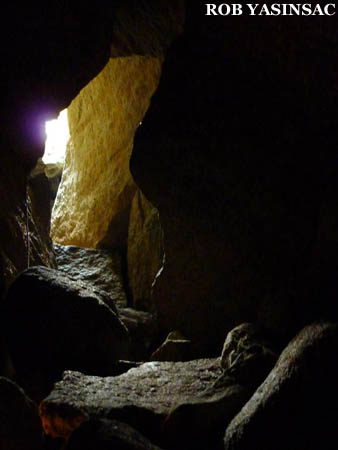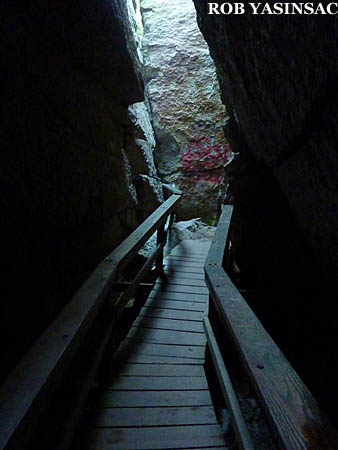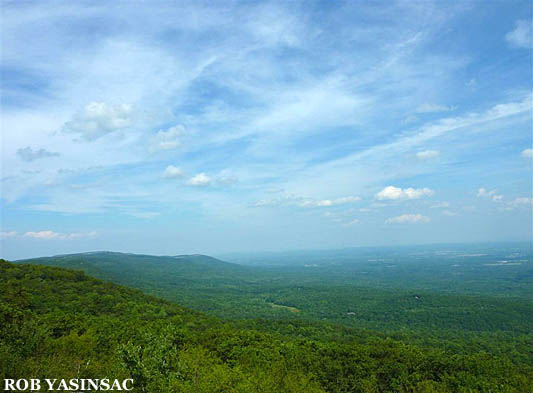 View from above the last ice cave.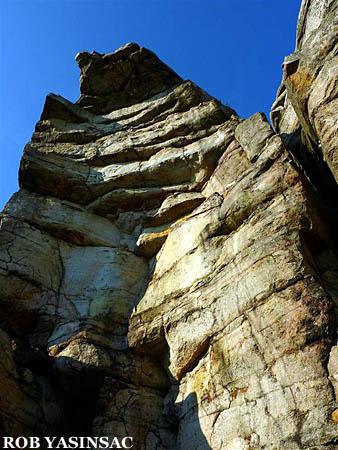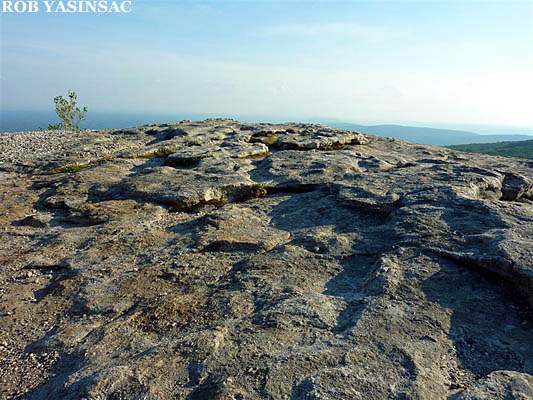 Looks like the surface of the moon.

Also visible from the lookout above the last ice cave is the Walkill campus of the Watchtower Bible group. Some things I never knew existed until spotted from afar on a hike.
BONUS: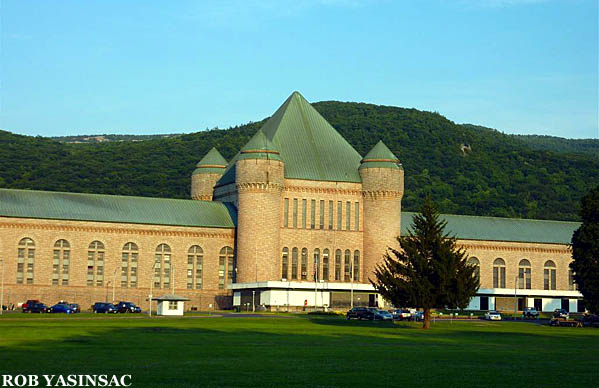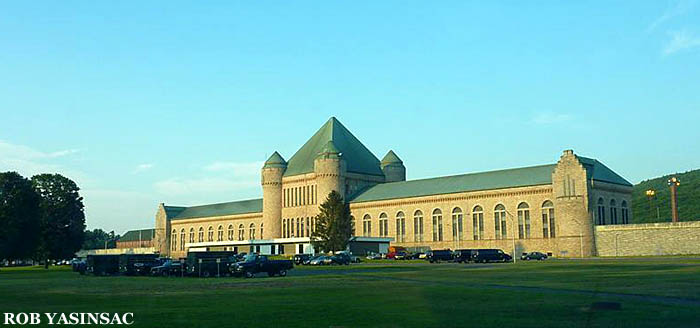 I spotted this amazing edifice on Route 209 in Napanoch as we headed to dinner afterwards. The massive castle-like building is the Eastern New York Correctional Facility (ca. 1900).