"There is a drama in the woods of New England and southern New York that may not be found anywhere else in the world."
~ Susan Allport, Sermons in Stone.
In her book Sermons in Stone (1990), Susan Allport cited an 1871 report claiming there were 252, 539 miles of stone walls in New England and New York – "enough to circle the earth ten times." Many miles of these stone walls might commonly still be found in Putnam County and other places not heavily developed, but in densely populated Westchester County the old stone walls, built as pasture boundaries and to mark property lines, have doubtlessly been reduced to a fraction of what existed a century-and-a-half ago. Fortunately there are preserved woodlands in the Town of Greenburgh that contain many of these walls.
In the woods you can pretend for a while to be in some untouched natural place and imagine that the nearby subdivisions and highways don't exist. Although forest today, many of these woodlands were once farms and open fields. Allport states that the drama of the woods comes not from the fact that no one has been there before but from knowing that someone has been there, as evidenced by sometimes subtle stone walls.
The stones themselves also offer evidence of the incredible geologic action that occurred here only 12,000 to 14,000 of years ago. Glaciers almost a mile thick scraped over the Hudson Valley in their retreat to the north and left behind stones that were carried here from their places of origin far away. In addition to the small stones pulled into place by teams of oxen and gathered into walls by people in the 1700s and 1800s are fantastic boulders – known as glacial erratics – that are larger than most automobiles.
These photos were taken on a recent hike with Jim Logan through Taxter Ridge, encompassing parts of Tarrytown and East Irvington.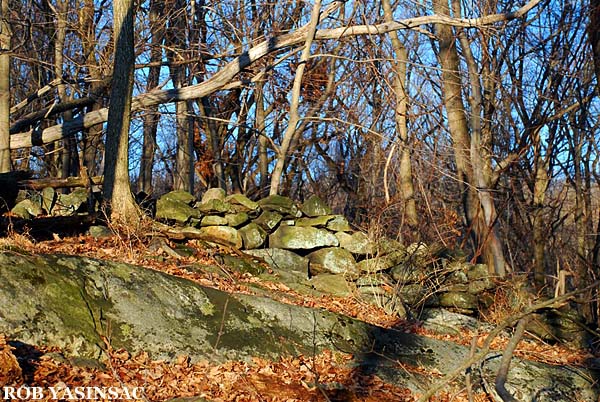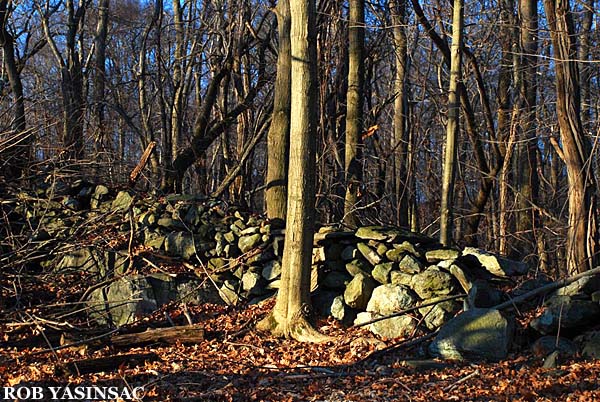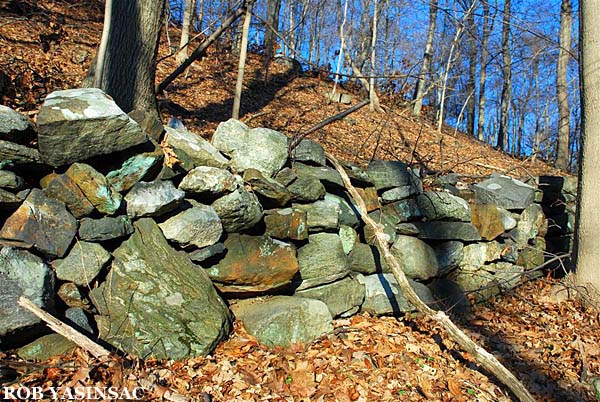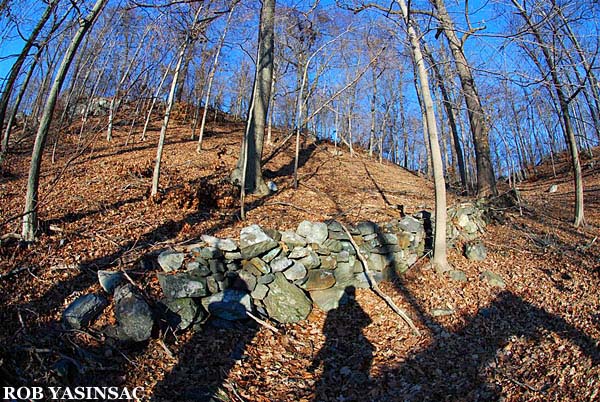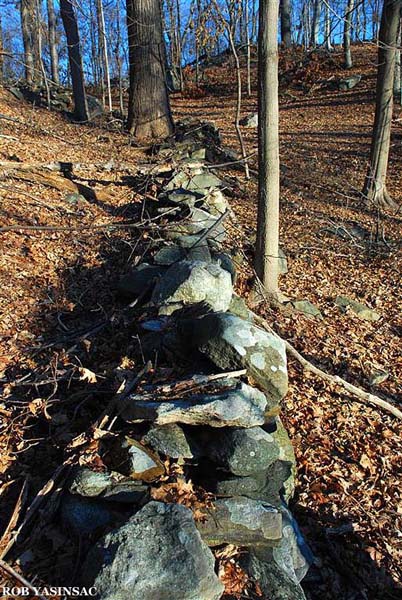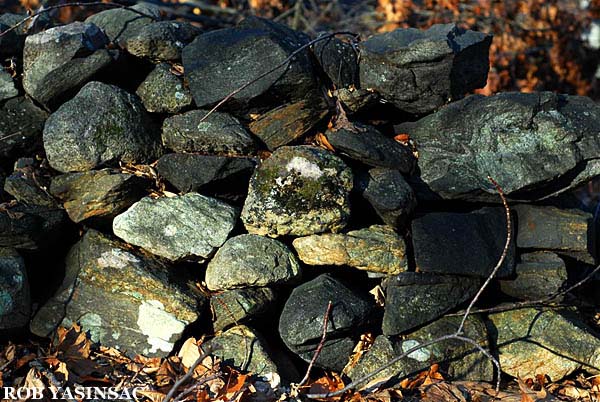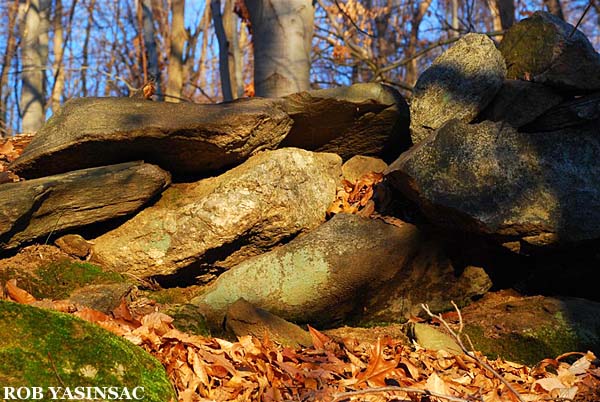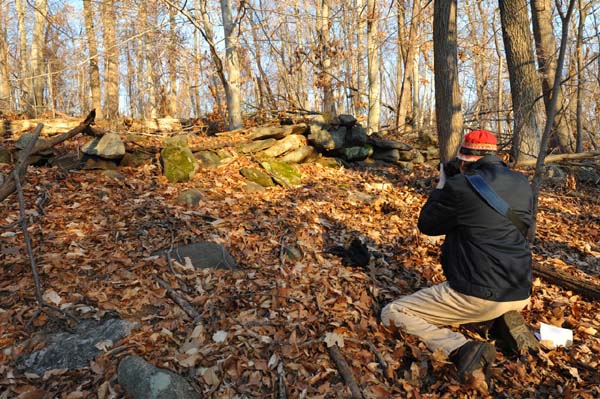 Photo by Jim Logan of me taking the photograph above this one.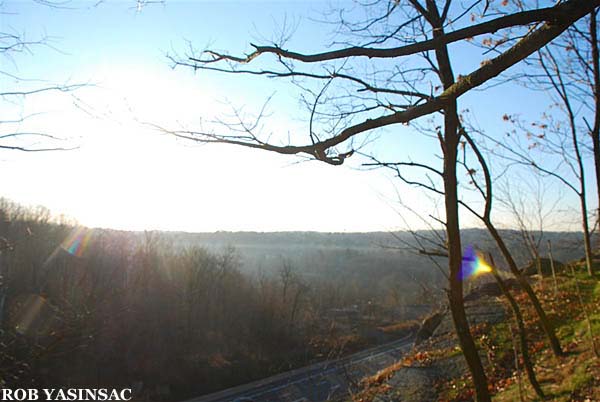 Early morning mist above the Saw Mill River Valley.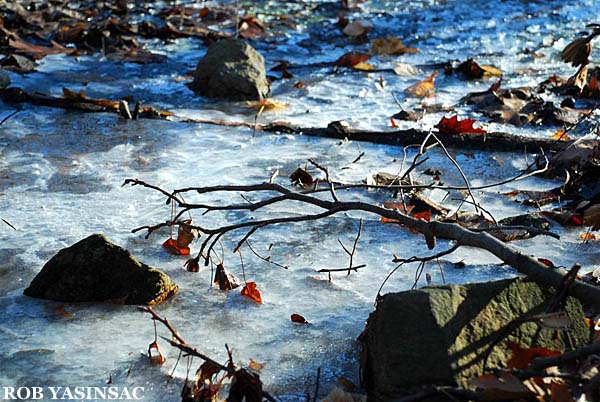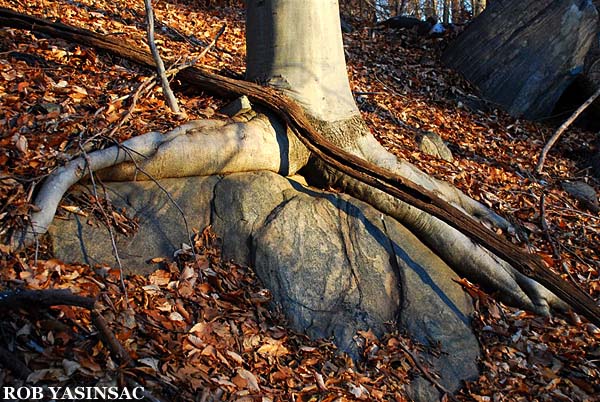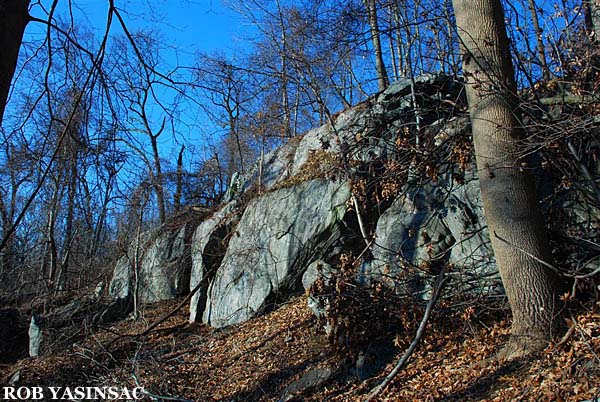 Huge rock outcrop near the East Irvington Nature Preserve.

Huge boulders near the radio tower on Taxter Road.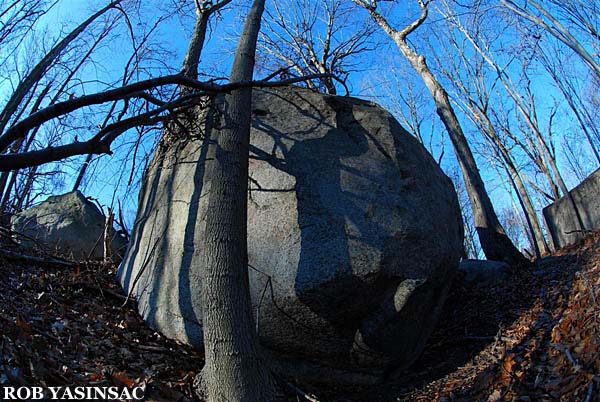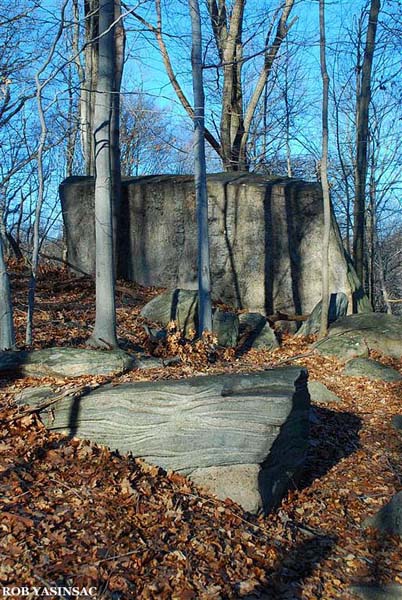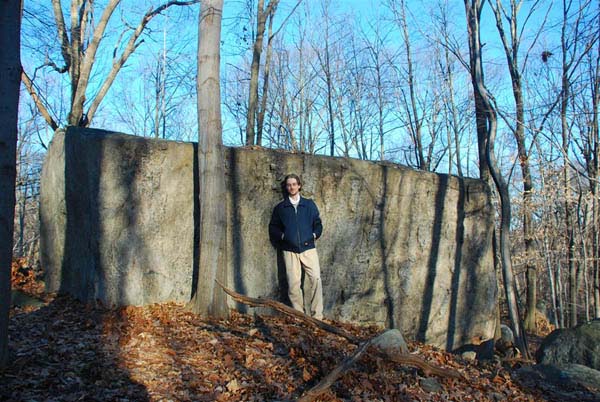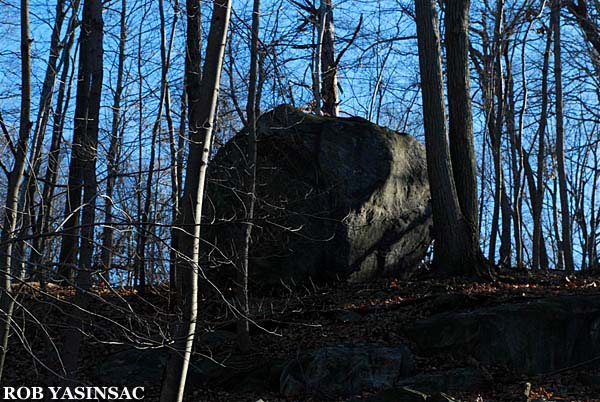 This rock is closer to the Sheldon Avenue end of Taxter Ridge.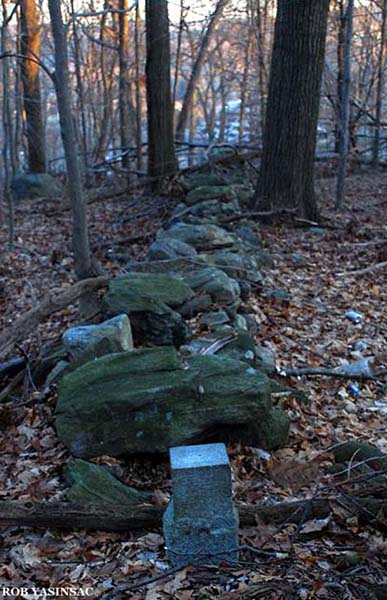 Old stone wall with modern property survey marker.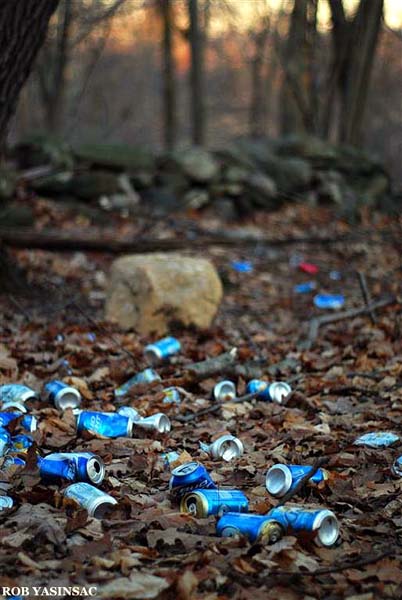 The woods of Tarrytown and East Irvington have long been home to favored party spots of Irvington High School students. The school district used to send parents letters informing them that their children were drinking beer at places known as "the Valley," "Big Track," and Turtle Pond. I think it's all about house parties these days, but once in a while the old tradition is revived.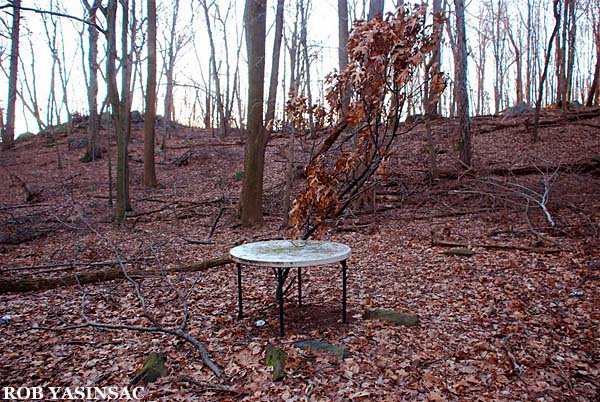 If someone with a "Name" carted a table up into the woods and called it "Art", the table and the photograph might be worth thousands of dollars. Instead this is, rightly, just a plastic table brought into the woods by kids having a party.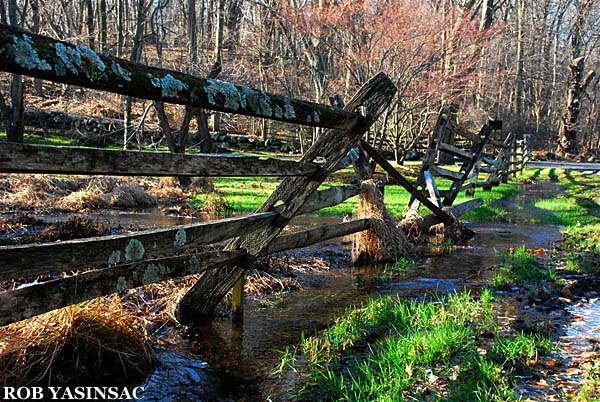 Property boundary of another kind, also looking a bit ruinous, near one of the entrances to Taxter Ridge Park.