Although photo labs have almost entirely stopped producing color slides in-store, you can still get E-6 film processed at local labs. By "cross-processing" the film, the lab will run it through the same chemicals used for developing color negative (C-41) film. The images will be high-contrast with some halo-y or vignetting effects. (Wikipedia, Lomography). The scanned or printed negatives will be interesting, but altering the scans might be necessary to bring the colors back to a more natural hue while preserving the dramatic effects of the processing.
These images are from Memorial Field in Mount Vernon. The site is undergoing complete reconstruction as a new athletic facility. The historic grandstand has now been stripped of seats (actually benches), light towers and about anything else that can be unscrewed or ripped out before its eventual tear-down. The actual demolition date has not been set yet. I've stopped by a few time since September, when work began, but I don't think I'll have many more chances to see this place.
The following photographs were taken September 2, 2011.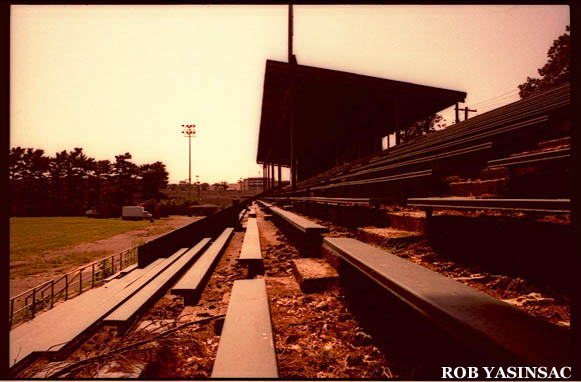 This is how the scans of the cross-processed film looked without editing.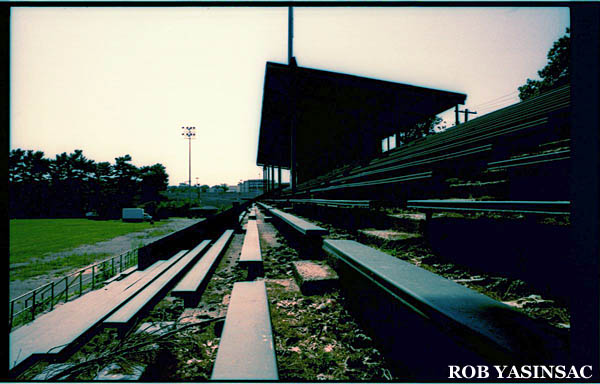 A little adjusting and I determined this to be the ideal look for cross-processing.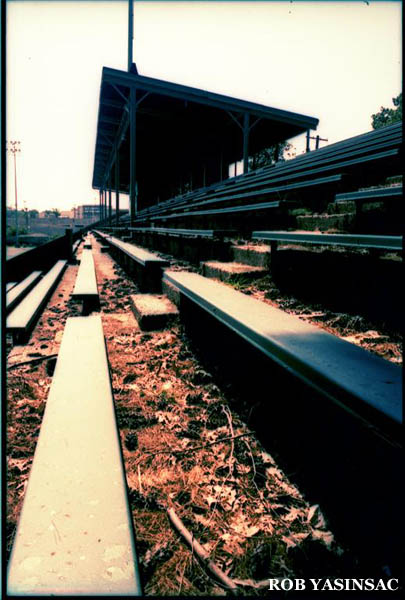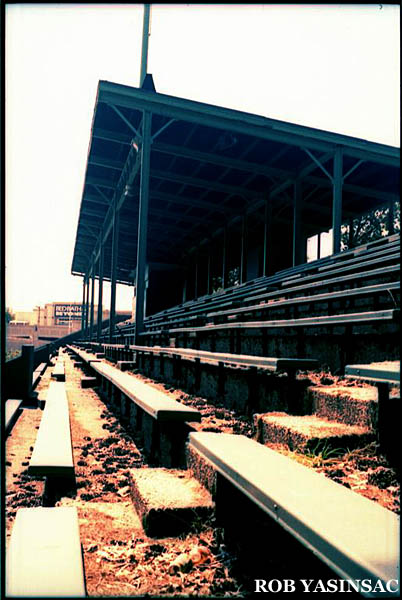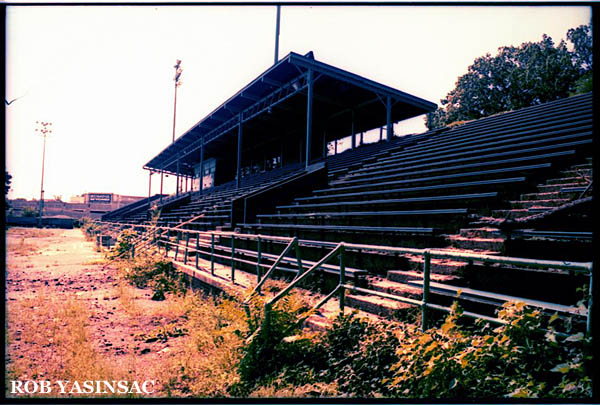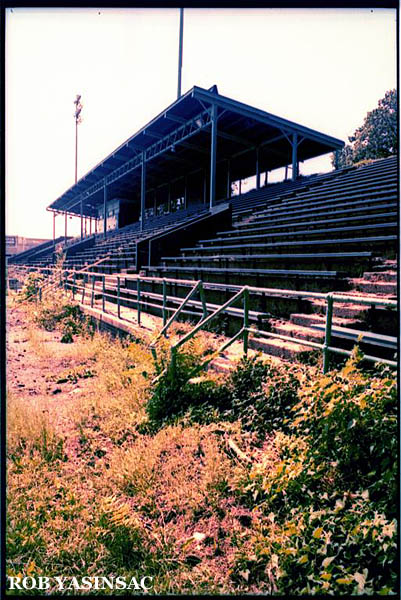 BONUS:
After Mount Vernon, I headed over to the east side of Westchester County and over the border south into New York City, where there is an old stadium still in use. Van Cortlandt Park Stadium was also built in the 1930s, and for all the city's financial crises and state-wide threats to public parklands, New York City has not chosen to allow this grandstand to decay or to be threatened with demolition like Mount Vernon is doing to Memorial Field.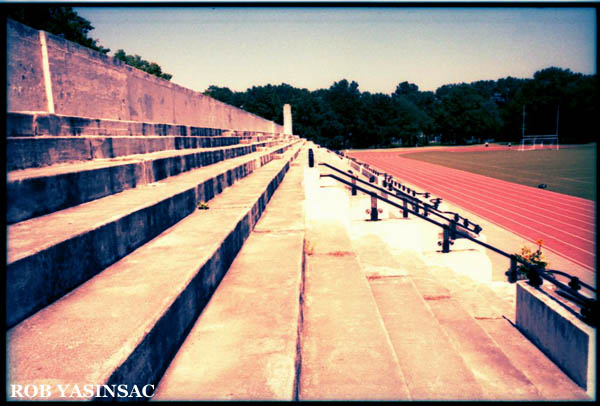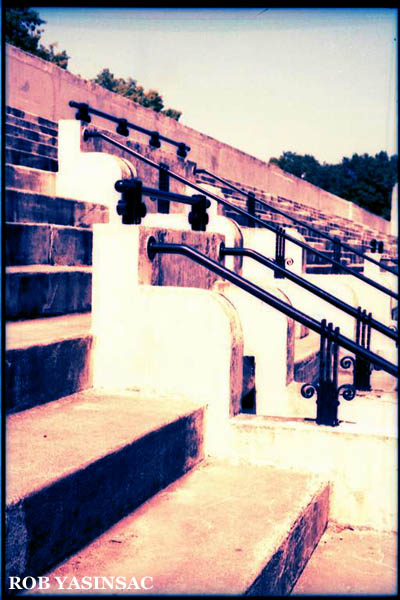 Van Cortlandt Park is also one of the most historic sites (from the European perspective, of course) in New York City. It is one of the earliest sites here to be developed and inhabited by Europeans – lawyer and chronicler of the new Dutch colony Adriaen van der Donck built his home here in 1646. After his forced retirement (due to being officially branded a troublemaker), he was probably killed here in a skirmish with Native Americans in 1655. Russell Shorto elaborated on Van der Donck, Van Cortlandt Park, and the heady days of New Netherland in his book Island at the Center of the World.
After Van Cortlandt Park, I went down to Kingsbridge to get a slice of pizza. Kingbridge used to have a bridge that went over a river, but that river has been filled in and is now a street. Kingsbridge today is a few blocks away from the East River channel to the Hudson River. I parked in front of this old-school electronics-repair shop.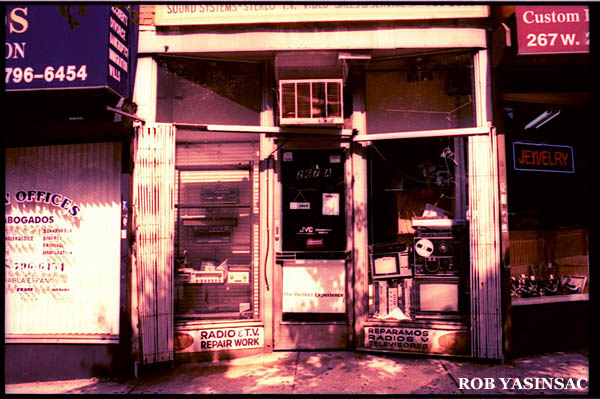 Next I met up with friends at Inwood Park, the northernmost part of Manhattan island. A public walking trail goes under the Henry Hudson Bridge, shown here. End of roll, and I think I'll be doing this again.