01. January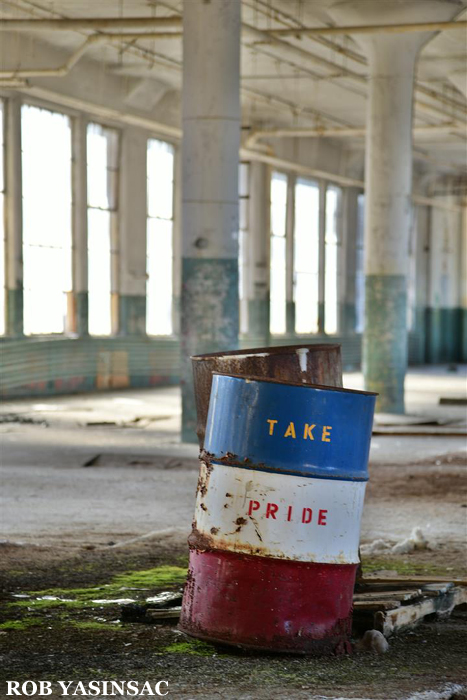 Amsterdam, NY
02. February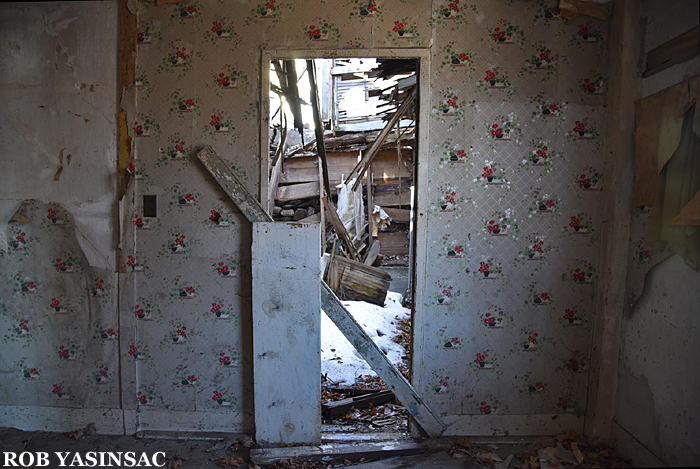 Porter's Store.
03. March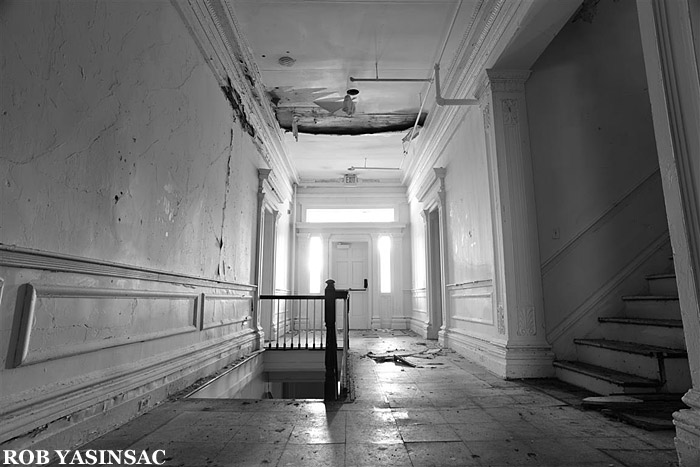 04. April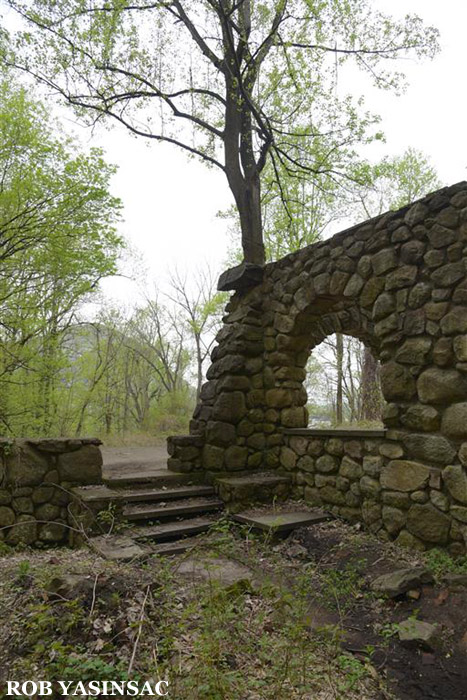 Northgate
05. May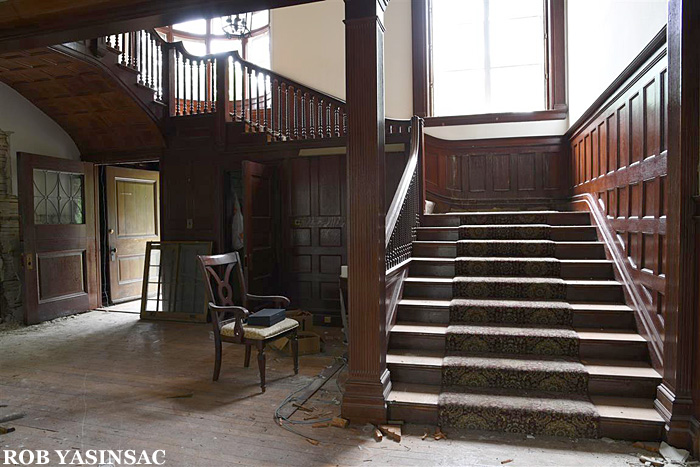 Hillside, the Carroll Dunham mansion, Irvington
06. June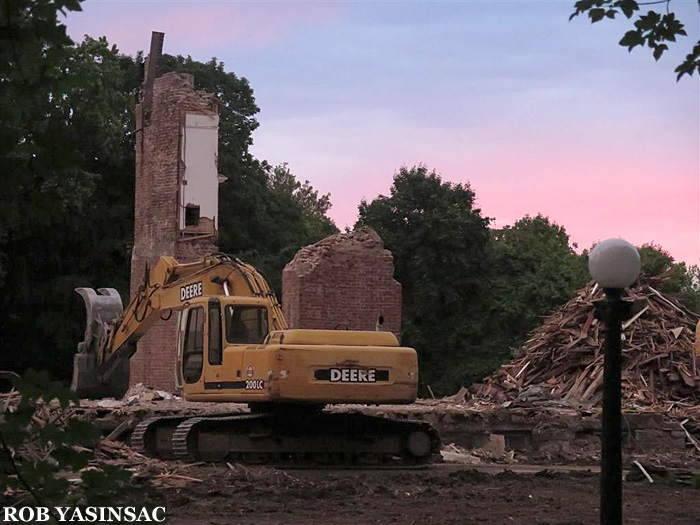 Hillside, the Carroll Dunham mansion, Irvington
07. July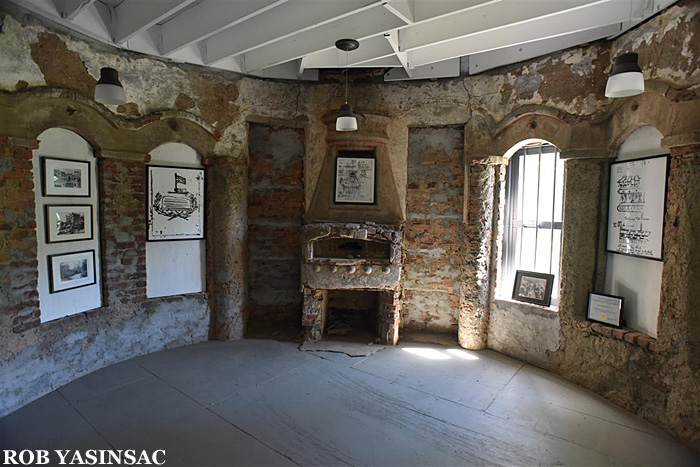 Bannerman Island residence, renovated.
08. August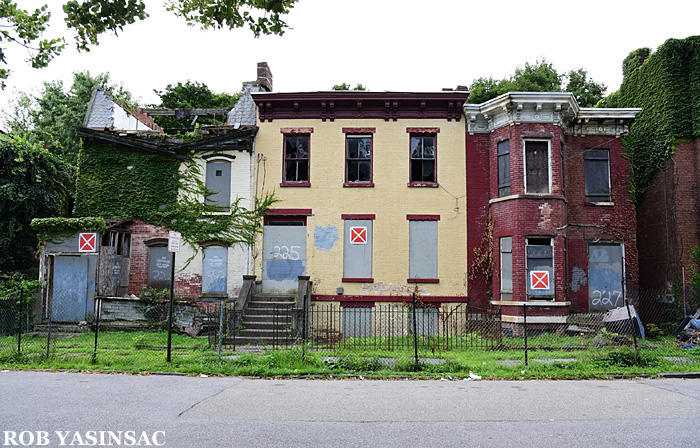 Newburgh
09. September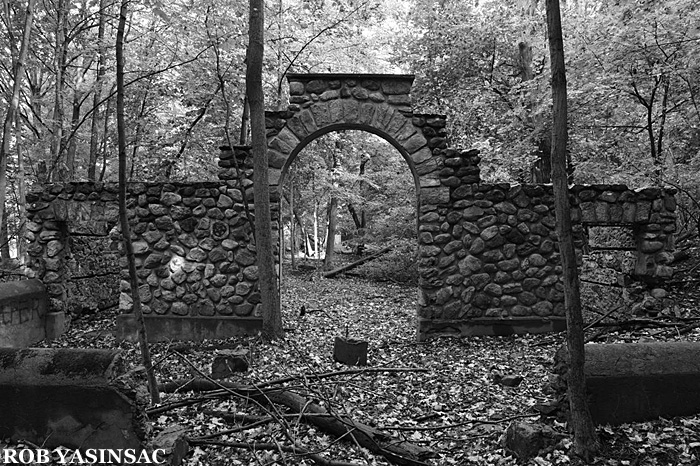 Farm ruins
10. October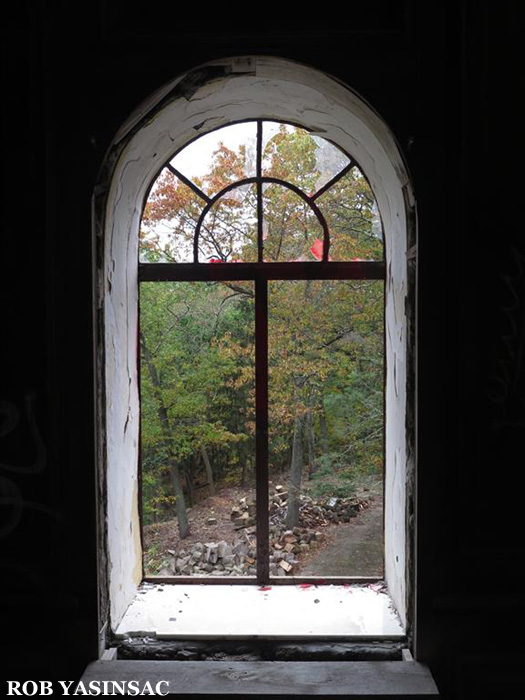 Castle window
11. November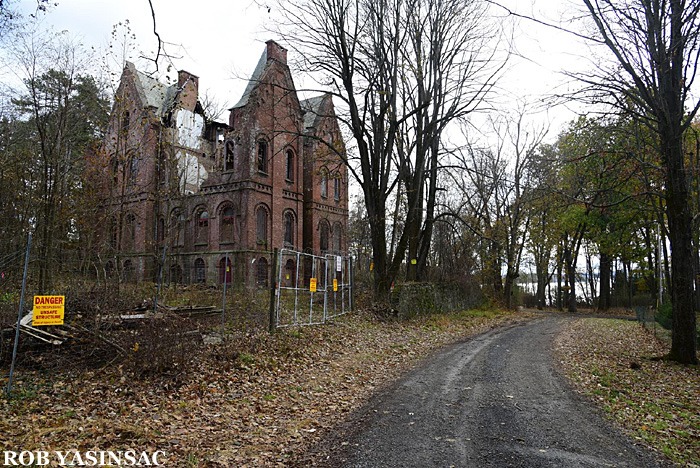 Wyndclyffe, Rhinebeck
12. December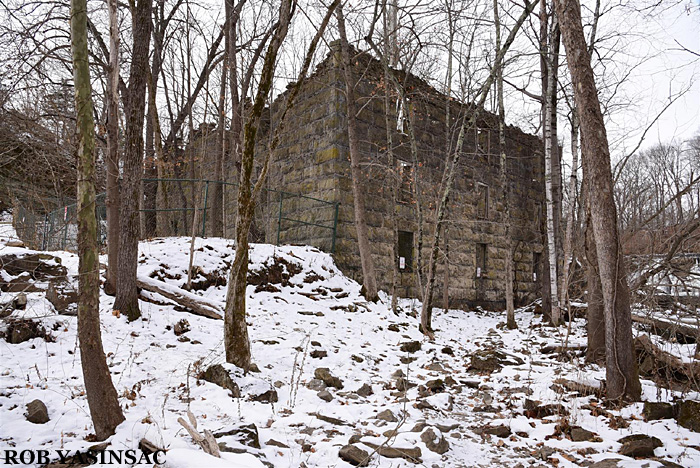 Norton Mill ruin, High Falls.
______________________________________________________________________________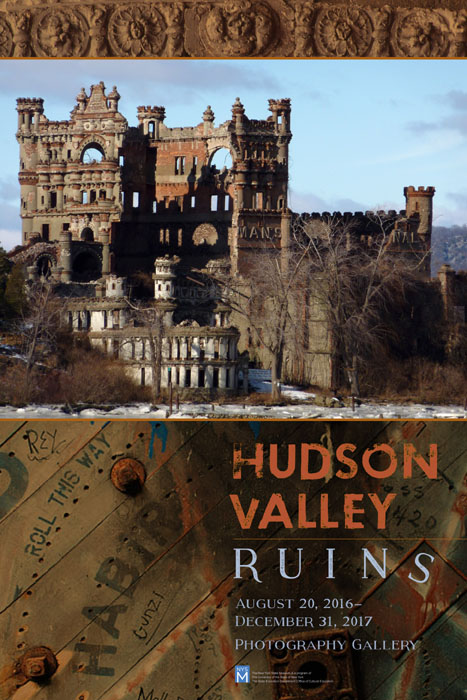 Well, here it is December 31, 2017, the last day to view "Hudson Valley Ruins" at the New York State Museum. If you haven't yet seen this exhibit of photography by Tom Rinaldi and myself, the museum is open today from 10am to 5pm with free admission all day as always. There's no official wrap-up event today but Tom and I plan to be present early afternoon, so maybe we'll see you there.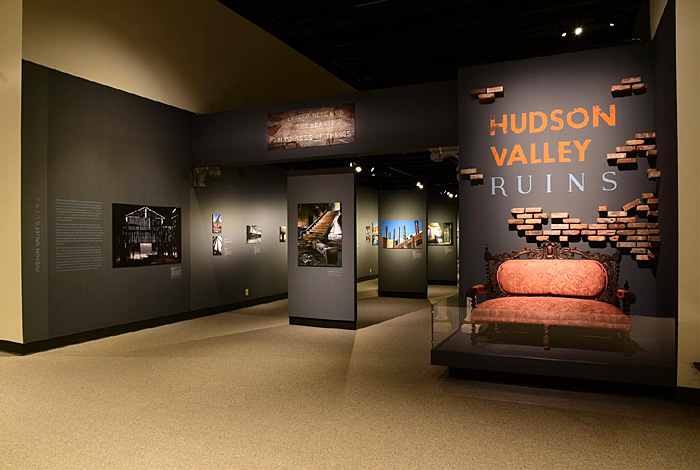 We are so thankful that the New York State Museum thought of our little hobby as worthy of display in its gallery, which previously hosted the photographs of Berenice Abbott, Gordon Parks, Seneca Ray Stoddard, O. Winston Link, the WPA Program, and other great photographers, artists, and exhibits. We are also fortunate that the exhibition was on display for almost a year and a half. Truly grateful and honored.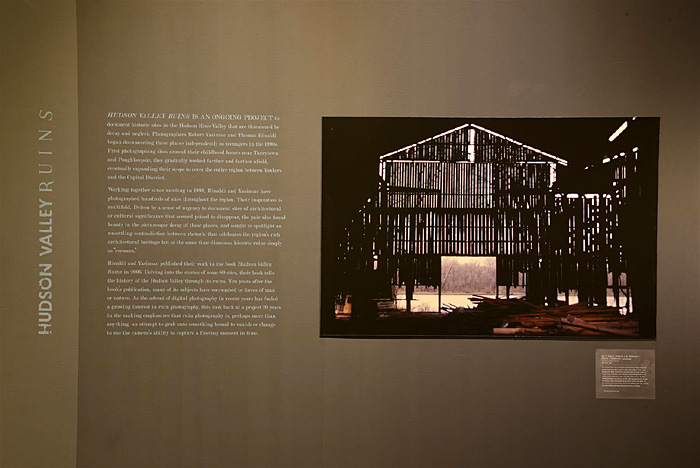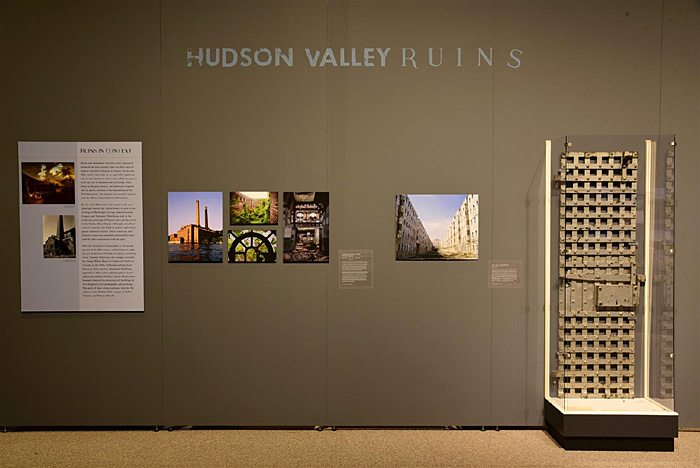 We are most thankful to all of the staff of the New York State Museum for countless hours spent planning, designing, creating, and promoting the exhibition. We are especially grateful to Nancy Kelly, Director, Exhibit Planning & Design; Mehna Harders Reach, Senior Exhibit Planner; Ford Bailey, Senior Exhibitions Designer; Karen Quinn, Senior Historian/Curator; Leigh Ann Smith, Supervisor of Graphic Design; Gina Shahinian, Public Program Assistant; and Albert Gnidica, State Museum Facilities Coordinator, for all of their time and effort on behalf of "Hudson Valley Ruins." Thank you so much.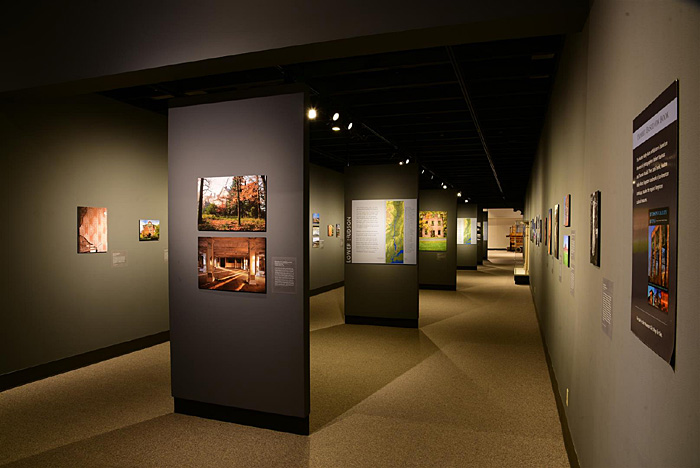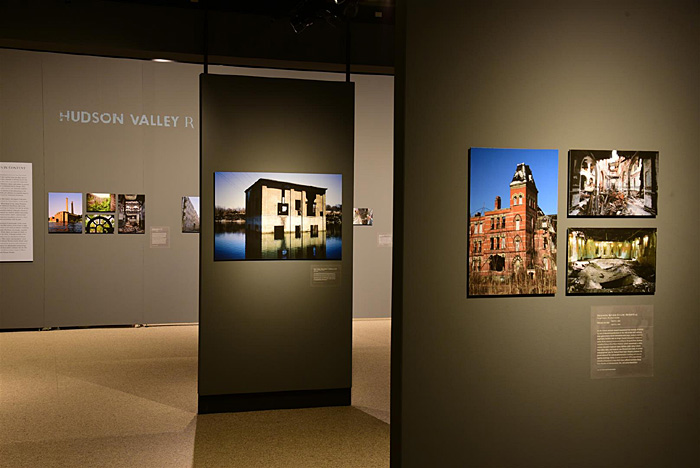 ______________________________________________________________________________
We also thankful to all of our families, friends, and all of our readers who've attended the exhibit, bought our book, and followed the website. Thanks for keeping up.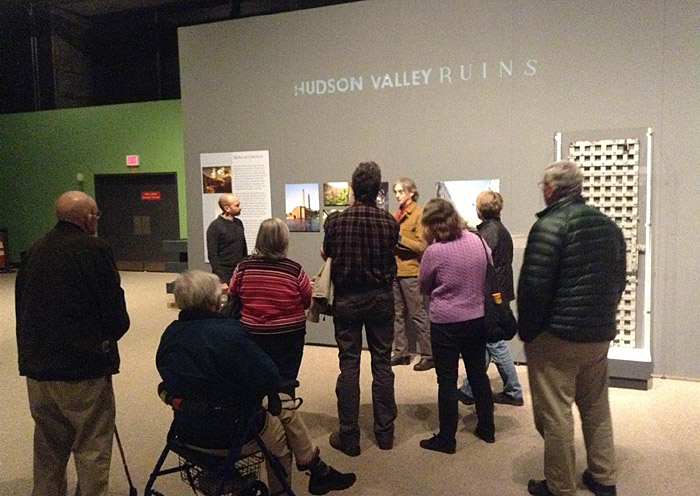 We had a lot of fun leading gallery tours, which were a nice diversion from the usual lectures we present. It is hoped that another institution may be interested to display "Hudson Valley Ruins."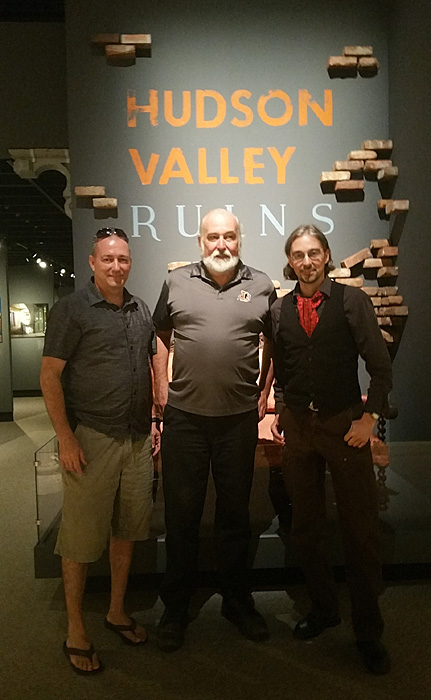 And of course our families and friends helped us out along the way. There is a lengthy list of acknowledgements in our book, but here's a photo of myself with my brother Chris and our high school photography teacher Thom Johnson. Our dad always toted a camera around but Chris was the one who took the best photos with our Olympus OM-10. I wanted to take photos as good as he did (and I'm still trying!). By the time I got to high school I had my own Minolta X-700 and a couple good lenses, purchased at a camera fair in the basement of the Westchester County Center. Thom Johnson recognized my particular interests in photography and local history and, perhaps unusually for a teacher, he lent me several books from his own collection, including Hudson River Villas. The book featured great old houses on both sides of the Hudson – some museums, some privately owned, some vanished, and some ruins. From there an obsession was born, into revealing the stories of ruins and about-to-be-demolished historic sites in the Hudson Valley. Continuing on that theme, Thom and I will present on the topic of fascination with ruins at the Irvington Public Library in April, look for further information here soon.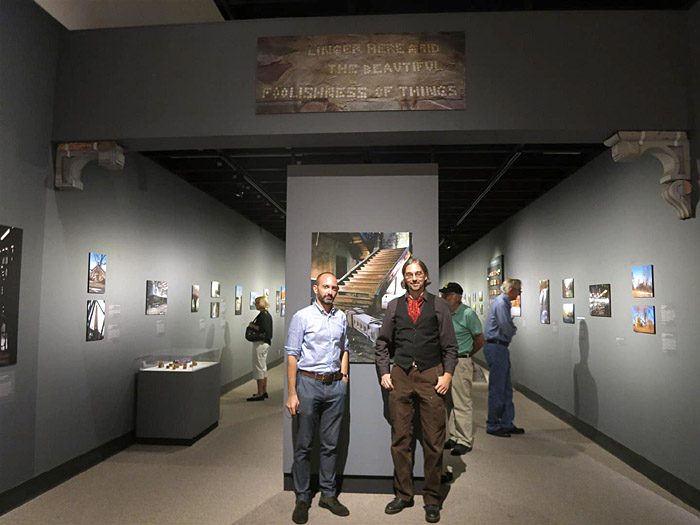 At the same time, Tom Rinaldi was doing exactly the same thing up in Dutchess County. Thanks to the internet, and our college websites, Tom emailed me and we connected in person at Bannerman's Castle on April Fool's Day, 1999. We started our own website in 2001, and the University Press of New England published our book "Hudson Valley Ruins: Forgotten Landmarks of an American Landscape" in 2006. We are very happy with their production of the book, and the hardcover edition has even sold out and the book was reprinted last year in paperback. The book and our website led to a couple articles in the Oswego Alumni Magazine, which caught the attention of fellow Oswego alumna Nancy Kelly at the New York State Museum a few years ago. And now here we are with our photos on display at the Museum. It's been an awesome ride, and we'll continue to keep it up in one form or another. Lecture requests continue to come in, and the next one up will be at the Marlboro Free Library on April 19, at 7pm. See you there.
Thanks everybody and Happy New Year!