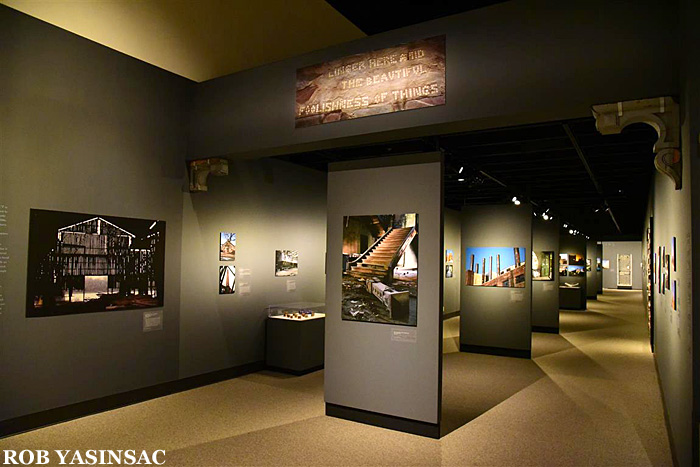 Greetings all!
"Hudson Valley Ruins" remains on view at the New York State Museum in Albany through December 31 of this year. Tom Rinaldi and I will lead two more gallery tours on November 18, at 1pm and 3pm. Once again, we've been incredibly lucky to have our work hosted by the New York State Museum, and we've had a lot of fun doing the gallery tours and lectures, and it's been great meeting people who've come from far and near to attend. Thank you so much.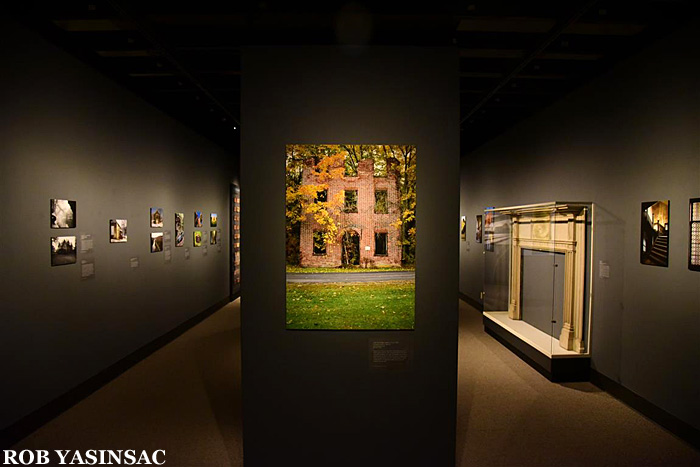 So, if you haven't seen the exhibit yet, or if you have, but especially if you haven't, time is running out to see our show. I'm sure I'll visit a few more times myself, but November 18 is the last time that Tom and I will be there to lead tours of the exhibit. So please come on by and hear how we got into this fun little hobby of photographing ruins, some of which we first noticed during our childhoods and then later saw disappear right before our own eyes, with cameras in hand. We'll talk about our favorite photos and share some histories of the sites and give updates on places that have changed even since our book came out in 2006. We hope to see you there!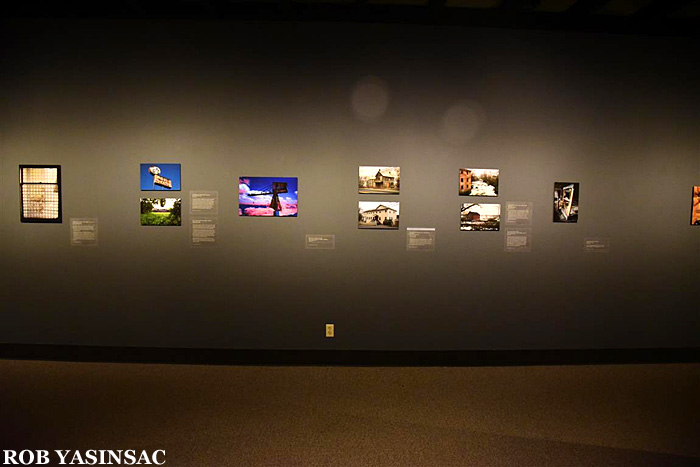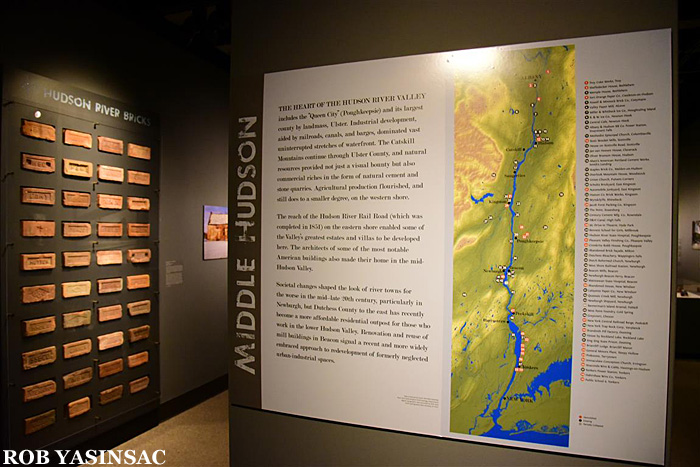 I know Albany is quite a drive from where many of you live but it's a pretty cool place, and you could certainly make a full weekend out of your visit. I really should have posted this a year ago (the exhibit officially opened September 24, 2016)… But there's still time to see the exhibit, so I've put together some recommendations for places to visit, eat, and stay in and around Albany, in order to help sway your mind on favor of a trip. Now, my idea of a cool place and my comfort level in various parts of a city may be very different than most people's, so proceed with caution, but I stand by my suggestions as worthy destinations.
NEW YORK STATE MUSEUM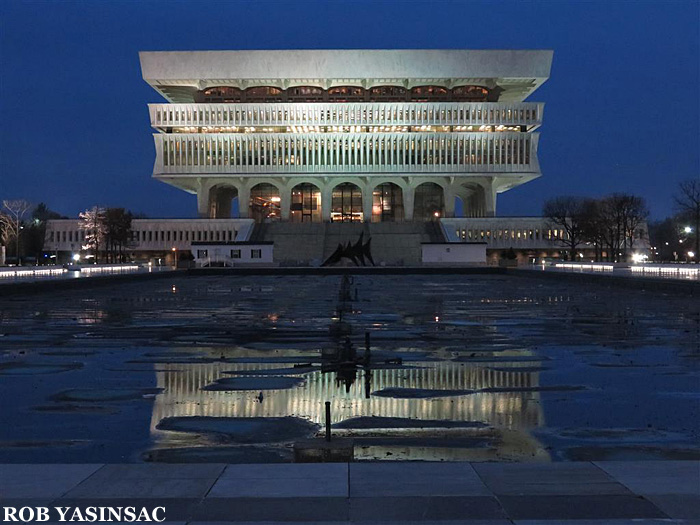 New York State Museum Cultural Education Center
First off, the New York State Museum is a truly awesome museum with fantastic architecture, art, cultural, and natural history exhibits. Here's just a few things you'll find: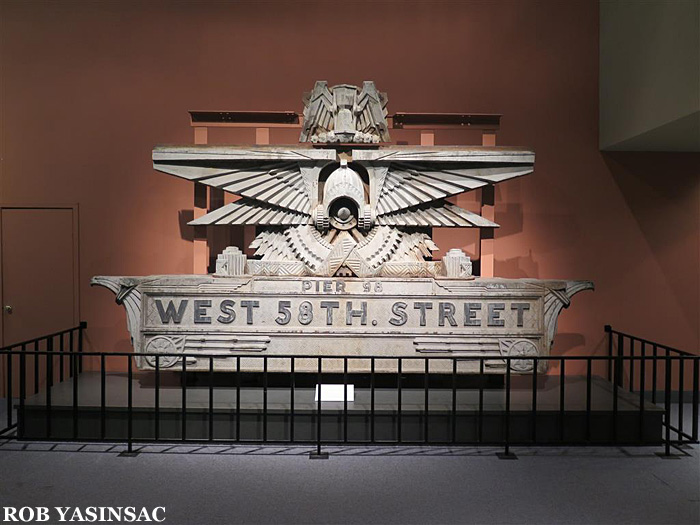 Architectural remnants.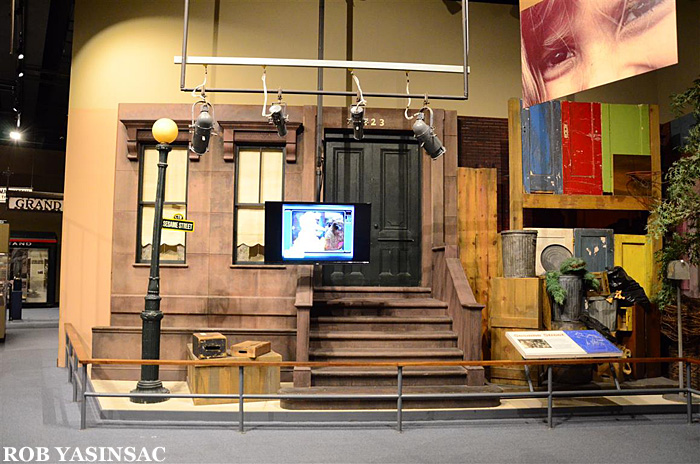 Sesame Street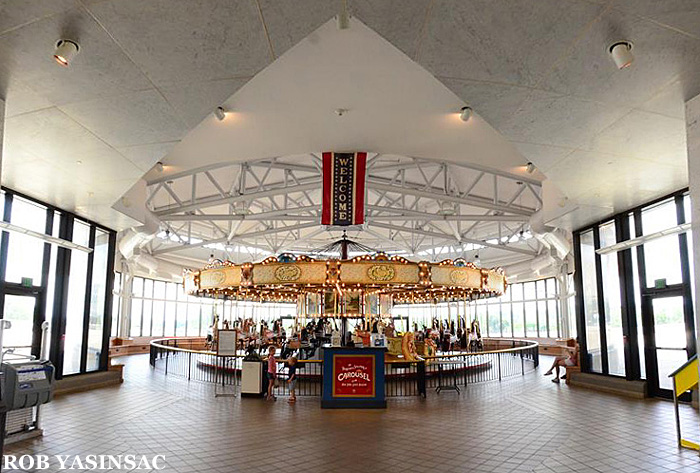 Historic carousel – a museum piece you can ride!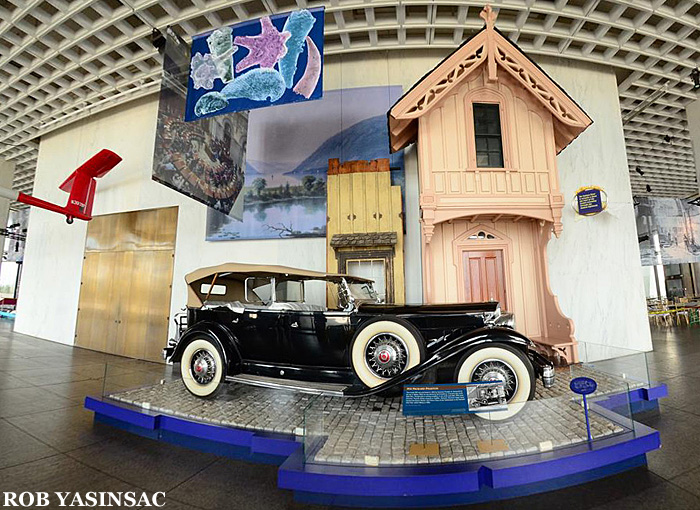 Cottage facade from the historic Hudson River estate Springside.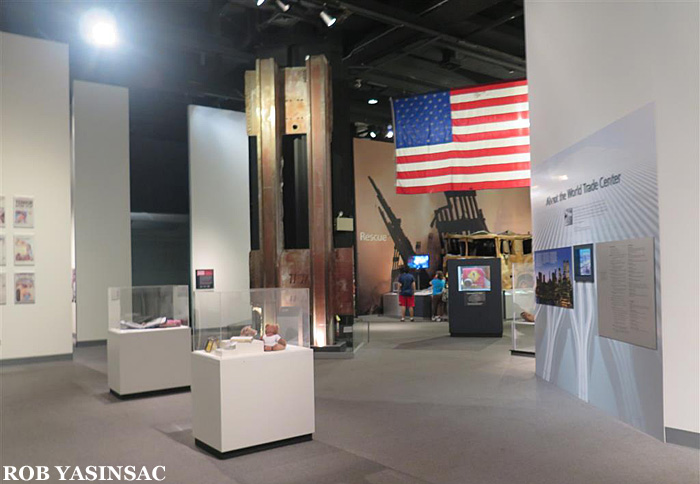 September 11 Exhibit.
Newly-opened exhibits tell the story of the Erie Canal, and New York State in World War I. Opening in November is an exhibit that will celebrate New York's Suffrage Centennial. Check them all out!
EMPIRE STATE PLAZA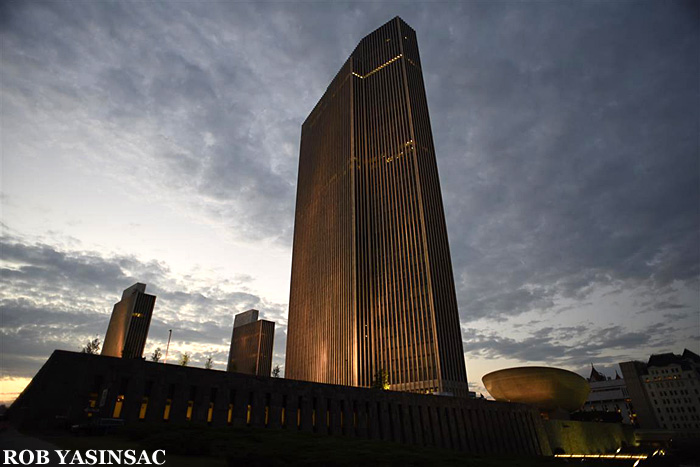 The State Museum and Cultural Education Center are located at the west end of the Empire State Plaza, anchored on the east by the New York State Capitol and flanked by Nelson Rockefeller's modernist state government complex. You can take a free tour of the Capitol, attend a concert at The Egg (I've seen Neko Case and Richard Thompson there, but unfortunately missed the Drive-By Truckers), or visit the observation floor at the top of the Corning Tower (again, free admission! Mon-Fri, 10am-3:45pm.)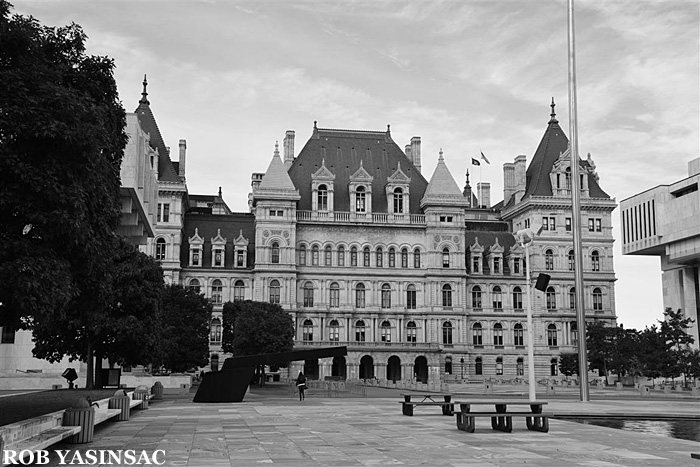 New York State Capitol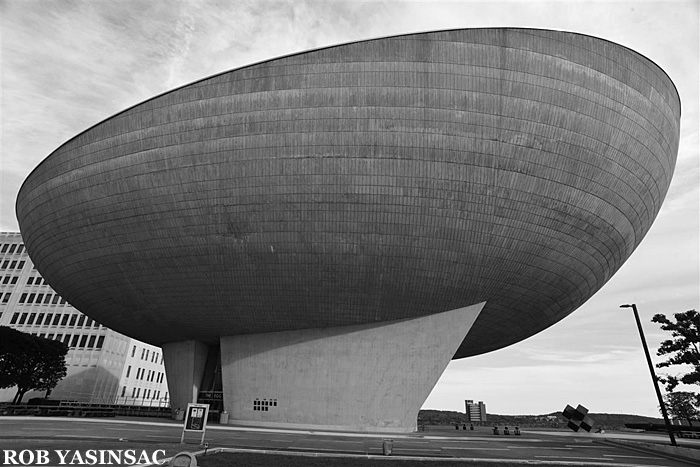 The Egg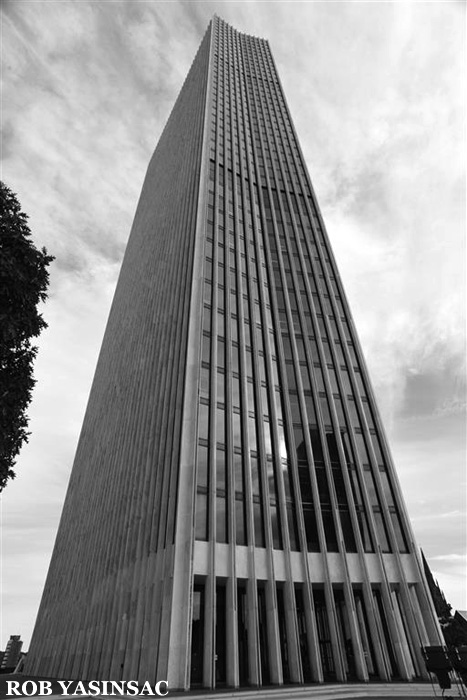 Corning Tower
Views from the top of the Corning Tower: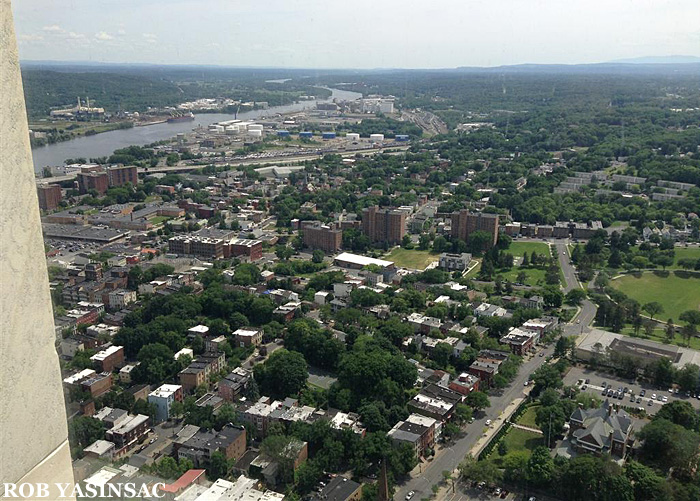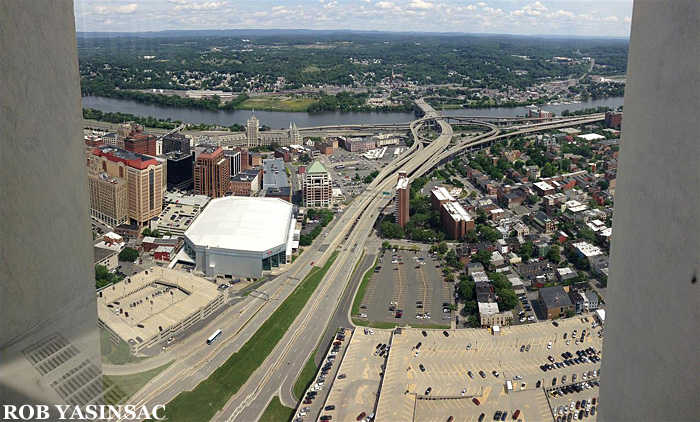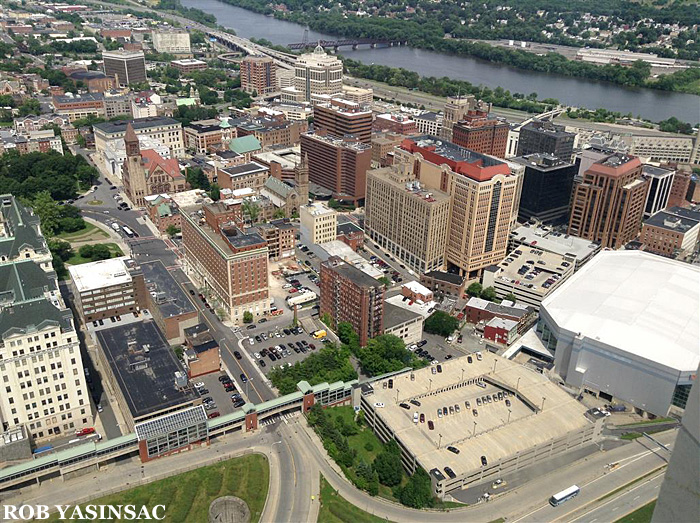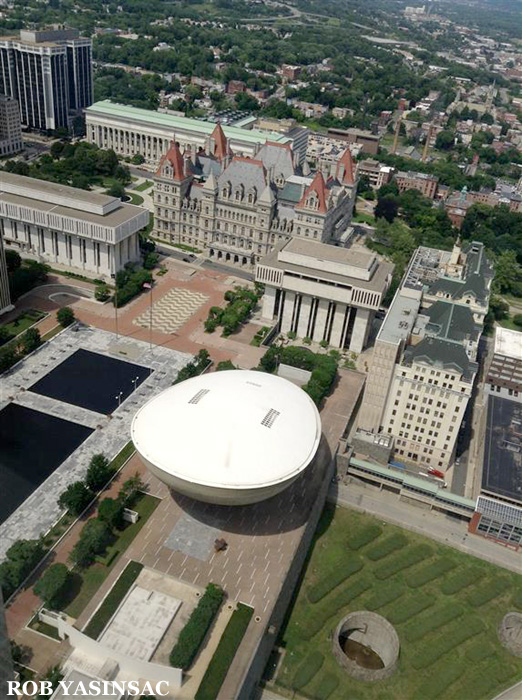 If you visit in the winter, you can even go ice skating at the Plaza! Again, free admission (but small fee for skate rental if you don't have your own blades). Check the Plaza website later this year for details.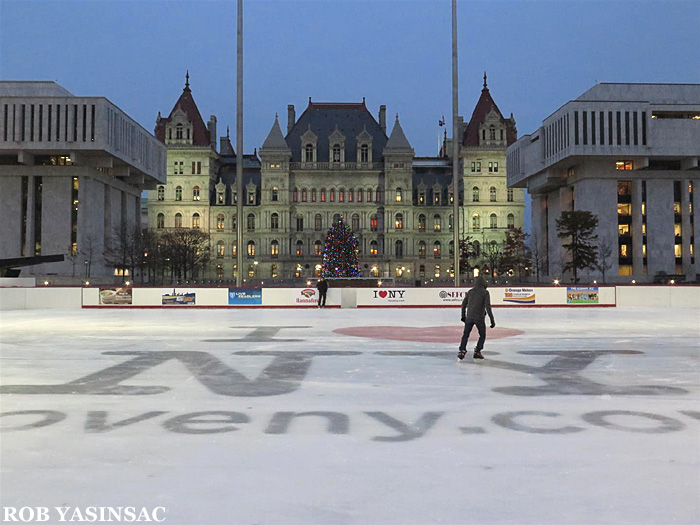 ARCHITECTURE
Albany has a lot of great architecture. Just by driving around or walking around randomly you are guaranteed to see fantastic buildings and historical locations.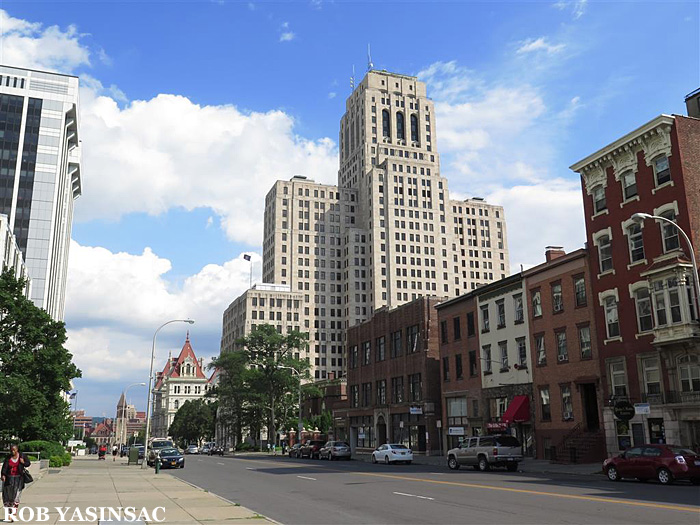 Alfred E. Smith State Office Building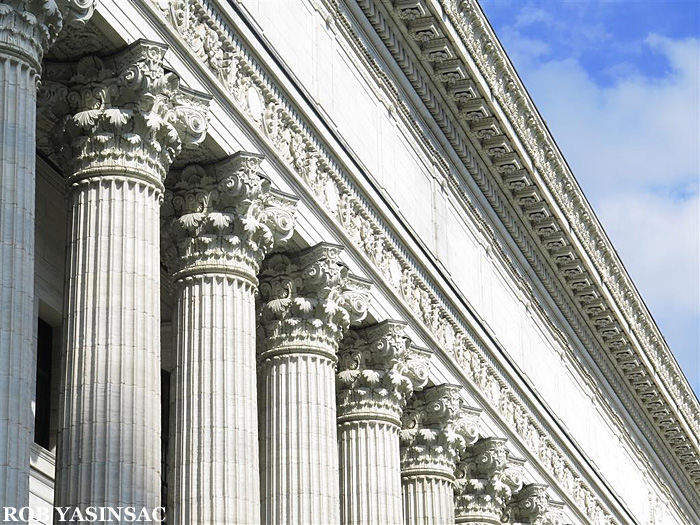 New York State Education Department Building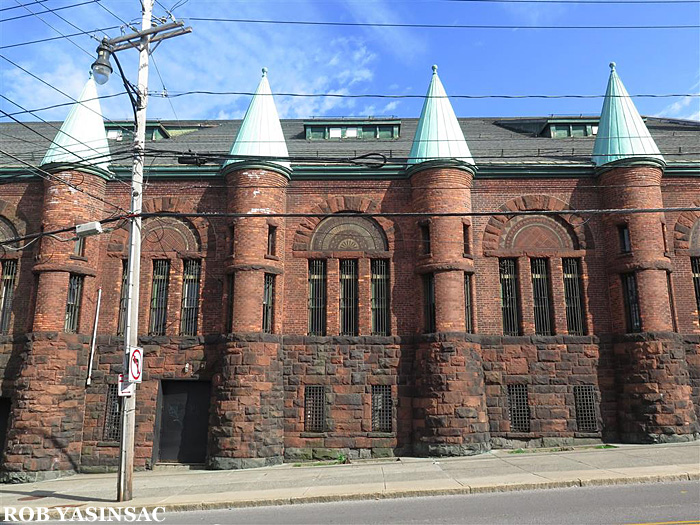 Washington Avenue Armory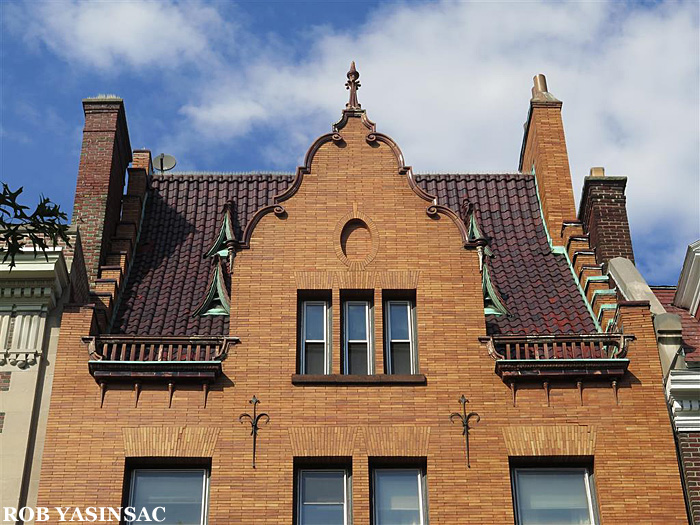 317 State Street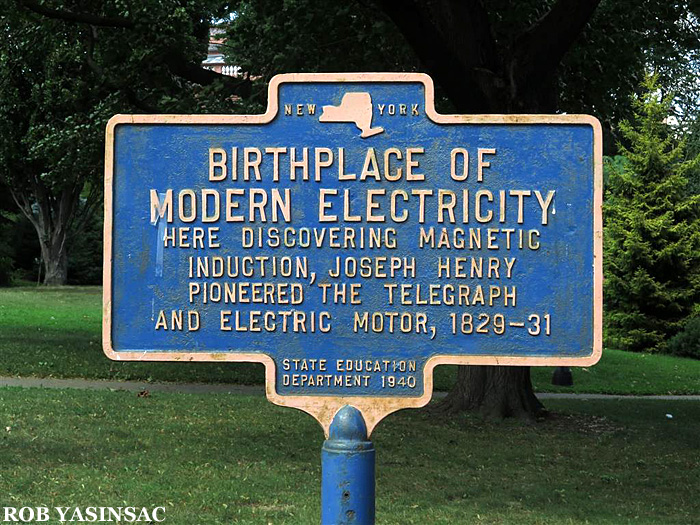 Close by the State Museum are the historic house museums Schuyler Mansion and Cherry Hill. Out by the Albany Airport is the Shaker Heritage Society. All are worth a visit and have important stories to share. The Albany Institute of History and Art is also a fantastic place – check out their incredible display of Hudson River School art.
An historic structure still in use stands prominently next to the State Museum Building. The impressive Cathedral of the Immaculate Conception, a survivor of the Urban Renewal program that wiped out the neighborhood that made way for the Empire State Plaza, is one of the very great church buildings I've been in. You might appreciate seeing it too, regardless of your faith.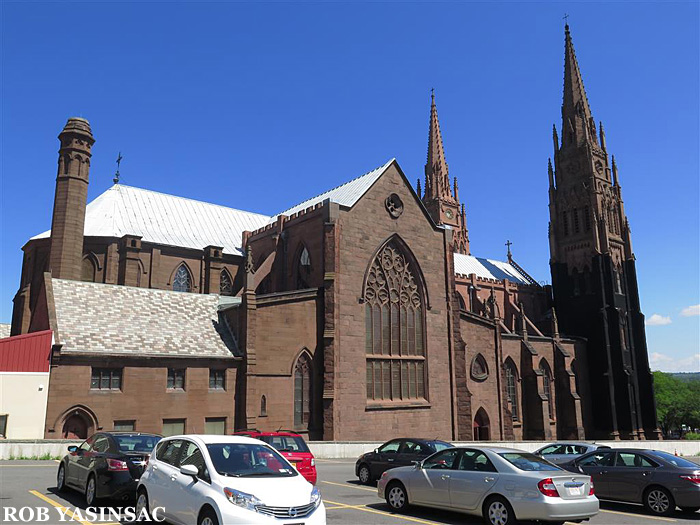 Cathedral of the Immaculate Conception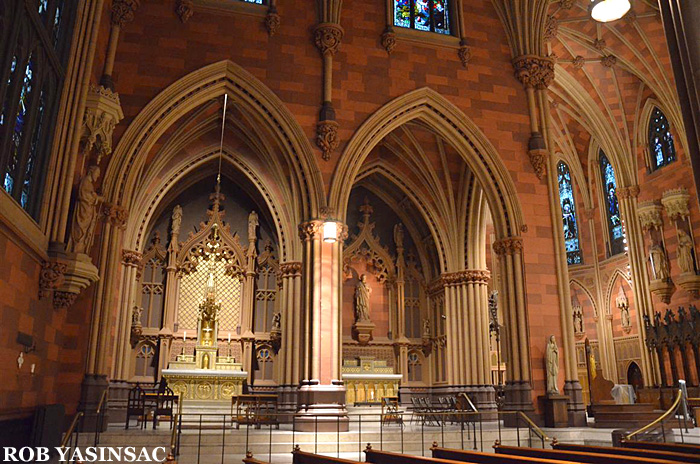 Cathedral of the Immaculate Conception
ABANDONED BUILDINGS
There are quite a few ruins and abandoned buildings in Albany, some very close to the State Museum: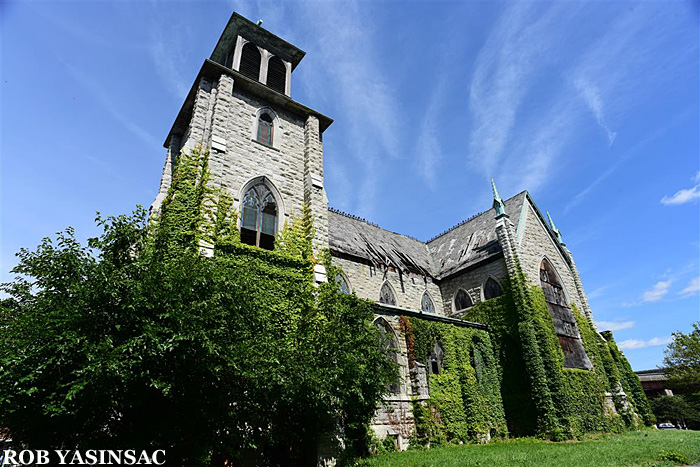 St. John's Roman Catholic Church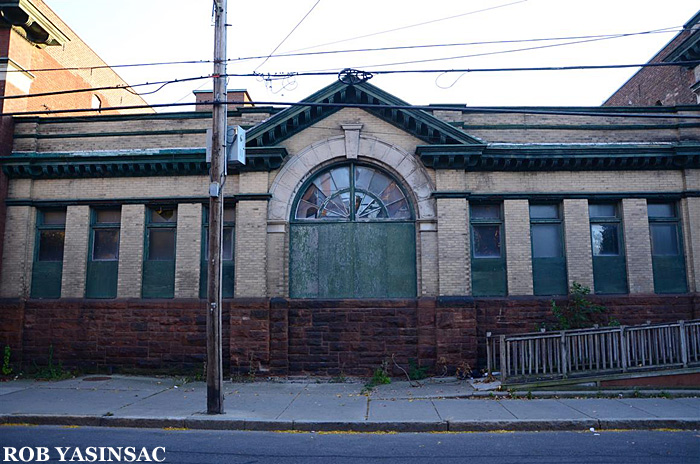 Public Bath House #2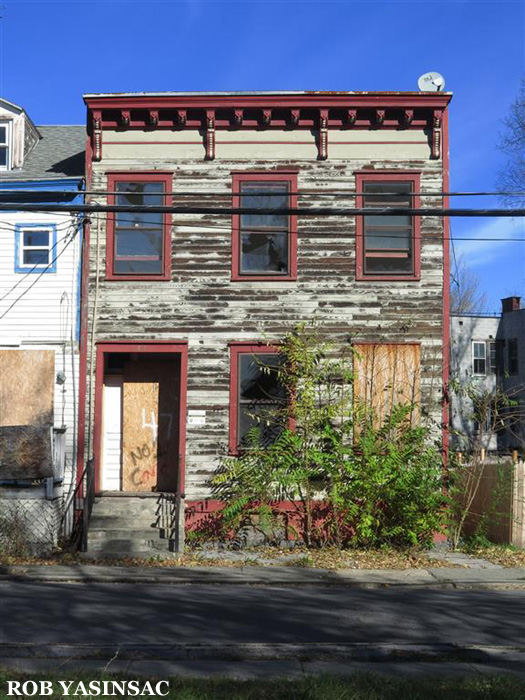 South End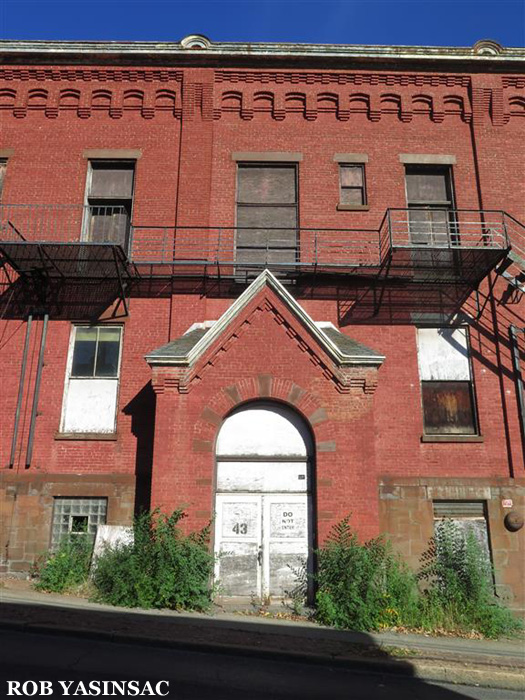 Public School
WHERE TO EAT
So, after running around all day you'll want a good meal. I prefer to pick out restaurants that have been around forever, or are located in an historic building or neighborhood, rather than a familiar national chain establishment. So, decor and ambience of that local, historical sort is of as much interest to me as the food itself, maybe more so. If a place hits both marks well, then all the better.
I highly recommend Lombardo's. Just down the street from the Museum, it has a spectacular neon sign out front and landscape paintings on the walls above the booths. I can imagine it was *the place* to go for all the business lunches and important social functions in another time long ago, and presume it still is to some degree today. Tom and I had dinner with family and friends there the very first day our exhibit opened, Lombardo's accommodated our group of 25 or so, and the food was great. I've also favored the Albany Pump Station (located in an historic municipal pump station) and City Beer Hall (formerly the building of the Albany Home Telephone Company). For vegetarian and vegan options, head over to hip Lark Street for Bomber's Burrito Bar and Berben and Wolff's vegan cafe.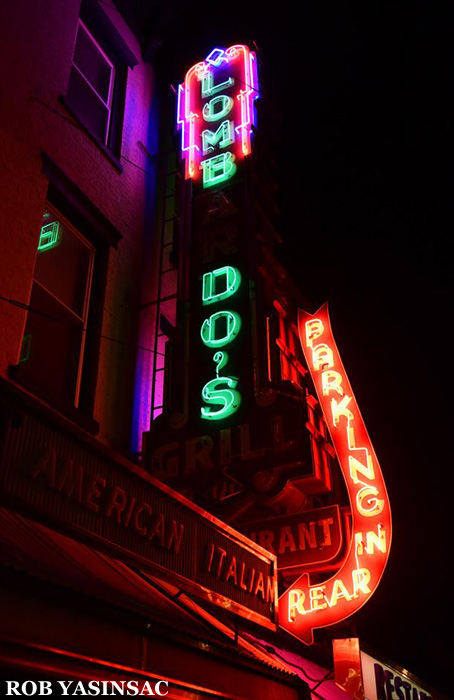 Lombardo's by night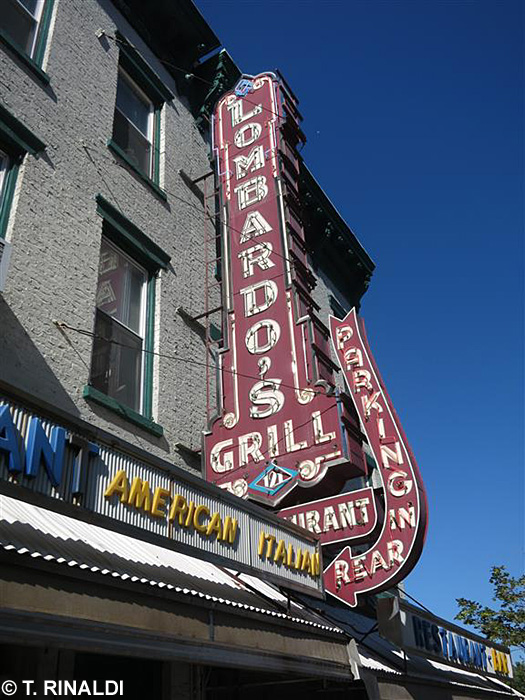 Lombardo's by day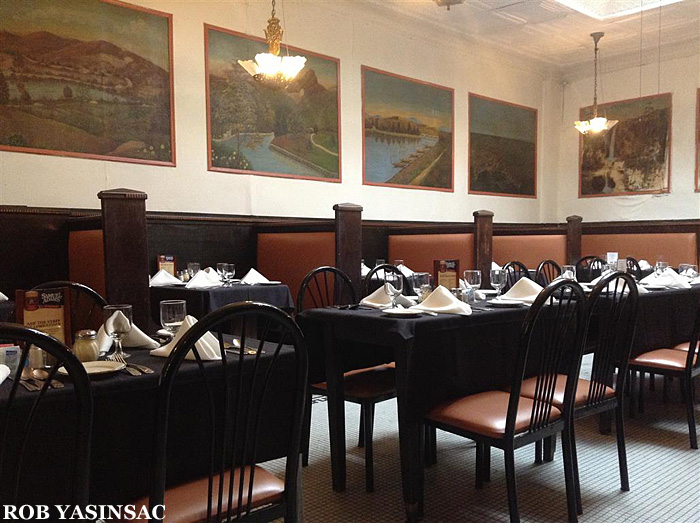 Lombardo's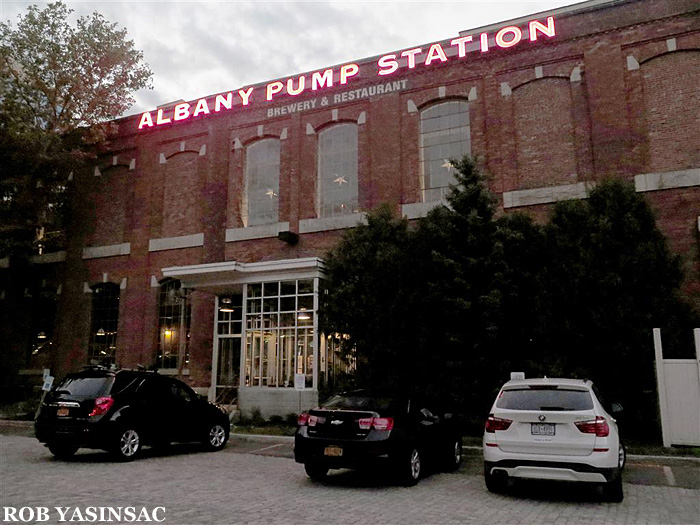 Albany Pump Station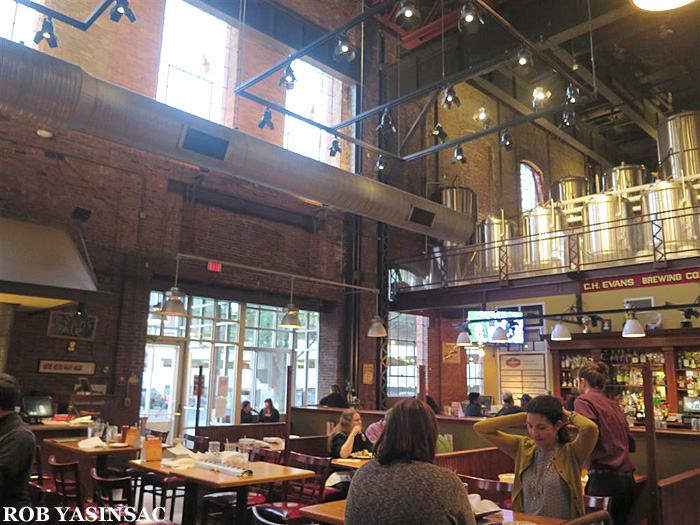 Albany Pump Station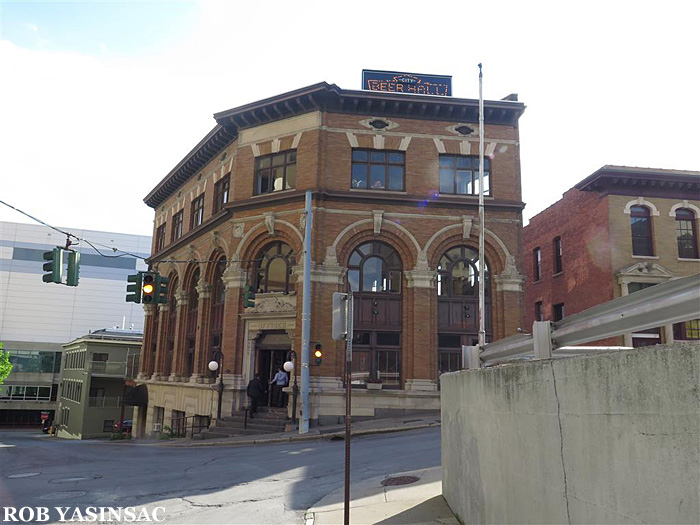 City Beer Hall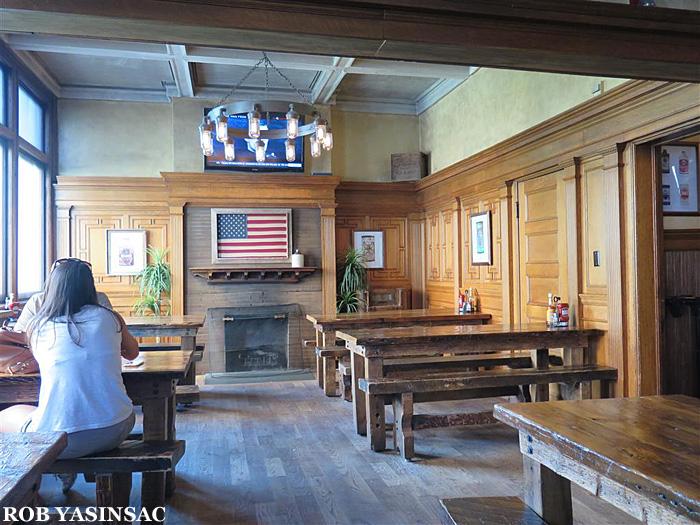 City Beer Hall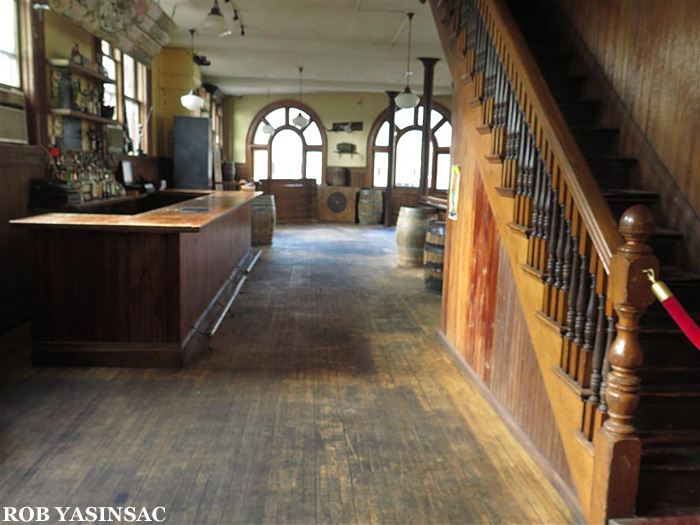 City Beer Hall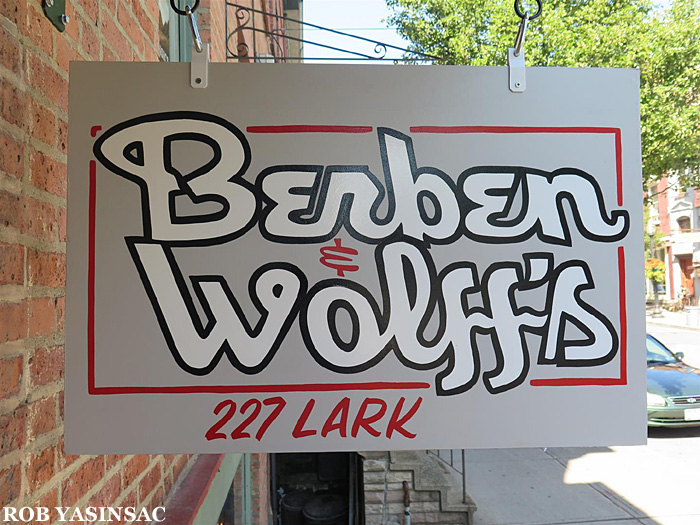 Berben & Wolff's
Tucked next to the Knickerbocker Arena is this little place which I have not yet patronized. Amo La Bella is open limited hours and, as one of the few old-time places that escaped demolition when the Knick was built, it must be pretty cool inside. I can't wait to get a plate of pasta there. We're just bummed out that we missed its neighbor Bella Napoli, demolished in 2012.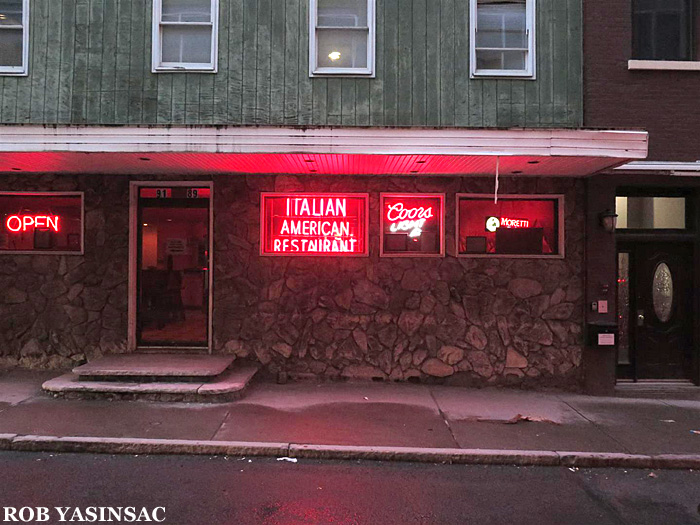 Amo La Bella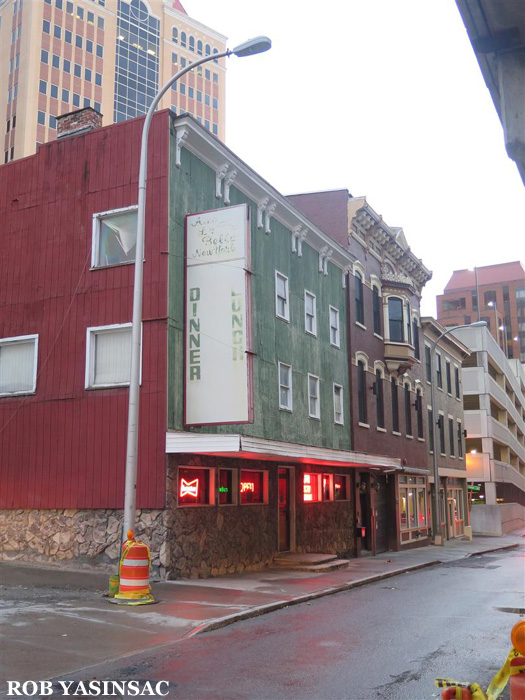 Amo la Bella
STAYING OVER
There are plenty of hotels in downtown Albany and over by the airport. You'll do fine with any of them, but for a unique experience there are some B&B's around town for comparable prices. I haven't stayed at any in Albany so I can't vouch for those, but I lucked out at the Olde Judge Mansion in Troy, across the Hudson River. The neighborhood is not upscale but it's fine, and the house is very cool and the hostess was really nice and accommodating. Check it out!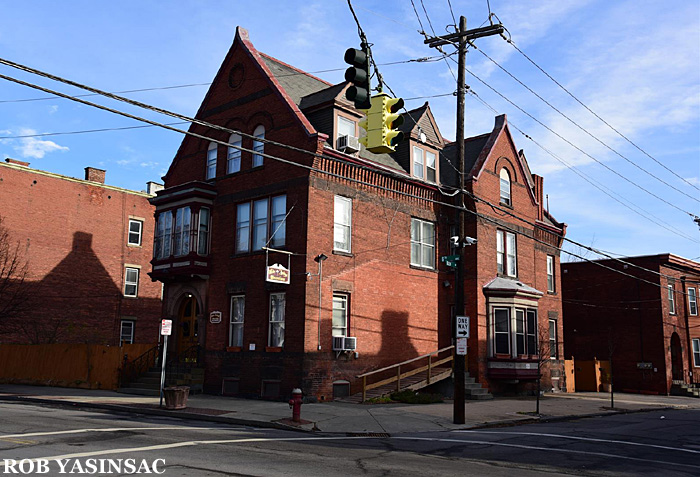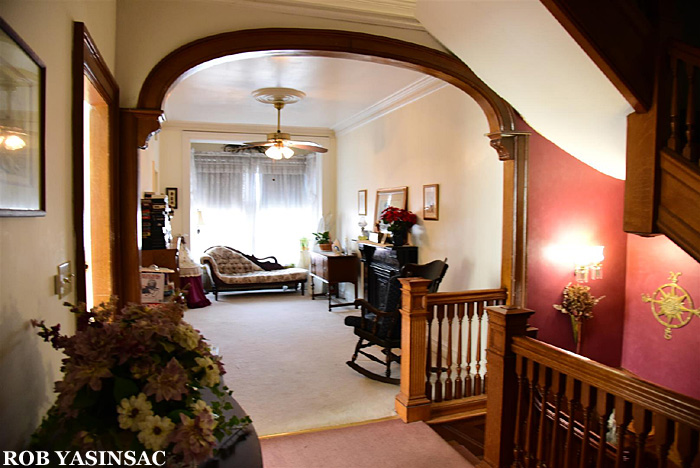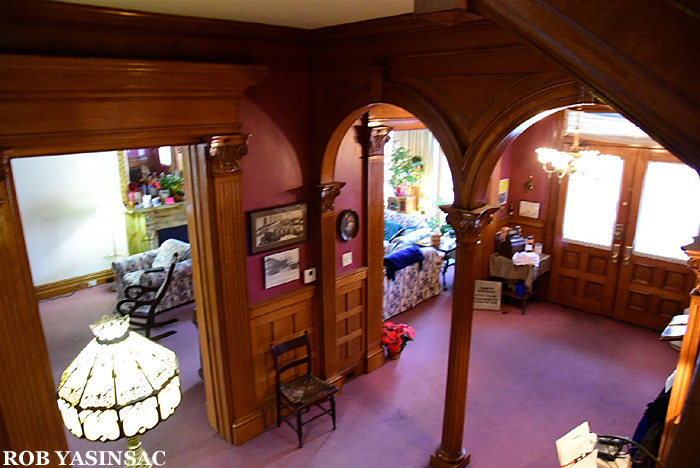 So, now that you know Albany is a really cool city with lots of interesting architecture to admire, great museums and historic sites to visit, and cool places to eat, come on up for a day or two, and view "Hudson Valley Ruins" at the New York State Museum before it closes December 31! Look for us next to the Mastodon =)