Commuters along the MTA Metro-North Hudson Line should have noticed that the New York Central and Hudson River Railroad Maintenance Shop at Harmon (Croton-on-Hudson) is undergoing substantial demolition and reconstruction. The work will include demolition and replacement of the eastern side of the Harmon Main Shop building with a two-track, 10-car double-ended Consist Shop; demolition of the Blowshed building, and demolition of the existing Recycling Center facility.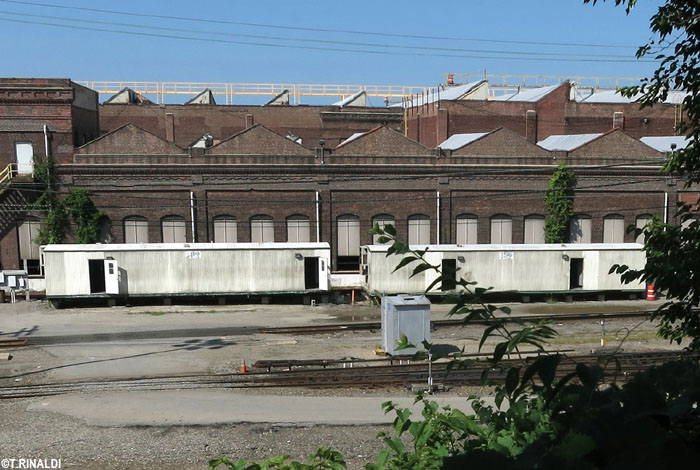 The Harmon Shop was featured in Frank Sanchis' landmark book "American Architecture: Westchester County, New York." Sanchis stated, of the shop:
"At Croton-Harmon stands a tremendous building, constructed in 1906 as the shop building of the Harmon Yards. This was, and still is, the terminus of the electric service on the Hudson Line, and the shop was designed to service both diesel and electric locomotives. A separate shop, servicing steam engines, which were discontinue din 1953, was demolished. The remaining shop features a saw-toothed, skylighted roof – a characteristic of many other large industrial buildings as well."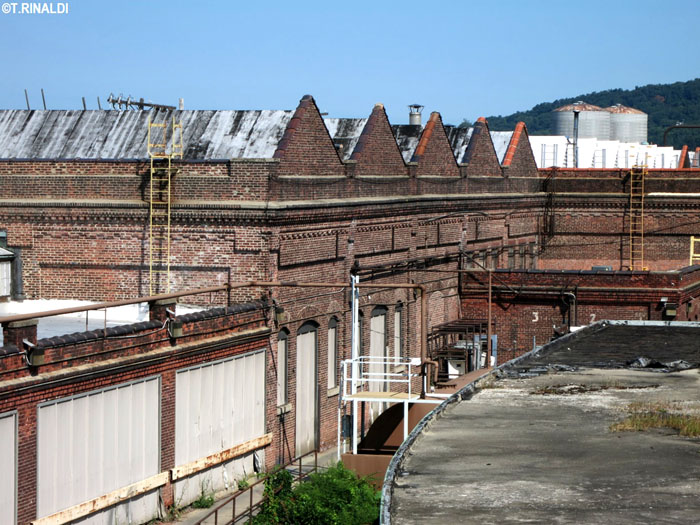 Further details of this project can be found at the following links:
http://www.eccoiii.com/news/harmon-shop-replacement–phase-v-design-build-project-award-89/
http://www.haks.net/project.php?mark-sub=mark-sub&scat_id=3&pro_id=167.
Thomas Rinaldi photographs are from August 14, 2015.