One of Westchester's oldest historical landmarks stands in peril in White Plains. The colonial home of Elijah and Ann Miller, presently a Westchester County Historic Site, is prominent for having briefly hosted George Washington at the time of the 1776 Battle of White Plains. Another White Plains house, the Jacob Purdy House, has been documented as Washington's primary headquarters during nearby battles in 1776 and 1778. Nevertheless the c. 1738/1770 Miller House is listed with the Purdy house on the National Register of Historic Places.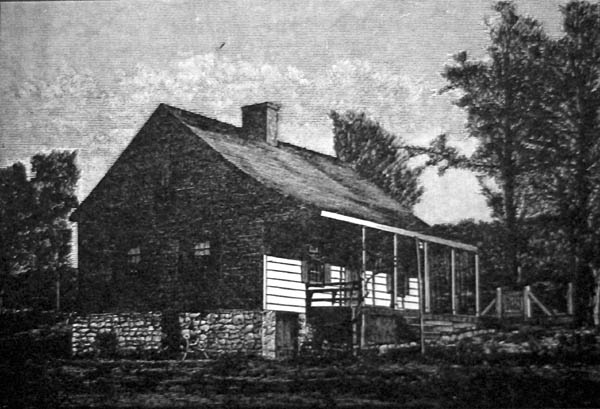 ABOVE: The Miller House as it appeared c. 1886 (History of Westchester County, ed. Scharf)
The County website lists extremely limited hours of operation for the Miller House. The building has been left to nearly fall into serious disrepair by the county executive, who has taken a hard-line stance on this kind of government spending, and legislators who have over-ridden the executive veto in order to provide funding for the house and to relocate it to a site with better public access.
Until then, the Miller House looks a little forlorn with a ragged green tarp hanging off its roof, and fenced off from curious visitors.