Today's Journal News features an article by Michael Risinit regarding efforts to clean up the grounds about the ruins of the Northgate estate in Hudson Highlands State Park in Cold Spring. On Saturday May 3 there will be another work day at the ruins as part of the "I Love My Park Day" program that will occur at New York State Parks and Historic Sites across the state.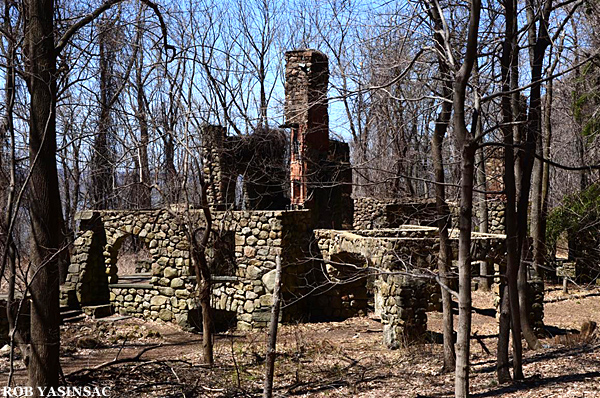 Northgate mansion ruins, April 19, 2014.
Additionally, the Hudson River Valley Review will publish in its forthcoming Spring 2014 issue an article written by Thom Johnson and myself that tells nearly all of the history of the estate and its owners as we currently know. The Review article will also feature historic photographs from the collection of Robin Huntington and from the collection of Stephen and Victoria Rasche of the mansion and estate grounds from the early 20th-century.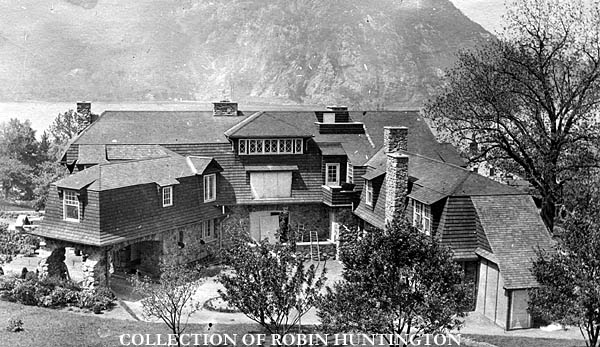 Mansion under construction for Sigmund Stern.
Permission granted to hudsonvalleyruins.org by Robin Huntington.
I will post a follow-up entry when the the Hudson River Valley Review is published later this month.