The National Railway Historical Society recently announced its first-ever list of endangered United States railroad landmarks. Included on the list are passenger stations majestic (Michigan Central Station in Detroit) and humble (Duffields Station in Virginia, believed to be the second-oldest extant station in this country).
The Hudson Valley is also represented on this list. A railcar known as the "Lion Gardiner", located in Kingston, NY (Ulster County) is listed as "an exceptional representative of fine railroad dining" during the "Gothic period" of heavyweight passenger cars. The Pullman company built the car in 1914 for the New York Central Railroad. The Delaware and Hudson railroad acquired the car in the mid-20th century. Later it was sold to the Empire State Railway Museum which used the car on an excursion line in Connecticut in the 1970s. Although not widely known in the mid-2000s, the Lion Gardiner was considered significant enough to warrant inclusion in the book version of Hudson Valley Ruins.
Long neglected, the Empire State Railway Museum, the Catskill Revitalization Corporation, and the Ulster and Delaware Railroad Historical Society are a partnering to stabilize, assess, and eventually restore the car for display or operation. To make a donation, visit www.esrm.com or mail the Empire State Railway Museum at P.O. Box 455, Phoenicia, NY, 12464-0455 (indicate "Lion Gardiner").
The following photographs were taken in June, 2005.
01.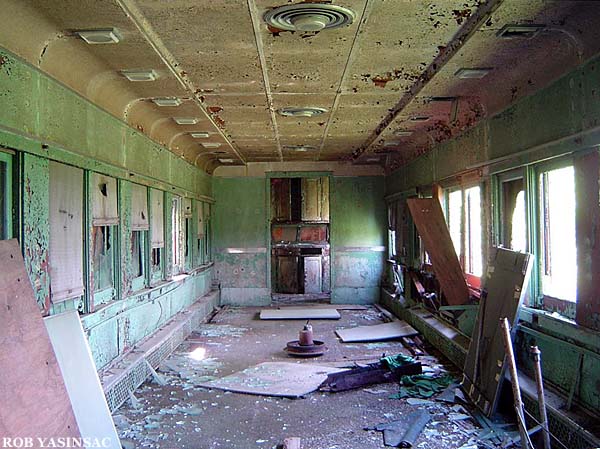 02.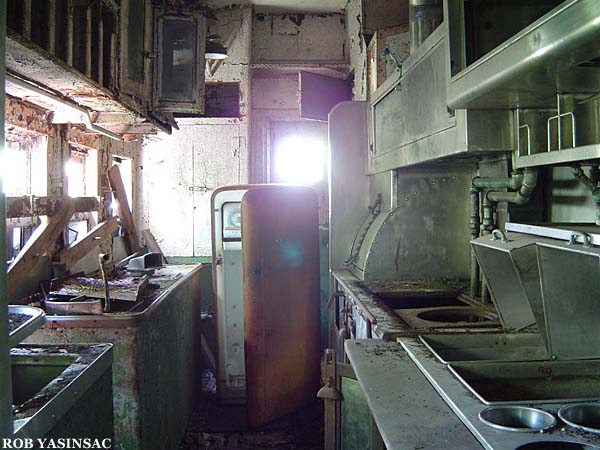 03.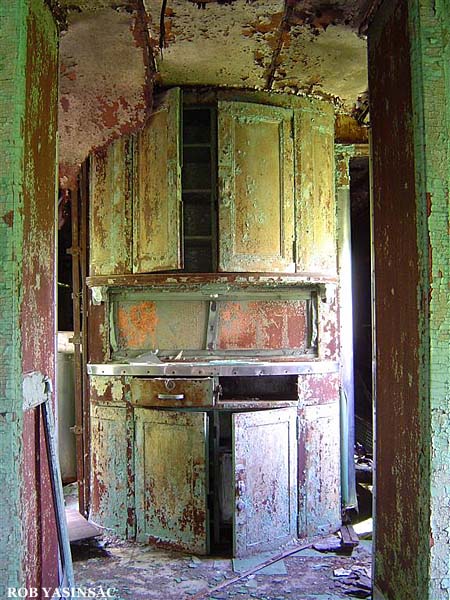 04.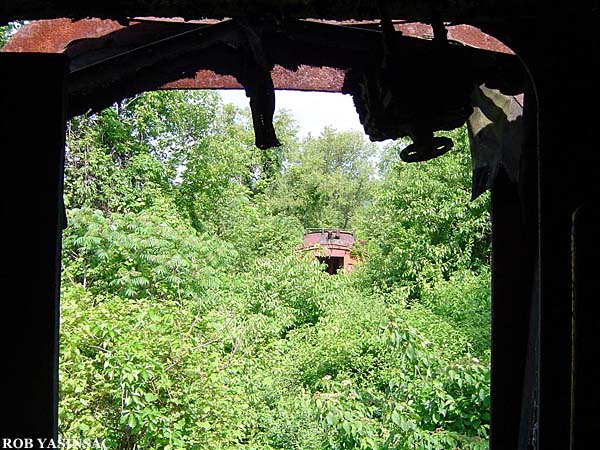 The following photographs are of other railcars nearby.
05.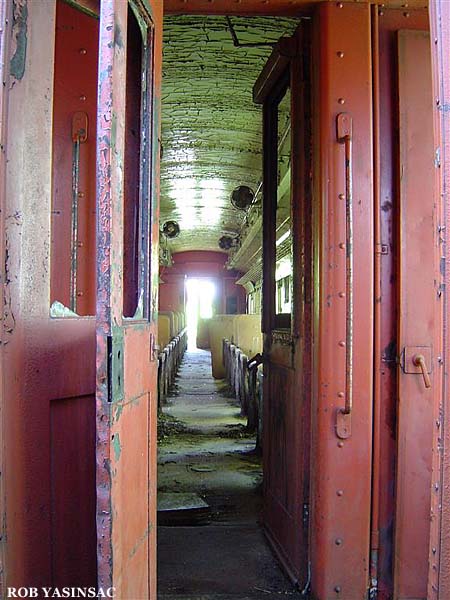 06.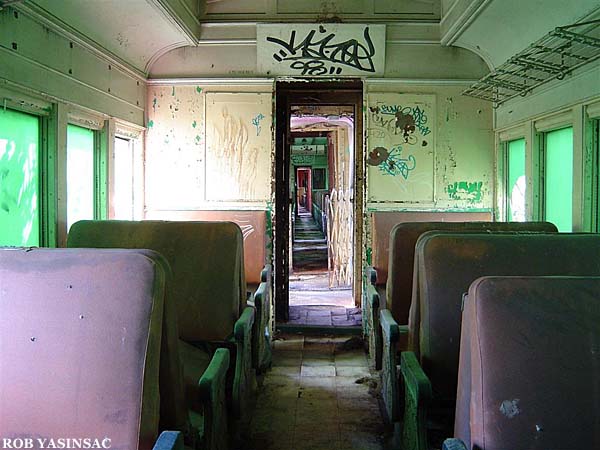 07.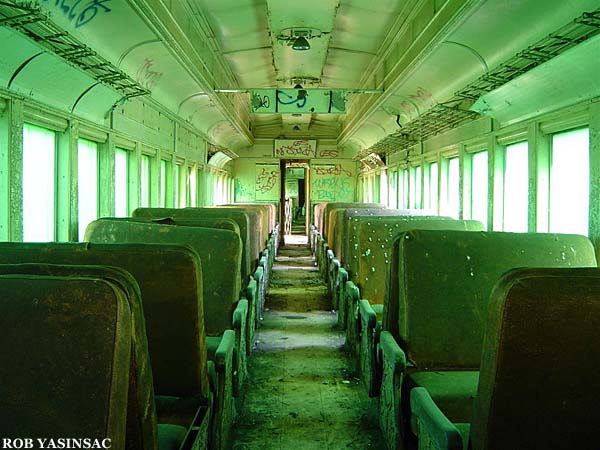 08.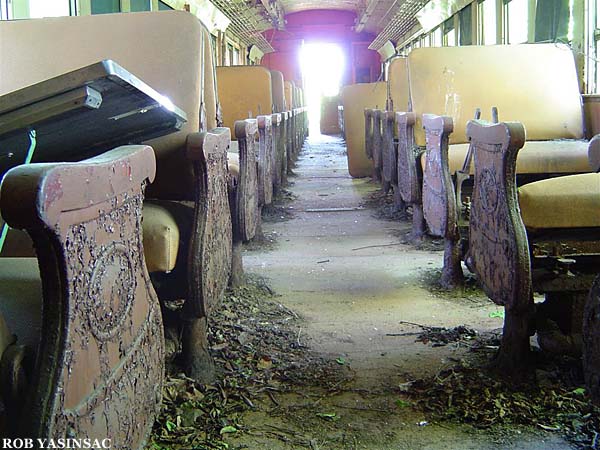 09.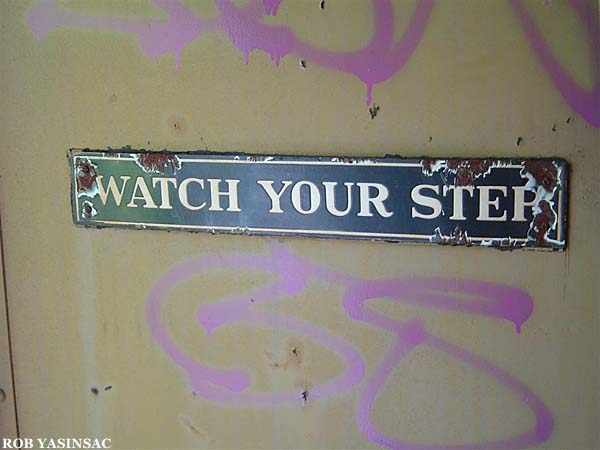 10.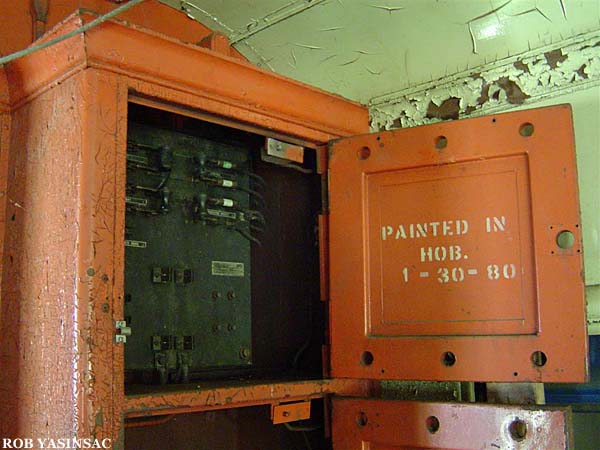 11.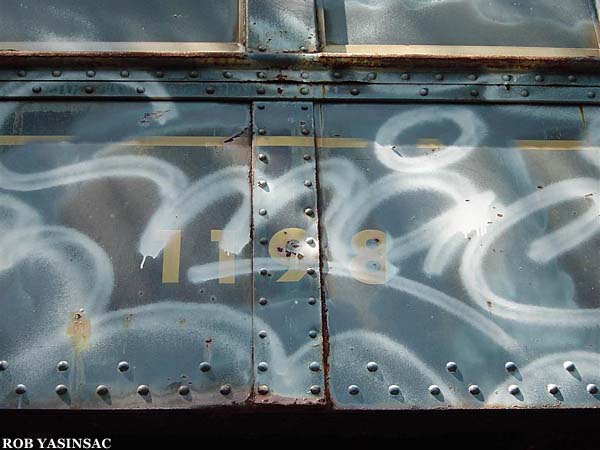 12.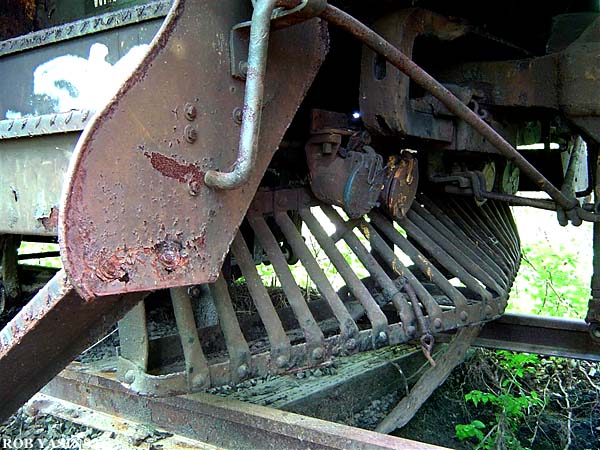 13.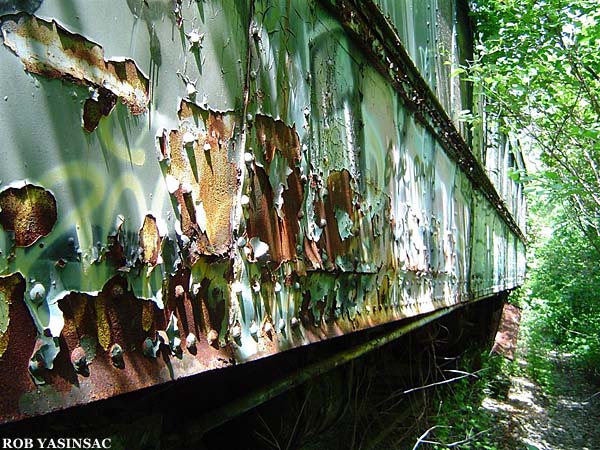 ____________________________________________
This week All Over Albany published a set of photographs of the interior of the Trojan Hotel in Troy, NY (Rensselaer County). The Trojan has new owners who plan to renovate the building. Best of luck to the O'Briens. Maybe they will restore and re-light the fantastic neon sign?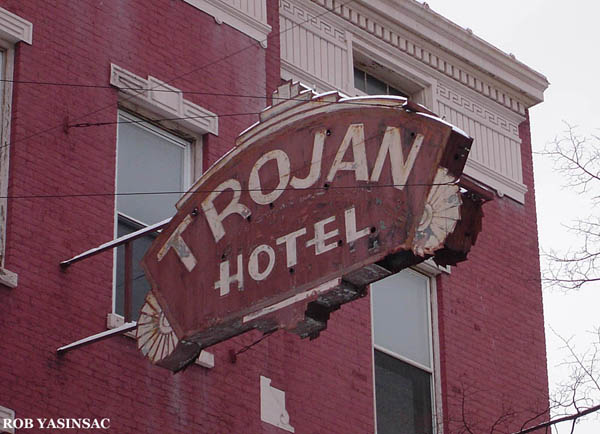 ____________________________________________
On the subject of neon, Tom Rinaldi will deliver his New York Neon lecture on Monday July 22, a historical date of some kind I think, at the New York Public Library-Mid Manhattan Branch, at 6:30pm. Tom just posted to his blog a set of great photos of fantastic signage that we observed during a walk around Newark, NJ. this past March.