St. Patrick's Church, Watervliet
Fred Rieck recently sent in these photographs of the demolition of St. Patrick's Church in Watervliet (Albany County). Strictly speaking of buildings, this is about as heart-breaking as it gets. This perfectly good building served the community until September 25, 2011. The church then sold the building to a developer who announced plans to build a supermarket on the site. Over the winter of 2012-2013 the new owner stripped the building of architectural elements and then demolition began in April 2013.
The following photographs show the last of St. Patrick's Church as it appeared May 4, 2013.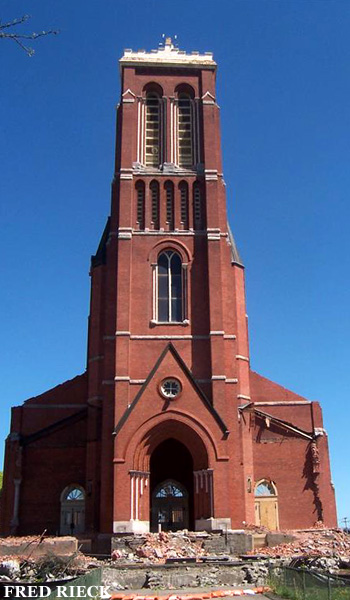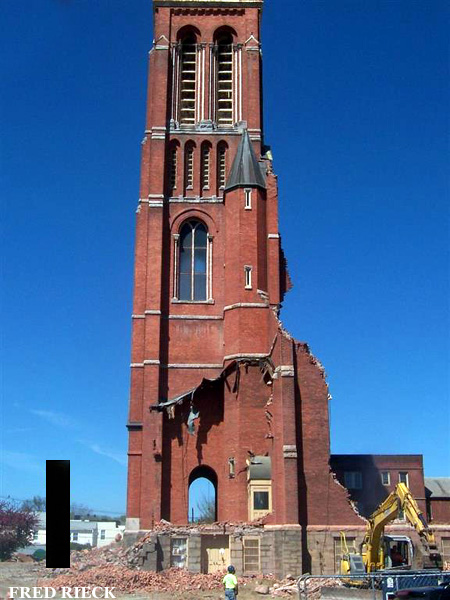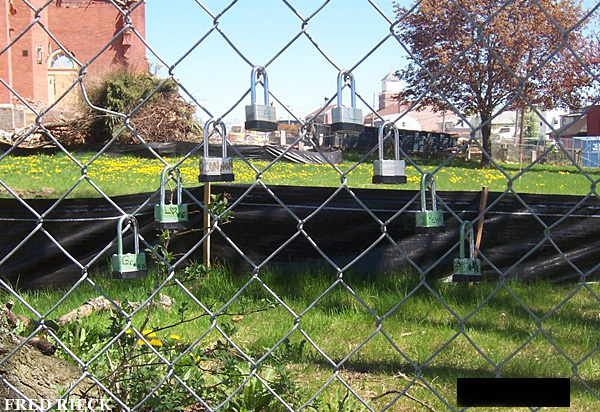 I'd be interested to hear the significance of the padlocks.
___________________________________________
Second Reformed Church, Philmont

A fire seriously damaged the 180-year-old Second Reformed Church of Philmont (Columbia County) on January 15, 2013. The church building was subsequently demolished. Fred Rieck took the following photographs on March 3, 2013.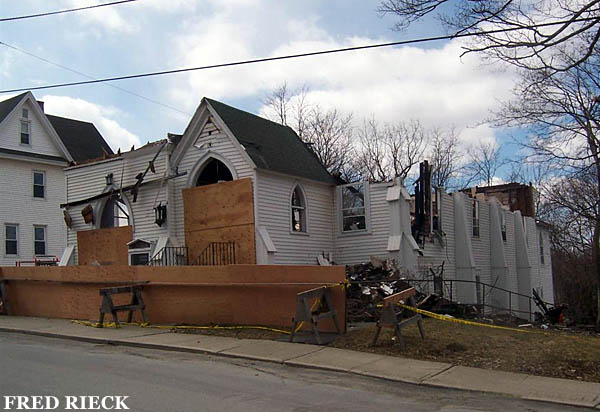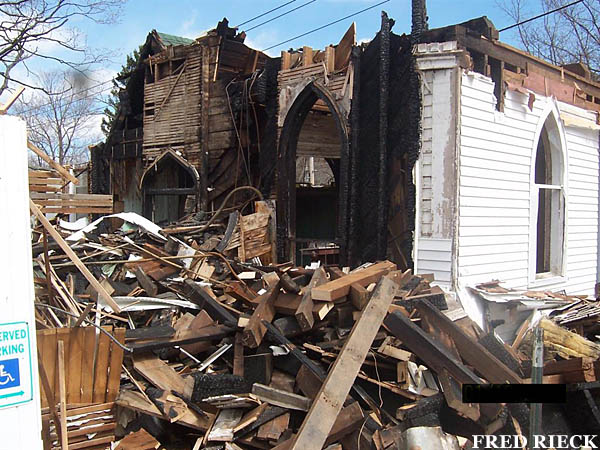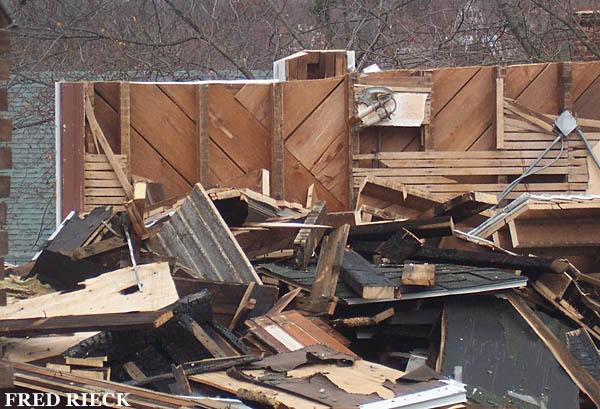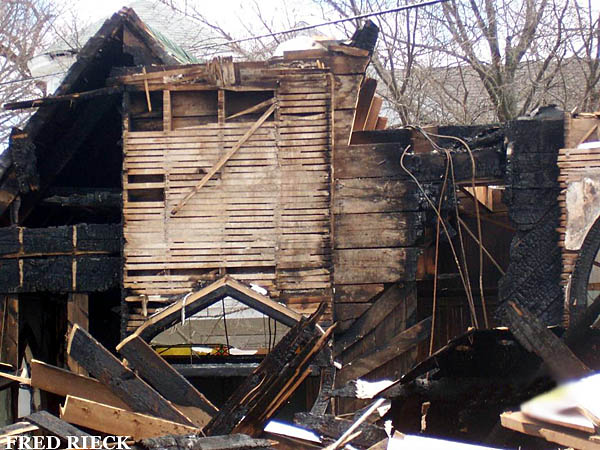 ____________________________________________
Central Hudson Gas and Electric Horton Sphere, Poughkeepsie
Sometime around the winter of 2012-2013 Central Hudson Gas and Electric demolished their Horton Sphere on the Poughkeepsie waterfront. The sphere stored gas for home heating.
Tom Rinaldi took the following photograph of the Sphere with the Poughkeepsie Railroad Bridge (Walkway Over the Hudson) in the background. (A fantastically-composed photograph of industrial-design goodness, if I may so so.) Matt Kierstead took the second photograph in June 2011 from the Walkway, and the third image is a Central Hudson Gas and Electric logo that suggests the sphere to be an iconic part of the company's brand.
This 2008 article explores the architectural values and preservation possibilities of the Poughkeepsie Horton Sphere and other examples of domed structures.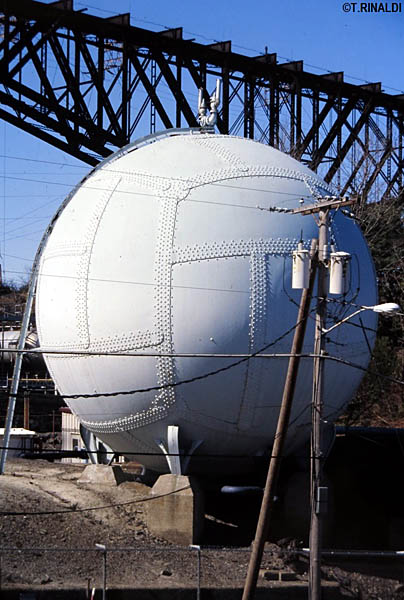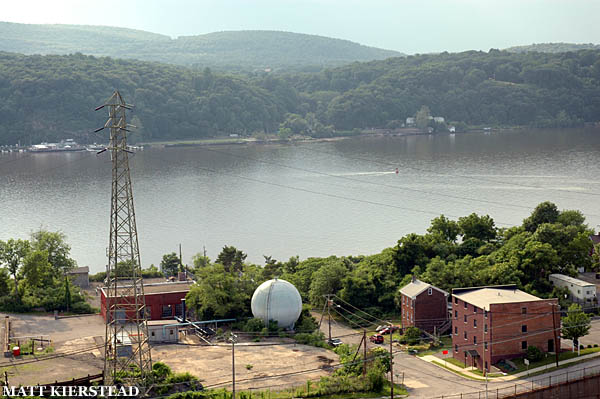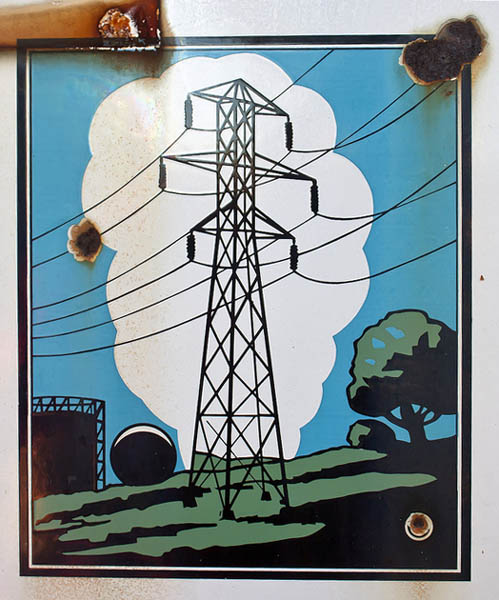 _____________________________________________
Also, the Saugerties Times published an article on April 25, 2013 about the plan to demolish Clovelea, the Sheffield mansion, and the debate about the cost to restore the house.
_____________________________________________
UPDATE: MAY 12, 2013
The bell tower of St. Patrick's Church is staving off demolition. Hm, maybe the contention that it was in bad shape was greatly mistaken.
Also, the City of Albany commenced "emergency" demolition of seven houses on Lexington Avenue.