Thomas E. Rinaldi and Robert J. Yasinsac, co-authors of Hudson Valley Ruins: Forgotten Landmarks of an American Landscape, will be joining the Landmarks Preservation Society of Southeast for a special event at the historic Walter Brewster House in the Village of Brewster on April 14th at 3pm.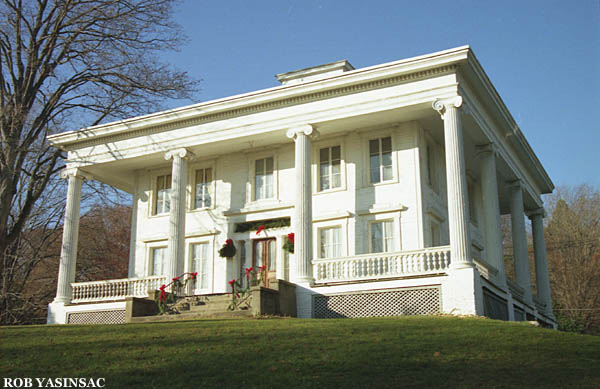 Walter Brewster House, December 3, 2001.
In an effort to raise awareness for the plight of neglected historic sites, the book Hudson Valley Ruins offers a long overdue glimpse at some of the region's forgotten cultural treasures. Many of these buildings are listed on the National Register of Historical Places, and a few are even National Historical Landmarks. But in spite of their significance, these structures have been allowed to decay, and in some cases, to disappear altogether. In addition to great river estates, this presentation profiles sites more meaningful to everyday life in the Valley: Churches and hotels, commercial and civic buildings, mills and train stations.
The Landmarks Preservation Society of Southeast is proud to host Thomas E. Rinaldi and Robert J. Yasinsac as they discuss their book and provide an interesting perspective on historic preservation in the Hudson Valley. Thomas E. Rinaldi grew up in Pleasant Valley, just east of Poughkeepsie, New York. Rinaldi holds degrees in history from Georgetown University and in historic preservation from Columbia University. He the author of the new book New York Neon.
Robert J. Yasinsac, a native of Tarrytown in Westchester County, has been photographing the Hudson Valley since 1994. His first book, Briarcliff Lodge, was published in 2004 by Arcadia as part of its "Images of America" series.
The Landmarks Preservation Society of Southeast welcomes the public to the Walter Brewster House at 43 Oak Street, Village of Brewster, NY on April 14th at 3pm and encourages all attendees to become members of the Landmarks Preservation Society of Southeast. The event will include light refreshments, a summary of the past year's activities, plans for the future and guided tours of the Walter Brewster House in addition to the presentation by the authors.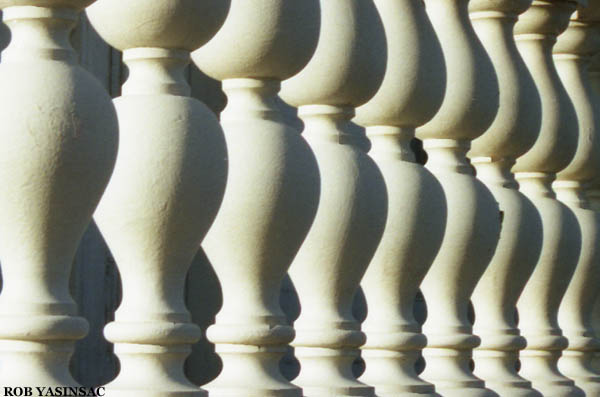 Walter Brewster House, December 3, 2001.
_____________________________________________
In addition to this Hudson Valley Ruins presentation, there are other HVR-related presentations coming up this year that will be of interest to readers of this website.
The Croton Friends of History will host three presenters beginning with Jessica DuLong on Thursday June 27. DuLong will speak on her book My River Chronicles and her experience working in the engine room of the fireboat John J. Harvey. I included My River Chronicles in my list of Hudson Valley Ruins-related book recommendations last fall.
On Thursday September 5 I will with share my photography of the demolitions of Shea Stadium and Yankee Stadium and my perspective of preservation and historic sports arenas.
Then on Thursday November 7 Tom Rinaldi will present his new book (by then nearing its first birthday) New York Neon.
All Croton lectures begin at 7:00 p.m. in the Ottinger Room at the Croton Free Library, 171 Cleveland Drive, Croton-on-Hudson, NY.
I hope to see all of you at one, if not all, of these lectures!
Thanks,
Rob