It was just about a year ago when Hurricane Irene rolled in and caused all sorts of havoc. Towns throughout the Northeast suffered damage from flooding that occurred as a result of the hurricane. Damage was particularly intense throughout Greene County, NY. Hit hardest there of all was the little town of Prattsville, located on the Schoharie Creek.
I had once before been to Prattsville to visit Pratt Rock. On the hill just east of town are sculptures set in the rock, supposedly carved by a man who panhandled from Zaddock Pratt, for whom the town is named. Not quite Mount Rushmore, it is nonetheless a regional attraction that one with an interest in such historical matters ought visit at least once.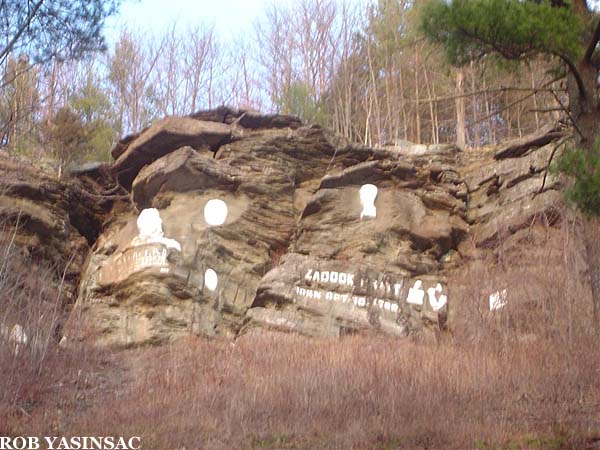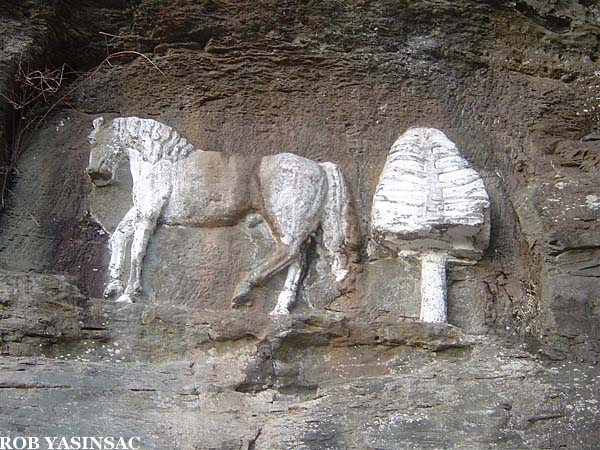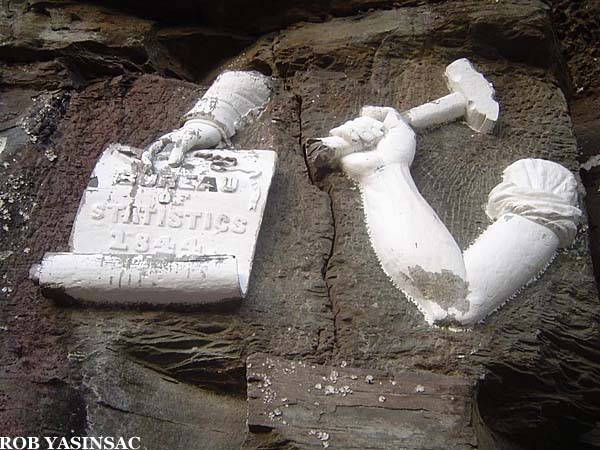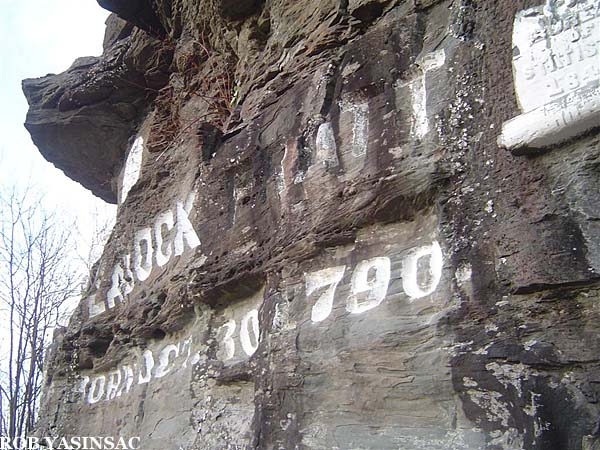 After Irene, I did not visit Prattsville to view the devastation. Maybe I didn't have the time, I don't remember, but I probably would have felt a bit voyeuristic to trudge up there with cameras to see some other people's sorrow and misery as it was still unfolding. A documentary project like that is best performed by someone with a personal investment in the community. Photographing the ruins of Prattsville was undertaken by Larry Gambon at the request of the Pratt Museum, which is displaying his images through October 30, 2012.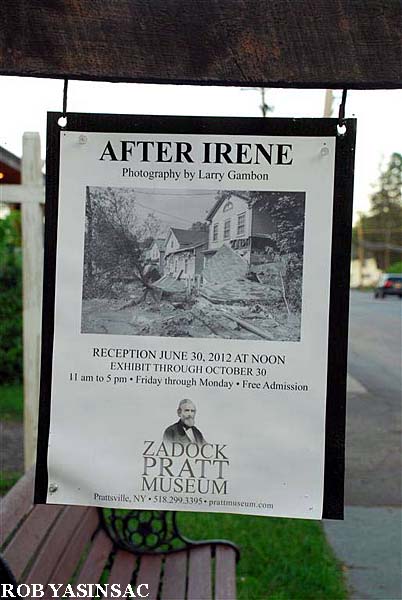 I recently spent a weekend in Cooperstown. It was my third time in that vicinity in as many years, and each time that I have gone there I have taken a different set of local roads. This time I took Route 23 East out of Oneonta, across Delaware County and just over the county line was Prattsville. It was getting near sunset by the time I arrived, but there was time enough to wander the main street and photograph the houses that are still unoccupied. Homes most representative of the storm damage, such as this house that was totally knocked off of its foundation, are gone while some homes show signs of repair work underway. I do not know if the remainder of the still-unoccupied dwellings will be renovated or if the funds for demolition and removal are not there yet.
All Prattvsille photographs taken July 29, 2012. Pratt Rock photographs taken December 21, 2006.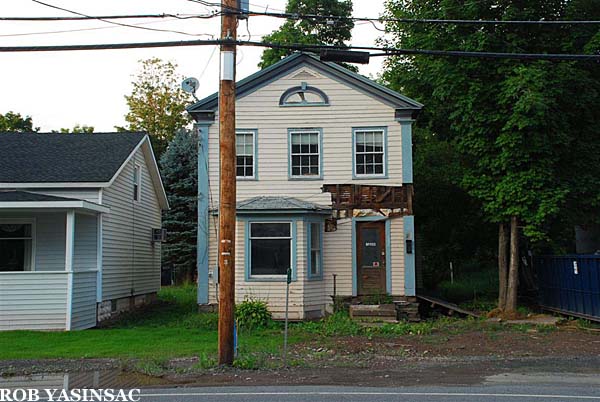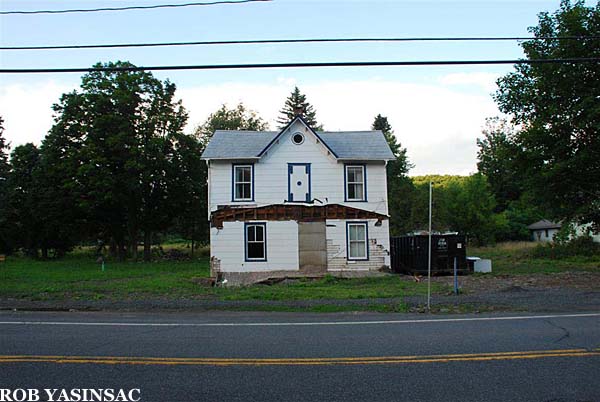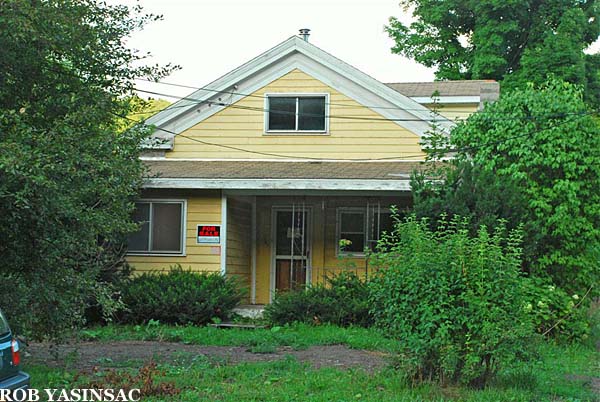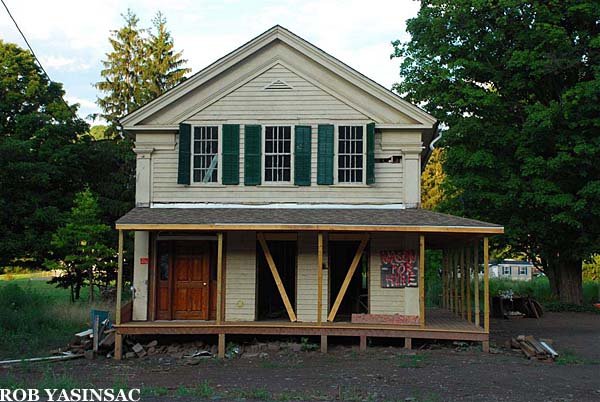 This one appears to be possibly undergoing (slow) renovation.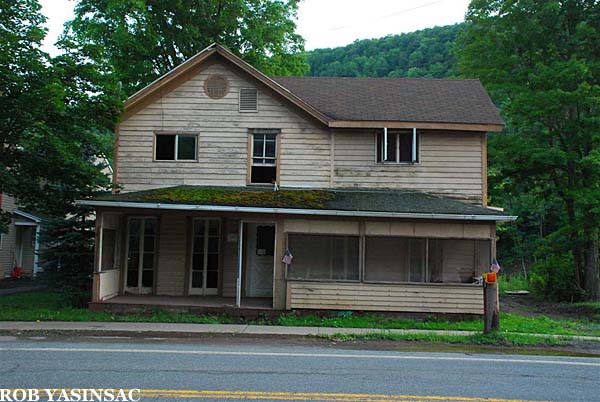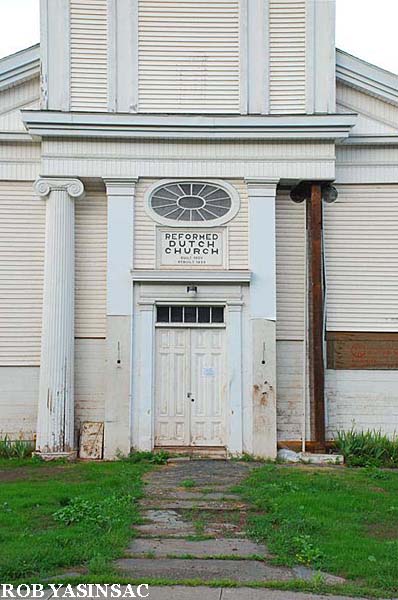 The Reformed Dutch Church.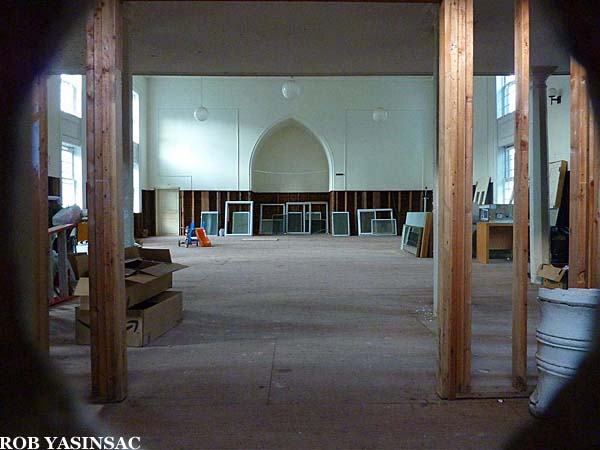 And a peek inside.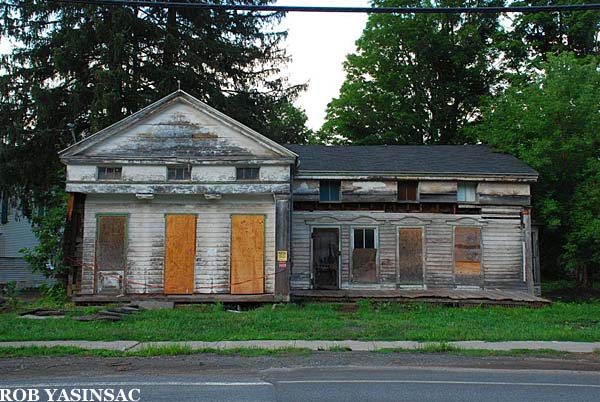 This Greek revival gem was abandoned when I first photographed it in 2006.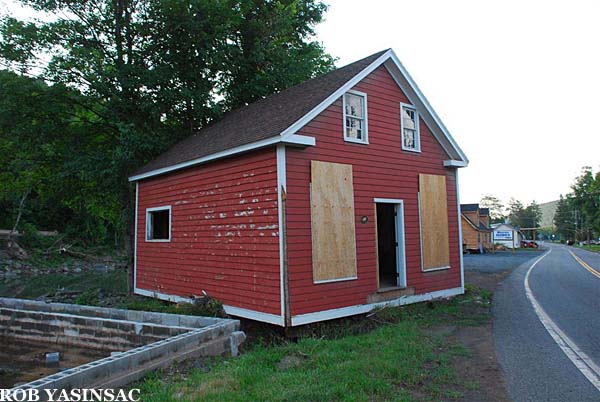 A sign outside the door indicated this to be a building of historical significance. It is the c. 1824 Prattsville Commercial Building.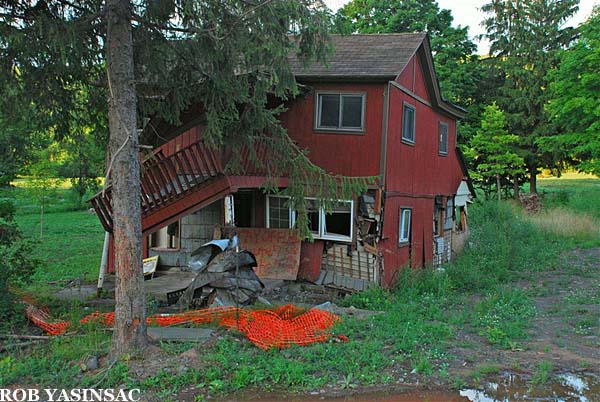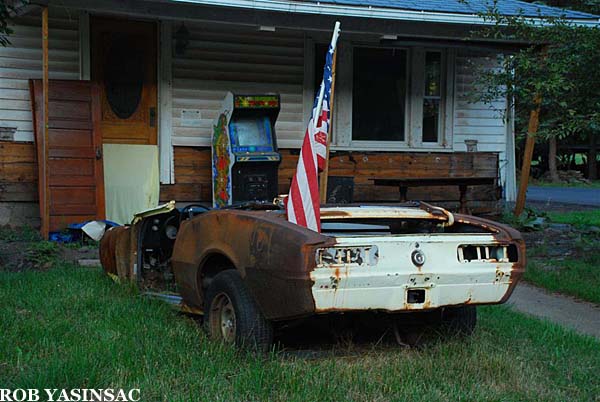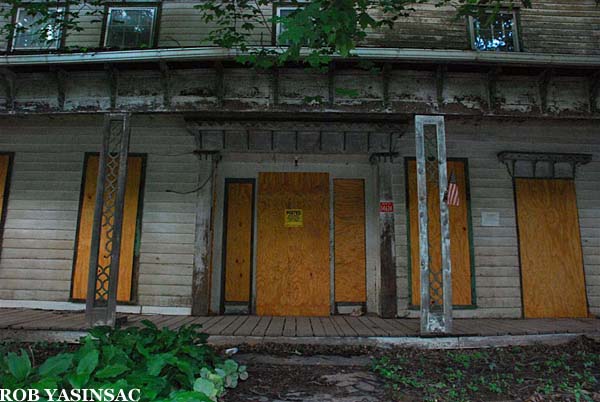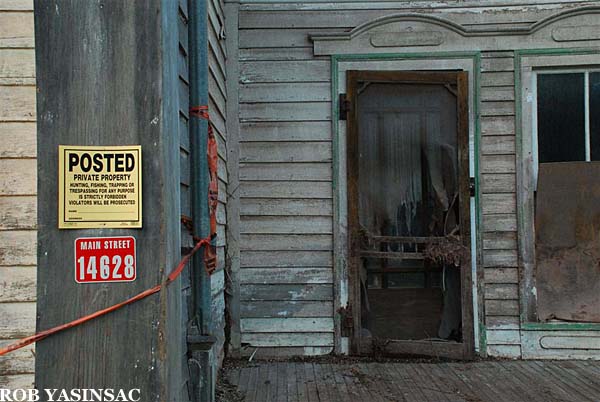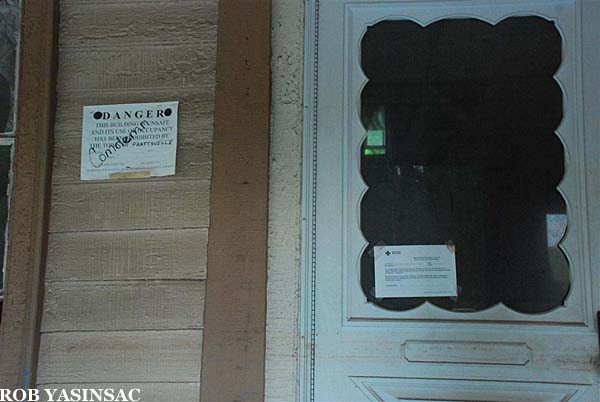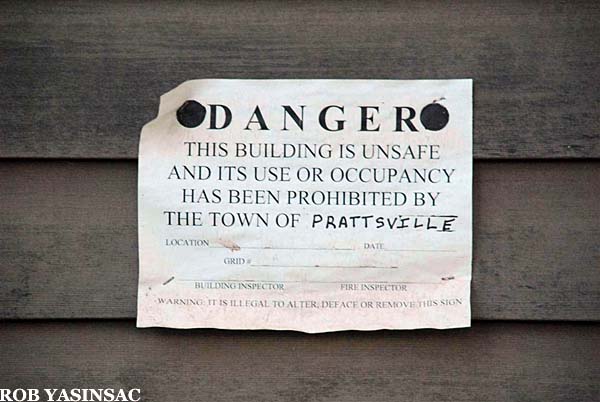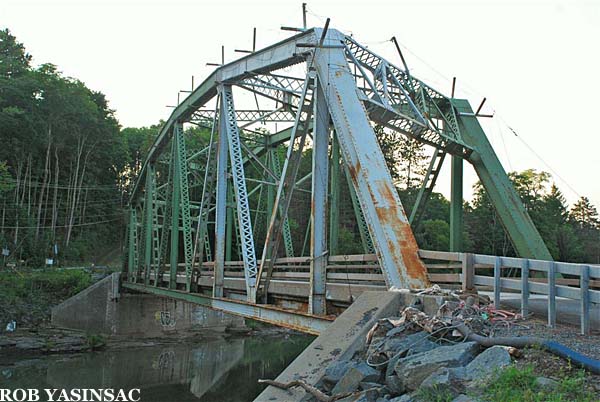 Bridge over the Schoharie Creek.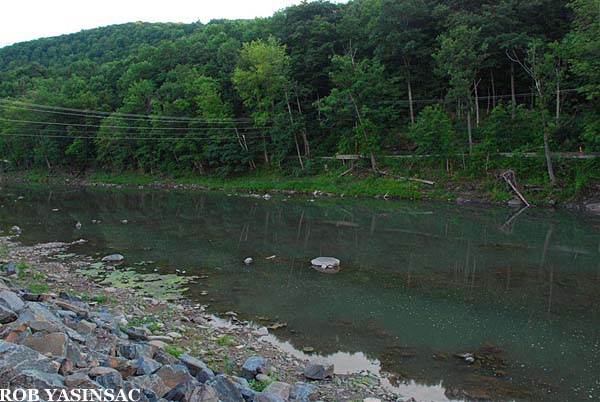 The Schoharie Creek.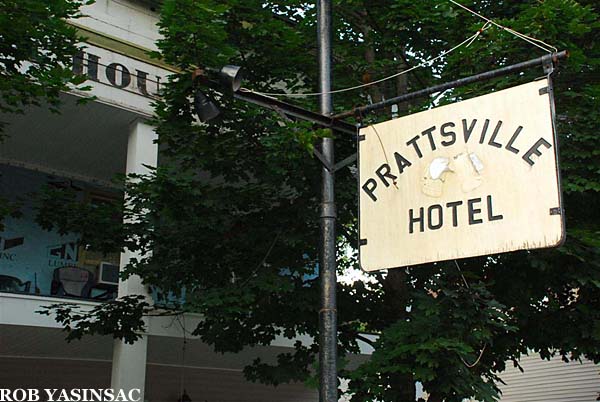 I like that sign.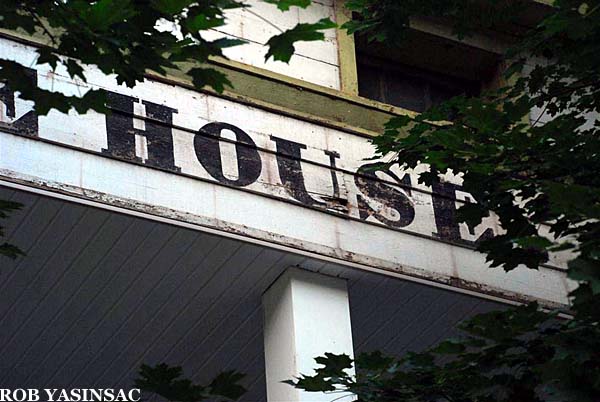 The painted lettering on the building is great too – those trees should be cut back to show more of the facade of the Prattsville House Hotel.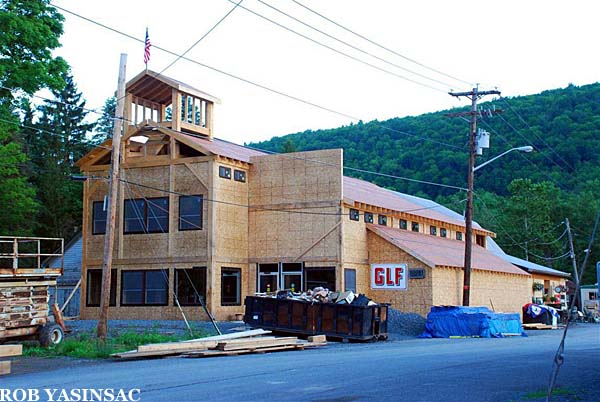 New construction, a sign of hope.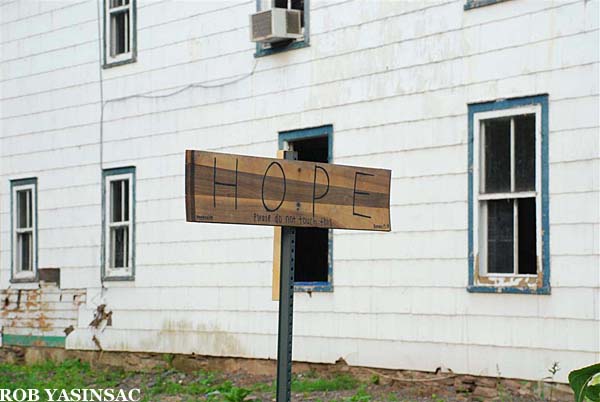 And literally.