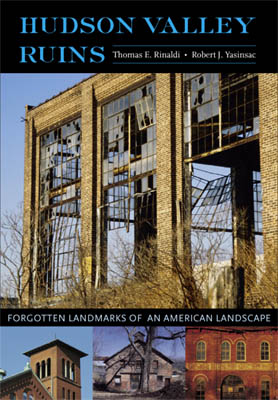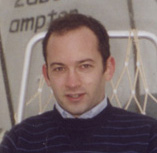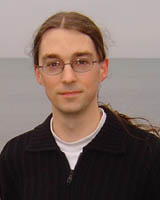 Thomas E. Rinaldi, a graduate of Georgetown University, has worked with the National Park Service, the New York State Office of Parks, Recreation and Historic Preservation, the Central Park Conservancy, and the National Trust (UK). Today he works with a structural engineering firm called Thornton Tomasetti in New York and has a Masters of Science degree in Historic Preservation at Columbia University. Email Tom.

Both authors have published text and photography extensively. Publications which present their work include the New York Times, Preservation Magazine, TOKION Magazine, Steamboat Bill, the New York Press, and the Journal News, among others.

Robert J. Yasinsac, a graduate of SUNY-Oswego,

is the Site Manager at Philipsburg Manor in Sleepy Hollow, NY, a property of Historic Hudson Valley.

Rob's first book, Briarcliff Lodge, was published by Arcadia Publishing in 2004. Email Rob.
BACK TO THE MAIN PAGE

PUBLICITY CONTENTS EVENTS ORDERING AUTHORS UPDATES

HVR UPNE CAP

HUDSON VALLEY RUINS
Forgotten Landmarks of an American Landscape
_____________

Thomas E. Rinaldi ~ Robert J. Yasinsac