Historic Village Hall
TARRYTOWN, NY




Evidently, the village conducted a sloppy moving job. Official proclamations, blueprints, VHS tapes of meetings, floppy disks, reports, returned checks, and all other manner of municipal records deemed not worthy of archiving still reside here.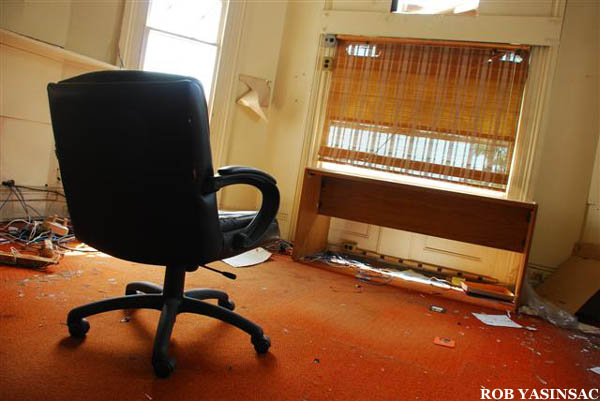 The move to the new offices must have precipitated a spree of spending on office furniture,
as perfectly good chairs, desks and tables were left behind here.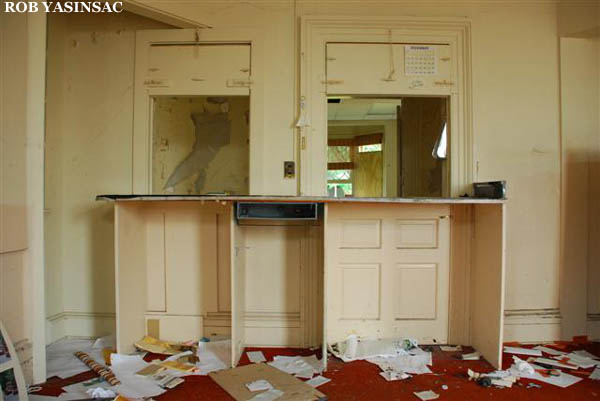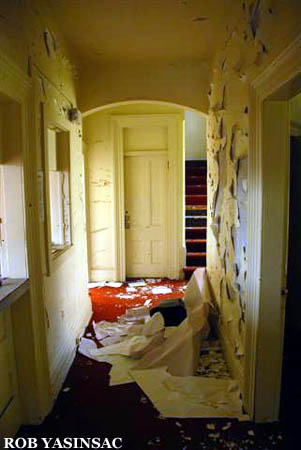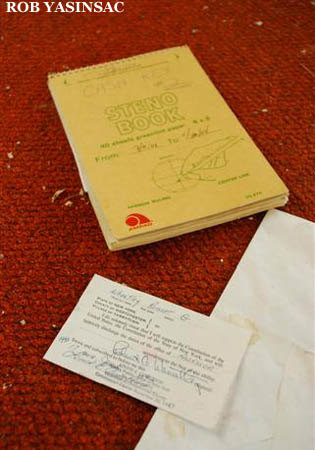 "I do solemnly swear that I will support the Constitution of the United States, the Constitution of the State of New York, and will faithfully discharge the duties of the office of ASSESSOR accordring (sp.) to the best of my ability. Robert G. Wheatley (Signed)"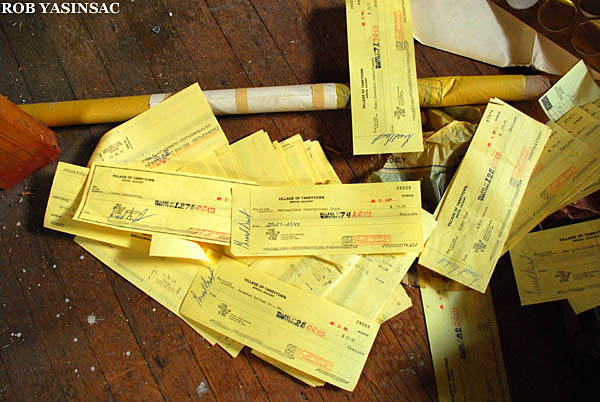 "VILLAGE OF TARRYTOWN
SPECIAL ACCOUNT
PAY TO THE ORDER OF.... Cimino Contracting.... Metropolitan International Truck... Gramatan Springs Co., Inc."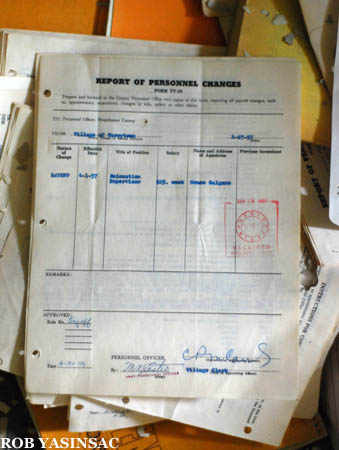 "REPORT OF PERSONNEL CHANGES
Layoff | 4-1-57 | Relocation Supervisor | $25. week | Grace Galgano"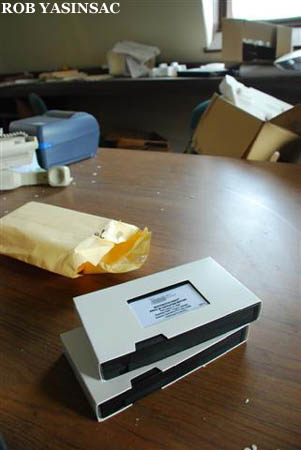 "WESTCHESTER COUNTY
BOARD OF LEGISLATORS MEETING
September 11, 2006
Running Time: 2 Hours 1 Minute
Contact: Gary Kriss 914-995-xxxx"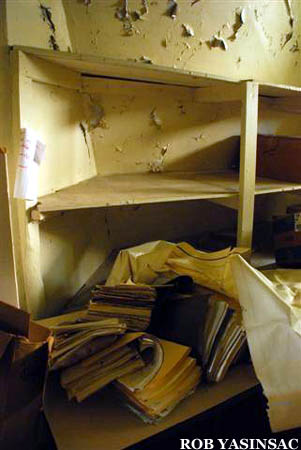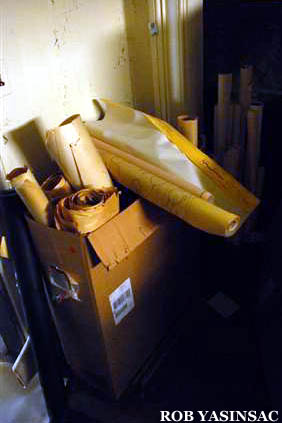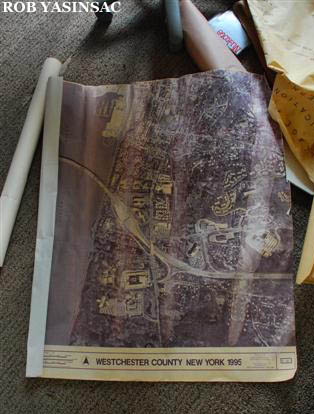 "WESTCHESTER COUNTY NEW YORK 1995"
The Tappan Zee Bridge and the New York State Thruway, shown on this print, irrevocably changed Tarrytown when built in the 1950s, and will continue to shape the village in the future. Transportation-related construction may soon destroy more homes and open space in the south end of the village, and make the area less ideal to live in.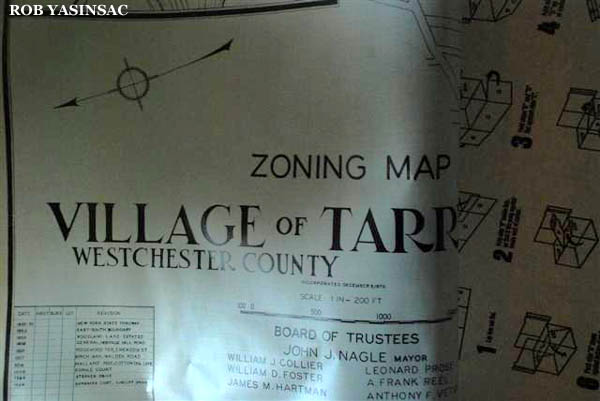 ---
This page copyright © 2010 by Robert J. Yasinsac. All rights reserved.
Reproducing or copying photographs without the permission of Robert Yasinsac is prohibited.